There seems to be a shift these days on how people are pursuing their beauty goals. They no longer want drastic changes, but subtle tweaks that are beautiful and natural-looking. Whether it's Botox, dermal fillers, or laser treatments, these quick, non-surgical treatments that have become typical lunchbreak procedures are without a doubt, making it easier for everyone to preserve their youth and beauty. But with its growing popularity and accessibility, how do you ensure its safety?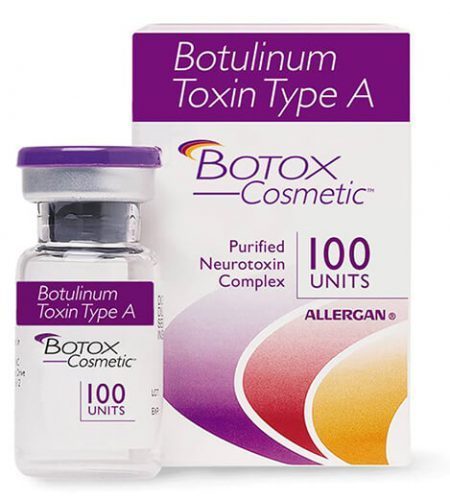 According to the American Society of Plastic Surgeons (ASPS), more than 15.9 million cosmetic minimally-invasive procedures were performed in the US last year, with Botox topping the list. And based on the American Society for Dermatologic Surgery (ASDS), its members performed more than 12.5 million treatments in 2018. Their top cosmetic procedures were laser treatments, injectables and body sculpting treatments. There is obviously an increasing demand for these non-surgical procedures, especially injectables. But one major disadvantage is how these cosmetic fillers are attracting non-licensed operators to charge only a fraction of what they cost at a licensed physician's office.
A board-certified dermatologist, for instance, can charge $600-$1,000 for a treatment, while other operators only charge half that. One problem is knowing if the filler or Botox you are injected with are really what they say it is. There are many "knock-off" products and we have seen some patients told that they were getting an FDA-approved filler, only to get industrial silicone.  Can you imagine how so many people would be enticed to getting their injections for a more affordable price? Not only that, but Botox and fillers are now also made available at spas, salons, and tattoo parlors. And apparently, "lip filler parties" are now a common social event. Would you risk your safety for cheap and easy access to these injectables?
How To Choose A Provider For Injectables
Let's say you're set to undergo a surgical procedure. Who would you want to be holding the scalpel? How many surgeries has he or she performed? Which hospital would you pick? What is the success rate of that hospital? What are the possible risks of the surgery? That's the same level of perusal you should give your decision-making process when selecting a dermal filler provider. Even if it's just a simple injection treatment that can be done in minutes, it is still a medical procedure that requires a physician's training, knowledge, and skills to not only ensure safety, but the results you desire.
Tips for Finding the Right Physician
Here are other tips that should help you when choosing a provider:
Choose a board-certified dermatologist/surgeon or plastic surgeon with expert knowledge of facial anatomy, a skilled and well-trained aesthetic eye, and the discipline of a surgeon. He or she should also have a proven background in cosmetic medicine, as well as the training and experience in performing filler injections. Cosmetic dermatologists would even be the best choice since they'll have the exact qualifications for the job plus, they are the skin experts.

If a physician's assistant will be performing your treatment, he or she should be working under the supervision of a board-certified dermatologist, or cosmetic or plastic surgeon in a medical setting.

Ask for before & after photos of the potential provider's patients

During your consultation, your provider should be able to discuss all your injectable options including all their benefits and risks, as well as explain which ones are most suitable to your needs. 
The Risks Of Going To An Unlicensed/Inexperienced Provider For Dermal Fillers
Board-certified physicians have the knowledge, skill, and training to be able to avoid any complications. Specifically, they would know where the nerves are, where to inject the fillers, where the dangerous blood vessels are, and what the potential risks are. Complications are far more likely to occur if injections are performed by an inexperienced and/or untrained injector in an environment not suitable for medical procedures. Possible risks and complications include:
Acne-like skin eruptions

Asymmetry

Bruising or bleeding from the injection site 

Swelling

Damage to the skin (wounds or possible scarring)

Infection at the injection site

Lumps

Palpability of the filler under the surface of the skin

Skin rash with itching

Skin redness

Under- or over-correction of wrinkles

Blindness

Skin necrosis (death of living skin resulting from oxygen and blood deprivation in its cells)
In addition, patients who get their injections outside of a medical office may not be fully aware of the materials being injected into their faces. It is important to only have FDA-approved substances injected into your face or any part of your body. According to the Redding's Record Searchlight, one unqualified "injection expert" had more than a dozen victims. Some of these victims suffered "severe injury and significant facial deformities". 
Measures Being Taken To Mitigate The Practice Of Unqualified Administration Of Injectables at Medical Spas
Laws are now being enforced to help protect patients and licensed practitioners from the misuse of injectables. In 2017, the State of Nevada passed legislation that states that only physicians could administer injectables. And in 2018, they passed another legislation stating that all injections must be performed at a medical facility, medical aesthetic practice, or medical spa. In California, dermal filler injections must only be administered by a physician. Any nurse or assistant is legally permitted to perform injectable treatments, but should be under the supervision of a licensed physician.
Consumers are also encouraged to report on any operator providing injections without the proper licensing to the local police or state medical board. 
It's so easy to succumb to the lure of cheap products and treatments that promise instant beauty. But what is incredibly more difficult, and possibly even more expensive, is having to survive the risks and complications that can go along with it. 
Are You Seeking A Qualified Dermal Filler Provider?
With over 100 years of combined experience, our board-certified dermatologists can provide dermal filler treatments that will produce natural-looking results, helping you look younger and feel more confident. Schedule a consultation in our San Diego office by calling (858) 943-2113 today. 
Last Updated: October 21, 2019