ThermiVa Overview

Cosmetic Laser Dermatology is excited to have been one of the first practices in America to offer ThermiVa treatment, an innovative non-invasive surgery for the vagina developed by the makers of ThermiTight and ThermiLift.
Many women suffer from vaginal stretching and laxity in the labia, especially after childbirth. This can lead to a number of unpleasant side effects, including incontinence, reduced sexual pleasure, physical discomfort, and lack of self-confidence. The ThermiVa vaginal rejuvenation system (VRS) aims to address these issues in a painless, non-surgical manner.
ThermiVa is a completely non-invasive VRS that uses radiofrequency energy to treat vaginal stretching. It is based on the same principles as the ThermiTight device, which is FDA approved to lift and tighten skin on the face and neck. ThermiVa is the first non-surgical vaginal tightening solution for women who are suffering from vaginal dryness and stretching, as well as enlarged labia, but don't want to undergo a surgical labiaplasty or vaginoplasty.
Benefits of ThermiVa
ThermiVa is FDA-cleared and instrumental in helping to treat a number of medical conditions experienced by women who are suffering from vulvovaginal laxity or VVL, due to natural childbirth, the aging process, or other reasons.
ThermiVa treatments can:
Tighten the Vulva and Labia
The procedure will completely tighten external labia tissue and reduce "camel toes." This will result in noticeably smoother and softer skin. Patients will experience more comfort in tight undergarments and enjoy greater confidence when wearing bikinis, bike shorts, and yoga pants.
Treat Stress Incontinence
Stress incontinence is a condition in which urine is involuntarily released when sneezing, coughing, or exercising. By tightening the tissues and muscles of the vagina with ThermiVa, many women experience better control over their bladders, resulting in fewer accidents.
Reduce Atrophic Vaginitis (Dryness)
Atrophic vaginitis is an uncomfortable condition in which the genital area becomes dry, itchy, or even inflamed due to a lack of natural moisture. Vaginal dryness typically occurs after menopause and can make everyday life uncomfortable and sexual activity may be painful. With ThermiVa the delicate tissues and nerves in the vagina can be restored and strengthened, resulting in improved moisture and overall comfort.
Improve Sexual Function and Pleasure

Sexual dysfunction is another major issue that can be treated with ThermiVa technology. Many women experience reduced natural moisture and sensation during sexual activities over time. These symptoms can hamper intimacy with a partner and cause relationship dissatisfaction. ThermiVa can help restore natural lubrication as well as sensitivity through vaginal tightening and rejuvenation.
Avoid Surgery
ThermiVa is also a non-invasive surgery for the vagina. ThermiVa safely tightens vulvovaginal tissue and can help restore sexual sensation for women without anesthesia, incisions, or recovery time. ThermiVa is also a cost-effective alternative to surgical procedures.
ThermiVa can help women feel confident and comfortable in their own bodies again, without worrying about incontinence, intimacy, or other issues arising from VVL. ThermiVa vulvovaginal skin tightening is not merely about vaginal appearance – it can help improve a woman's quality of life.
Read our pre/post treatment guidelines for ThermiVa.
Who is a Candidate for ThermiVa?
You might be a candidate for ThermiVa if you answer yes to any of the following questions:
Have you experienced vaginal childbirth? Would you like to restore tightening to the area?
Do you feel loose during intercourse?
Do you leak urine while exercising, sneezing, or coughing?
Do you feel like the aesthetic appearance of the labia is not how it used to be?
Are you experiencing painful intercourse or dryness?
Would you like to improve intimacy and sensation?
What is the Treatment Like?
ThermiVa treatments are very comfortable. Many patients compare it to a warm stone massage. No anesthesia is needed and the entire procedure takes around 30 minutes to complete. The applicator used to heat the tissue is about the size of a finger and designed for patient comfort.

After the procedure, you can immediately return to your regular activities. You can even do a gym workout or have intercourse following the treatment. There is no discomfort or downtime. Most patients see the best results with a series of three treatments, spaced 4-6 weeks apart. At that point, one annual maintenance treatment should help you enjoy your positive improvement indefinitely.
Clinically Proven
Dr. Mitchel Goldman, the founder of Cosmetic Laser Dermatology, participated in a ThermiVa study to identify the specific improvements and benefits patients could expect from this procedure. The study looked at 10 female subjects between the ages of 23 and 60, who underwent three ThermiVa treatments approximately every 4-6 weeks.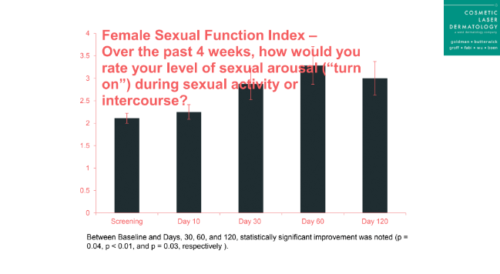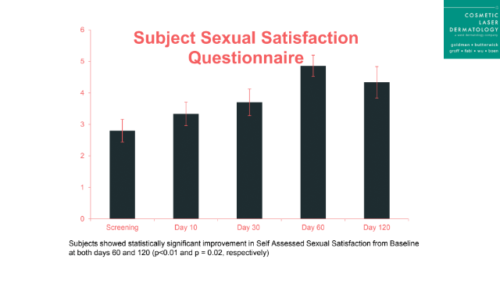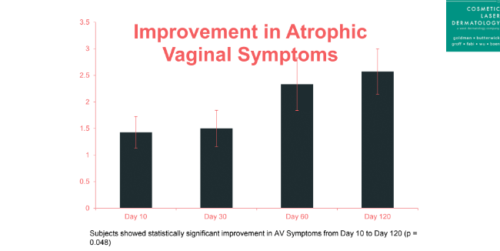 The subjects showed significant improvement in vaginal laxity, sexual function, sexual satisfaction, and atrophic vaginal symptoms at the end of the treatment protocol.
If you would like to experience this revolutionary treatment for yourself, or to learn more about ThermiVa, contact Cosmetic Laser Dermatology in San Diego.
What to Expect
ThermiVa is a painless procedure that requires no anesthesia or downtime. Patients can simply lie back and relax while the innovative S-shaped handpiece is moved over the labia and inside the vagina, gently heating and tightening the tissue. Patients have described the sensation as a gentle, warm massage. The vaginal tightening treatment lasts about 30 minutes, and three treatments over three months are recommended for full results.
Read our pre/post-treatment guidelines here.
Some people see immediate improvement directly after a procedure, while others may see gradual improvement for around two weeks afterward. Results last for up to a year and many patients report improved quality of life after a ThermiVa treatment. There is no need to live with vaginal laxity reduction following childbirth or simply due to age – ThermiVa can help you regain lost firmness!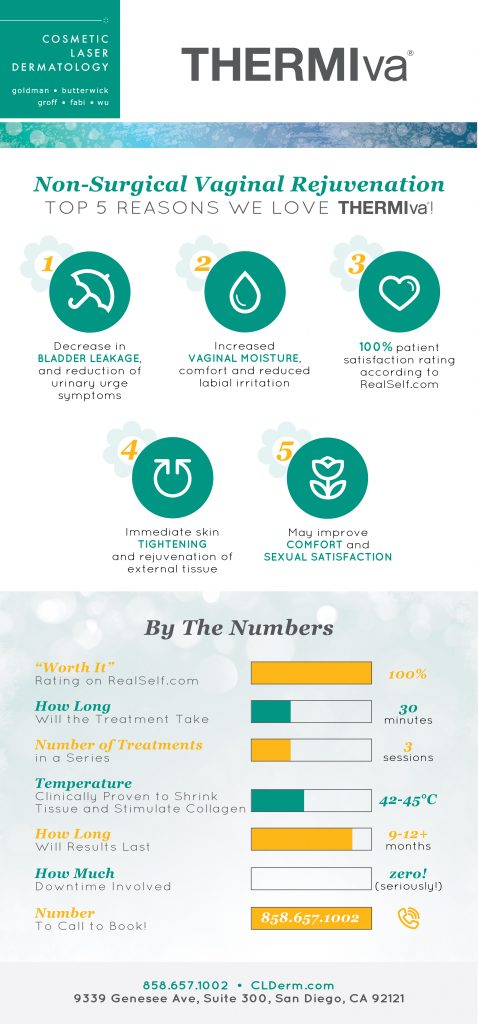 Treatment Guidelines
Before your procedure:
You will be required to provide documentation of a normal Pap smear within the last 2
years.
Please do a clean shave the night before your procedure.
A urine pregnancy test will be performed prior to each treatment. If, positive, treatment
cannot occur.
A urinary tract infection or vaginal infection or an outbreak of herpes simplex virus
needs to be treated and resolved before treatment can be performed.
After your procedure:
Mild redness and swelling may be seen after the procedure.
OK to proceed with sexual activity day of treatment.
Follow any additional specific post- treatment instructions from your physician.
Please contact our office if you have any questions or concerns at (858) 657-1002.
[/half_content]
Videos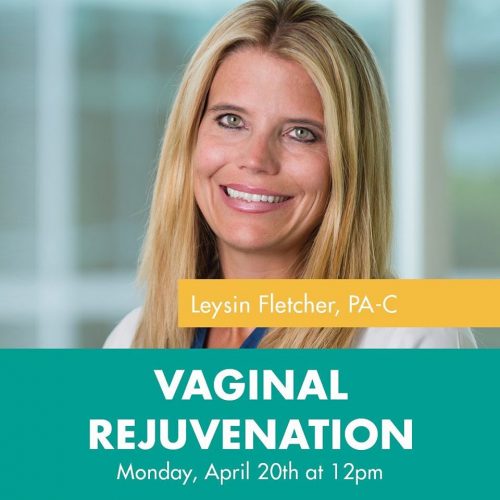 Everything You Need to Know About Vaginal Rejuvenation | Cosmetic Laser Dermatology Webinars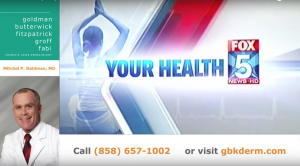 Female Viagra Pill & ThermiVA in San Diego (3:54)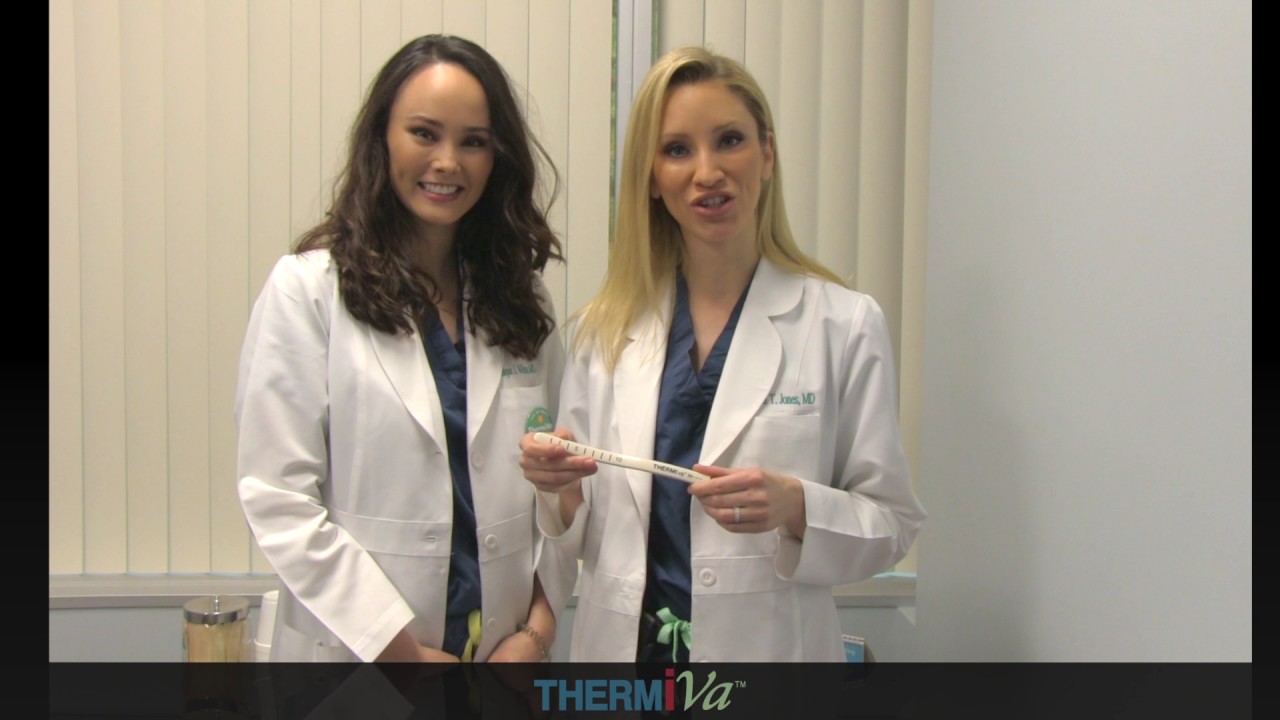 ThermiVA: Non-Surgical Vaginal Tightening (0:56)
Other Options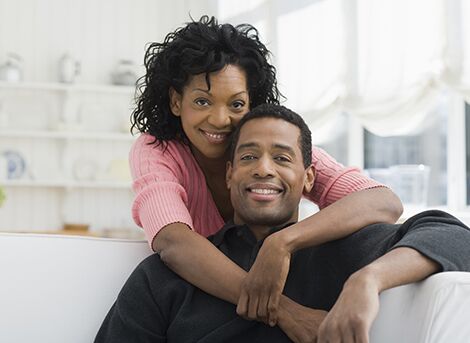 However, vaginal looseness is a condition that affects millions of women worldwide and the real sadness is that a huge percentage of them are not brave enough to talk about it. In addition to ThermiVa, biofeedback, lasers, kegels, and surgery are all viable alternatives for vaginal rejuvenation.
Promotions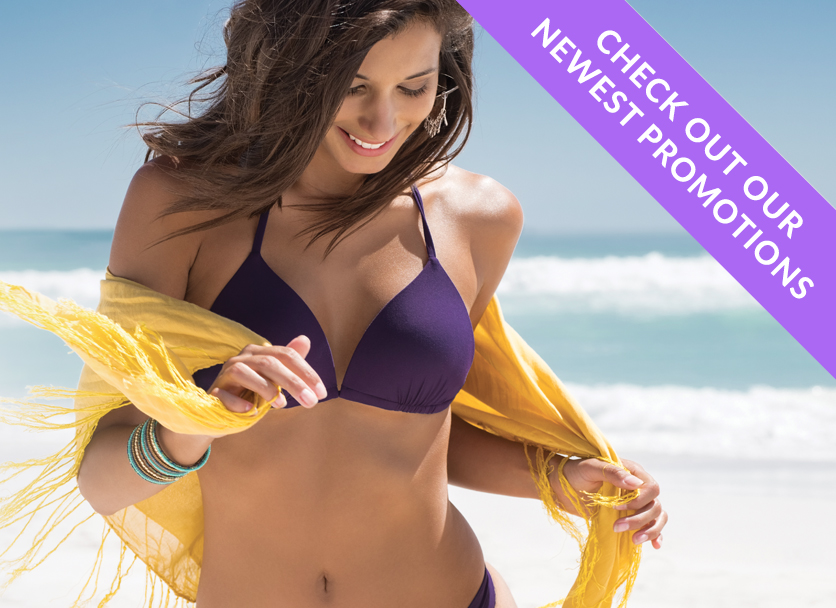 For more information about the monthly specials offered at Cosmetic Laser Dermatology, visit our Promotions page.