Anti-aging
We may not be able to stop the aging process, but we can do something about how it affects our appearance. Aging symptoms like lines and wrinkles, brown spots, and skin laxity can all be addressed with the right procedure.
At Cosmetic Laser Dermatology in San Diego, our team of skin experts is prepared to address all of your aging needs, with targeted treatments customized to your precise concern, goals, and skin tone.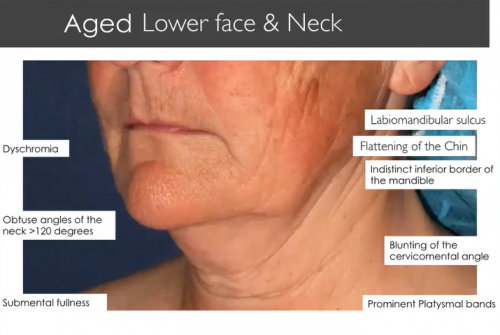 One 0f the primary culprits responsible for skin aging is collagen loss. Collagen is an essential protein that is abundant in our youth. However, collagen levels begin to decline as early as our 20s and continues throughout our lives. When we lose that vital support in the dermal structure, the result is skin laxity and facial creases. Many of our treatments are designed to restore collagen levels, which produces smoother, more youthful skin from the inside out.
Sun damage is another factor in the aging process. In addition to accelerating collagen loss, unprotected exposure to UV rays can affect the melanin in the skin. This can lead to the formation of brown spots and other hyperpigmentation. Treatments that address the discoloration create clearer, more youthful skin on the face, chest, and even the backs of the hands.
Our proprietary Take10 treatment combines different procedures to take up to 10 years off of your appearance. Various lasers might be used along with skin tightening devices or injectable treatments to address all your aging symptoms in a single session. This treatment is highly customized to the precise needs of each patient for results that are as natural as they are beautiful.
There are other aging symptoms that you might not necessarily connect with getting older, but they do tend to develop more frequently over time. Visible veins, whether on the face or other areas of the body, can become a cosmetic nuisance. Hair loss can also occur to both men and women, affecting confidence and self-esteem. We offer treatments that help to restore your youthful radiance and your confidence in your appearance.
Aging is inevitable, but looking your age is not. With the right treatment plan at Cosmetic Laser Dermatology of San Diego, you can maintain your youthful appearance throughout life.