Photodynamic Therapy Overview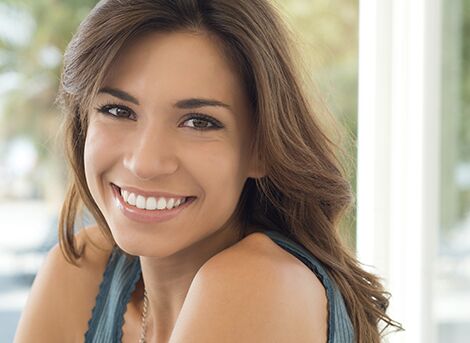 At our San Diego cosmetic dermatology office, our doctors are well-experienced with photodynamic therapy (PDT) treatments. This treatment is also commonly referred to as "ALA or PDT treatment," Levulan photofacial or photodynamic acne therapy. Prior to light treatment, we allow the topical photosensitizing agent to undergo an incubation time of one to three hours on the skin in order to provide the most effective results possible.
Our physicians have vast experience with PDT and have been involved in clinical research, published peer-reviewed journal articles and lectured on the topic worldwide. Furthermore, Dr. Goldman is the lead author and editor of the preeminent Photodynamic Therapy textbook, now in its second edition, which is used to teach physicians around the world about the advanced techniques we use to help our patients achieve maximum results.
Photodynamic therapy (PDT) delivers amazing results and can treat the following conditions with minimal downtime and risk.
Sebaceous gland hyperplasia
Reduce or eliminates the use of oral antibiotics
Eliminate concerns of antibiotic-resistant bacteria
The treatment uses a specific wavelength of light to activate a topical photosensitizing agent called Levulan (5-aminolevulinic acid or ALA) or Metvixia (methyl aminolevulinate).
What to Expect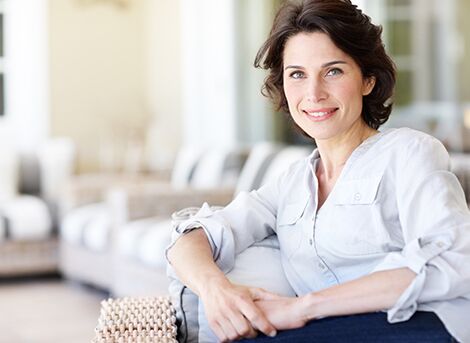 Photodynamic therapy in San Diego is for the treatment of acne and other skin diseases involve the use of photochemical reactions to photosensitizing agents, light, and oxygen. It involves three steps.
First, microdermabrasion is done and followed by the photo-sensitizer which is applied to the skin surface and taken up by the acne lesions. Then 4 specific wavelengths of lasers ( PDL, IPL, Blue Light and Red Light) are applied toward the acne lesions, activating the photosensitizer in the presence of oxygen.
Because the photo-sensitizer is preferentially absorbed by the acne lesions and the light source is directly targeted on the lesional tissue, PDT achieves dual selectivity, minimizing damage to adjacent healthy structures. It is mediated by oxygen-dependent photochemical reactions, resulting in the destruction of the acne lesion.
Read our pre/post treatment guidelines for photodynamic therapy.
The purpose of this treatment is to initiate photochemical reactions, and not to heat or mechanically change tissue as seen in other dermatologic uses. Ultimately, Photodynamic Therapy is a very safe procedure that can provide patients with outstanding results with minimal downtime and risk. ncbi.nlm.nih.gov has more information on what Photodynamic Therapy can do.
Photos
Videos
Patient Testimonial: Photodynamic Therapy with Dr. Fabi (1:39)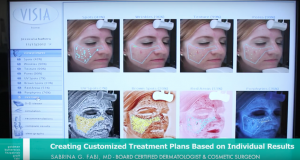 Photodynamic Therapy with Dr. Fabi (2:14)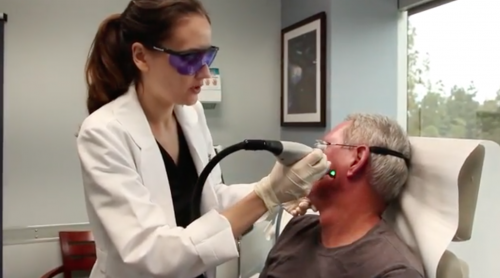 Photodynamic Therapy for Pre Cancerous Skin Lesions
FAQs
Q: What is photodynamic therapy?
A: PDT is used to treat sun damage, pre-cancerous regions on the skin (actinic keratosis), acne and rosacea. It is performed by placing the topical photosensitizing agent Levulan on the treatment area, which is activated with a specific wavelength of light. This treatment corrects the damaged skin.
Q: Who is a good candidate for Photodynamic Therapy in San Diego?
A: People of all ages who are struggling with problematic skin related to skin cancer, acne, rosacea, sun damage, or the natural aging process may benefit from Photodynamic Therapy. PDT also targets and destroys pre-cancerous cells without causing any damage to normal skin.
Q: How many treatments will I need?
A: Although every patient is unique, it is common for patients to undergo between 1-3 treatments to achieve optimal results. After undergoing your first Photodynamic Therapy treatment, our dermatologists will be able to determine how your skin is responding and will have a greater insight into the number of treatments that will provide you with the best outcomes.
Q: Does PDT work for acne?
A: Photodynamic Therapy is often the number one choice to improve the overall look of skin with acne when oral medications and topical treatments have been exhausted
Q: How does it work for precancerous lesions?
A: PDT kills cancer cells by combining a light sensitive drug with light from a laser. The treatment allows our doctors to target and destroy cancer cells without damaging the surrounding healthy skin.
Q: What are the advantages for treating skin pre-cancer?
A: The benefit of PDT for treating skin pre-cancerous lesions is its ability to target specific areas. It also decreases the risk of skin discoloration that is often caused by routine freezing with liquid nitrogen. Additionally, there is minimal downtime after a treatment. As one of the few treatments available today that can successfully eliminate pre-cancerous growths on the skin, PDT helps reduce the risk of developing skin cancer. This is a great pro-active treatment for patients who have had skin cancer and want to prevent additional occurrences.
Q: How much downtime should I expect after a treatment?
A: Immediately following treatment, most patients feel up to continuing with their normal daily activities without interruption, as PDT requires minimal to no down time. However, it is important to avoid all sun exposure for the following 1-2 days after your treatment, so you must stay indoors.
Q: What are the side effects?
A: After undergoing PDT treatment, the most common side effects include a sunburn like reaction including mild redness, swelling, and tenderness in the treated area. The degree of redness is proportional to the degree of damage. Over the course of the next several days, all side effects will diminish noticeably, with final results from your treatment becoming visible as time continues to pass.
Q: How much does it cost?
A: The cost varies from patient to patient depending on the goals of the treatment. To find out how much your PDT treatment will cost, schedule a consultation with one of our dermatologists.
Q: What is levulan?
A: Levulan is a photosensitizing substance that has been approved by the FDA for the treatment of actinic keratosis. Levulan is activated by light to treat skin pre-cancers, sun damage, acne and rosacea. Most practices apply Levulan and activate it with one light source (either blue light or IPL). At Cosmetic Laser Dermatology, we use 4 light sources which is a much more effective treatment!
Other Options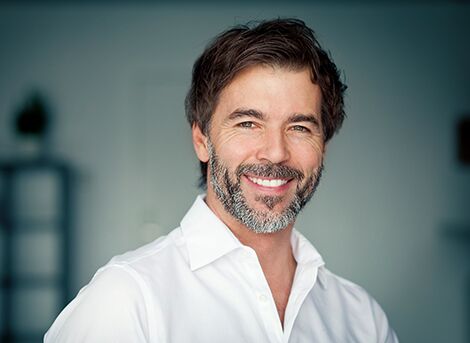 In addition to photodynamic therapy, we offer a wide range of laser treatments that are a good alternative for many skin conditions that we treat at Cosmetic Laser Dermatology.
Contact us today at for more information to schedule a consultation. We are located in the UTC area of San Diego, minutes from La Jolla, Del Mar, and Downtown San Diego.
Promotions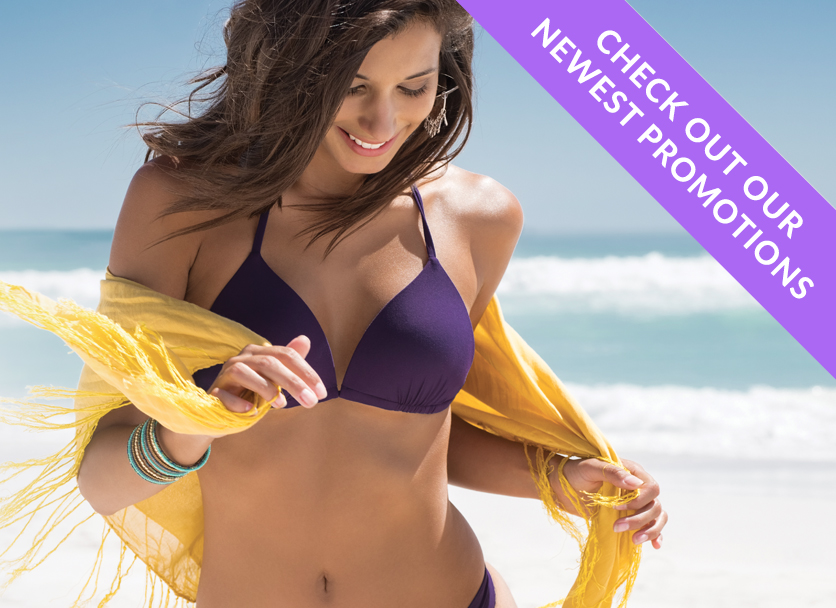 For more information about the monthly specials offered at Cosmetic Laser Dermatology, visit our Promotions page.
5/5 Stars
"I had such an awesome experience for my first visit and I am referring everyone I know to this office. From the super friendly staff to the state of the art procedures, they are the cream of the crop."
- Dinah M.
5/5 Stars
"I love and appreciate the professionalism, knowledge, warmth, and extraordinary care from the team at Cosmetic Laser Dermatology."
- Alejandro S.
5/5 Stars
"If I could give this office 10 stars I would! I've never been to such an incredible office where everyone was so sweet, helpful, and professional!"
- Jessica V.