Skincare Overview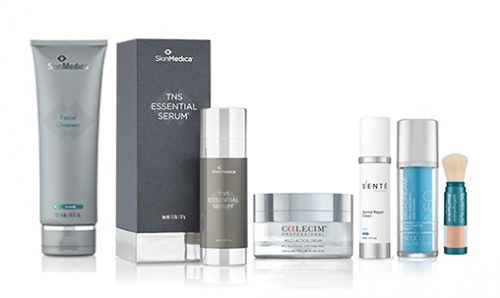 At Cosmetic Laser Dermatology, we urge you to practice good daily skin care, so you'll always look and feel your best. As experts in dermatology, our board-certified dermatologists and skin care specialists know that a proper skincare regimen is important in helping the following:
Reduce the signs of aging like wrinkles, fine lines, and volume
Prolong the results of your dermatologic treatments
Maintain and improve the health of your skin
Decrease the risks of developing unsightly, painful, even dangerous conditions
Enhance your appearance
Boost your overall wellbeing
We offer a variety of cutting-edge, safe, and highly effective skin care products and solutions to suit your unique needs. Our world-class doctors combine over 100 years of dermatologic experience, and we have treated more than 150,000 patients for a vast array of skin conditions at our San Diego office.
One of the most important things you can do for your skin and your health is to use sunscreen daily. Sun exposure is one of the most common causes, if not the most common cause, of (prematurely) aging skin. It directly leads to wrinkles, facial lines and creases, brown spots, pigmentation issues, and non-melanoma and melanoma skin cancers.
To protect your skin from the sun, always apply broad-spectrum sunscreen when you go outdoors. Furthermore, cover your skin up when outside. Wear clothing that covers your arms and legs as well as hats that protect your face.
Other tips we strongly recommend for your daily skincare routine include:
Gently wash your face regularly
Liberally apply moisturizers
Get plenty of beauty rest every day
Keep hydrated
Eat right
Regularly exercise to maintain good circulation
Manage or reduce stress
You should see your favorite dermatologist if you notice skin irregularities like new skin lesions or changes in the skin. If you regularly perform skin checks on yourself, in addition to an annual skin check with a dermatologist, you can really help yourself catch a multitude of skin problems in time to have them treated – or even outright avoid them.
When you visit us, our experts will listen to your concerns and aesthetic goals before recommending the best treatment plan, including state-of-the-art skincare products, to address your condition and restore your skin's health and appearance. To learn more, schedule a consultation today at Cosmetic Laser Dermatology to have our warm, friendly staff help you attain the youthful appearance you desire.
Skincare Products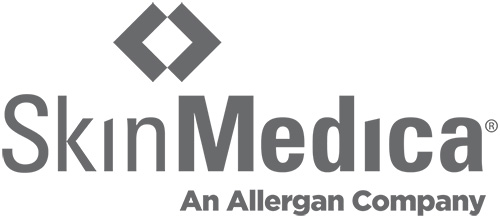 Below is a full list of the professional grade skincare we have carefully curated for our patients. All are available to test and purchase at our retail store in San Diego, or they can be ordered online and shipped directly to your door.
Our product educator Lindsay can help put together a custom regimen or refill your favorite products. Please contact Lindsay to start the process and place your skincare order.
Prices as listed below are without discounts. We almost always have a promotion for skincare going on and Lindsay can work with you to maximize your purchase.
All products listed below are available for purchase in our retail store.
SkinMedica
Developed by our own world-renowned dermatologists Dr. Mitchel Goldman and the late Dr. Richard Fitzpatrick, SkinMedica is an advanced line of skincare products aimed to cleanse, tone, repair, moisturize, brighten, and rejuvenate every type of skin. Using cutting-edge technology to develop unique formulas, products by SkinMedica are both powerful and effective.

Neocutis
With proven effectiveness in several popular dermatological journals and studies, Neocutis provides users with exclusive products available only through physicians. With skin nourishing technology demonstrated to help combat the aging process, products by Neocutis have undergone years of research to include a highly developed healing agent known as Processed Skin Cell Proteins which delivers the most advanced skin revitalization available. PSP is only available through Neocutis products.
Clarisonic
Transform your skin with products from Clarisonic, a cleansing skin care system designed to completely revolutionize all types of problematic skin from oily to dry and everything in between. At CLDerm, we're pleased to bring our patients products from Clarisonic that are ideal for maintaining their healthy glow after undergoing laser treatments at our landmark dermatology center.

SkinCeuticals
SkinCeuticals skincare products feature antioxidant-rich formulations that are scientifically proven to protect and nourish the skin while significantly reducing the signs of aging. Backed by decades of skin cancer research, SkinCeuticals' clinical-strength formulas are highly potent yet gentle and hydrating, delivering maximum results while protecting against environmental damage and revealing younger, healthier-looking skin.
EltaMD
EltaMD offers a premium range of broad-spectrum sunscreens formulated to protect and nourish all skin types. Recommended by The Skin Cancer Foundation for maximum protection against sunburns, skin cancer, and skin aging, EltaMD sunscreens contain transparent zinc oxide for minimal white cast on the skin as well as anti-aging ingredients, such as niacinamide (vitamin B3). EltaMD skincare products are fragrance-free, non-comedogenic, paraben-free, and sensitivity-free for safe protection from the sun.
Colorescience
Colorescience's mineral makeup and sunscreens are designed to provide a smooth complexion and unparalleled sun protection for all skin types. Using only the highest quality ingredients, the extensive line of Colorescience makeup products promote overall skin health and are easy to apply.
Pomega5
Pomega5 is the newest skincare brand being sold by our skincare experts! Pomega5's line contains all natural and organic products designed to provide skin with the nourishment it needs!
CALECIM®
CALECIM is a revolutionary line of products that encourages skin to regain its youthfulness thanks to a proprietary formula derived from the proteins produced by stem cells that have been extracted from umbilical cord lining. The unique formulations combine mesenchymal and epithelial stem cells to help rejuvenate the skin, resulting in a visible difference in as little as two weeks.
ISDIN
Launched by the top dermatologic company in Spain, ISDIN skincare products are formulated to treat skin conditions and concerns using the latest discovery in medicine and science. For more than 40 years, ISDIN has worked closely with top doctors and pharmacists to create innovative products that are efficient and use only the best scientifically-proven ingredients.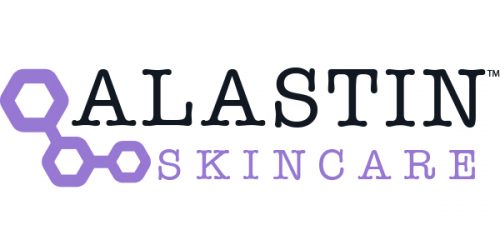 Alastin Skincare®
Alastin provides a comprehensive collection of cutting-edge products for optimal procedure results and daily skincare regimens. Alastin products are designed to help maintain healthy skin for a lifetime as well as help aid your skin's natural healing process & reduce recovery time after a cosmetic procedure.
West Dermatology
West Dermatology products are clinically proven skincare solutions for a wide range of skin conditions, such as acne, dryness, hyperpigmentation, and more.
In addition to our full line of best selling skincare products, Cosmetic Laser Dermatology in San Diego offers the latest cosmetic and medical techniques, such as laser treatments, injectables, energy devices, and more to help you put your best face forward.
Videos
Promotions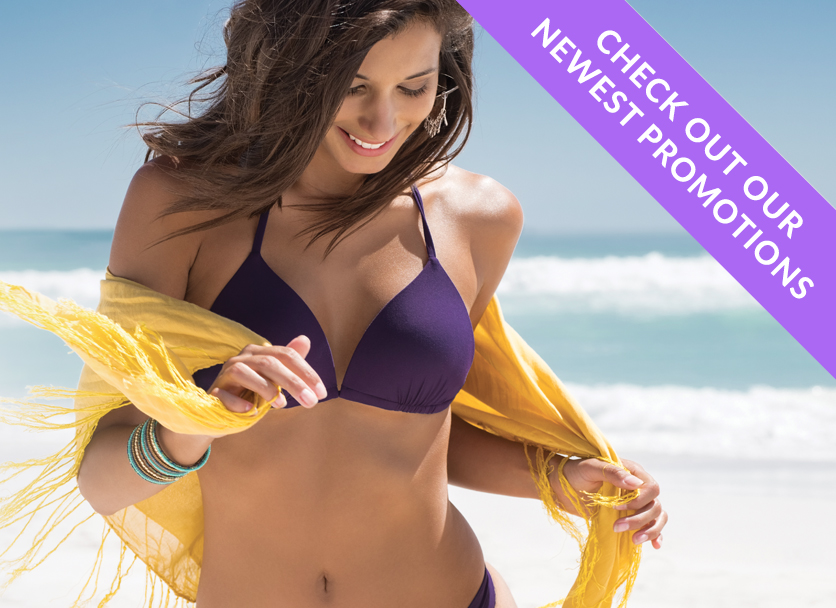 $25 OFF* Order virtually and we can ship your skincare right to you! Plus free shipping for orders over $300.
*Excludes prescription products
For more information about the monthly specials offered at Cosmetic Laser Dermatology, visit our Promotions page.
Pricing & Return Policy
Any un-opened product may be returned for a CLDerm credit within 7 days of purchase date.
If you experience an adverse reaction within 14 days of the purchase date, the product can either be exchanged or credited to your CLDerm account. You may then be seen for a follow up consultation with one of our physicians who will review the reaction and suggest an alternative treatment plan.
All colorescience products are FINAL.
Please see our skincare experts in our retail area with any questions.
5/5 Stars
"If I could give this office 10 stars I would! I've never been to such an incredible office where everyone was so sweet, helpful, and professional!"
- Jessica V.
5/5 Stars
"I had such an awesome experience for my first visit and I am referring everyone I know to this office. From the super friendly staff to the state of the art procedures, they are the cream of the crop."
- Dinah M.
5/5 Stars
"I love and appreciate the professionalism, knowledge, warmth, and extraordinary care from the team at Cosmetic Laser Dermatology."
- Alejandro S.