Fraxel Re:store Overview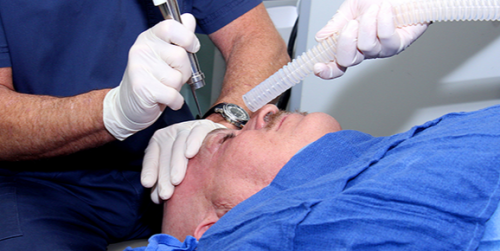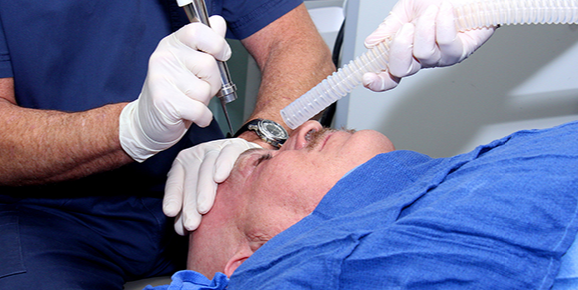 The board-certified dermatologists at Cosmetic Laser Dermatology in San Diego are experts at treating wrinkles with lasers, including an innovative new laser, Fraxel Re:store. In fact, our dermatologists are experts when it comes to facial rejuvenating lasers and the technology behind Fraxel treatments.
Fraxel Re:store laser uses a fractionated Erbium laser that is non-ablative (non-destructive) and targets only a fraction of the skin. This preserves healthy skin between the targeted areas for less treatment of un-targeted skin than other types of lasers (e..g., CO2 lasers).
Fraxel Re:store uses a 1550 nanometer wavelength laser to heat the skin so that collagen production is stimulated to improve fine to moderate lines and wrinkles. This makes it most effective for correcting superficial facial lines. In fact, lasers are versatile enough to treat deeper layers of skin damage, such as acne scars and rosacea as well.
What to Expect
Fraxel Re:store improves fine lines and smooths skin texture with very little downtime – often no more than a day. Following treatment in our San Diego office, the skin tone is more balanced and even, brown spots are minimized, and scars (e.g., from acne) are faded.
Laser resurfacing is safe but may cause mild side effects, including swelling, redness, and bruises at and around the treatment area(s). However, these should subside within a week.
Read our pre/post treatment guidelines for Fraxel Re:Store.
Each patient is administered a customized treatment plan, but generally, it is recommended that patients undergo the 30-minute session every 2-3 weeks for 4-6 treatments. The skin resurfacing treatment provides a noticeable improvement in color, texture, and tone. It is safe for resurfacing the neck, face, hands, and chest.
We can also design a personalized treatment program of professional skincare products you can use at home to support your results. We stock a wide range of the top lines, allowing us to tailor formulations to the precise skin needs of each of our patients. You are welcome to stop by our office anytime for a personal evaluation and recommendations.
Treatment Guidelines
During your procedure:
Topical numbing cream will be applied to areas being treated for 30-60 min prior to treatment.
The hand-piece is "rolled" on the surface of the treatment area. There will be multiple passes made over the treatment area.
The sensation of heat (similar to grease "splattering") increases as the number of passes increase.
Cold air is applied directly to the skin surface as it is being treated to help decrease the sensation of heat.
After your procedure:
The sensation of heat/intense sunburn (will subside throughout the day). It is OK to take Tylenol or Ibuprofen.
Redness and mild swelling will occur immediately after treatment. Swelling typically peaks at 48-72 hours. Sleeping with your head slightly elevated at night for the first 3 nights will help minimize swelling.
Ice packs (20 min. on, 20 min. off) starting the day of procedure and the following day will help reduce the sensation of heat and minimize swelling.
Apply sunscreen with Zinc Oxide and/or Titanium Dioxide daily. Protect the treated area from the sun both indoors and outdoors (hat, sunglasses, sunscreen).
NO RUBBING, PICKING OR WIPING THE TREATMENT AREA.
It is OK to shower the day of the procedure.
Gentle cleansing is fine (SkinMedica Sensitive Skin Cleanser or Cetaphil Cleanser is recommended).
A superficial, grainy crust is normal and could last up to 1 week.
Redness is normal and could last up to 1 week or more.
Apply moisturizer as often as needed to help with dryness.
You can wear make-up (unless instructed not to by your physician) as long as you are not rubbing, picking or wiping off the surface of skin when applying or removing make-up.
Follow any additional specific post treatment instructions from your physician.
Follow up with your physician in ______ days/weeks.
Please contact our office if you have any questions or concerns at (858)657-1002.
Photos
Videos
FAQs
Q: Am I a Good Candidate for Fraxel Laser Resurfacing?
A:
A good candidate for laser skin resurfacing with either Fraxel laser is someone who is in good overall health but who may have fine lines and superficial wrinkles around the eyes, mouth, and forehead. Moreover, patients in San Diego with scars from acne, surgery, or injury are typically good candidates, as well. Finally, many patients who have not had good results from a previous facelift have undergone Fraxel laser resurfacing with impressive results. Learn more about laser resurfacing procedures at WebMD.com.
Other Options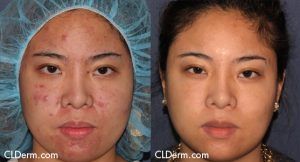 Promotions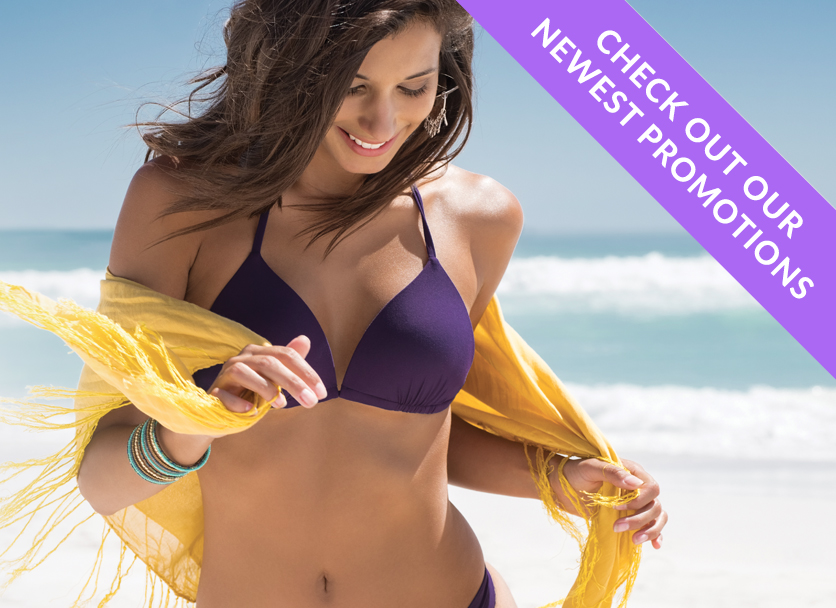 For more information about the monthly specials offered at Cosmetic Laser Dermatology in San Diego, visit our Promotions page.