RHA® San Diego Overview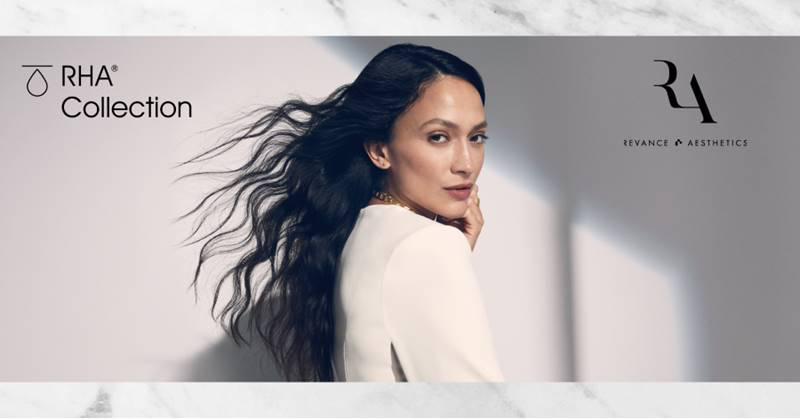 Dermal fillers are used to smooth wrinkles and restore volume in the face to create a naturally attractive appearance, but not all dermal fillers are designed with the fact that the face is in near-constant motion in mind. This is where TEOXANE Laboratories' new line of dermal fillers may make a difference. The RHA (Resilient Hyaluronic Acid) dermal fillers (RHA® 2, RHA® 3, and RHA® 4) are the first and only FDA-approved HA fillers dedicated to facial dynamism, effectively treating dynamic facial wrinkles and folds. 
A Center of Excellence in the Art and Science of Rejuvenation, Cosmetic Laser Dermatology has now added RHA Dermal Fillers to its lineup of anti-aging treatments. Our board-certified dermatologists in San Diego, CA are highly respected in the field for their use of revolutionary treatments, continued participation in clinical trials, as well as their constant involvement in advanced medical research, including the studies for the RHA collection of dermal fillers. By combining these cosmetic breakthroughs in science and medicine, we can bring you the ultimate care in skin rejuvenation. 
How Do RHA Dermal Fillers Work?
Your face is dynamic. It makes countless movements and micro-movements daily. Squinting, smiling, frowning, talking, and laughing can create wrinkles and folds in the areas of the face that move repetitively. These dynamic wrinkles and folds should be treated without creating a stiff and unnatural appearance when making these facial movements after a treatment.
RHA dermal fillers are advanced injectables that can address these concerns because they are uniquely designed to seamlessly adapt to the dynamic demands of your face, helping to achieve a more natural look at rest and in motion. These fillers are injected into the mid-to-deep dermis or deep dermis to superficial subcutaneous tissue to smooth facial wrinkles and folds. The resilience of these fillers comes from their gentle manufacturing process. By preserving the natural structure of hyaluronic acid (HA), which helps provide moisture, volume, and structure to the skin, these fillers can closely mimic the natural HA found in your skin, allowing the formula to stretch more easily to the dynamic areas of the face, resulting in a more natural look. To learn more about RHA fillers, visit fda.gov
Benefits of RHA Fillers
Correct dynamic facial wrinkles and folds while remaining undetectable.

They can address aesthetic concerns like:

dynamic wrinkles

nasolabial folds

expression lines around the mouth

marionette lines

chin lines

Restore volume and contour facial areas such as the cheeks, chin, jawline, and lips as they sculpt and balance facial proportions.

RHA Fillers adapt to the dynamic areas of the face, allowing for natural movement. Because these fillers are very similar to your skin's HA, they adapt so well to your skin tissues that they can provide structural support while softening the look of the skin as it moves expressively, maintaining the vitality of your face. RHA may allow for the greatest flexibility in your most dynamic facial areas. 

Because RHA products move with your face, they take longer to break down, producing results that may last longer than traditional fillers.
Clinical Studies
The safety and efficacy of Revance Therapeutics's RHA fillers have been demonstrated through clinical studies, including an 18-month head-to-head, randomized, and controlled European clinical study of RHA 2, 3, and 4 for the treatment of nasolabial folds, which was published in Dermatologic Surgery.
Results showed: 
Overall physician preference for RHA Collection products due to ease of injection and product placement, immediate results, and results after massaging of the injected tissue

High levels of improved satisfaction immediately after injection and in the long-term for both investigators and participating subjects 

Fewer touch-ups were needed by (or at) day 14 with gels in the RHA Collection (26.7% vs 35.6% with comparators) 

Better long-term improvement of nasolabial folds volume with gels in the RHA Collection based on 3D skin topography measurements. 
A 15‐month, prospective, multicenter, controlled, randomized, double‐blind, within‐subject (split‐face) clinical trial was also conducted on 140 subjects with moderate‐to‐severe nasolabial folds. Results showed the noninferiority of the resilient HA filler to its comparator, aesthetic improvement, durably high subject satisfaction, and an overall trend toward higher scores for the resilient HA filler. To learn more about the clinical trial, visit ncbi.nlm.nih.gov
Fillers vs. Neuromodulators
RHA fillers are designed to correct mid-to-deep dermis imperfections, particularly dynamic lines around the eyes, nose, and mouth that can typically only be treated with neuromodulators such as Botox. However, the RHA line of products are not neuromodulators but are dermal fillers. RHA dermal fillers are composed of HA, which is already found in your skin, while neuromodulators such as Botox and Dysport are made from an active ingredient known as botulinum toxin. Not only can RHA fillers smooth lines and wrinkles, but they may also restore volume, which neuromodulators cannot achieve.
What sets RHA dermal fillers apart from other injectables is their ability to treat dynamic wrinkles and folds and allow for facial movement. RHA dermal fillers may integrate well into the tissue, making them less detectable, while providing softer, natural-looking results that may look equally good at rest and in motion.
What to Expect From RHA
The RHA collection consists of unique dermal fillers with varying properties and gel densities, making each one specific to treating different areas of the face and achieving distinct aesthetic goals. 
RHA 2: For Dynamic Moderate Wrinkles
Injected mid-to-deep dermis, RHA 2 is designed for the treatment of moderate wrinkles on the upper face such as the forehead, crow's feet, and glabella. It may also add volume to the lips or enhance lip contours. It is designed to primarily treat fine lines and wrinkles and subtly enhance the lips.
RHA 3: For Severe Dynamic Wrinkles
Injected mid-to-deep dermis, RHA 3 is designed for the treatment of deep wrinkles and creases in the face, such as nasolabial folds and vertical lip lines. It can also be used for cheek augmentation or to restore facial shape, as well as to augment the lips and corners of the mouth.
RHA 4: For Dynamic Extended Areas
Injected into the deep dermis to superficial subcutaneous tissue of the face, RHA 4 is designed to provide volume in dynamic extended areas such as the cheeks and upper cheeks to correct deep skin depressions and to contour the face.
Our board-certified dermatologists are skin and anti-aging experts who have extensive training in injectable treatments. This means you can trust you'll receive precise placement of your fillers as part of your customized treatment plan, created to help meet your precise needs and goals. 
RHA Redensity: For Dynamic Perioral Lines
Redensity is the first RHA filler approved by the FDA for both superficial dermal and dermal injection of dynamic perioral rhytids and other signs of aging. Redensity 1 is used for facial lines, as well as areas of the face, neck, chest, and hands.  Redensity 2 provides treatment for the exceptionally fragile skin underneath the eyes.
RHA Dermal Fillers Results
Results may be seen immediately after treatment, with gradual improvement over the course of 2-4 weeks. RHA filler results may last up to 15 months.
Read our pre/post-treatment guidelines here.
Treat Your Dynamic Wrinkles and Folds in San Diego
While you can't stop yourself from smiling and laughing, you can effectively reduce the appearance of lines and wrinkles formed by those movements. Discover how you can achieve naturally beautiful skin while maintaining your facial expressiveness with RHA dermal fillers by scheduling a consultation with our board-certified dermatologists or calling Cosmetic Laser Dermatology in San Diego, CA at (858) 943-211 today.
RHA Dermal Fillers FAQs
Q: Who is a good candidate for RHA fillers?
A:
Good candidates for RHA dermal fillers are adults who are 22 years or older who would like to correct their moderate-to-severe facial wrinkles and folds around the eyes, cheeks, and mouth, add volume to the lips or other parts of the face, or enhance facial contours.
According to the FDA, RHA fillers should not be used in patients with severe allergies such as a history of severe hypersensitivity (anaphylaxis) or history or presence of multiple severe allergies, a history of allergies to gram-positive bacterial proteins, previous hypersensitivity to local anesthetics such as lidocaine, patients who have bleeding disorders.
Q: How do I know which wrinkle treatment is right for me?
A:
While there are several products and treatments that address signs of aging such as wrinkles, our board-certified dermatologists in San Diego, CA can advise you on which wrinkle treatment is best for your skin concerns, goals, and treatment areas.
Q: Do RHA filler treatments hurt?
A:
RHA fillers already contain a small amount of local anesthetic (lidocaine) to help reduce pain and discomfort during treatment. Patients generally tolerate the procedure, but to ensure optimal comfort, you can elect to have a topical anesthetic applied beforehand.
Promotions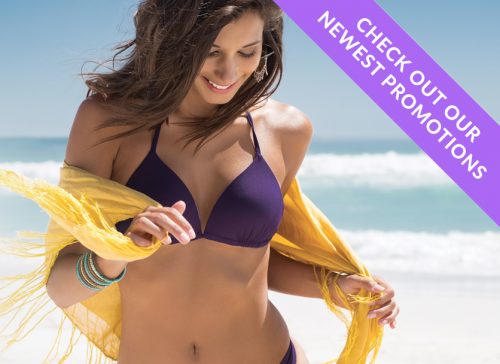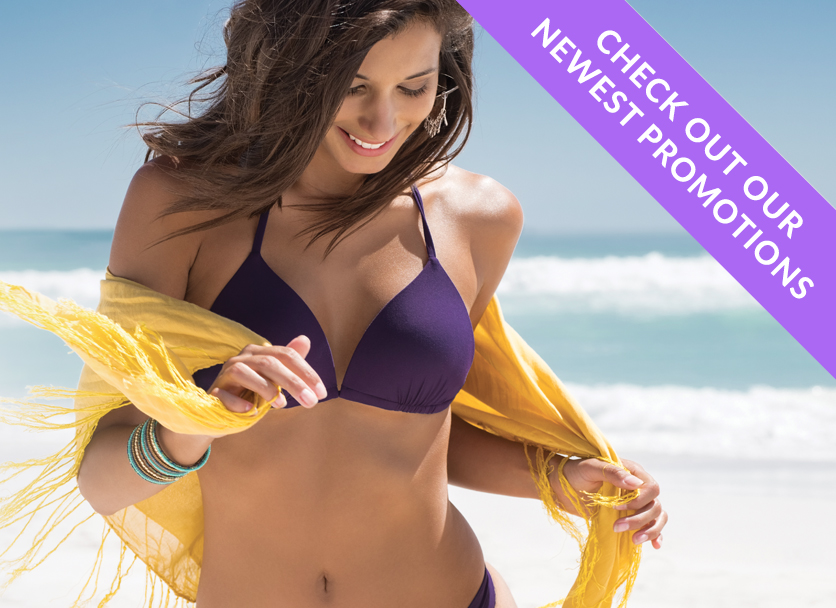 For more information about the monthly specials offered at Cosmetic Laser Dermatology in San Diego, visit our Promotions page