PiQo4 Laser Overview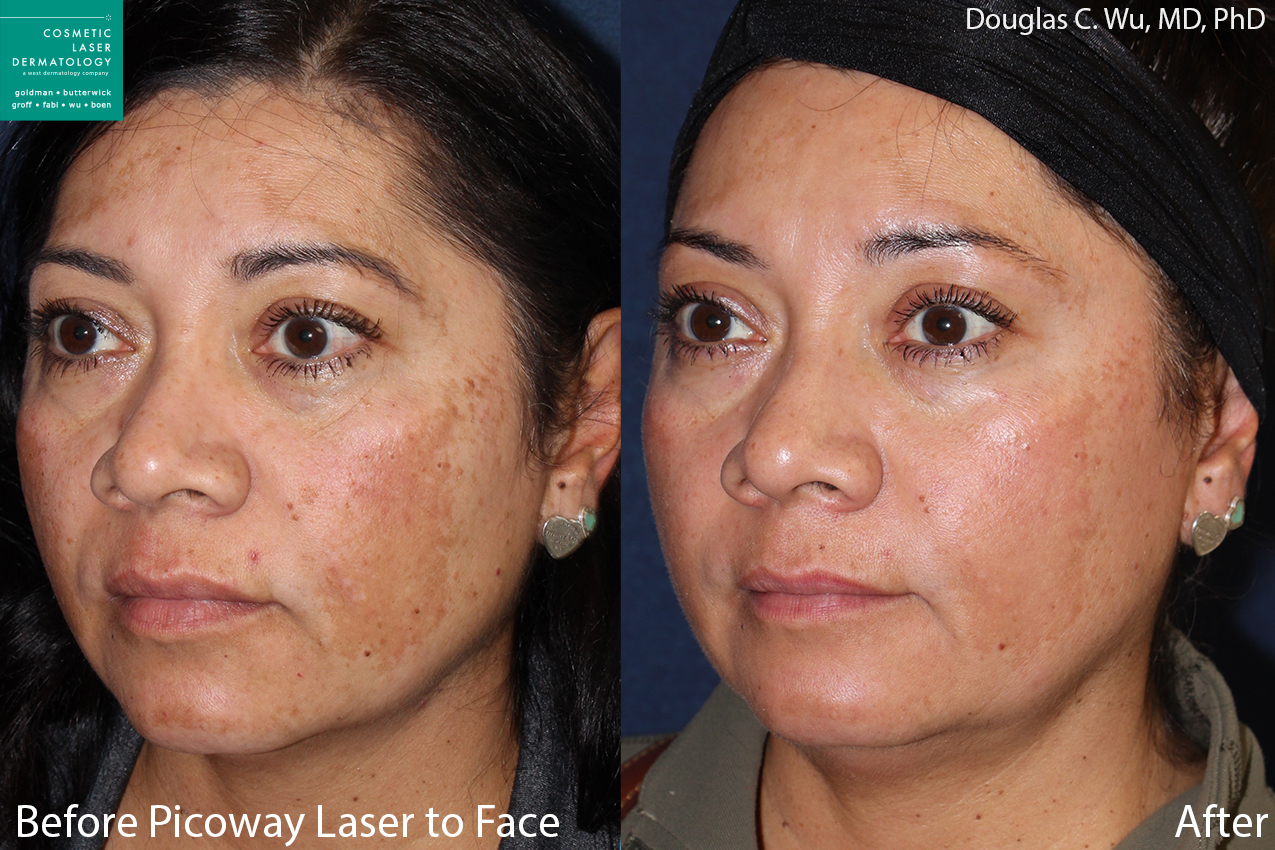 Promising super high energy that can breakdown larger and deeper pigments or ink particles with faster results, the new PiQo4 is a game-changer in laser treatments. At Cosmetic Laser Dermatology in San Diego where we have over 50 types of lasers, light, and energy devices, we pride ourselves in offering the latest, most innovative technology for addressing common skin issues such as unwanted pigmentation.
What can the PiQo4 Laser Treat?
Referred to by its creator, Lumenis, as "a superstation for skin pigmentation," PiQo4 can provide solutions for a broad range of skin pigmentation problems including:
Birthmarks

Melasma 

Lentigines

Vascular lesions

Moles

Age spots

Sun spots

Acne scars

Tattoos
Schedule a PiQo4 Laser Treatment Appointment Today
To know more about Cosmetic Laser Surgery's new, innovative addition to its laser treatment options, schedule a consultation in our San Diego office by calling (858) 943-2113. We'll gladly answer your questions about how PiQo4 and our other laser treatments can benefit you, as well as help you better understand how to remove unwanted skin pigmentation.
What To Expect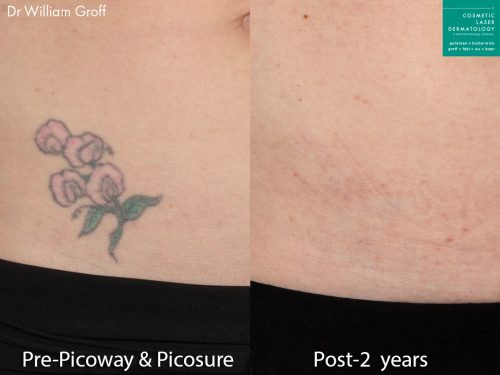 Read our pre/post treatment guidelines for tattoo removal.
As San Diego's premier destination for beautiful skin for over 30 years, we are committed to bringing our patients the ultimate in rejuvenation. By offering our patients PiQo4 laser treatments, we can provide a complete skin revitalization solution that creates excellent results on a wide range of pigmented conditions.
How does the PiQo4 laser work?
PiQo4 is a true innovation because it uses two types of lasers (pico and nano) and four different wavelengths (1064nm, 532nm, 650nm, and 585nm), making it a powerful system  that effectively treats a wider spectrum of tattoo ink pigments compared to previous lasers that only offer two wavelengths. As opposed to other laser systems available in the market, tattoo removal using the PiQo4 laser requires fewer treatments, making it the most efficient multi-color tattoo removal system available today.
Since the PiQo4 laser relies on mechanical energy rather than heat, it can also be used to rejuvenate the skin in a safe and non-invasive manner. After a single session, you'll immediately see improvement in your skin's texture and appearance. It also promotes neocolloagenasis –the body's natural healing process that stimulates the production of elastin and collagen, and will take place in the coming months.
FAQS
Q: What Happens During The Procedure?
A:
A PiQo4 laser treatment is quick and simple. Some patients will request for a topical numbing cream or cold air to be applied on the treatment area prior to a session, while others remain comfortable even without any soothing measures.
During the treatment, the PiQo4 laser's handpiece is passed over unwanted pigmentation or a tattoo. The versatile energy and multiple wavelengths will work on those pigments, allowing your body to gradually dispose of the melanin or ink on your skin.
Q: What Can I Expect After Treatment?
A:
You can expect your skin to have a pinkish tone for 1-4 hours. And just like a mild sunburn, your skin will feel tight and dry. Your tattoo may appear pink, gray, or frosted, but should fade within a few hours. You may resume your normal activities immediately after treatment. Your dermatologist will also advise you to stay out of direct sun for a few days after the treatment and to regularly apply sun protection.
Q: How Many Treatments Will I Need For Skin Rejuvenation?
A:
On average, 3-5 treatments will give you excellent results, but will really depend on your skin condition. Here at Cosmetic Laser Dermatology, we always provide customized care by ensuring each treatment plan is tailormade according to the patient's skin type, quality, and goals.
Q: How Many Treatments Will I Need to Remove A Tattoo?
A:
Since there are so many factors that affect tattoo removal (colors, ink depth, complexity, skin type), it's impossible to generalize the number of sessions needed. Simpler tattoos will of course, be easier to remove. But you can expect the PiQo4 laser to require fewer treatments than other lasers.
Q: When Will I See Results?
A:
After the first session, you will already begin to notice improvement in skin pigmentation and texture. Optimal results are usually achieved after 3-5 sessions with 2-6 weeks intervals. You will continue to see improvements for up to 6 months after your sessions.
Q: Am I A Candidate?
A:
The PiQo4 laser is a safe and gentle treatment that is suitable for any skin type. However, those who have an active skin infection, a history of keloid scarring, and those with cancerous lesions are not good candidates for the procedure. Be sure to consult with your dermatologist before choosing this treatment.
Other Options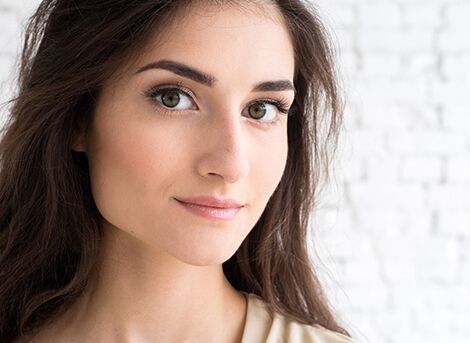 In addition to Lumenis's new laser, there are other available options that can be used for skin pigmentation and tattoo removal. Examples include:
PicoSure

  – treats

unwanted tattoos and non-cancerous skin pigment problems

PicoWay

– designed to safely and effectively remove multi-colored and recalcitrant tattoos, and unwanted pigmentation

Cosmetic Laser Dermatology in San Diego is also one of the first offices in the country to use fractional C02 to remove tattoos.

Fraxel® Re:pair

– laser penetrates the dermis and resurfaces the uppermost layer of skin

Active/Deep FX

– high-energy laser that targets unwanted spots and severe textural issues while stimulating collagen production.

Additional information can be found at

ASDS.net

.
Promotions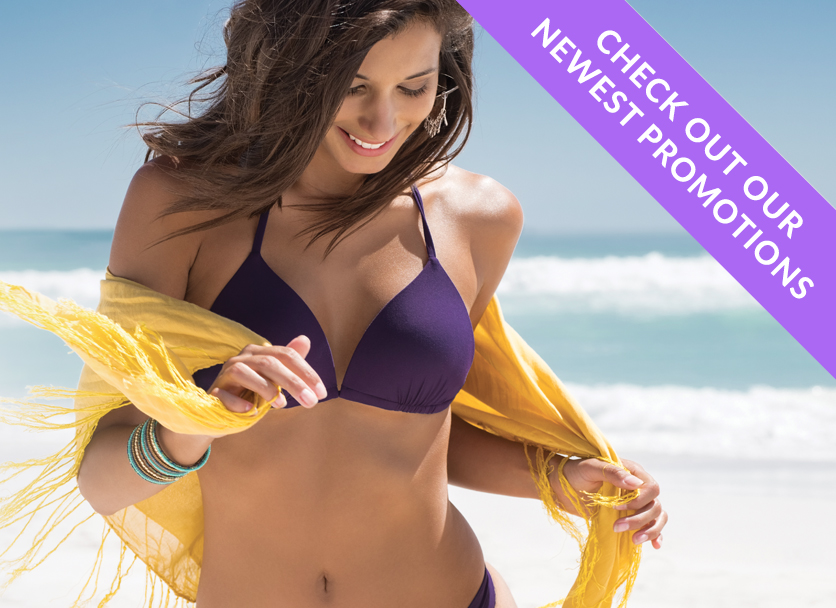 For more information about the monthly specials offered at Cosmetic Laser Dermatology, visit our Promotions page.