Overview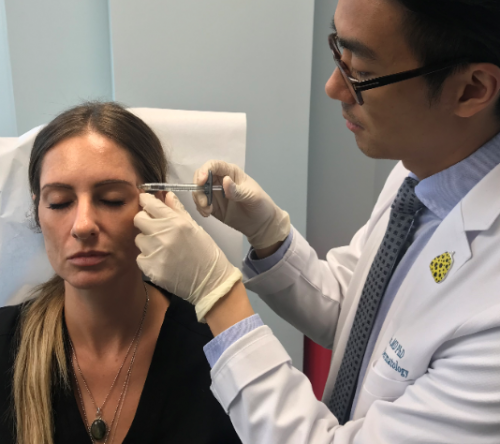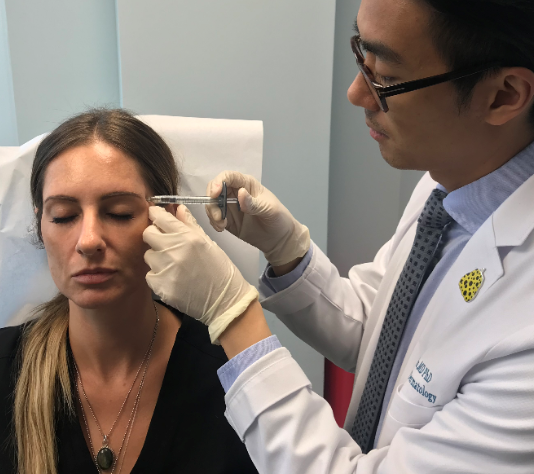 The Power of Micro Droplet Injections: How SKINVIVE Transforms Your Skin
Unlike other HA fillers that augment the treatment area, SKINVIVE™ by Juvéderm is a low-molecular-weight gel that is thinner in texture and intended as a micro-droplet injection. It does not volumize or stretch but smooths the skin as a direct result of the injection.
When injected into the skin, SKINVIVE does not sit in the same position in which it has been placed. Instead, it evenly disperses into a thin layer across the dermis. Since SKINVIVE has a water-like texture, it boosts hydration instantly, creating a healthy, smooth, and glowing appearance.
The Benefits of SKINVIVE
With its one-of-a-kind formulation, SKINVIVE provides the following skin-rejuvenating benefits:
Hydration and Smoothing Combined
SKINVIVE improves skin quality through hyaluronic acid, a substance naturally found in the body that attracts and locks in moisture. Unlike other HA fillers that hydrate the skin to add volume and fill in wrinkles, SKINVIVE enhances the skin's hydration through superficial injections into the dermis. Once optimally hydrated, the skin appears smoother with fewer lines and wrinkles, giving the skin a refreshed and glowing appearance.
Schedule Your SKINVIVE Consultation Today
Cosmetic Laser Dermatology has been San Diego's #1 destination for beautiful skin for over 35 years. With an in-house research center that continues to participate in clinical studies, we can ensure our patients safely receive treatments with optimal outcomes.
Our seven board-certified dermatologists in San Diego perform all injectable treatments and have the skill and experience to produce beautiful and natural-looking results.
To learn more about SKINVIVE and our other aesthetic treatments, contact us today.
What to Expect
Less Downtime, Impressive Results: Why SKINVIVE Stands Out Among Similar Treatments
Just like other HA fillers, the SKINVIVE treatment is minimally invasive. Common side effects like bruising, redness, and swelling are short-term and are typical results of any type of injection. You can still resume your normal activities after your procedure.
Because the filler is injected directly into the dermis, you get immediate and excellent results. You will see the hydration aspect of the treatment immediately and results typically last about six months.
With its hydrating and smoothing abilities, Juvéderm's SKINVIVE is a novel anti-aging treatment that can replace or serve as an injectable alternative to skin topicals and other cosmetic treatments like chemical peels and laser therapy.
Read our pre/post-treatment guidelines.
Preparing for SKINVIVE Treatment: Everything You Need to Know
Like dermal filler injections, your dermatologist may recommend you take the following precautions:
Stop smoking to promote better healing.
Avoid taking aspirin, vitamin E, ibuprofen, blood thinners, and other medications that can cause bruising for one week prior to your treatment.
Tell your dermatologist if you plan to undergo a chemical peel, laser treatment, or other cosmetic procedure after your SKINVIVE treatment. There may be an inflammatory reaction at the injection site.
Tell your dermatologist if you are undergoing immune response therapy. The injectable treatment may increase the risk of infection.
Tell your dermatologist if you have a history of excessive scarring or a history of pigmentation disorders. The safety of SKINVIVE has not been studied on patients with such skin conditions.
Hydrate before your procedure for a quicker recovery time.
FAQs
Q: What are the benefits of SKINVIVE?
A:
Benefits of SKINVIVE include:
– Increased hydration of the skin
– Improved smoothness of the skin
– Long-lasting results
– Minimally-invasive
– Less downtime
– Can be combined with other injectables or treatments for maximum results
Q: Do SKINVIVE injections hurt?
A:
SKINVIVE by Juvéderm contains lidocaine in the formulation to help minimize any pain associated with the injections. We also offer numbing cream or ProNox as options for pain management during this treatment.
Promotions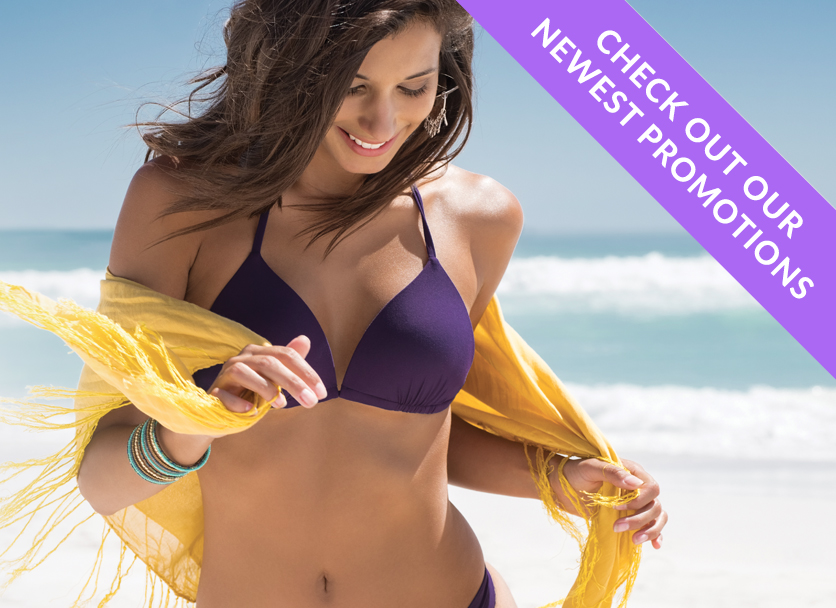 For more information about the monthly specials offered at Cosmetic Laser Dermatology, visit our Promotions page.