Restylane San Diego Overview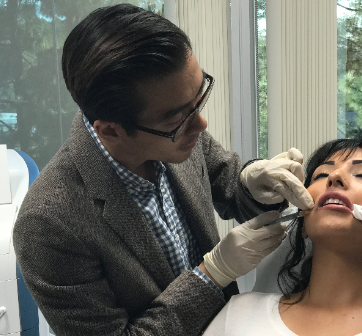 Your body produces a substance called hyaluronic acid (HA), which hydrates your skin for the natural softness, firmness, and pliability found in younger skin. When you begin to have noticeable signs of aging – including facial lines and wrinkles, sagging skin, loss of volume, and thinning lips – it's usually due to your body's reduced production of HA from both aging as well as damage from ultraviolet rays and airborne pollution.
If you notice one or more of the above issues, you may believe that you'll need to undergo a variety of different treatments to address them. If you're like many people, though, you have neither the time or inclination for this. Luckily dermal fillers are a great choice for improving these issues and are gaining in popularity. According to the annual plastic surgery procedural statistics, there were 17.5 million surgical and minimally invasive cosmetic procedures performed in the United States in 2017, a 2 percent increase over 2016 (Source).
That's why the board-certified dermatologists at Cosmetic Laser Dermatology in San Diego are happy to provide the Restylane® line of injectable dermal fillers as a safe, effective way to address your cosmetic issue(s). Although each of the Restylane family addresses specific needs, the entire line was created to help restore more youthful-looking skin and rejuvenate your appearance.
The Restylane Family of Dermal Filler Treatments
Restylane has a more than 20-year track record of safe, effective use delivering beautiful results for tens of millions of people like you. The secret is a specially-formulated version of HA in which:
Smaller particles of skin-rejuvenating elements help improve fine lines and wrinkles while also offering more detailed shaping of your facial contours,

Medium-sized particles help minimize moderate wrinkles, lines, and folds

Larger particles that help volumize depleted skin, restore fullness to sagging skin, and reduce severe wrinkles and lines
In general, the entire line of Restylane also works in synchronicity with your body's natural HA production to provide a more natural, younger-looking appearance. In fact, the Restylane family is so versatile that it can be combined with other injectables, such as Dysport ® Xeomin ® or Botox®, or Sculptra ®  for a non-surgical, minimally-invasive liquid facelift that eliminates wrinkles and revitalizes your appearance.
Depending on which Restylane injectable you receive, the following issues can be addressed:
Frown lines between the eyebrows

Laugh lines, or nasolabial folds

Marionette lines around the mouth and chin

Thin or thinning lips

Lip lines and lost lip border definition

Sagging cheeks

Depressed chin

Under-eye circles

Hollow temples
Let's take a closer look at each treatment in the Restylane family.
Both Restylane Refyne and Restylane Defyne are state-of-the-art HA facial fillers that get their effectiveness from XpresHAn, a special formulaic technology that gives the gels in both treatments more softness and flexibility than other HA fillers. The result is a more natural look, particularly when making such expressions as smiling or laughing.
Problem areas treated with Restylane Refyne or Restylane Defyne look normal and feel natural. Yet, Refyne and Defyne have unique differences despite both being FDA-approved specifically to reduce laugh lines.
Restylane® Refyne
The softer, more flexible Restylane Refyne is designed to correct mild to moderate nasolabial folds and marionette lines. It has enhanced pliability to offer you softer, subtler results than other injectable treatment options.
Restylane® Defyne
The firmer Restylane Defyne goes deeper to add extra support and firmness to the underlying structure of your skin to address moderate to severe laugh lines without affecting facial movements.
To produce even better results, a combination Refyne/Defyne treatment can be administered during the same session by the injectable specialists at Cosmetic Laser Dermatology to give your face a total youth infusion.
Restylane® Contour
Restylane Contour is the latest hyaluronic acid (HA) filler in the Restylane family designed specifically to enhance the cheeks and midface. While other injectables can sometimes leave the cheek area looking and feeling stiff and immobile, Restylane Contour uses XpressHAn technology to create a more natural improvement.
Restylane Lyft
Restylane® Lyft was known previously as Perlane and is the first FDA-approved filler for augmenting hollow cheeks and hands that have lost their fullness and shape. FDA.gov explains how it was approved. Lyft has larger particles in its formula to also correct various facial lines and creases, including moderate to severe nasolabial folds.
Restylane® Silk
Fine lines and wrinkles that develop around the mouth and lips cause an overall loss in facial contour and fullness, which makes for a more aged appearance. Restylane Silk is specially formulated for fine lines and produces results that rejuvenate and revitalize your appearance.
Restylane Silk is formulated with smaller particles to deliver natural-looking results like:
Enhanced mouth uplift and contour

Precise definition to the center of the upper lip, or cupid's bow

Renewed mouth/lip symmetry and detail

Improved upper/lower lip shapeliness and volume

Smoother skin around the mouth, eyes, and cheeks
Restylane Kysse
Restylane Kysse can provide volume in the lips and improve the appearance of upper perioral rhytids (lines above the mouth). This new FDA-approved lip filler is designed for those with thin lips that have lost volume due to the aging process, or for those who are simply seeking natural-looking, fuller lips. Restylane Kysse will provide shape and structure to your lips without the need for surgery or a long recovery period.
For more information, please contact our San Diego medical spa.
San Diego's Top Medical Spa is Now Offering Free Restylane Dermal Filler Consultations
Our world-renowned dermatologists at Cosmetic Laser Dermatology combine major cosmetic breakthroughs in science and medicine to bring our patients the ultimate in facial wrinkle and Restylane injection treatments. Contact our medical spa today to schedule your free skin consultation.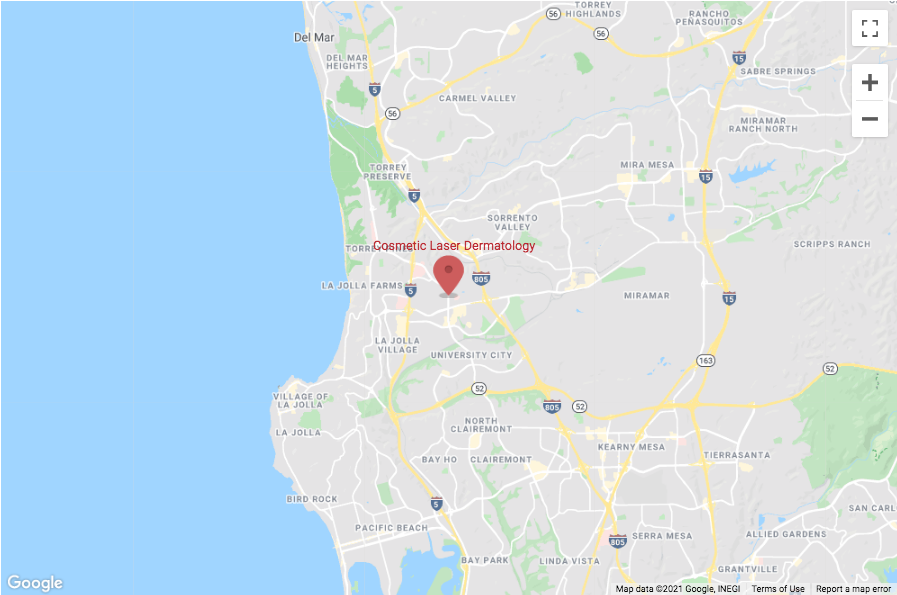 What to Expect
Not only are our physicians at Cosmetic Laser Dermatology expert Restylane injectors, but also ours is one of the few cosmetic practices in San Diego where doctors actually perform injections themselves; many clinics or spas have a nurse practitioner or medical assistant perform them. Our physician staff has over 100 years of combined experience, and our extensive training and highly-refined techniques help minimize pain and discomfort. Some of our physicians have been using the Restylane line of products for nearly 20 years.
Read our pre/post-treatment guidelines for Restylane.
A numbing agent is already mixed into Restylane so the procedures are not very painful at all.
Following a Restylane treatment, you can expect smoother skin, fewer facial lines, and added volume for a rejuvenated appearance that looks healthy and more youthful. There is little or no downtime, which means you can return to your normal daily activities immediately.
Results can be noticed immediately, although usually not fully realized for a few weeks as your body assimilates the treatment, and will continue to last up to 18 months. We recommend additional touch-ups from one of our expert injectors about once a year or so.
Potential side effects are typically mild and temporary, subsiding typically within a few days. These can include swelling, itching, redness, tenderness, and bruising (which can be minimized with a complimentary laser treatment). Also, if for any reason your results are not to your liking, Restylane (and other HA-based fillers) can be easily reversed with hyaluronidase.
Finally, rest assured that Restylane contains safe ingredients. It has no animal-based matter, which essentially eliminates the risk of an allergic reaction. Furthermore, its HA formula synthesizes easily with your body and helps replace your body's natural stores of moisture, leaving your skin supple and glowing once more.
Our skin rejuvenation experts understand the effects of aging and how they can impact your appearance and self-esteem. Our anti-aging experts will work with you to determine your aesthetic goals and customize the ideal treatment plan for you. To learn more, join over 150,000 of your San Diego neighbors and schedule a consultation at Cosmetic Laser Dermatology today.
Treatment Guidelines
During your procedure:
An assessment will be made by your physician to determine the type of product and
appropriate amount needed.
Multiple injections will be administered to treated areas.
The filler contains lidocaine, however, some physicians may decide to use a topical
numbing agent or local anesthesia injections prior to filler injections.
You may have a very small amount of pinpoint bleeding where the needle was
inserted. This usually subsides in a few minutes.
After your procedure:
You may use your regular skincare products and make-up.
You can apply ice packs to ease tenderness and swelling.
Do NOT manipulate, rub, massage, apply pressure, etc. to treated areas or lay face
down after treatment.
Immediately after the treatment you will experience swelling which can last 1 – 3 days. The
above mentioned fillers are made from hyaluronic acid (which is a substance your body
normally produces) and it attracts water to it which causes the swelling.
You may feel lumps where the filler was injected. This is also swelling and they will
subside in about 3 – 5 days and are usually not visible.
You may get a bruise from the injections. If so, you are welcome to come into the office
the following day and have the bruise(s) treated with a laser at no charge.
You may also take Arnica pills before and/or after the treatment to decrease the risk of
bruising and to help any bruises you have to subside faster. We have Arnica available
for purchase.
Results are immediate but due to the swelling, the expected end result can be seen
between 7 – 10 days.
Follow any additional specific post-treatment instructions from your physician.
It is always a possibility that you may not get the desired result after one treatment.
Additional treatments may be necessary to achieve optimal desired results.
Follow up with your San Diego physician in ______ days/weeks, or as needed.
Please contact our office if you have any questions or concerns at (858) 657-1002.
Photos
Videos
FAQs
Q: What Is Restylane?
A:
Minimally invasive Restylane is a family of injectable dermal fillers proven to be aesthetically effective for correcting a variety of aging-related skin issues. It helps reduce the appearance of moderate to severe facial folds, lines, and wrinkles for smoother skin and a more youthful-looking appearance. Furthermore, Restylane is excellent for making lips fuller and plumper and for adding more pleasing facial contour and shape.
Q: What Is Hyaluronic Acid (HA)?
A:
The effectiveness of the Restylane family is driven by hyaluronic acid (HA), which is formulated into a state-of-the-art biodegradable gel. HA is a sugar-like element found naturally in your body that provides hydration, fullness, softness, and pliability to the skin.
Q: How Does Restylane Work?
A:
Due to aging and damage from ultraviolet rays and pollution, the body produces less and less of hyaluronic acid, causing skin that wrinkles and sags. When Restylane is injected into the skin, the soft, smooth gel helps refresh your face by "filling" in lines and hollow areas in the skin and replenishing your natural supply of moisture. This reduces the appearance of wrinkles, improves thickness of skin, and helps skin become firmer and smoother.
Q: Do the Injections Hurt?
A:
In general, Restylane injections cause little to no pain or discomfort, according to our patients. Our dermal filler experts use ultrafine needles to administer treatment, which feel like nothing more than pinpricks or a rubber band snapping on the skin. To further minimize the chances of discomfort, you can choose to have a topical numbing cream or ice applied to the area to be treated beforehand.
Q: I Have a Busy Schedule – How Long Is a Single Treatment Session?
A:
There are several aspects of treatment that factor into this – the area being treated, the extent of cosmetic issue, and your aesthetic goals, all of which help determine the precise number of injections – but you can expect one session to take anywhere from 5 to 30 minutes. On top of that, there is little downtime, if any, so you can go right back to your regular schedule.
Q: How Soon Will Results Be Noticeable?
A:
Restylane usually produces results immediately. However, full results won't be noticeable in many cases for 1-2 weeks.
Q: How Long Do Benefits Last?
A:
Each case is different due to your skin type, age, daily activity, etc., but results for treatment of fine lines and wrinkles can last up to 18 months, while results of lip treatments can last as long as 12 months.
Q: Are There Side Effects from Restylane Treatment?
A:
One of the best things that our patients love about the Restylane family is that they get a myriad of benefits with only a few temporary side effects that are typically mild. Usually subsiding within a few days, these include pain or soreness, redness or inflammation, swelling, itching, and/or bruising
Other Options


At Cosmetic Laser Dermatology, we provide a range of skin rejuvenation alternatives to the Restylane family of treatments to help you get the aesthetic results you want.
Other dermal filler alternatives include the Juvederm® family, Sculptra®, and Radiesse®. To find out which suits you best, schedule a skin-rejuvenation consultation with our San Diego experts.
Promotions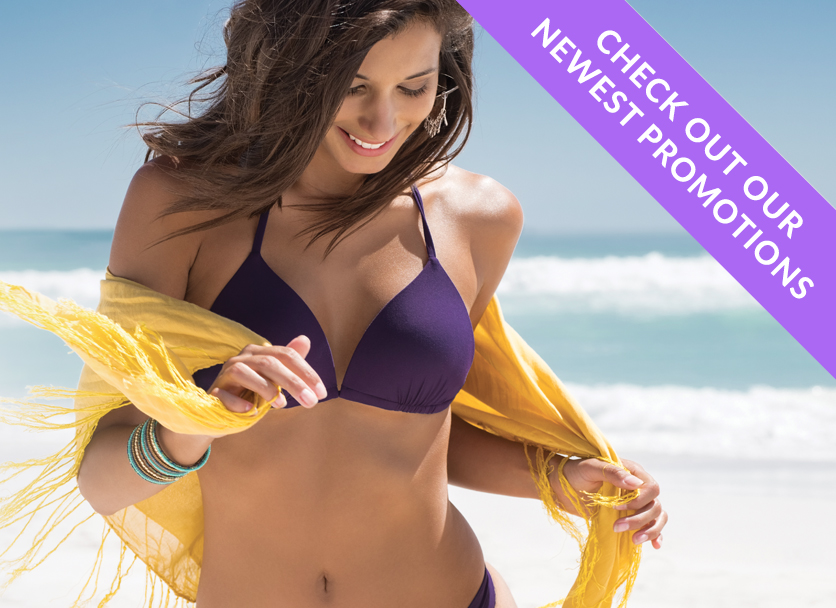 For more information about the monthly specials offered at Cosmetic Laser Dermatology in San Diego, visit our Promotions page.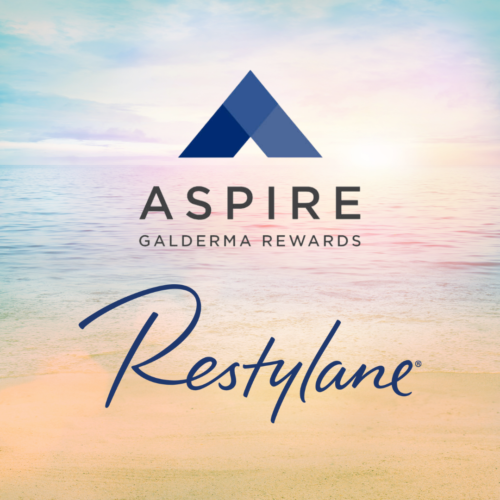 Earn rewards on your Restylane treatments and apply your earned points to your next visit to save big. Visit our Rewards Program page for more information.