Overview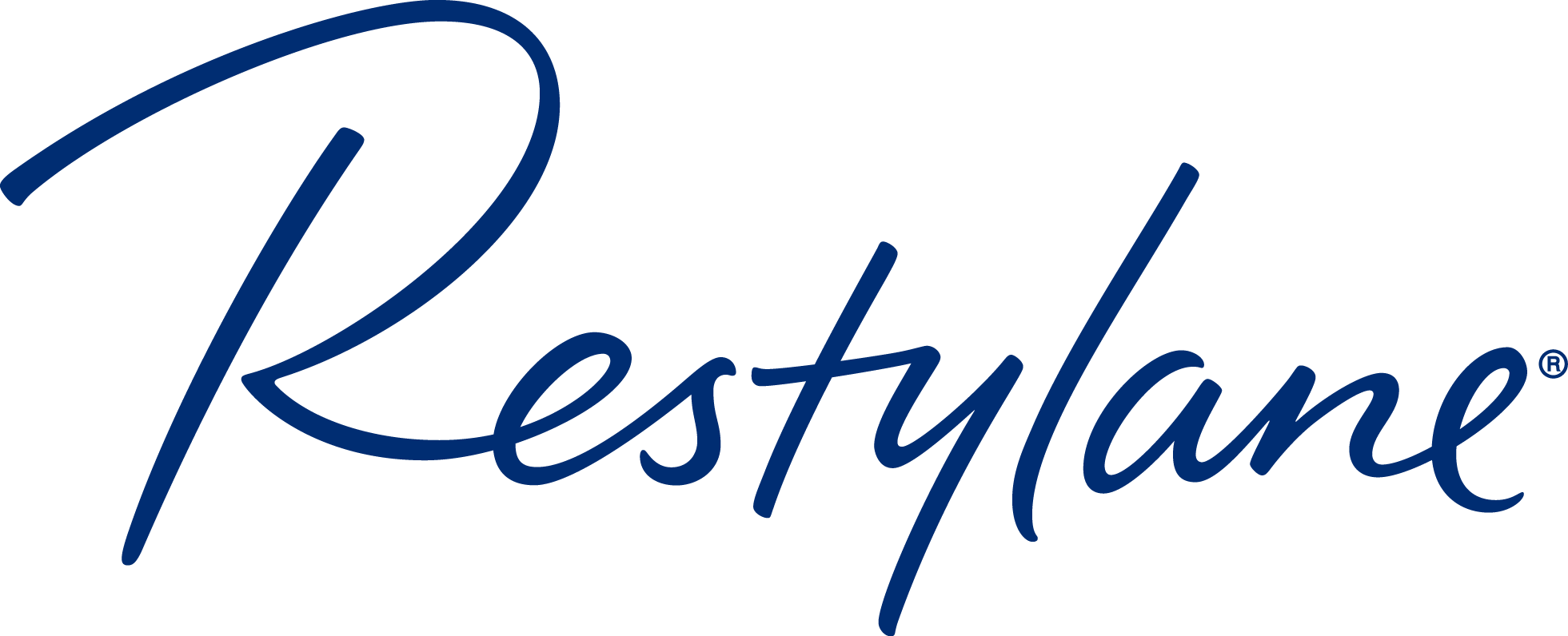 If you have noticeable signs of aging – ranging from facial lines and wrinkles to sagging skin and thinning lips – the Restylane line of dermal fillers is an excellent and effective way to rejuvenate your appearance and restore your youthfulness!
As we age, our body's production of hyaluronic acid (HA) is reduced. This naturally-hydrating substance is what gives our skin its natural suppleness, firmness, and youthfulness. As we lose this substance, the skin can begin to sag, develop wrinkles, lose fullness, and even look unhealthy.
Restylane has been used for over 20 years by tens of millions of people with an amazing safety record. It is made with a specially-formulated version of HA that has an amazing effect on your skin – not only does it fill in lines, wrinkles, and hollow areas, it also works with your body's natural HA production to provide a more natural, younger-looking appearance. When combined with other injectables, Restylane can even be used for a liquid facelift, a non-surgical procedure that eliminates wrinkles and revitalizes your appearance!
Restylane is designed to correct:
Nasolabial folds (laugh lines)
Marionette lines around the mouth and chin
Thinning lips
Lips lines and lost lip border definition
Cheek volume
Under eye circles
Hollow temples
Restylane Silk
When fine lines develop around the mouth and lips, in addition to an aged appearance, they can cause a loss in shape and fullness. Restylane Silk that is specially formulated for fine lines, is a member of the Restylane family that produces rejuvenating and revitalizing results to your appearance.
The secret to Restylane Silk is that it's formulated with smaller particles, which helps deliver results that look natural, such as:
Improved uplift and contour to the corners of the mouth
Precise, eye-catching definition to the center of the upper lip, known as the cupid's bow
Restored symmetry and detail to the mouth and lips
Enhanced shapeliness and volume to both the upper and lower lip
Smoothing out fine lines around the mouth, eyes, and cheeks
Restylane Refyne and Restylane Defyne
Considered state-of-the-art hyaluronic acid facial fillers, Restylane Refyne and Restylane Defyne are both formulated with XpresHAn, an innovative technology that gives both gels more softness and flexibility than other hyaluronic acid fillers. This helps eliminate that stiff or "artificial" look when you smile, laugh, or make other expressions.
Areas treated with Restylane Refyne or Restylane Defyne not only look normal to those around you, but also feel natural. Although both Refyne and Defyne are FDA-approved specifically to reduce laugh lines, there are differences between them that make them unique.
Restylane Refyne is more flexible, designed specifically to correct moderate to severe nasolabial folds and marionette lines. Its enhanced pliability offers patients effects that are softer and less dramatic than other injectable treatment options.
The firmer Restylane Defyne is also intended for moderate to severe laugh lines, but it is placed deeper for extra support and firmness to your skin's underlying structure.
A combination treatment of the two can enhance the effects; in fact, both Restylane Defyne and Refyne and Silk can be administered during the same treatment session by the injectable specialists at Cosmetic Laser Dermatology.
Restylane Lyft
Restylane Lyft (previously called Perlane) is the first FDA-approved filler designed to augment hollow cheeks and hands that have lost their fullness and shape.
The larger particles in the Restylane Lyft formula can also help correct moderate to severe nasolabial folds and other facial creases and wrinkles.
Our skin experts understand how the effects of aging can impact your appearance and even your self-confidence. With over 100 years of combined experience, our skin experts will work with you to determine your aesthetic goals and find the right treatment plan for you. To learn more, join over 100,000 of your San Diego neighbors and schedule a consultation at Cosmetic Laser Dermatology today.
What to Expect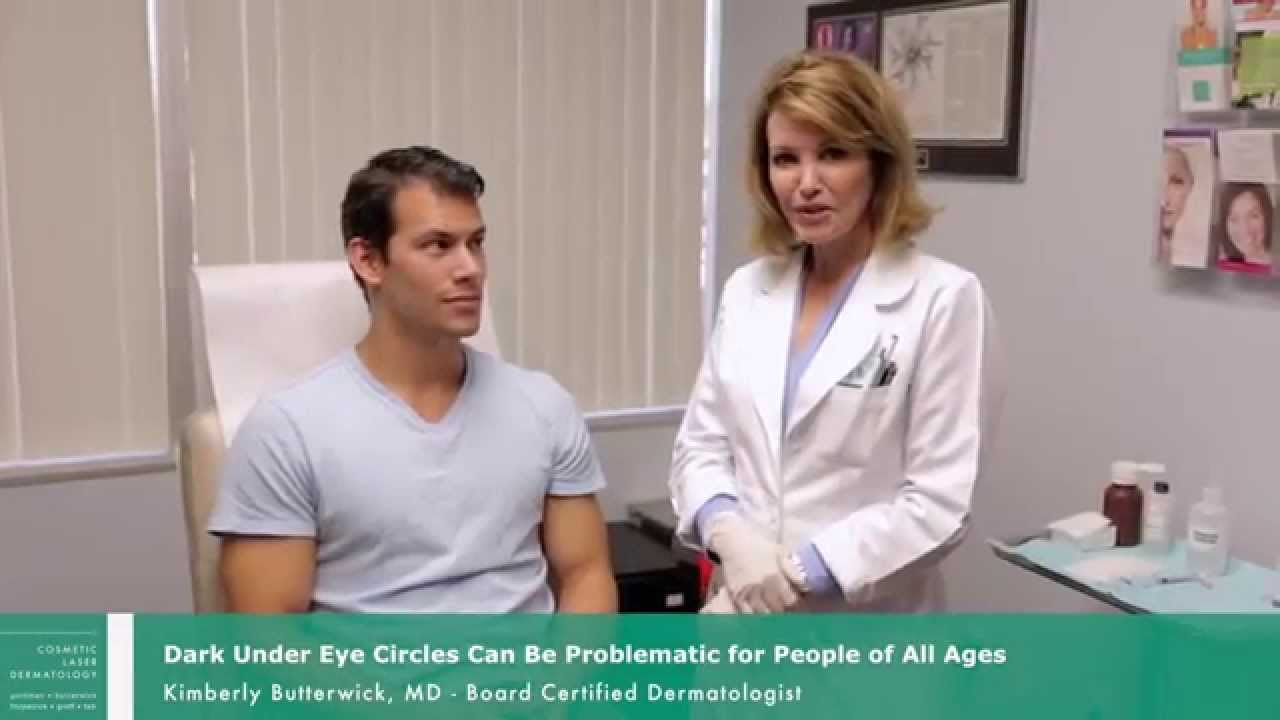 At Cosmetic Laser Dermatology, our physicians are expert Restylane injectors. In fact, we're one of the few cosmetic practices in San Diego where doctors actually perform injections themselves (rather than having a nurse practitioner or medical assistant perform them). Our extensive training and highly-refined techniques help minimize pain and discomfort. Some of our senior physicians have been using the Restylane line of products for nearly 20 years.
If you're nervous about the procedure, you'll be happy to know that a numbing agent is already mixed into Restylane. Depending on the severity of your anxiety, we can also offer laughing gas (PRO-NOX™) for ultimate comfort.
Following a Restylane treatment, you can expect to have smoother skin, fewer facial lines, and added volume for a healthy, youthful appearance! Downtime is non-existent, which means that you can return to your normal daily activities immediately. Results can up to 18 months, after which we recommend additional touch-ups from one of our expert injectors.
Potential side effects are typically mild and can include bruising, swelling, itching, redness, and tenderness. However, these side effects are temporary and should disappear within a few days after your treatment. If for any reason you don't like your results, Restylane (and other HA-based fillers) can be easily reversed with hyaluronidase. If bruising occurs it can be minimized with complimentary laser treatment.
Photos
Videos
FAQs
Q: What is Restylane and how does it work?
A: Restylane is a minimally-invasive injectable dermal filler made from hyaluronic acid, a hydrating substance naturally found in the body. Restylane adds smoothness and youthfulness to your face by filling in facial lines, wrinkles, and folds. It's also effective for adding volume to the lips and cheeks.
Q: What is hyaluronic acid?
A: Hyaluronic acid is a hydrating substance that exists naturally in your body and is responsible for soft, pliable, youthful-looking skin. As we age, however, we produce less and less of it, which causes our skin to sag and wrinkle. Restylane treatments imbue your skin with hyaluronic acid and restore your skin's youthful look.
Q: Do Restylane injections hurt?
A: Dermal filler injections typically cause little to no pain or discomfort because we use ultrafine needles to administer treatment. You may feel small pinpricks, which could cause a modicum of discomfort, but probably not much beyond that. However, a topical numbing cream can be applied prior to treatment, especially for treatments on the more delicate lip area.
Q: I don't always have a lot of time – how long does one session take?
A: A single Restylane injection treatment can take anywhere between 5-30 minutes, depending on the number of injections you receive and your aesthetic goals. With little to no downtime, you can easily go right back to your day.
Q: When will I see results of my Restylane treatment?
A: The results for Restylane injections are often immediate, though some patients will need to wait for bruising and swelling to subside before seeing their revitalized appearance.
Q: How long will my results last?
A: Although results vary, you can expect to see 12-18 months of excellent results for fine lines and wrinkle treatment and approximately 6-12 months of similarly excellent results with lip treatments. You may choose to return to Cosmetic Laser Dermatology as you see fit for follow-up sessions to maintain the effects.
Q: Can Restylane be used in combination with Botox?
A: Yes! In fact, a combination Restylane/Botox treatment (or other neuromodulators like Dysport) can enhance and even prolong the rejuvenating anti-aging. Botox/Dysport works to prevent future wrinkles while Restylane softens those that are already there.
Q: What side effects can I expect?
A: Side effects from Restylane are not unexpected, yet they are typically mild and temporary. They could include mild swelling, itching, bruising, redness, and/or tenderness around the injection site(s), all of which should subside within a week.
Q: How much recovery or downtime is there?
A: There is little to no downtime from Restylane injections. While there could be mild swelling and other side effects, you most likely won't miss any work or social time, though it's up to you and your comfort level.
Q: How much are Restylane treatments?
A: The price of a Restylane treatment will vary from patient to patient according to aesthetic goals and needs. For example, if you choose to have only one area treated, it will cost less than a more comprehensive treatment plan. The best way to know your cost is to schedule an appointment with our San Diego dermatologists and skin experts to assess your goals, provide you with a customized treatment plan, and to determine costs.
Other Options

Promotions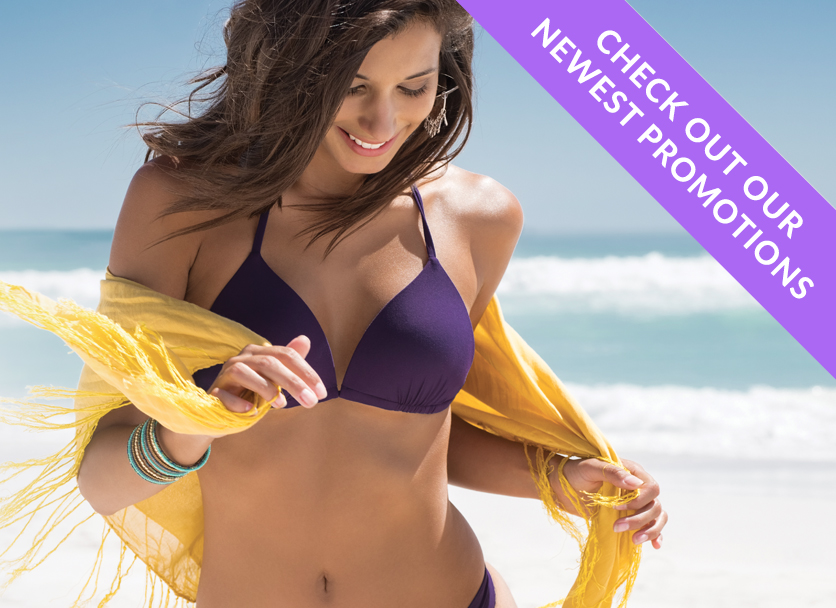 Fall In Love With Your New Look
Buy 1 filler get $50 off*
Buy 2 fillers get $120 off
Buy 3 fillers get $250 off
*1 filler promo applies to new patients only
For more information about the monthly specials offered at Cosmetic Laser Dermatology, visit our Promotions page.
5/5 Stars
"I love and appreciate the professionalism, knowledge, warmth, and extraordinary care from the team at Cosmetic Laser Dermatology."
- Alejandro S.
5/5 Stars
"If I could give this office 10 stars I would! I've never been to such an incredible office where everyone was so sweet, helpful, and professional!"
- Jessica V.
5/5 Stars
"I had such an awesome experience for my first visit and I am referring everyone I know to this office. From the super friendly staff to the state of the art procedures, they are the cream of the crop."
- Dinah M.