Results Duration: Permanent if Healthy Weight is Maintained
Treats:
Stubborn fat that doesn't respond to diet and exercise.
Side Effects:
Mild redness, tenderness, and swelling in the treatment area
Location:
Waist, abdomen, flanks, thighs, arm, and other areas of the body.
How Performed:
Controlled cooling freezes fat cells so they can be eliminated by the body
Procedure Type:
Body Sculpting
Expected Outcome:
Up to 25% reduction in fat in the treatment area, according to clinical studies.
Coolsculpting Overview
If you've been trying to lose fat and contour your body through diet and exercise without success, CoolSculpting Elite may be the solution you've been waiting for.
This treatment is not only one of the most popular body contouring procedures in our San Diego practice, but it's also one of the most popular in the country. Why? Because it has been proven to work without incisions, anesthesia, or downtime!
Eliminate Fat with the Most Advanced CoolSculpting System Yet!
The body contouring experts at Cosmetic Laser Dermatology are proud to be the only practice in Southern California to announce the addition of CoolSculpting Elite. CoolSculpting Elite features innovative c-shaped applicators that mimic a patient's natural curves for better fit and function.
The new design also provides 30% more tissue contact for greater fat reduction with every treatment. With two devices, we can perform Quad Sculpting, treating 4 areas at once with the CoolSculpting Elite dual applicators. Welcome to the future of CoolSculpting, right here in San Diego!
What is CoolSculpting?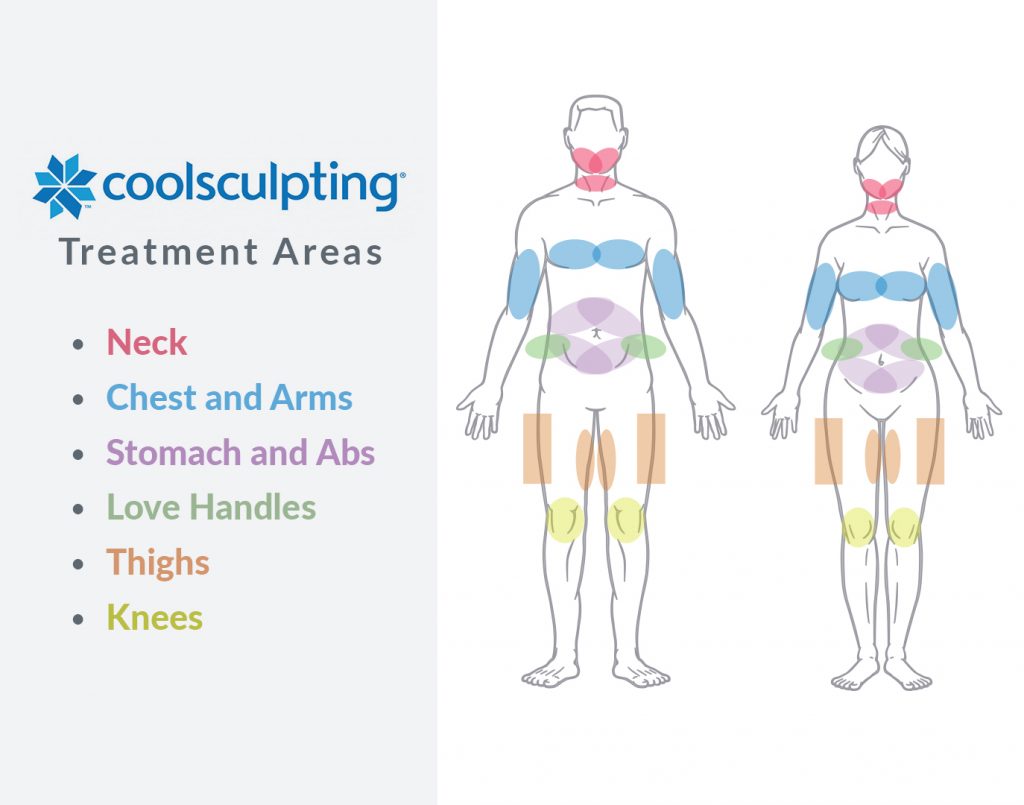 You probably wouldn't guess that popsicles led to the development of CoolSculpting, but that is indeed what started the nonsurgical body contouring trend. Doctors were familiar with a phenomenon called "popsicle panniculitis," in which the cheeks of children would lose fat when they were sucking on a popsicle. After a little experimentation, doctors discovered that fat was much more sensitive to cold than other body tissues, leading to the creation of "cryolipolysis," the technology behind CoolSculpting.
CoolSculpting by ZELTIQ is an FDA-approved non-surgical body sculpting treatment that uses cryolipolysis (precisely controlled cooling) to eliminate stubborn fat bulges and sculpt various areas of the body.
During a CoolSculpting Elite procedure in San Diego, fat cells in the targeted area are frozen and destroyed without harming adjacent tissue or injuring the skin. Your body's natural mechanisms then gradually and safely flush out the unwanted fat deposits, leaving behind firmer skin and a more contoured shape.
The revolutionary CoolSculpting Elite applicators are also the perfect choice for reaching problem areas like bra rolls (both front and back) and banana rolls (bulges that appear under the buttocks).
Why Choose CLDerm for Your CoolSculpting Elite Treatment?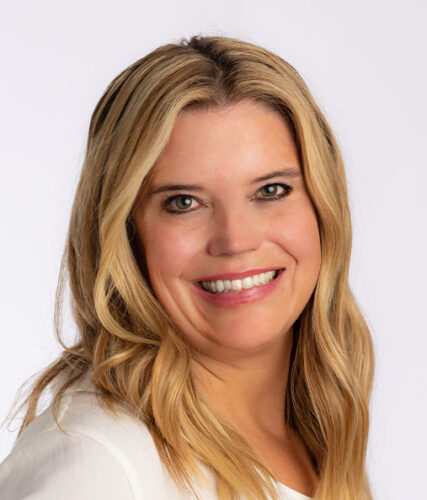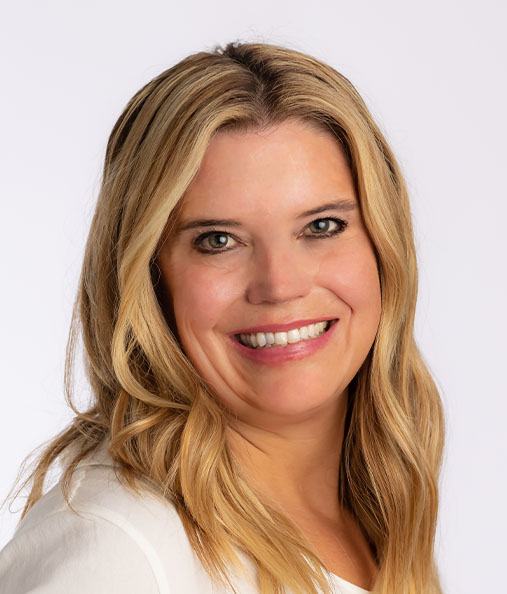 You've probably seen CoolSculpting advertised elsewhere, but there's a big difference between having CoolSculptingElite performed at Cosmetic Laser Dermatology in San Diego and scheduling your regular CoolSculpting procedure at other offices. Not only do our experts have extensive experience using this device, but our Physician Assistant, Leysin, is 1 of 2 Master Coolsculpting Elite Specialists in San Diego.
Additionally, we perform DualSculpting, a treatment that uses two machines to treat two areas at once, which allows us to complete your treatment twice as fast. We also have all of the latest applicators and technology available, and we combine every procedure with acoustic wave therapy to ensure our patients get the best possible results.
Book a free consultation with Leysin to find out if CoolSculpting is right for you.
The Benefits of Zimmer Z Wave
Zimmer Z Wave features acoustic wave therapy that sends sound waves into the skin to smooth and tighten the treatment areas. Our physicians offer this procedure in place of a manual massage following your CoolSculpting Elite procedure. The benefits of using Z-Wave in place of a manual massage include:
Less bruising
Less discomfort
Enhanced results by up to 50%
Z Wave after your CoolSculpting Elite treatment can help you get the aesthetic results you've been looking for at no additional cost.
At Cosmetic Laser Dermatology, our body contouring experts offer over 100 years of combined dermatology experience with more than 100,000 patients treated. We have the experience and expertise in the latest CoolSculpting technology to help you reach your aesthetic goals and achieve the optimal results that will get noticed.
Benefits of CoolSculpting in San Diego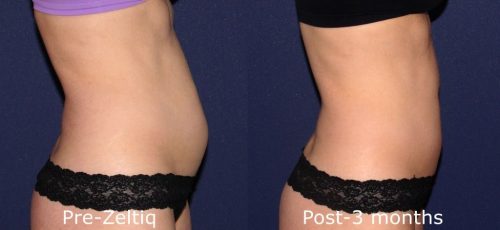 CoolSculpting's "freeze the fat" technique is effective for men and women for many areas of the body where you want to reduce fat. As the saying goes, "if you can squeeze it, we can freeze it!" Common treatment areas include:
Flanks
Love handles
Belly
Muffin top
Double chin
Under arms
Stubborn back fat
Above the knee
Outer and inner thighs
Male breasts (gynecomastia)
Underneath the buttocks
100% Non-Surgical Body Contouring
One major benefit of CoolSculpting Elite is that your results will develop gradually and look completely natural. No one has to know you had a body contouring procedure unless you choose to tell them! Also, Allergan's Brilliant Distinctions members will receive points from this procedure.
Other benefits of this non-surgical body sculpting procedure include:
Non-invasive
Minimal to no downtime
Quick procedure (depending on the number of areas to be treated, you can schedule treatment over your lunch hour)
Safe and nearly painless
Noticeable results in as few as 3 weeks
Optimal results within 2-4 months
You can also choose to have CoolSculpting Elite combined with other procedures for a full-body rejuvenation – an innovative approach we call Cool³. Additional treatments might include:
CoolTone and EMSCULPT are revolutionary devices that stimulate muscle contractions to firm and tighten the muscles in the abdomen, buttocks, and thighs.
CoolSculpting allows you to experience effective fat reduction without surgery, anesthesia, or downtime. And because our body sculpting specialists perform the treatment themselves, you know you're getting the best treatment and results possible.
Other CoolSculpting Options in San Diego
DualSculpting
Cosmetic Laser Dermatology is one of the only practices in San Diego to offer DualSculpting! With DualSculpting, you can benefit from two CoolSculpting devices treating two areas at the same time.
DualSculpting allows fat to be frozen in half the time, making this innovative treatment even more convenient. It's ideal for busy patients who want more than one area of stubborn fat to be treated, yet who can't afford the time necessary for multiple sessions.
CoolAdvantage
The CoolSculpting CoolAdvantage applicator makes body sculpting treatments faster and easier than ever before. ZELTIQ's CoolAdvantage applicator allows the team at Cosmetic Laser Dermatology to provide body sculpting in about half an hour, half the time of a traditional CoolSculpting session.
The CoolAdvantage secret? It uses an even lower temperature than traditional CoolSculpting, resulting in faster, yet still effective, body sculpting treatments. In addition, the enhanced cup design can provide increased comfort during the procedure.
CoolAdvantage's enhanced cup design is equipped with three interchangeable contours. These contours optimize your body sculpting by focusing on unique areas of body fat:
CoolFit Advantage uniquely fits fat on the inner thigh
CoolCore Advantage aligns with the contours of the abdomen
CoolCurve+ Advantage fits the flanks
CoolMini
CoolMini is a special applicator from CoolSculpting that targets hard-to-reach areas, including under the chin, armpits, and knees. Not only are treatments completely noninvasive, they may also result in a 20-30% decrease in after after a single session.
At Cosmetic Laser Dermatology, non-invasive fat reduction treatment has never been easier.
Cost of CoolSculpting Elite
Financing options for CoolSculpting Elite are available with low monthly payments of $333 for 12 months with 0%. *Must be approved by the financing company.
Schedule Your CoolSculpting Elite Procedure With A Dermatologist At Our San Diego Medical Spa Today
Our doctors are currently accepting new patients and will be happy to meet with you to discuss whether CoolSculpting Elite is the right body contouring treatment for you.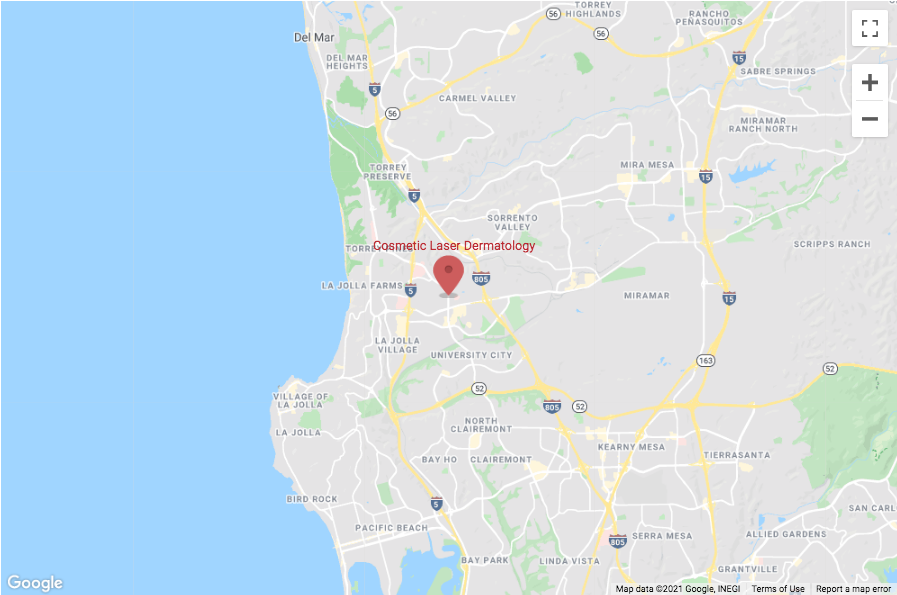 What to Expect
Our knowledgeable, compassionate physicians and Physician Assistant, Leysin, listen to your concerns and aesthetic goals from the moment you meet them.
Once you and your doctor agree on the area or areas to be treated, the CoolSculpting Elite procedure is straightforward and easy.
For example, if your goal is to reduce love handles, our body sculpting specialists will position the system on your side, and then draw the fat up between two cooling panels. You may feel a firm tug and pull, which indicates the tissue is drawn into the machine to ensure it is frozen most efficiently and you'll soon see the results you desire. Our ability to perform Quad Sculpting allows us to address four treatment areas at one time, giving you the most efficient, effective contouring treatment available.
During the first few minutes, you'll feel a sensation of intense cold. This is the fat being frozen, which soon dissipates. However, since you'll be seated or lying down, you'll be comfortable. You can choose to read, listen to music, work on your laptop or tablet, or even take a nap!
Treatment Guidelines
During your procedure:
You will either sit or lie down during your procedure.
Vacuum pressure draws tissue into the applicator cup causing sensations of intense
pulling, tugging and/or pinching.
These sensations will be followed by a sensation of intense cold.
As the cold is applied, the area becomes numb (typically within 5-10 minutes) causing sensations of tingling, stinging, aching and/or cramping.
These sensations typically subside within a few minutes after starting the procedure.
You will be able to use your phone, laptop, tablet etc. during the procedure and there a TV is also available.
After your procedure:
The following symptoms are common and may persist up to several weeks after
your procedure. Symptom intensity varies from patient to patient but side effects are expected to subside over time with no lasting complications. Side effects of CoolSculpting Elite include:
Temporary firmness or stiffness
Redness, bruising, swelling, and numbness
Temporary blanching (whitening of the skin)
Tenderness, cramping or muscle spasms, and aching
Itching, skin sensitivity, tingling, stinging, and numbness
Moderate to severe discomfort
All of these symptoms are temporary and are expected to subside naturally over
time. However, if your symptoms worsen over time, please contact our office.
Recovery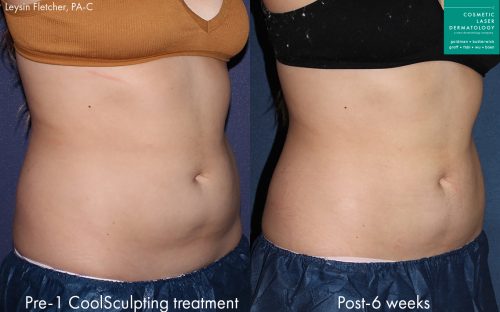 The following symptoms are common after your CoolSculpting Elite procedure and may persist for 1-2 weeks. They are temporary, typically mild, and might include:
Firmness or stiffness
Redness and itching
Bruising and swelling
Tingling or stinging sensations
Numbness
Whitening of the skin
Tenderness
Cramping or muscle spasms
Results
In the months following your body contouring procedure, your body will naturally flush out the dead fat cells. You will see the treatment area become more contoured as the cells are eliminated.
Clinical studies have shown a reduction of up to 25%, giving you a slimmer appearance over time. Some patients opt for a second CoolSculpting Elite treatment to achieve even more dramatic results.
An important reminder: CoolSculpting Elite should not be your main method of fat loss. It is intended to be a supplement to your normal routine. If you are significantly overweight, CoolSculpting may not deliver the results you want.
CoolSculpting Elite vs Liposuction
The most noticeable difference between CoolSculpting Elite and Liposuction is that CoolSculpting is a 100% non-surgical procedure. CoolSculpting is designed for people who are already relatively content with the shape of their body and simply want to eliminate the last bits of stubborn fat.
While CoolSculpting is a non-surgical procedure that has little to no downtime, Liposuction is a surgical procedure that is usually accompanied with bruising and soreness for a short period of time after the procedure. However, liposuction is designed for the removal of larger and more significant fat deposits in order to more dramatically reshape the body. Additionally, liposuction is usually performed on the arms, legs, or neck.
Photos
Videos
FAQs
Q: Does CoolSculpting both contour and tighten skin? I'm interested in CoolSculpting for back fat (bra bulge).
A:
CoolSculpting is very effective for bra bulge; there is no loose skin after treatment. Treatment typically reduces the treated area 20-30%, enough that your skin is tighter and firmer, and you have a more contoured look.
Q: How soon can I return to normal activities after the procedure?
A:
Since Coolsculpting is a completely non-invasive procedure, you can immediately return to your normal schedule. You may experience redness, minor bruising, tingling, and/or numbness in the treated area(s), but it should only be temporary and not prevent you from doing what you want. Post-treatment discomfort can be managed effectively with over-the-counter pain medications.
Q: When will I see results?
A:
You can start to see results in as few as 3 weeks after your CoolSculpting procedure. Between months 3-4, you'll see and feel the most dramatic results as the body continues flushing the fat cells.
Q: How many sessions will I need?
A:
The number of required treatment sessions at our San Diego office depends on your aesthetics goals and whether or not you choose to undergo the DualSculpting procedure. Typically, 1-2 treatment sessions are enough, but you'll know for sure once you consult with one of our specialists.
Q: How long will my results last?
A:
Because the targeted fat is destroyed and flushed from your body, CoolSculpting results can last indefinitely, provided that you eat healthy and exercise regularly.
Q: Does CoolSculpting Hurt?
A:
CoolSculpting is usually associated with minimal discomfort during the procedure, and very rarely do patients mention excessive pain. Before starting, the CoolSculpting specialist will apply a layer of a clear pad between the target area and the device. This will minimize the cold sensation while still being highly effective. During the procedure, the patient will feel some mild sensations of suction, tugging, pulling, or pinching, along with a cooling sensation. However, these sensations usually subside as the treatment goes on.
Other Options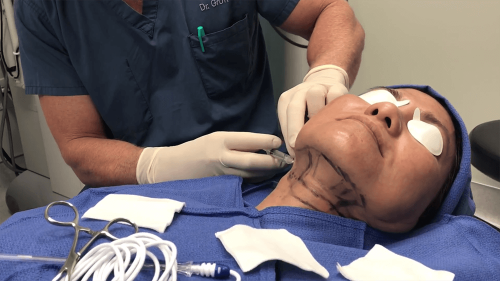 Promotions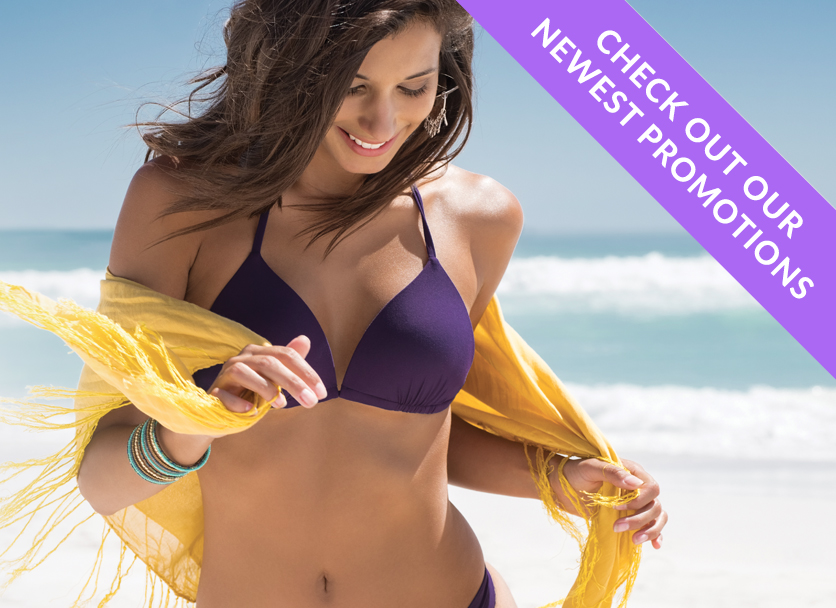 For more information about the monthly specials offered at Cosmetic Laser Dermatology San Diego, visit our Promotions page.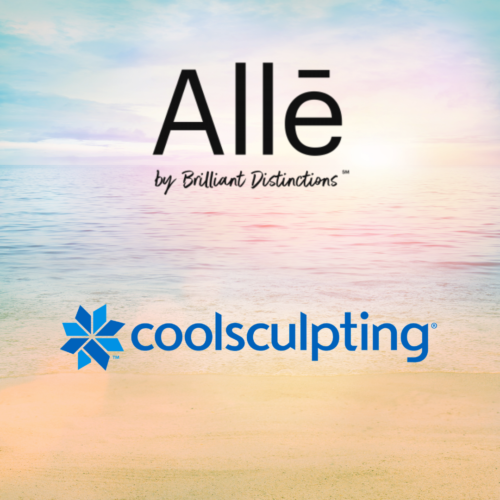 Earn rewards on your Coolsculpting treatment and apply your earned points to your next visit to save big. Visit our Rewards Program page for more information.