Overview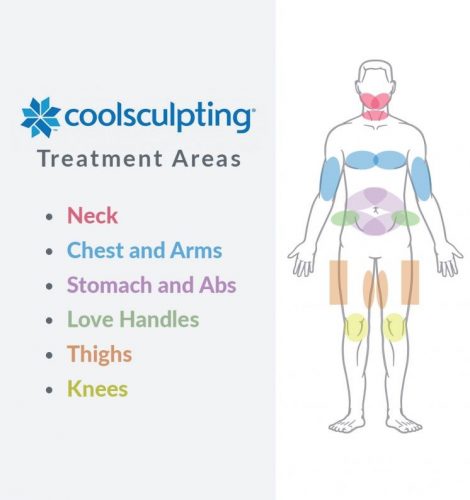 This revolutionary treatment is not only one of the most in-demand body contouring procedures at Cosmetic Laser Dermatology in San Diego, but its popularity has swept across the globe! More and more men are turning to CoolSculpting to achieve their dream physiques.
What Is CoolSculpting?
Popsicles may not be a popular snack choice for those wanting to tone up but believe it or not, this frozen treat led to the development of CoolSculpting. Doctors who were familiar with the phenomenon called "popsicle panniculitis" which had to do with fat loss on the cheeks that occurs while sucking on a popsicle, conducted a series of experiments and discovered that fat was much more sensitive to cold than other body tissues. And after determining the precise temperature that would maximize fat destruction, the concept of "cryolipolysis" was created and became the innovative concept behind CoolSculpting.
CoolSculpting by ZELTIQ is a safe and effective non-surgical body contouring treatment for fat reduction. It uses precisely controlled cooling (cryolipolysis) to freeze away stubborn fat. During a CoolSculpting procedure, fat cells in the targeted area are frozen and destroyed without injuring the skin or harming surrounding tissue. These dead fat cells will be naturally broken down and safely flushed out of your body over several weeks, leaving you with firmer skin and new contours within 2-4 months.
Why Choose Cosmetic Laser Dermatology?
At Cosmetic Laser Dermatology, our body contouring experts specialize in CoolSculpting, and we offer the latest in this technology: CoolSculpting Elite. The latest addition to the CoolSculpting family provides a bevy of benefits to our patients. The revolutionary, C-shaped cups are a better fit for the natural curves of the body, allowing for greater comfort and fat reduction. The dual applicators allow us to treat 4 treatment areas at one time, to give you the fastest treatment and results. CoolSculpting Elite is brand new and Cosmetic Laser Dermatology is the only practice in Southern California to offer this option at this time.
Because our board-certified dermatologists perform the procedure themselves, you know you'll be getting the best body sculpting treatment possible. Not only do our experts have more experience in body contouring than other practices but our Physician Assistant, Leysin is 1 of 2 Masters CoolSculpting Elite Specialists in San Diego. Additionally, we are one of the first practices in San Diego to offer the latest CoolSculpting Elite System which can hold up to two applicators, which means up to four areas can be treated at the same time. The CoolSculpting Elite System has been enhanced to be able to draw more tissue into the applicator, leading to better results! Learn more about the latest CoolSculpting Elite System in this video.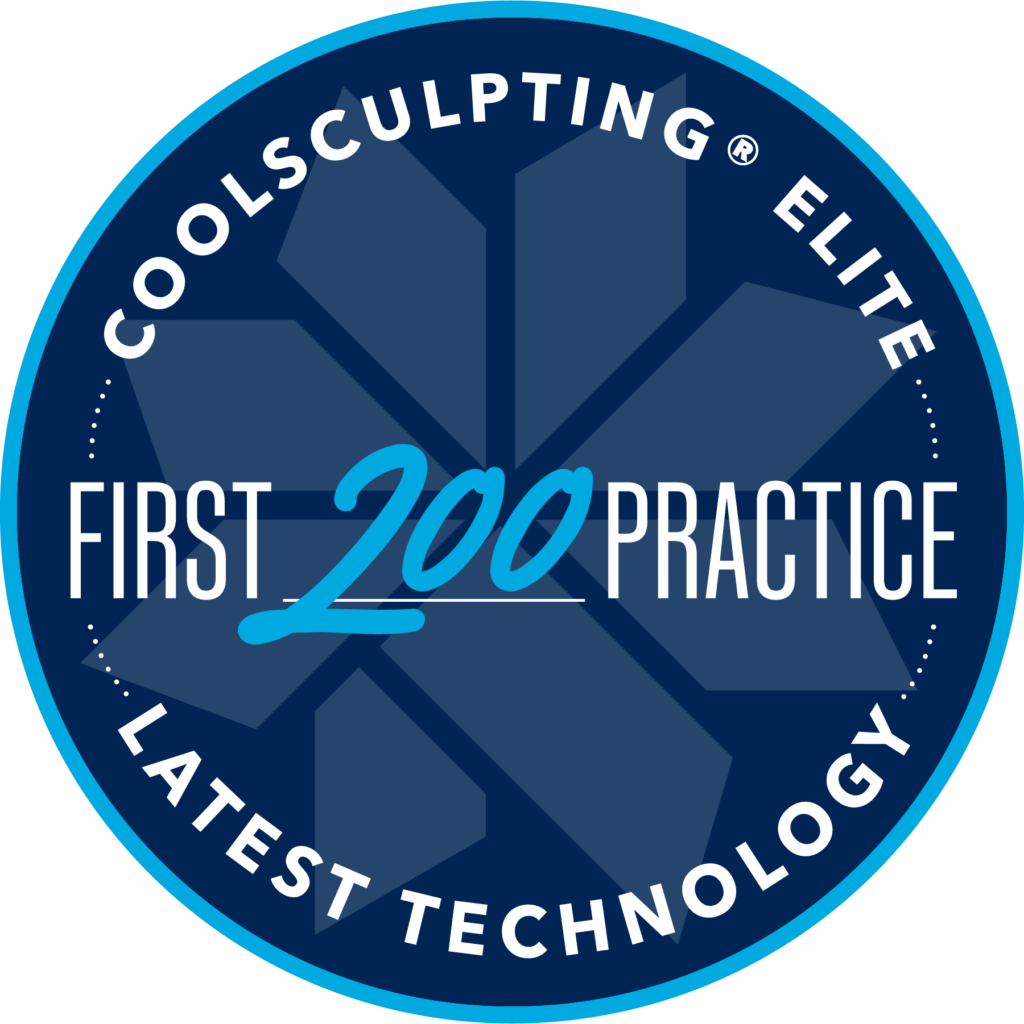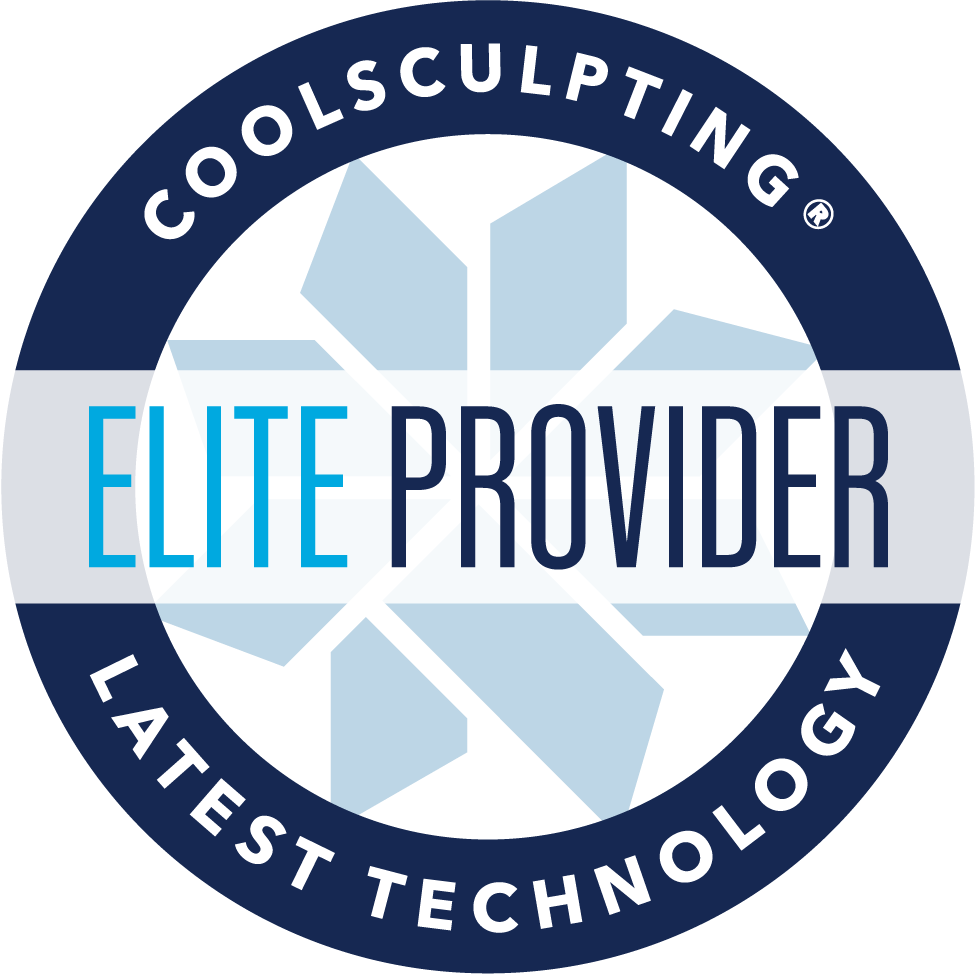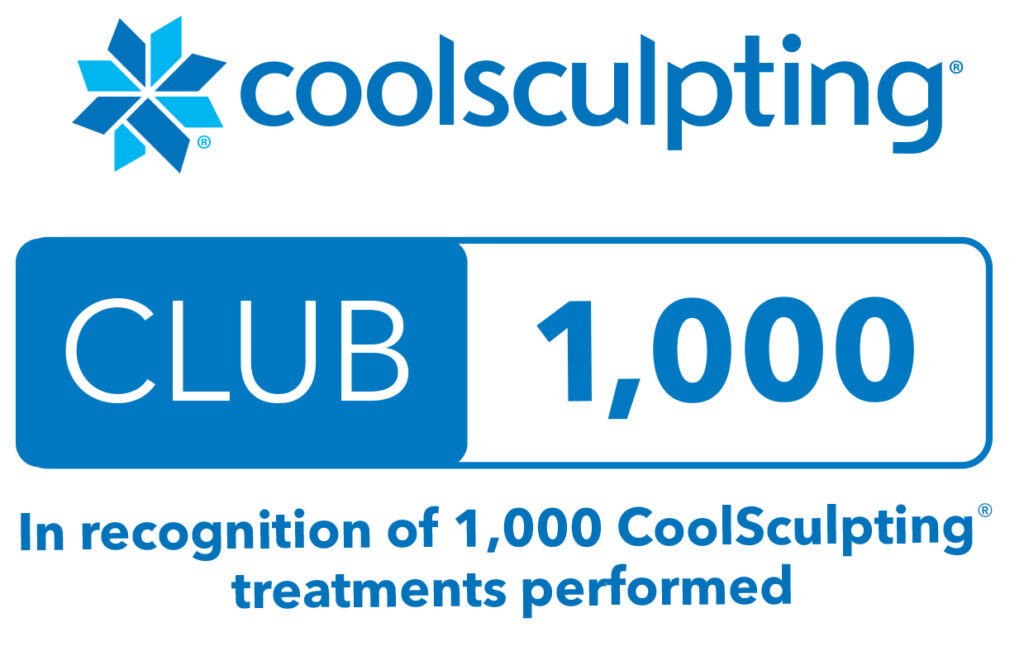 Coolsculpting Treatment Areas
Men by nature are susceptible to accumulating fat in certain areas that can be resistant to diet and exercise. Essentially, if you can squeeze, CoolSculpting Eli can freeze it, making it perfect to treat these hard-to-reduce areas:
Abdomen

Love handles

Back and waist

Arms

Outer and inner thighs

Male breasts

Beneath the chin

Above the knee
Benefits Of CoolSculpting
CoolSculpting Elite offers you a safe and effective solution to fat reduction, eliminating the need for surgery, anesthesia, or downtime. More importantly, the results will look natural even if you're only aiming to remove a few areas of fat. These are the top reasons why men are choosing CoolSculpting Elite:
Non-invasive

Minimal to no downtime

Quick procedure (depending on the number of areas to be treated, the procedure can be done during your lunch break)

Safe and almost painless

Noticeable results in as few as 3 weeks

Optimal results within 2-4 months
At Cosmetic Laser Dermatology, we also perform DualSculpting, a treatment that uses two machines to treat two areas at once, allowing us to complete your treatment twice as fast. Every procedure is also combined with Acoustic Wave Therapy which helps optimize results. Acoustic wave therapy has clinically shown to nearly double the amount of fat reduction following a CoolSculpting treatment. 
You can also achieve a full-body rejuvenation by easily combining CoolSculpting Elite with our other treatments such as:
Skin tightening and muscle toning procedures (e.g.,

CoolTone

– the latest innovation in body contouring by the makers of CoolSculpting. It focuses on electromagnetic muscle stimulation to tone, firm, and strengthen the muscles of the abdomen, thighs, and buttocks)

Other face, neck, and body sculpting options such as

Liposculpture
What to Expect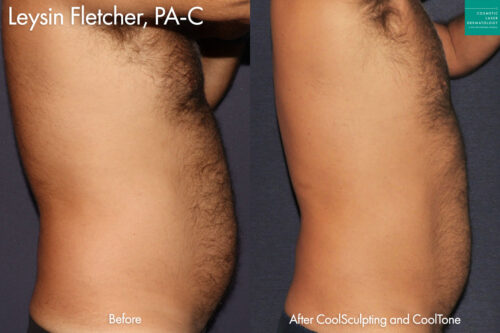 During the first few minutes of the procedure, you'll feel a slight sucking sensation while the machine's applicator adheres to your body. You may also experience sensations of tugging, pulling, mild pinching, tingling, and intense cold at the treatment site but these will subside as the area becomes numb. 
You'll either be seated or lying down, which means you can comfortably read, listen to music, work on your laptop, or even take a nap while you undergo CoolSculpting Elite. Depending on the area, treatment can be done in as little as 35 minutes.
Read our pre/post-treatment guidelines for CoolSculpting.
What to Expect After CoolSculpting
In the months following your treatment, your body will gradually flush out the dead fat cells. There are common side effects but are typically mild and temporary, persisting for 1-2 weeks. Examples include firmness or stiffness, itching and redness, bruising and swelling, stinging sensations, numbness, whitening of the skin, tenderness, and mild cramping or muscle spasms.
Keep in mind, CoolSculpting should not be considered a form of weight loss. It is intended to be a supplement to an already active and healthy lifestyle.
Treatment Guidelines
During your procedure:
You will either sit or lie down during your procedure.
Vacuum pressure draws tissue into the applicator cup causing sensations of intense
pulling, tugging and/or pinching.
These sensations will be followed by a sensation of intense cold.
As the cold is applied, the area becomes numb (typically within 5-10 minutes) causing sensations of tingling, stinging, aching and/or cramping.
These sensations typically subside within a few minutes after starting the procedure.
You will be able to use your phone, laptop, tablet etc. during the procedure and there a TV is also available.
After your procedure:
The following symptoms are common and may persist up to several weeks after
your procedure. Symptom intensity varies from patient to patient but side effects are expected to subside over time with no lasting complications. Side effects include:
Temporary firmness or stiffness
Redness, bruising, swelling, and numbness
Temporary blanching (whitening of the skin)
Tenderness, cramping or muscle spasms, and aching
Itching, skin sensitivity, tingling, stinging, and numbness
Moderate to severe discomfort
All of these symptoms are temporary and are expected to subside naturally over
time. However, if your symptoms worsen over time, please contact our office at
(858)657-1002.
Photos
Videos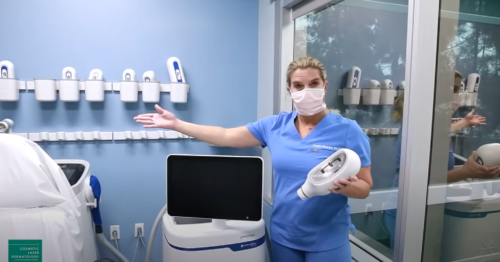 Get Better and Faster Results with the CoolSculpting Elite System at Cosmetic Laser Dermatology
FAQs
Q: Can I Return To Normal Activities After The Procedure?
A:
Yes! CoolSculpting is a completely non-invasive procedure. You can immediately return to your normal schedule. You may experience redness, minor bruising, tingling, swelling, or numbness in the treated area(s), but these are just temporary and will resolve in 2-4 weeks. Most patients return to work after their procedure and patients that lead a healthy lifestyle that includes exercise prior to CoolSculpting treatment can go directly back to the same exercise regimen afterward.
Q: When Will I See Results?
A:
You'll start to see results in as quickly as 3 weeks post-treatment. You'll see and feel the most dramatic results between m
Q: How Many Treatments Do I Need?
A:
The number of treatment sessions will depend on your goals. Typically, 1-2 sessions are enough but your practitioner will work with you to determine the exact number of treatments needed to reach your desired goal.
Q: How Long Will My Results Last?
A:
CoolSculpting causes fat cells to be destroyed and flushed from your body. As long as you maintain a healthy and active lifestyle, results are permanent.
Q: Will The Treatments Differ For Men and Women?
A:
Men and women have different structures and distributions of fat cells. Stored fat in men are firmer and more fibrous, making it more difficult to lose through the traditional weight loss formula of a healthy diet combined with regular exercise. Men usually store fat in their mid-section or love handles, while women typically store more fat in the lower abdomen, hips, and thighs. Despite these differences, most of these body regions can be treated with CoolSculpting. The number of sessions recommended for men, however, is usually different from women. The total number of sessions will of course, be tailored to the patient and will depend on how much fat cells are needed to be removed from a particular body region. For instance, the mid-section which tends to store more fibrous fat in men will usually need more than one session, while the abdomen may already show significant results after one treatment.
Other Options
Cosmetic Laser Dermatology in San Diego offers a range of minimally invasive treatments to help men remove fat and sculpt the abdomen, pectorals, neck and more. These treatments can also be used in combination with Coolsculpting to achieve the best results.
From Allergan, Cooltone is  FDA-cleared to tone, firm, and strengthen the muscles of the abdomen, buttocks, and thighs. Electromagnetic muscle stimulation is used to target muscle layers, inducing involuntary muscle contractions which help strengthen and tone the abdomen, buttocks, and thighs.
A small cannula is placed under the skin to access unwanted fat and deliver radiofrequency energy, heating the fat tissue and causing the fat cells to melt. 
A thin cannula is used to access the unwanted fat layer through very small incisions and the fat is suctioned out of the body. The doctor then shapes the body to give the patient their desired aesthetic.
The deep heating and integrated cooling of this treatment helps stimulate collagen production, resulting in tighter and smoother skin with improved tone and texture.
Focused ultrasound safely and gently targets the deep layers of tissue traditionally treated in surgical facelifts. It boosts collagen production and helps tighten facial and neck skin.
An injectable treatment that destroys fat cells under the chin, giving the face a younger and thinner appearance.
Promotions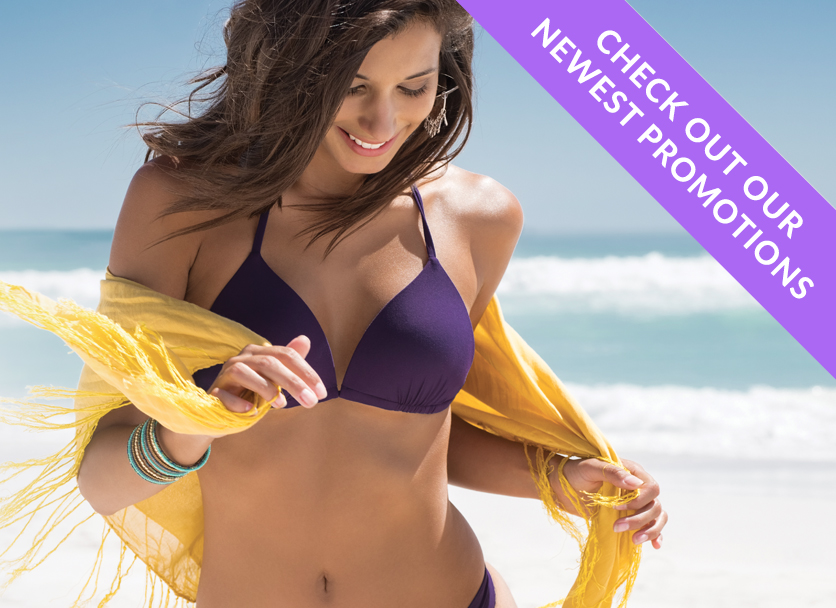 For more information about the monthly specials offered at Cosmetic Laser Dermatology San Diego, visit our Promotions page.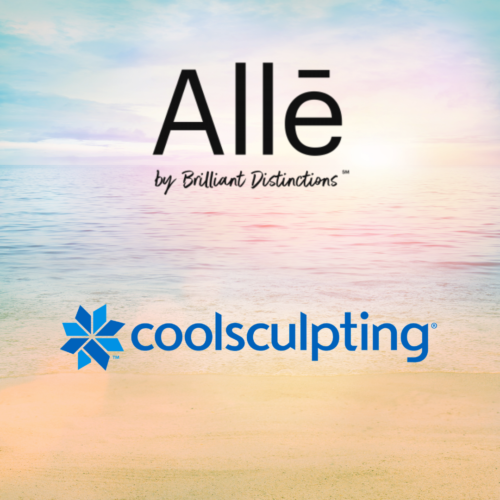 Earn rewards on your Coolsculpting treatment and apply your earned points to your next visit to save big. Visit our Rewards Program page for more information.