CoolTone Overview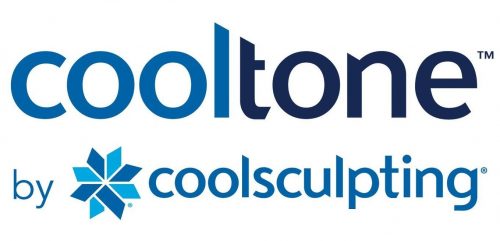 Experience you can trust!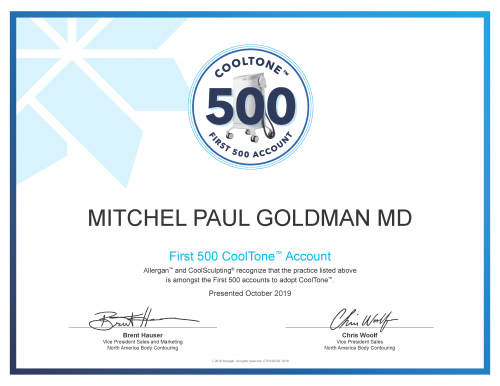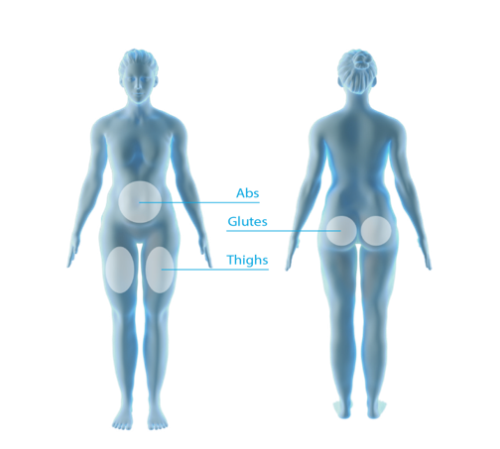 Even with the most rigorous fitness regimen, it is common to hit a roadblock and feel like nothing is working anymore. We all have trouble areas we fixate on –abdomen, thighs, or buttocks –that seem to have become resistant to toning.  So, what if there's a sweat-free way to tone and firm these areas so you can finally break that plateau and take your muscle strengthening to the next level? 
This is where Cosmetic Laser Dermatology comes in. As experts in body sculpting in San Diego, we are always on the lookout for the latest advancements in contouring. Allow us to introduce you to the latest innovation in body sculpting –newly FDA-approved CoolTone by the makers of Coolsculpting. Sounds too good to be true? This game-changing treatment has the science to back it up.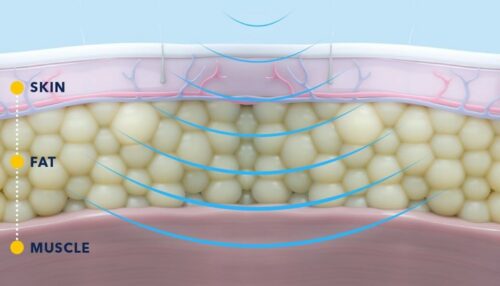 What Is CoolTone?
CoolTone is the newest addition to the Allergan portfolio. If CoolSculpting is the clinically proven treatment that non-surgically reduces unwanted fat using a patented cooling technology, CoolTone focuses on electromagnetic muscle stimulation. This latest innovation has recently been FDA-cleared to tone, firm, and strengthen the muscles of the abdomen, buttocks, and thighs. This technology, however, is intended as a supplement to healthy and active lifestyles, and not as a substitute for clean eating and regular exercise. 
The Cooltone can be used to improve:
Abdomen

Thighs

Buttocks

(Beneficial effects on other areas are presently under investigation)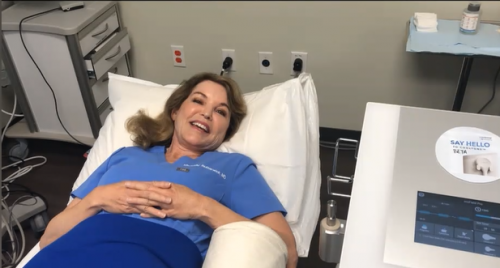 The experts at Cosmetic Laser Dermatology also combine CoolTone with other body contouring treatments, an innovative approach we call Cool³. We take results to the next level by performing CoolSculpting, CoolTone, and Zimmer Z Wave in a single session. Other treatment options might include liposculpture and nonsurgical skin tightening using the ThermiTight device.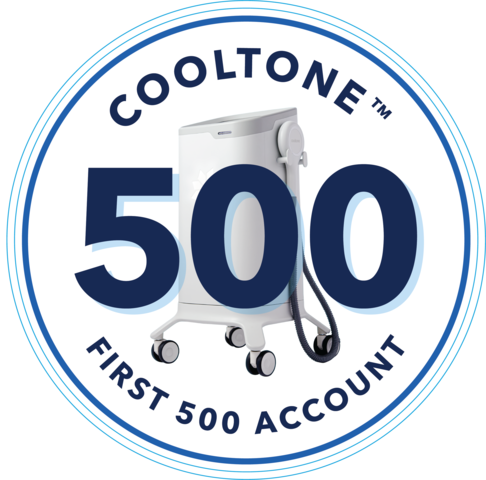 What to Expect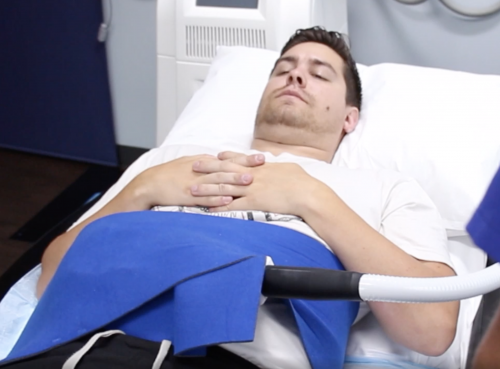 CoolTone utilizes magnetic muscle stimulation (MMS technology) to penetrate through the skin and fat targeting your muscle layers to induce involuntary muscle contractions. Your body responds to these contractions by strengthening your muscle fibers, thus giving a boost to muscle conditioning. The CoolTone device is indicated for the strengthening of the abdominal muscles, improvement of abdominal tone, and developing a firmer, more sculpted abdomen. It can also be used to strengthen, tone, and firm buttocks and thighs. And compared to its leading competitor, CoolTone has 50 percent more magnetic intensity (1.35 T versus 0.9 T) at the point of contact.
Photos
Videos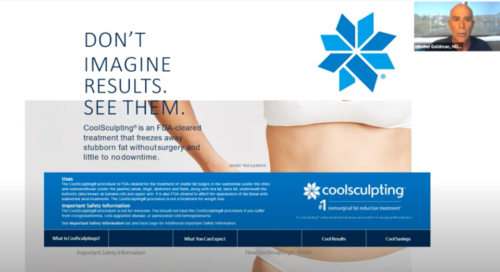 Body Contouring Experts Breakdown the Most Effective Body Sculpting Procedure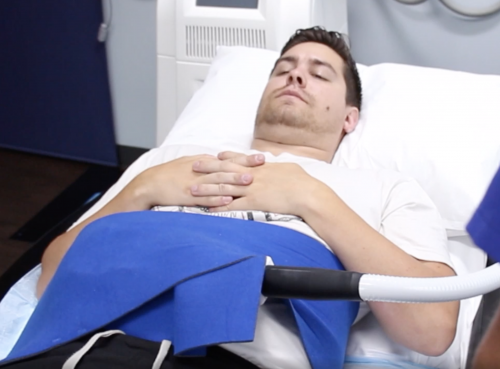 CoolTone Body Sculpting Procedure Demonstration by Leysin Fletcher, PA-C
FAQs
Q: Am I A Good Candidate For CoolTone?
A: If you are health-conscious and you regularly workout, but are looking for more muscle definition that your Pilates, spinning classes, or your favorite form of exercise just aren't delivering, you can be a good candidate for CoolTone.
Q: What is the Difference Between CoolTone and Coolsculpting?
A: Whereas Coolsculpting freezes and destroys fat, CoolTone strengthens and tones muscles. It does this via magnetic muscle stimulation (MMS), which basically shoots electromagnetic energy into your muscles to cause involuntary contractions.
Q: Who Should Not Undergo CoolTone Treatments?
A: Those with implants or devices like: Pacemakers Implanted defibrillators Cochlear implants Surgically implanted metal rods within 12 inches of the targeted muscles Also, those with Graves' disease, seizure disorders, and active bleeding disorders are not candidates for CoolTone. It is also not recommended for women who are close to their menstruation because CoolTone treatments may increase cramping.
Q: Are There Side Effects?
A: After treatment, you may experience temporary muscle spasm, muscular pain, joint or tendon pain, and skin redness similar to what is experienced with intense exercise.
Q: How Many Treatments Will I Need?
A: The number of treatments will depend on the area being treated and the individual patient. In general, patients should undergo four treatments in two weeks to achieve a noticeable effect with continuing treatments every few months to maintain the effects.
Q: What is the Difference Between Cooltone & Emsculpt?
A: The Cooltone device is magnetic muscle stimulation technology penetrates into the muscle layers and induces involuntary muscle contractions. The body's response to these contractions is to strengthen its muscle fibers, resulting in improved muscle conditioning. All areas treated will be more defined and toned. Cooltone is using 50% more magnetic intensity than Emsculpt because we have a 220 outlet and theirs is 110. Cooltone also delivers a longer pulse as well.
Promotions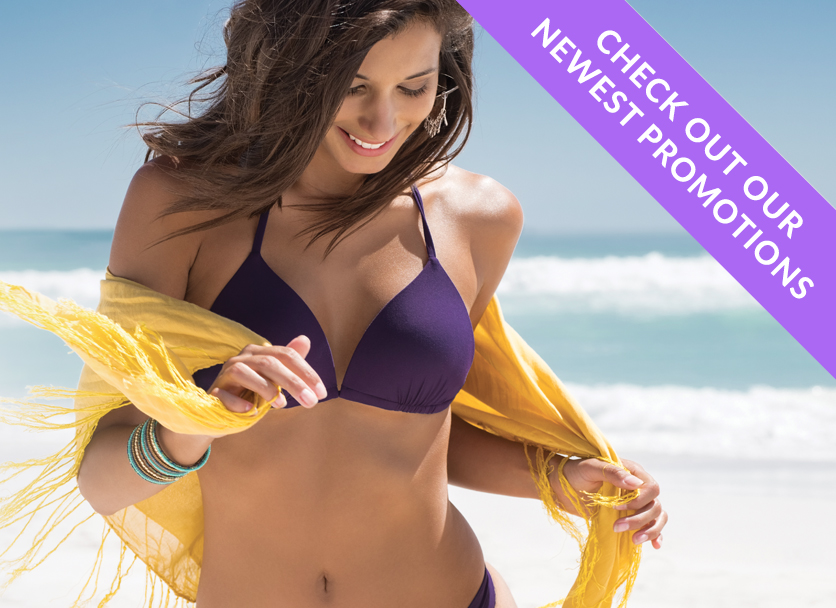 For more information about the monthly specials offered at Cosmetic Laser Dermatology San Diego, visit our Promotions page.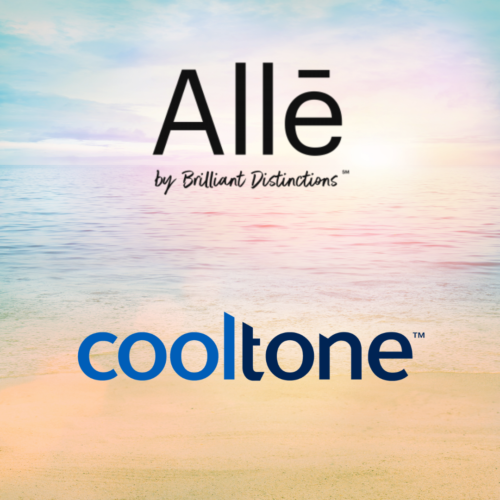 Earn rewards on your Cooltone treatment and apply your earned points to your next visit to save big. Visit our Rewards Program page for more information. 
Alternative Options
Non-invasive body sculpting treatments are a great option for busy men and women who want to reduce their stubborn fat without undergoing surgery and a long recovery period. Here are minimally invasive body contouring procedures offered at Cosmetic Laser Dermatology in San Diego:
CoolSculpting
This treatment is not only one of the most popular body contouring procedures at Cosmetic Laser Dermatology, but also in the entire country. CoolSculpting is a non-surgical body sculpting treatment that uses cryolipolysis to great effect. Specifically, fat cells in the targeted area are frozen and destroyed without harming surrounding tissue or injuring the skin. Your body's natural mechanisms will then gradually and safely flush out the destroyed cells, leaving you with firmer skin and a more contoured shape.
Vanquish
Vanquish is a unique fat reduction system that works by effectively heating and killing stubborn fat cells in the waist and stomach area. It uses radio frequency to heat the fat cells to 120 degrees, destroying them without harming the skin or adjacent tissue. This non-invasive procedure is not painful and patients only feel a warm sensation on the treatment area.
Thermi System
The minimally-invasive Thermi System makes use of a small cannula that is placed under the skin, reaching the layer of unwanted fat cells and delivering radiofrequency energy to heat the fat tissue. This causes the fat cells to melt and naturally be disposed by the body which over time, will reveal new contours.