PicoSure Laser Overview

PicoSure's advanced technology is a breakthrough for those seeking a way to remove stubborn tattoos or to reduce the signs of aging without having to deal with the pain, downtime, and risks of traditional laser treatments. Using a unique energy delivery that does not heat or damage the skin, PicoSure gently disrupts pigment responsible for skin discoloration, then creates pressure waves in the skin's dermal layers, signaling the cells to start repairing the skin naturally. 
The team of world-renowned dermatologists at Cosmetic Laser Dermatology in San Diego are proud to be the home of the FIRST PicoSure laser in Southern California. In addition to PicoWay, we are also pleased to offer you the PiQo4 and PicoWay lasers and their innovative ways to treat a wide variety of your complexion concerns.
PicoSure can safely and effectively treat:
Benign pigmented lesions

Stretchmarks

Tattoos

(all ink colors)
Schedule a PicoSure Laser Treatment at our Medical Spa in San Diego
Would you like to discover how PicoSure can reveal clear, radiant, and youthful-looking skin? We'll gladly answer your questions about how PicoSure and Cosmetic Laser Surgery's other laser treatments can benefit you. Schedule a consultation in our San Diego office by calling (858) 943-2113 today. 
What to Expect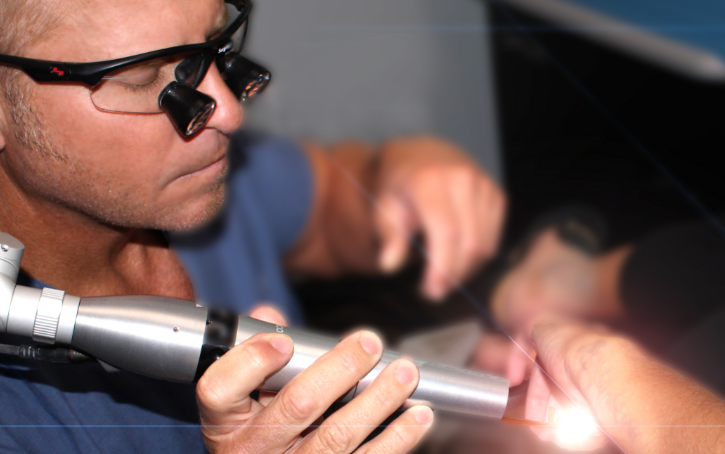 Though most lasers work by delivering quick pulses of light energy into a targeted area of the skin, the PicoSure system pulses at an astonishing rate 100 times shorter than nanosecond technology. This allows for an unparalleled photochemical impact without harming surrounding skin, resulting in fewer treatments and a faster rate of skin clearance. And since its mechanism is photo-mechanical rather than photo-thermal, the epidermis is not disrupted, ensuring more comfort and reduced skin redness. PicoSure can also be used on virtually all skin colors. To learn more about Picoway, visit ncbi.nlm.nih.gov
Picosure for Skin Rejuvenation
In addition to being an efficient multicolor removal system, PicoSure is also one of the best devices for skin rejuvenation. While damaged skin cells are broken down, the body harnesses its own healing process and forms new collagen and elastin, which both contribute to the skin's firm and youthful appearance.  In a study performed by Dr. Wu, patients receiving Picosure treatment to the chest reported significant improvements in discoloration, skin texture, fine lines, and wrinkles after just 3 treatments (Lasers Surg Med. 2016 Feb;48(2):188-92).
Picosure Skin Rejuvenation Treatment Locations
Specifically, PicoSure offers these skin rejuvenating benefits:
Radiant, blemish-free skin

Smoother skin with more even skin tone

Smaller pores

Plumper skin

Minimized lines, wrinkles, scars, and stretchmarks
Treatment Guidelines
During your procedure:
Your eyes will be protected.
You will feel a brief sensation of heat (similar to grease "splattering" or rubber band "snapping"
against your skin).
Each brown spot will be targeted by the laser until the entire spot has been completely covered.
Cold air may be applied directly to the skin's surface as it is being treated to help decrease the sensation of
heat.
After your procedure:
The sensation of heat/intense sunburn (will subside throughout the day). It is OK to take Tylenol or
Ibuprofen.
You may notice a "white frosting" appearance over the treated area. This will subside shortly after the
procedure and then may look bruised or purple.
Redness and mild swelling may occur in the treated area.
Apply sunscreen with Zinc Oxide and/or Titanium Dioxide daily. Protect the treated area from the
sun both indoors & outdoors (hat, sunglasses, sunscreen).
You can apply ice (20 min. on and 20 min. off) the day of the procedure and the following day to help
reduce the sensation of heat and to help minimize swelling.
Swelling typically peaks at 12-24 hours. If your treatment is being performed on your face,
sleeping with your head slightly elevated at night for the first 2-3 nights will help minimize it.
Swelling may vary from patient to patient. Some patients may not experience swelling and others
may experience marked swelling.
NO RUBBING, PICKING OR WIPING THE TREATMENT AREA.
It is OK to shower the day of the procedure.
Gentle cleansing is fine.
Treated areas will darken & look worse while healing.
Crusting/scabbing may occur (allow to come off naturally, do not try to remove).
Apply ointment until crusting/scabbing resolves (typically 5-10 days).
You can wear make-up (unless instructed not to by your physician) as long as you are not rubbing,
picking, or wiping off the skin surface when applying or removing it.
It is important that you schedule follow-up appointments as instructed by your physician.
It is always a possibility that you may not get the desired result after one treatment. Additional
treatments may be necessary to achieve optimal desired results.
Follow any additional specific post-treatment instructions from your physician.
Follow up with your physician in ______ days/weeks, or as needed.
Please contact our office if you have any questions or concerns at (858)657-1002
Photos
Videos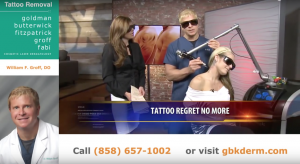 PicoSure Tattoo Removal with Dr. Groff (5:03)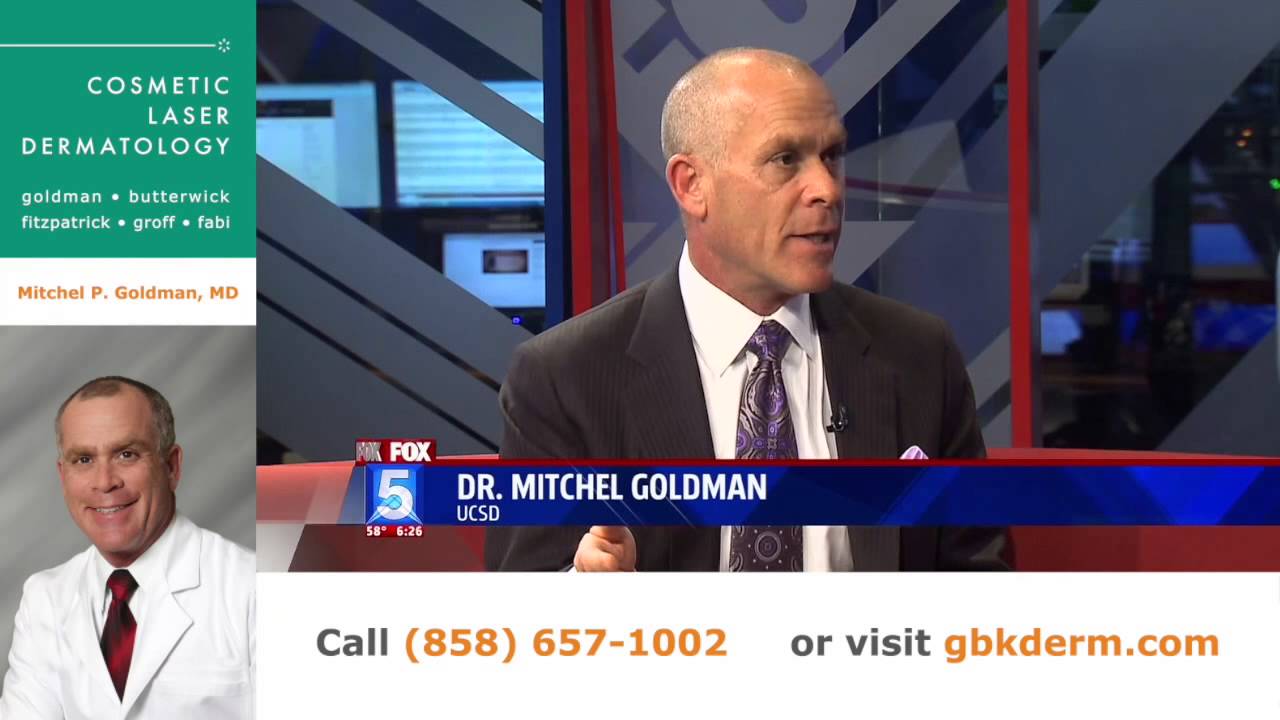 Dr. Goldman Discusses PicoSure Tattoo Removal (3:39)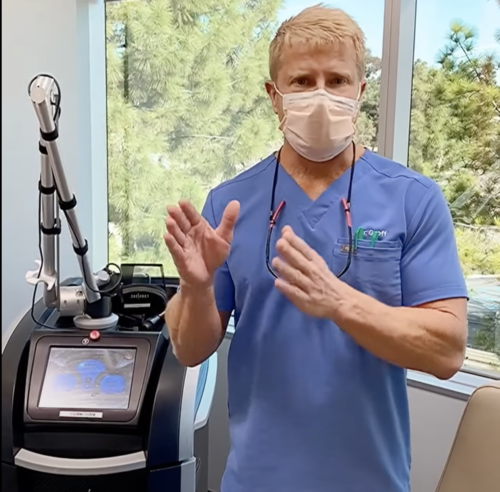 FAQs
Q: How does the laser work?
A:
This innovative laser treatment works to target specific areas of the skin to remove tattoos or other pigment problems. Because it uses a shorter pulse duration than other systems, treatment can be performed much more efficiently and results in very optimal outcomes for patients.
Q: How many treatment sessions are needed?
A:
The number of treatments will vary depending on your skin condition and how well your skin responds to them. For tattoo removal, the location, size, and density of color will significantly impact how fast clearance can be achieved. But on average, 3-10 sessions will be needed. For skin revitalization, 2-5 treatments are common.
Our San Diego dermatologists will be able to provide you with a personalized plan for the best results.
Q: Who should perform cosmetic laser treatments?
A:
It's always important to make sure that you visit a board certified dermatologist for all laser skin treatments. A board certified dermatologist has the greatest understanding and knowledge in the performance of laser surgeries and understands how to bring the best results to patients. This also lowers the patient's risk of receiving any permanent damage.
Q: Am I a good candidate to undergo PicoSure?
A:
You might be an excellent candidate to undergo treatment with picosecond laser technology in San Diego if you wish to remove a tattoo located anywhere on your body, or if you are experiencing benign pigmented lesions. To further determine your candidacy, please contact our office today to schedule an initial consultation with a board-certified dermatologist and cosmetic surgeon.
Q: Is the PicoSure laser FDA approved?
A:
Yes, it is FDA approved. In fact, the laser received clearance from the FDA in December of 2012. This means the treatment is not only safe, but effective for the right individuals.
Q: Can it treat post inflammatory pigmentation problems and melasma?
A:
We are presently doing a study at our practice to determine if picosecond laser technology will work for melasma. If one has type V or VI skin I would still be very cautious as this is a 755nm wavelength that can target pigment very effectively. Hopefully a picosecond 1064nm laser will allow us to treat types IV-VI more safely in the future without such a great risk of targeting their normal pigment.
Q: Does it have the ability to target red and yellow ink?
A:
In studies the PicoSure was great at removing most colors, even yellow. So although it is a 755nm wavelength and should really only target black, green and blue, the speed at which it delivers the energy is photo-acoustically breaking up the pigment. Nonetheless, in the initial trials red was not as effectively targeted. We have the device, and are always happy to do a free consultation to provide pricing.
Q: Is it good for the removal of black tattoos?
A:
The PicoSure laser in San Diego has shown to more effectively and rapidly treat this color tattoo than the conventional Q-switched lasers and in less treatment settings.
Q: How much does PicoSure cost?
A:
The cost of your laser tattoo removal treatment in San Diego will depend on a variety of factors including the size, color, and placement on the body. We offer free consultations with a board-certified dermatologist to determine the best treatment plan for you. Contact our office to schedule your appointment today.
Other Options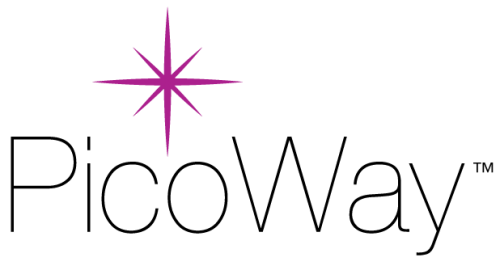 Aside from PicoSure, Cosmetic Laser Dermatology's pigmentation specialists can recommend other lasers for tattoo removal or skin rejuvenation. Examples include:
PicoWay – designed to remove multi-colored, recalcitrant tattoos, as well as benign pigmented lesions and total skin rejuvenation
PiQo4 – utilizes nano and pico laser pulses and 4 different wavelengths to treat unwanted pigmentation
Cosmetic Laser Dermatology in San Diego is also one of the first offices in the country to use fractional C02 to remove tattoos.
Fraxel® Re:pair – laser penetrates the dermis and resurfaces the uppermost layer of skin
Active/Deep FX – high-energy laser that targets unwanted spots and severe textural issues while stimulating collagen production
Promotions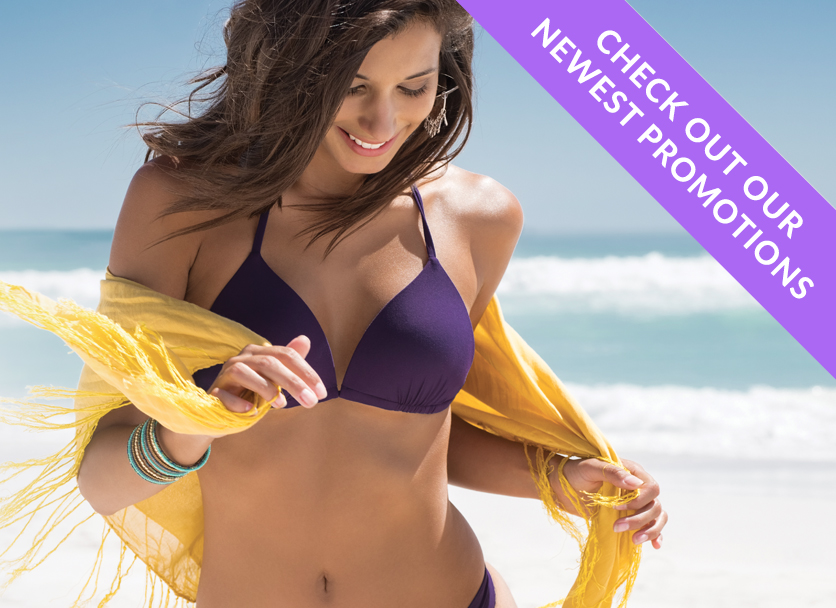 For more information about the monthly specials offered at Cosmetic Laser Dermatology, visit our Promotions page.