Skincare Trifecta Overview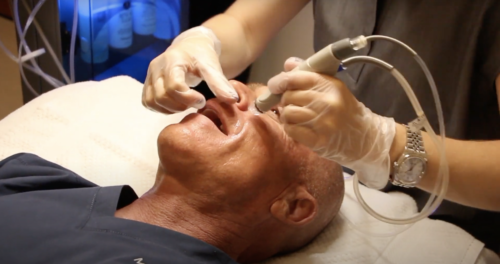 The Skincare Trifecta aesthetic treatment is a proprietary combination face and neck treatment created by Cosmetic Laser Dermatology's medical aesthetician, Farzaneh Momeni-Salami. With more than 30 years of experience in the aesthetics industry, Farzaneh uses the most innovative and effective treatments to produce superior results for her patients. The Skincare Trifecta packs a powerful punch to keep the skin healthy, radiant, and beautiful. 
Aesthetician treatments provide excellent options for improving your skin's condition and appearance with procedures that address the skin's needs on different levels. The combination approach that Farzaneh uses for her Skincare Trifecta includes all the basics of a comprehensive skincare regimen, including cleansing, exfoliation, extractions, and targeted treatments to restore the skin's youthful vitality.
The Aging Skin: What You Need to Know
The skin is the largest organ of the body, with three distinct layers:
Epidermis – Outer layer that acts as a barrier to protect the body from UV rays, chemicals, and pathogens

Dermis – Middle layer, which contains blood vessels, nerves, hair follicles, hyaluronic acid and oil glands to give the skin its natural plumpness, thickness, and elasticity

Hypodermis – Deeper subcutaneous layer that contains fat and connective tissue
The aging process significantly changes the epidermis and dermis, which in turn alters the outer appearance of the skin. In the epidermis, cells become thinner, flatter and more fragile. They do not hold moisture as well, leading to drier skin. Sebaceous gland activity slows down to further exacerbate skin dryness, and pigmentation increases, resulting in the appearance of brown spots.
In the dermis, the cells become disorganized due to UV damage, which also leads to dry, flaky skin and wrinkle formation. Skin begins to lose its luster, and exfoliation becomes more critical to remove the outer layers of skin cells because the skin becomes less efficient at shedding these cells without assistance. 
The Skincare Trifecta addresses all of these changes of aging skin, restoring a youthful glow to the skin and minimizing many aging symptoms to produce more even skin texture and tone.
Schedule Your Skincare Trifecta Consultation at Our Medical Spa Today
The Skincare Trifecta aesthetic treatment is an effective one-time treatment before an event or for regular use to maintain the skin's healthy radiance over the long term. To learn more about this procedure, or the other aesthetic treatments we offer, contact our medical spa today to schedule your consultation with Farzaneh. 
What to Expect
The Skincare Trifecta is a combination approach that includes three treatments in a single session:
When Farzaneh performs these procedures together, they provide comprehensive skin rejuvenation and a myriad of benefits. This is the perfect treatment to prepare for a big event or to undergo regularly to maintain optimal skin health and beauty.
Dermaplaning
Dermaplaning is a type of exfoliation that uses a small blade to eliminate surface debris and peach fuzz from the skin. When performed by a qualified medical aesthetician like Farzaneh, dermaplaning offers the following benefits:
Increases absorption of topical products
Primes the skin for a chemical peel
Creates a healthier, more radiant appearance
Farzeneh performs dermaplaning before many of her aesthetic treatments to ensure all the procedures you undergo at our San Diego medical spa are as effective as possible. The procedure is very comfortable and takes about 15 minutes to complete.
Chemical Peels
A chemical peel applies a solution to the skin to remove the outermost layer of dead, dry skin cells, allowing the next layer of skin to develop and replace the old layer. The result is tightened, radiant skin with reduced wrinkles. We offer two types of chemical peels: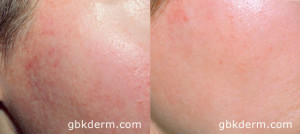 Superficial chemical peels – do not penetrate below the epidermis

Medium chemical peels – penetrate below the epidermis to the top layer of the dermis
The depth of penetration depends on the type and strength of the solution and the amount of time the solution interacts with the skin.
Chemical peels may address the following concerns: 
Age spots

Superficial lines and wrinkles

Uneven pigmentation

Rough skin
Farzaneh will choose the chemical peel that meets your concerns and goals best, as customization ensures the safest and most effective procedure.
HydraFacial MD
Farzaneh finishes off her Skincare Trifecta aesthetic treatment in San Diego with the popular HydraFacial MD, a treatment touted by many celebrities due to its ability to rejuvenate the complexion and minimize early signs of aging. The HydraFacial MD is a four-step treatment that may accomplish the following: 
Reduces fine lines and wrinkles

Improves elasticity and firmness

Improves skin tone evenness and vibrancy

Improves skin texture

Reduces brown spots

Treats oily/congested skin

Reduces enlarged pores
The HydraFacial MD is appropriate for any skin type and tone and can be particularly helpful in treating aging, acne, rosacea, and enlarged pores. 
HydraFacial MD Steps
The HydraFacial MD features 4-in-one Vortex technology that includes the following steps: 
Step 1 – Cleansing and exfoliation
Step 2 – Painless, automated extractions using gentle Vortex suction
Step 3 – Hydration and treatment using customized serums 
Step 4 – Protection using restorative antioxidants and peptides
There is no downtime after this treatment, although some patients may experience mild redness, tenderness, and itching for a short time after the procedure. The healthy glow will become evident soon afterward and will continue for an extended period of time.
Photos
Videos
Promotions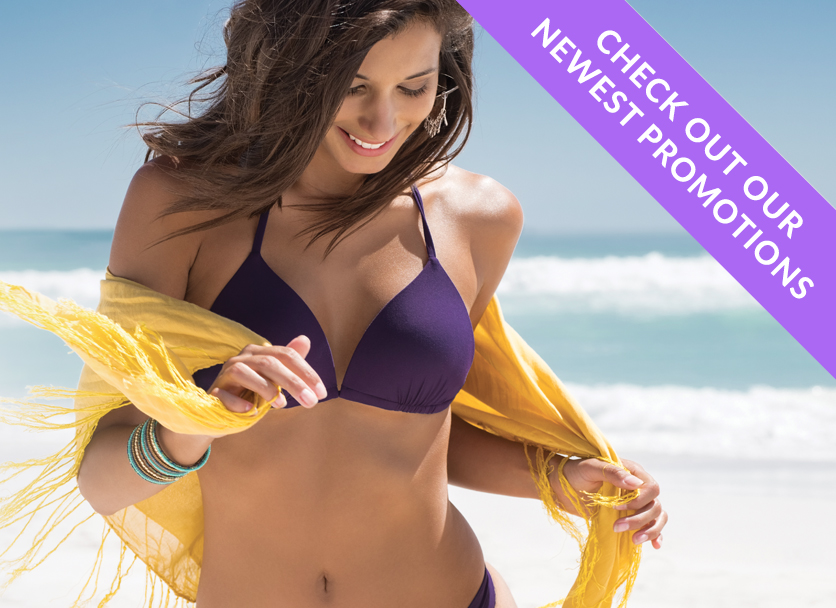 For more information about the monthly specials offered at Cosmetic Laser Dermatology in San Diego, visit our Promotions page.