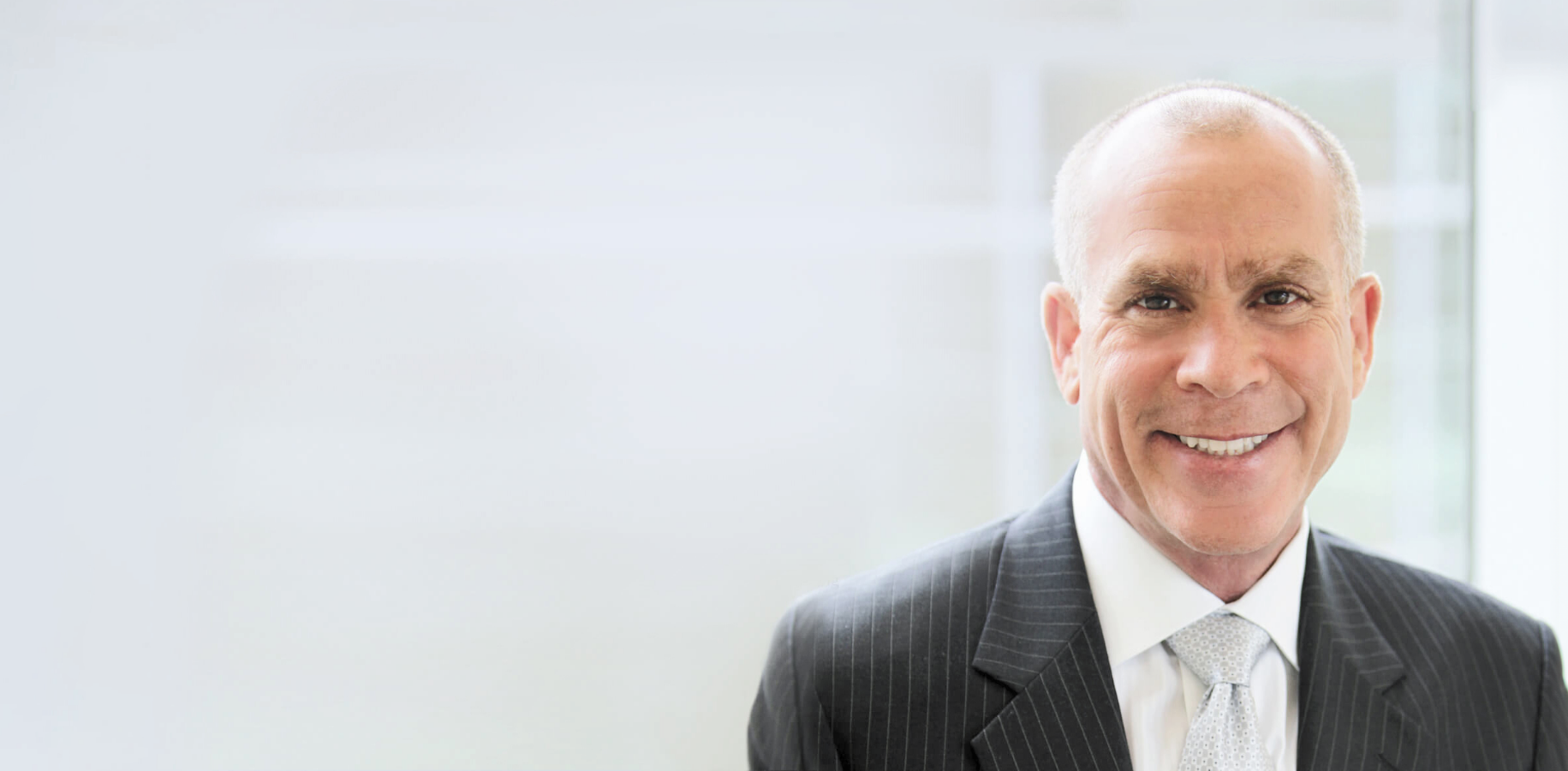 Mitchel P. Goldman, MD
Founder & Medical Director, Cosmetic Laser Dermatology
Medical Director, Platinum Dermatology Partners
Chief Medical Officer of Pomega
Board-Certified by the American Board of Dermatology
Diplomate of the American Board of Cosmetic Surgery
"Every dermatologist has access to the same products and treatments, but it takes a true artist, with skill and empathy, to create beautiful, natural-looking results."
Schedule With Dr. Goldman
Mitchel P. Goldman, MD
Founder & Medical Director, Cosmetic Laser Dermatology
Medical Director, Platinum Dermatology Partners
Chief Medical Officer of Pomega
Board-Certified by the American Board of Dermatology
Diplomate of the American Board of Cosmetic Surgery
America's #1 Cosmetic Dermatologist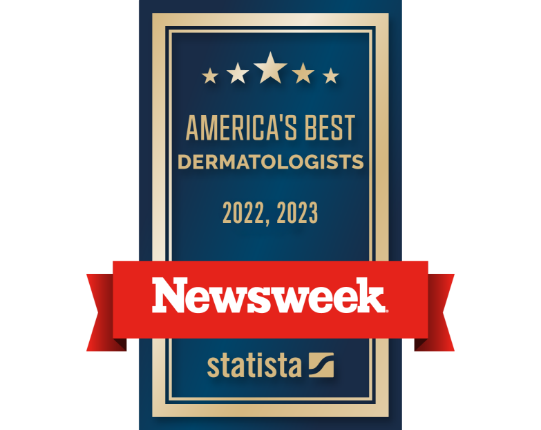 Top Ranking:
#1 on America's Best Cosmetic Dermatologists 2023 and 2022 by Newsweek
Research Pioneer:
Worked directly on FDA approval for numerous devices and injectables
Industry Leader:
Author of 14 medical textbooks and 350+ peer-reviewed medical publications
Inspired by his father to choose a profession that provided a valuable service to his community, Dr. Goldman started practicing medicine in 1982 and completed his dermatology residency in 1986. He is a graduate of Stanford University Medical School and Boston University (Summa Cum Laude and Phi Beta Kappa).

With decades of experience and a top national ranking, Dr. Goldman is renowned across the globe for his ability to produce superior cosmetic results without surgery. He is considered a guiding expert in lasers, body sculpting, vein treatments, injectables, and photorejuvenation by his peers. Prominent media outlets and print magazines seek his expertise because they know he is always at the forefront of the latest techniques and treatments.
Dr. Goldman has held positions in many prestigious organizations, including:
Former President of the American Society for Dermatologic Surgery (ASDS)
Director of the American Society for Dermatologic Surgery (ASDS) Fellowship Program
Founder and Past President of the American Vein & Lymphatic Society
Medical Director, Platinum Dermatology Partners
Medical Director for West Dermatology
Founder of SkinMedica
Chairman of the Calecim Professional Medical Advisory Board
International, National, & Local San Diego Awards
#1 America's Best Cosmetic Dermatologists. #1 Ranked Nationally 2022 and 2023
Castle Connolly Top Doctor since 2004
Presidential Citation, American Society for Laser Medicine & Surgery (ASLMS), 2016
Presidents Award, American Society for Dermatological Surgery, Outstanding Contribution in Teaching and Research, 2009
"20th Century Award," American Academy of Cosmetic Surgery, 1998, Outstanding Contribution to Cosmetic Surgery in the 20th Century
Healthgrades Honor Roll
THE PROOF IS in OUR RESULTS
No Other Practice Can Match Our Before/After Photos. All WithOUT Surgery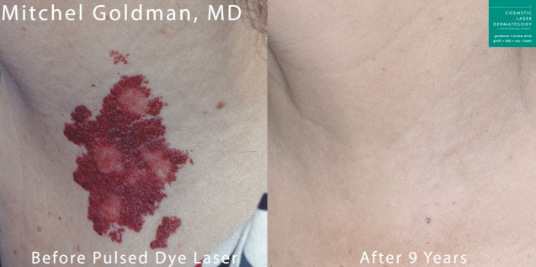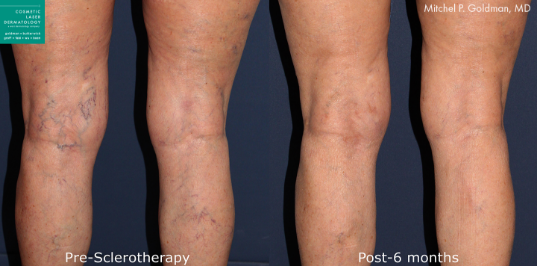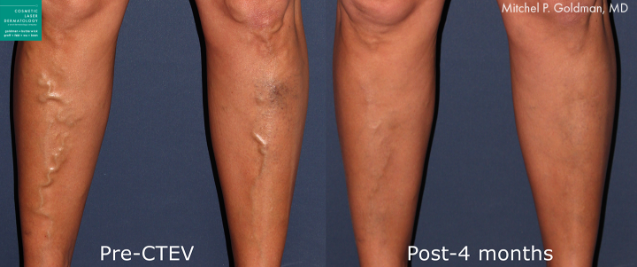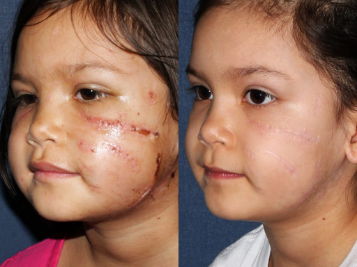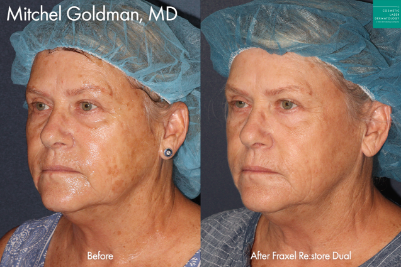 YOU CAN TRUST DR. GOLDMAN
5/5 STARS
"Dr. Goldman was fantastic. Saw him to treat my Bell's palsy. He was considerate and helpful. Great personality. In addition, he gave me other options for treatment where I would be able to use my insurance."

"Definitely will be my go to spot from now on. Thank you Dr. Goldman & staff for helping me feel so beautiful!!!"

"Dr. Goldman and staff are very encouraging, entertain all your questions, respect your time, and clearly have the expertise in vein treatment. My experience has been very positive, I'm happy with my decision and results thus far."

"I highly recommend Dr. Goldman if you are looking to address skin pigmentation issues."

"Dr. Goldman and staff are the most knowledgeable, attentive, and caring people in medicine. I was treated with the utmost respect and excellence. I highly recommend this office for any and all dermatological needs."

"Dr. Goldman is at the top of his field and the treatments are worth the price."
More About Dr. Goldman
Dr. Goldman has invented and/or helped develop many different laser light and energy devices and injectable treatments commonly used for cosmetic procedures today. In addition to being one of the first to work with these devices, his depth of research and experience ensures his patients always receive the most innovative treatments and unparalleled outcomes.
Dr. Goldman invented and/or helped develop:
Intense Pulsed Light (IPL)
Q-switched alexandrite laser
Ultrapulse CO2 laser
Long-pulsed Nd:YAG laser for superficial veins
Radiofrequency and laser devices for closure of varicose veins
He lectures both nationally and internationally on innovative treatments and techniques. He has served as associate editor of numerous medical journals, including Dermatologic Surgery, Cosmetic Dermatology, and Venous Digest. He has also been a medical consultant for companies like Allergan, Galderma, Merz, Valiant, and Lumenis.
When he is not working, Dr. Goldman enjoys cycling, scuba diving, hiking, skiing, and music. He currently lives in Cardiff, California, with his wife Laura. He is a father of 2 daughters (Risa and Melissa) and a stepson (Liam), and grandfather to a grandson and granddaughter (Axton and Devi).