San Diego Botox Overview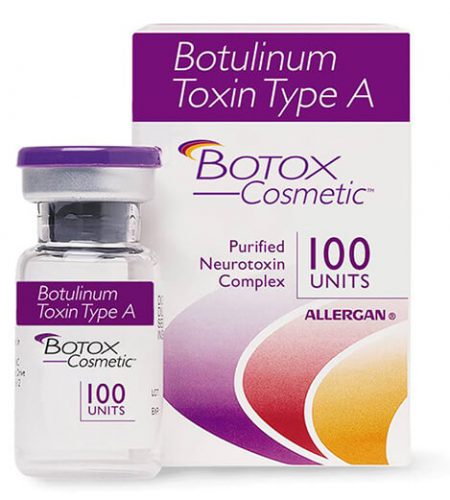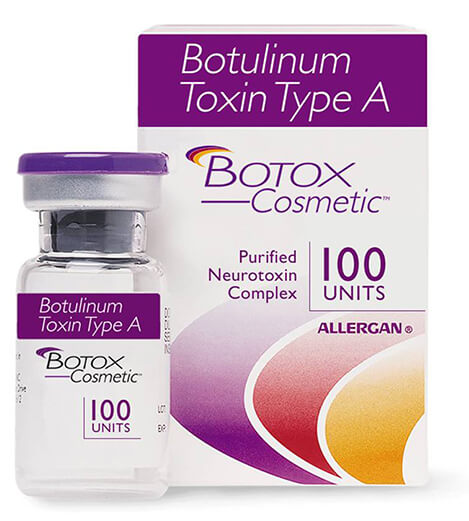 Botox is one of the most popular anti-aging cosmetic treatments in the country. Among the 15.7 million cosmetic minimally invasive procedures performed in 2017, the top 5 were: Botulinum Toxin Type A, soft tissue fillers, chemical peel, laser hair removal, and microdermabrasion. With a long track record of safety and effectiveness, Botox has helped millions of individuals eliminate age lines and wrinkles, providing them with a rejuvenated appearance brimming with self-confidence.
Botox belongs to the neuromodulator family of injectables, which includes other products Xeomin and Dysport. Though each of these treatments is created by different companies, their overall goals are the same: the treatment of fine lines and wrinkles.
At Cosmetic Laser Dermatology in San Diego, our board-certified dermatologists are considered the top experts in their field. Our medical spa's experience with Botox is unmatched, as we have conducted and continue to conduct many clinical trials involving this amazing wrinkle treatment. In fact, we are one of the first practices in the country utilizing Botox and were involved in the original FDA-approval research programs almost 20 years ago. This means that you'll be guaranteed precise placement and unsurpassed skill with each treatment.
How Does Botox Work?
A muscle contracts when you do a facial expression and in effect, a crease is formed as your skin moves. This is a normal occurrence but as you age, skin elasticity weakens, causing the skin to become thin and uneven. And so, with time, those lines that form with each facial expression will get deeper and deeper until a wrinkle forms. 
Botox works decreasing the strength of each muscle contraction by blocking nerve impulses from entering the muscle. This reduces any activity that causes wrinkles to form. In turn, crow's feet, frown lines, and wrinkles will begin to smooth out in the treatment areas. In addition, muscles that have enlarged due to genetics and/or overwork (e.g., lateral cheeks) will soften and give you a more oval shape to your face.
Common Botox Treatment Areas
Botox is a very common and well-studied wrinkle treatment. Neuromodulators have been found to correct moderate to severe fine lines and wrinkles in problem areas of the face. General treatment areas for Botox include forehead lines, crow's feet, frown lines, and the "11's," but our injectable experts also specialize in performing advanced Botox injections on the lower half of the face and neck, where more muscles and nerves are located.
In addition to wrinkle treatment, our medical spa in San Diego have the advanced skill and experience to use Botox to safely and effectively treat other areas and issues of the face, such as:
Chin dimples

Gummy smile

Eyebrow lift

TMJ

Masseter muscle

Neck bands
Unlike dermal fillers, the effects of Botox and other neuromodulators are irreversible until the solution naturally wears off over the next 3-6 months. This highlights the importance of choosing an injectable expert for your procedure, as a botched Botox injection can worsen your appearance and cause self-esteem issues for many months.
At Cosmetic Laser Dermatology in San Diego, we combine 100+ years of overall dermatologic experience with elite knowledge of Botox to suit your needs and reach your goals. Join more than 100,000 satisfied patients and get the results you want with a customized Botox treatment plan designed just for you.
What Else Can Botox Treat?
Gummy Smile
Smiling is not something to be self-conscious or embarrassed about, yet having a gummy smile can make you feel just that. Those affected by a gummy smile tend to cover their mouth when smiling, or worse, stop smiling altogether. Luckily, Botox injections can effectively treat a gummy smile.
Sagging Eyebrows
Our specialists can inject Botox just above the brow line to lift the sagging muscle responsible for a droopy, tired look. The result is a subtle lift in both your eyelid and eyebrow that will make your eyes and overall appearance brighter and rejuvenated.
Migraines
Botox injections have been shown to be effective for migraine prevention. The treatments are administered to specific injection sites on your neck and head, which help dull future headache symptoms.
Hyperhidrosis (Excessive Sweating)
Botox injections are FDA-approved to effectively treat hyperhidrosis or excessive sweating. Botox is injected into the underarms to help control severe sweating by temporarily blocking the chemical signals from the nerves that stimulate the sweat glands.
For more information about Botox, visit medlineplus.gov
Can Botox Be Combined With Dermal Fillers?
With the right combination of Botox and dermal fillers, you can achieve a non-surgical facelift. Combining the two injectables is beneficial because they can target different types of wrinkles and issues at once. While Botox relaxes dynamic wrinkles caused by repeated facial movements, dermal fillers smooth out static wrinkles while restoring lost volume, sculpting your face with new, youthful-looking contours.
Having both treatments at the same time may even prolong the effect of the fillers. The hyaluronic acid in fillers are more likely to remain in place when facial muscle movements are inhibited, courtesy of Botox.
With over 100 combined years of experience administering injectable treatments, our board-certified dermatologists at Cosmetic Laser Dermatology in San Diego can tailor a non-surgical treatment plan that will give you the most beautiful, natural-looking results possible.
Preventative Botox Treatments
An increasing number of young patients are now seeking Botox treatments as a preventative measure to maintain youthful, wrinkle-free skin for many years to come. 
Administering Botox injections in patients in their 20s or 30s, or anytime during the initial stages of fine lines, can help slowdown the onset of lines and wrinkles. The ideal candidate is someone who has begun to see faint lines –because any faint line is a future wrinkle. In general, 18 is the ideal minimum age to start getting Botox injections, especially those who consistently squint while looking at their phones or computers all day. But it is still best to first come in for a consultation to know for sure. 
Same Day Botox Appointments at our San Diego Medical Spa
Cosmetic Laser Dermatology has made dermatologic care more convenient with same day appointments. Our Botox treatments can be done in our San Diego office by appointment or the same day you call. 
What to Expect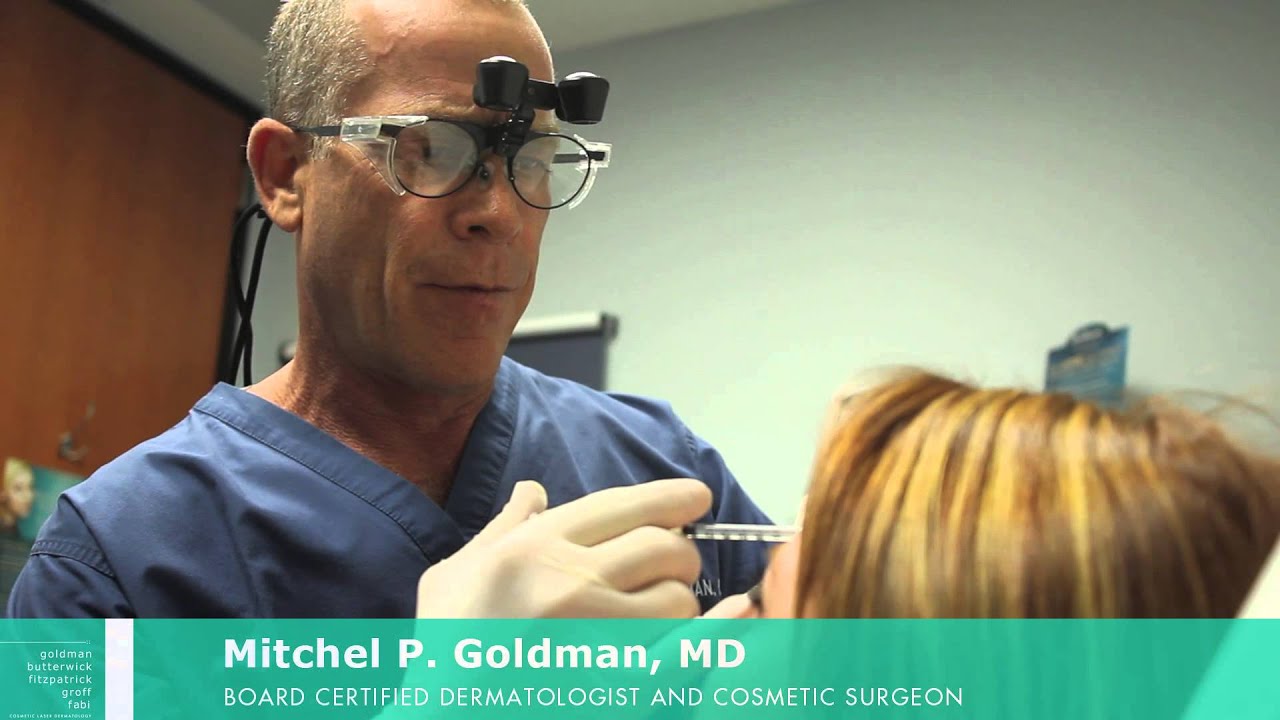 Treatment with Botox is both quick and virtually painless. It takes just a few minutes for our wrinkle treatment specialists to inject Botox directly into the area where results are desired, which makes it a perfect procedure for your lunch break! During the procedure, an ultrafine needle is used to inject the appropriate amount of Botox, which varies depending on your specific needs.
The needle is so fine that you most likely will feel nothing more than a slight stinging sensation akin to a pinprick. Normally, patients report a pain-free experience. After your session at our San Diego office, you'll be able to return to your normal daily activities immediately!
Other benefits include:
Minimally invasive

No downtime

Quick sessions (you can stop in on your lunch break)

Safe and virtually painless

Visible results in 1 week or less

Results for 3 – 6 months
For even more enhanced benefits and overall facial rejuvenation, we can combine Botox with a variety of fillers like Juvéderm or Restylane for a combination treatment called the liquid facelift. In just one session, our dermatologists can reduce wrinkles, add volume, and restore a youthful glow to your skin.
Pre-Treatment Instructions
Contraindications to Botox include certain

neuromuscular disorders, if you are pregnant or nursing, or have an allergy to botulinum toxin. Please inform your physician of any medical conditions or allergies that you may have. 

Have a hearty breakfast or lunch on the day of your procedure to reduce the chances of lightheadedness, nausea, and fainting during treatment.

Schedule your Botox treatment 1 week before a big event to allow time for Botox to have a complete effect.
Post-Treatment Instructions
You may notice small bumps or small areas of redness at the injection sites after your treatment. They should disappear within a few  minutes. 

Avoid laser treatments, facials, chemical peels, and microdermabrasion procedures for a day after your treatment.

You may apply makeup using gentle movements.

You may apply a cold pack or compress to the treatment sites to minimize bruising and reduce swelling.

It will take 3-7 days for complete results to be seen.
Botox Side Effects
Though Botox is extremely safe, there are some side effects to be aware of, though these are often mild. You may experience mild swelling, redness, tenderness, bruising, and muscle weakness, all of which should subside in 7-10 days, after which your Botox results should be visible. MedlinePlus.gov has information on the side effects of Botox. If you bruise, just come back to the office the next day and we can use a pulse dye laser almost painless to make the bruise resolve quickly.
Simply put, neuromodulators are an ideal treatment for a variety of cosmetic conditions. Additionally, because our San Diego Botox specialists perform the treatments themselves, you know you're getting the best care and treatment possible.
San Diego's Top Medical Spa is Now Offering Free Skin Consultations
Our world-renowned dermatologists combine major cosmetic breakthroughs in science and medicine to bring our patients the ultimate in facial wrinkle and botox injection treatments. Contact our medical spa today to schedule your free skin consultation.
Photos
Videos
FAQs
Q: What is Botox?
A: Botox is a neuromodulator that's effective for treating a variety of conditions, though it's most commonly used to address dynamic wrinkles like frown lines, forehead worry lines, and crow's feet. It's also successful in treating migraines and hyperhidrosis (excessive sweating).
Q: How does Botox work?
A: Botox injections block the nerve impulses responsible for muscle contraction, which in turn relax the targeted muscles. Because the muscles no longer contract, overlying skin relaxes and softens for a more youthful, wrinkle-free appearance. By affecting the targeted muscles only, Botox doesn't alter the surrounding muscles, which means that your normal facial expressions will remain totally unaffected.
Q: Is Botox safe?
A: Yes. Often considered the "aspirin of the 21st century," Botox has an excellent track record of safety. One reason is the lower dosage needed for cosmetic conditions. Another factor is the skill and technique of the expert injector, such as that of a board-certified dermatologist. At Cosmetic Laser Dermatology, we specialize in minimally-invasive solutions like Botox because of their safety and efficacy in correcting your skin conditions. Complications you may have heard of regarding Botox are usually due to its use in higher doses, either because of medical usage (it's a common treatment for cerebral palsy) or due to the lack of the injector's skill and technique. The lower dosage of Botox, on the other hand, is the branded version of Botox used to treat fine lines and wrinkles. This version has an excellent safety record and has been referred to as "the aspirin of the 21st century."  It is a very well studied and safe product when used for cosmetic purposes.
Q: Is Botox painful?
A: Because the injections are administered with an ultrafine needle, Botox is well tolerated. However, to ensure optimal comfort, you can choose to have a topical anesthetic applied beforehand.
Q: How much downtime is there?
A: Typically none, as you can return to your normal schedule following treatment at our San Diego office. In fact, many of our patients undergo treatment on their lunch hour and then return to work!
Q: When will I see results?
A: Typically, patients can expect to see softening in a day or two and full results within a week. Botox results normally last around 3-6 months, after which we recommend additional treatment sessions.
Q: How many sessions will I need?
A: The number of required treatments depends on your overall goals, but generally, you need only one Botox session to get your desired results. Consult with our Botox specialists to know for sure how many sessions you'll need.
Q: How much are Botox treatments at your San Diego medical spa?
A: Because Botox is so versatile and because your needs are unique, the cost varies. It depends on factors like what is being treated, how extensive your condition is, what your aesthetic goals are, and more. The only way to know for sure is to schedule an initial consultation with our experts to discuss all of the above.
Q: How is Botox different from Xeomin or Dysport?
A: Although Botox is the most popular non-surgical cosmetic treatment in the country, all three treatments are neuromodulators, so they all treat similar issues (namely, various types of facial wrinkles).
Q: I'm 18-years-old and am already developing worry lines on my forehead. Am I old enough to get Botox injections to prevent them from worsening?
A: In general, 18 is the ideal minimum age to start getting Botox injections, although we'd suggest that you come in for a consultation so we can examine you in person to know for sure. Many clinical studies have been performed in patients 18 years and older, and it is appropriate, safe, and effective.
Botox Alternatives
Dysport & Xeomin
Though Botox is the most well-known neuromodulator treatment, alternatives like Dysport and Xeomin exist. They both are wrinkle treatments that also work by relaxing the muscles that cause wrinkles. Though the procedures and results are nearly identical, there are slight differences among the three treatments.
Botox vs Xeomin vs Dysport
At our medical spa in San Diego, we offer all three as solutions to several cosmetic aging conditions. To know more about the differences among Botox, Xeomin, and Dysport, as well as which you might prefer, schedule a wrinkle treatment consultation with our San Diego doctors today!
Promotions
Current Botox Promotions
For more information about the monthly specials offered at Cosmetic Laser Dermatology in San Diego, visit our Promotions page.
5/5 Stars
"If I could give this office 10 stars I would! I've never been to such an incredible office where everyone was so sweet, helpful, and professional!"
- Jessica V.
5/5 Stars
"I love and appreciate the professionalism, knowledge, warmth, and extraordinary care from the team at Cosmetic Laser Dermatology."
- Alejandro S.
5/5 Stars
"I had such an awesome experience for my first visit and I am referring everyone I know to this office. From the super friendly staff to the state of the art procedures, they are the cream of the crop."
- Dinah M.