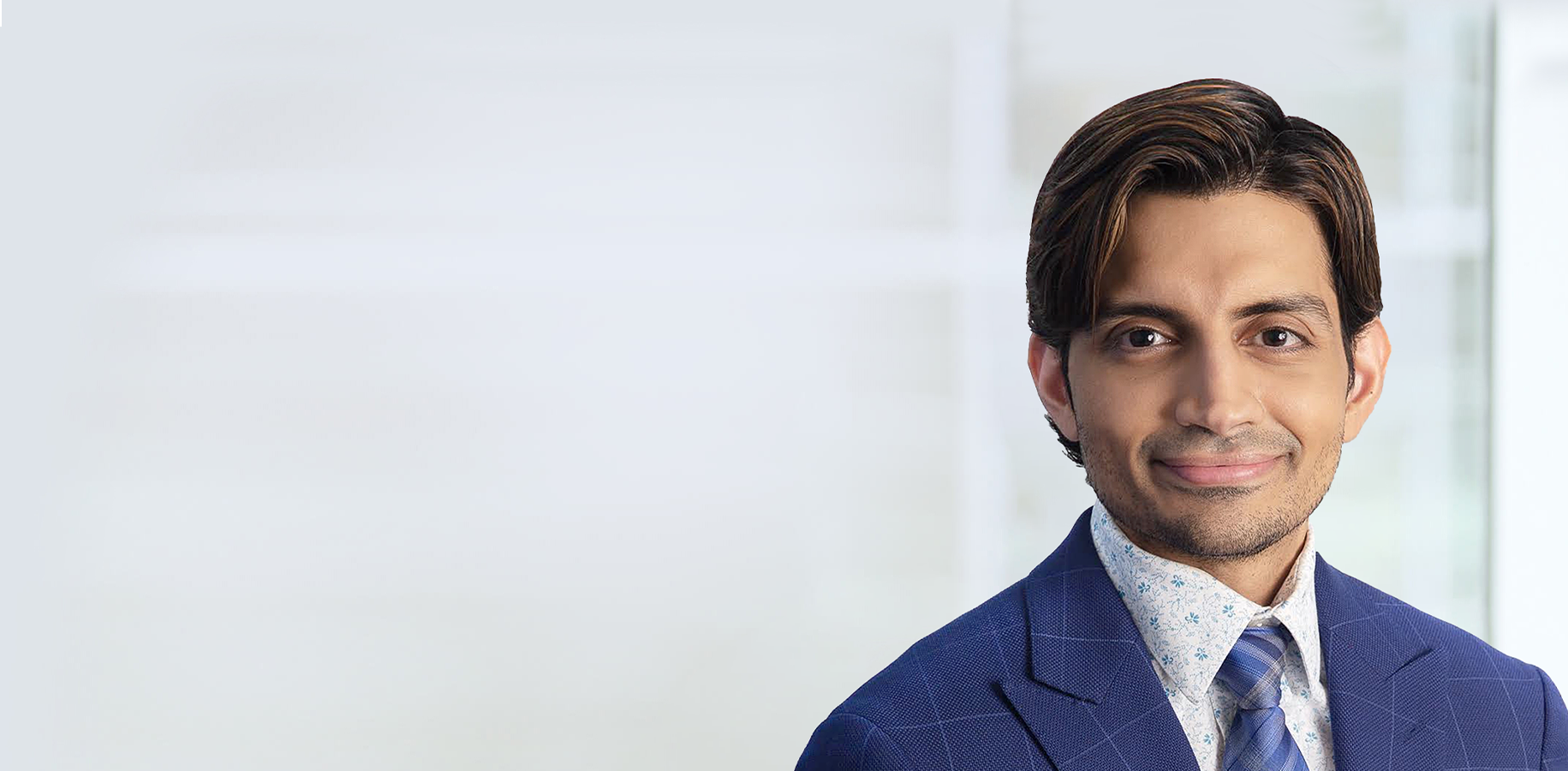 Raheel Zubair, MD
Associate Dermatologist, Cosmetic Laser Dermatology and Platinum Dermatology Partners
Board-Certified by the American Board of Dermatology
Fellow of the American Academy of Dermatology
"I hope to provide patients with the freedom to live the life they choose without boundaries dictated by their skin conditions. My dream is to allow my patients to be able to face the world with an identity they decide for themselves."
Schedule With Dr. Zubair
Raheel Zubair, MD
Associate Dermatologist, Cosmetic Laser Dermatology and Platinum Dermatology Partners
Board-Certified by the American Board of Dermatology
Fellow of the American Academy of Dermatology
Expertly Trained to Get You the Best Results
Skin of Color Expert:
Trained in Detroit, Baltimore, Washington D.C., and Fort Lauderdale to be an expert on Asian, Black, and Latino skin
Trained by the Best:
Completed his cosmetic surgery and laser fellowship with the highest-ranked dermatologists in the world
Active Researcher:
Investigator on over 30 clinical trials to date
Dr. Zubair was born and raised in New Jersey. He received his undergraduate and graduate training at Johns Hopkins University before entering medical school at Georgetown University School of Medicine. He completed his dermatology residency at Broward Health where he saw patients at Cleveland Clinic, Broward County Hospital, Nicklaus Miami Children's Hospital, and the West Palm Beach VA.
He underwent an intensive cosmetic surgery fellowship under the mentorship of globally recognized pioneers in the field, including Dr. Goldman, Dr. Butterwick, Dr. Fabi, Dr. Groff, and Dr. Wu. Prior to becoming a physician, Dr. Zubair had been an EMT in North Plainfield and used ABA therapy to help toddlers with autism spectrum disorder in Bayonne.
Dr. Zubair is a member of the following professional organizations:
American Academy of Dermatology
American Society of Dermatologic Surgery
American Society of Laser Medicine and Surgery
Skin of Color Society
The Photodermatology Society
The Society for Investigative Dermatology
Dr. Zubair is actively involved in cutting-edge research. He has served as an investigator on over 30 clinical trials in the areas of neuromodulators, dermal filler, scarring, pigmentary disorders, body contouring, lasers, microneedling, sclerotherapy, and cosmeceuticals. His research findings can be found in the pages of high-impact journals and have been presented nationally and internationally. His deep understanding of the nuances of treating skin of color and mastering the effects of energy-based treatment on the skin positions him as an expert in the dermatologist community.
Dr. Zubair serves as a peer reviewer for JAMA Dermatology, Dermatologic Surgery, and Lasers in Medicine & Surgery.
His passion for dermatology and aesthetics arises from their transformative impact on a person's quality of life and well-being. His aesthetic philosophy prioritizes using non-invasive treatments that leverage the body's regenerative power to heal itself. Your personalized treatments will deliver long-term, natural-appearing results and maintain your unique facial harmony with minimal downtime.
Outside of dermatology, Dr. Zubair's interests include activism, mixed martial arts, and movies. He lives in the UTC area of San Diego with his girlfriend, Jessica, and their cat, America.