Splendor X Overview
Splendor X brings innovative technology to laser hair removal. This treatment uses a hybrid of two wavelengths Nd:YAG (1064nm) and Alexandrite (755nm) that target hair in a square rather than a circle on the skin. This enables it to have the fastest speed available and unprecedented power. 
Splendor X is extraordinarily capable of providing quick and comfortable hair removal for a wider range of clients. Due to the adjustability of this technology, we can treat a larger variety of skin tones. Your provider selects the appropriate wavelength to cater to your specific needs, and 250W of power conducts a high repetition laser treatment in larger areas than ever before.
The board-certified dermatologists at Cosmetic Laser Dermatology are at the forefront of the latest laser hair removal research and are proud to feature this new device at our office in San Diego. 
What is the Splendor X?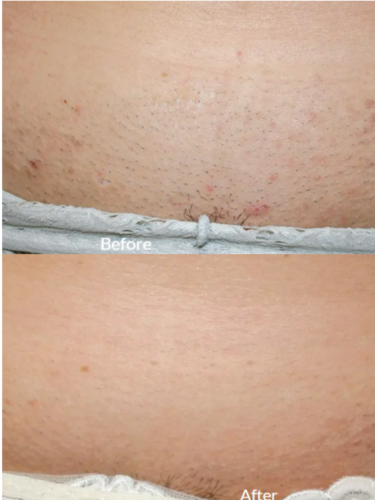 Splendor X is the first laser hair removal system that uses a hybrid of two wavelengths. It's able to target hair and blood supply simultaneously, allowing for effective hair removal and the treatment of vascular lesions with the same device.
Splendor X is unique in its ability to adequately serve a range of skin tones, skin types, and hair colors. It features optimal wavelengths to treat fairer tones as well as wavelengths that are better tailored to treat darker tones. Technology to treat gray hair has yet to be discovered, and people who have just gotten a tan or sunburn may have to wait a few days before treatment.
This technology also offers the world's first square application which is effectively innovative in its own right. The previously used round application was liable to leave gaps or overlaps on the skin during treatment, resulting in a slower and potentially painful experience. Splendor X is able to provide faster and more comfortable treatments due to this square application feature.
How Laser Hair Removal Works
Laser hair removal is a non-invasive treatment that utilizes focused beams of laser energy to remove hair by damaging hair follicles. Your physician sets the correct wavelength for your skin and hair color. The system delivers short, fast bursts of light using the large, square shaped area that's been designated on your skin. The light is absorbed into the melanin of the hair, which is the substance that gives hair its color. Traveling down the hair shaft to the follicle, this system targets hair growth at its source. This process creates heat that damages the follicle and prevents it from producing hair.
Laser hair removal can only target follicles that are in the growth phase, which is the time when hair is actively growing in the follicle. Since not all your hair follicles are in this phase at the same time, a series of treatment sessions is needed to address all the follicles and produce optimal hair reduction results. Once those results are achieved, they can be very long-lasting.
Areas That Can Be Treated by a Dermatologist
There are a variety of areas that can be effectively treated with laser hair removal pertaining to the face or body. Women commonly use this service to treat the chin, upper lip, legs, and bikini area. Men typically use this service to treat their chests and backs. All of these areas can be safely treated using this procedure.
Benefits of Splendor X
The square-shaped laser and hybrid technology makes Splendor X uniquely crafted to provide exceptional benefits for those who receive treatment. 
Treatment for all skin types and tones is available. Faster and fewer sessions are needed to gain the desired results of a client. Splendor X provides longer-lasting results in comparison with previously designed technology, and increased comfort during treatment. It was made with the ability to target all types of hair, and all areas of the body effectively. Seamless coverage on any area of skin is possible due to the square-shaped design of the laser, along with a dual cooling system for extra skin protection during treatment.
What to Expect
What is a Splendor X treatment like?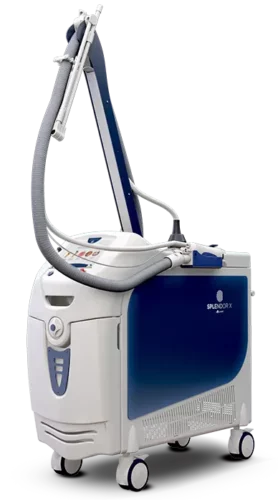 Your physician will use a small, handheld applicator to target your desired area for hair removal. You'll be asked to wear tinted goggles to protect your eyes from the lasers. Compared to other devices, the treatment is administered in a shorter amount of time. Light beams are delivered to the treatment area. If you are concerned about your comfort during treatment, a topical anesthetic can be applied prior to your procedure. Zimmer Cooler is also built into the Splendor X handpiece and used to ensure skin maintains a comfortable temperature throughout the treatment. If you feel any soreness after the session, an ice pack can be applied to soothe the area. See this video for more information.
How Long is Recovery?
Patients don't typically require any recovery time after treatment. Redness or bumps may present themselves immediately following the session, but usually go away within a short amount of time. Any discomfort following treatment can be alleviated using an ice pack. It is recommended to avoid direct sun exposure of the treatment area for 4-6 weeks after a session.
Laser hair removal is highly regarded  as a safe procedure, but there are some risks involved. In rare cases, people may experience redness, swelling, bruising, or blistering, which are temporary and subside without intervention. Skin discoloration is the most rare complication which can last for several months or may become permanent. Working with an experienced, board-certified dermatologist will go far in mitigating any risks associated with this procedure.
When Will I See Results?
After six treatments, all skin types can expect approximately 85-95% permanent hair reduction with follow-up sessions needed one or twice for each year after. The additional appointments are needed due to factors such as age, hormones, and other natural tendencies that affect hair production in the body. While no laser hair removal treatment guarantees 100% permanent hair removal, Splendor X yields the best results yet.
Splendor X FAQs
Q: Does a Splendor X hair removal treatment hurt?
A:
There can be a prickling sensation during treatment, but it is rarely described as being painful. This usually mimics the feeling of being gently snapped with a rubber band. There isn't an excessive amount of heat sensation due to the dual cooling technology of Splendor X. More sensitive areas may experience more discomfort, but this system delivers the most comfortable treatment able to be delivered at this time. We offer topical numbing, ice, and Pronox for patients concerned about their comfort during treatment.
Q: Am I a good candidate for a Splendor X treatment?
A:
All ethnicities are good candidates for Splendor X treatment. Adults can use this treatment, while younger individuals should wait until they're older for this procedure. People with gray hair are not good candidates for Splendor X appointments.
Q: Are there side effects after the procedure?
A:
Immediately following the procedure, some people experience redness or bumps. In rare cases, swelling, bruising, blistering, or skin discoloration may occur.
Q: How many treatment sessions will I need?
A:
All skin types and tones can be effectively treated over 4-6 sessions with 1-2 follow-up sessions each year after.
Q: Is laser hair removal permanent?
A:
After the recommended amount of 4-6 sessions, patients see between 85-95% permanent hair removal. Due to the natural processes of the body, some new hair may grow. This hair is effectively treated during the follow-up appointments.
Promotions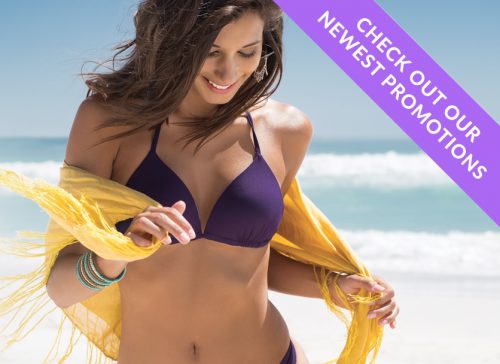 For more information about the monthly specials offered at Cosmetic Laser Dermatology in San Diego, visit our Promotions page.