Hydrafacial Overview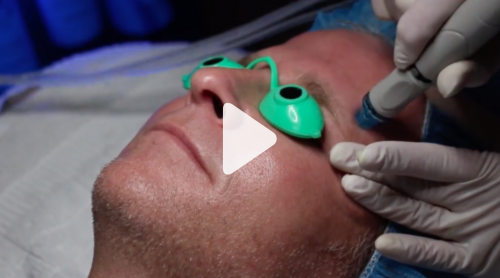 Dull, dry skin on your face can make you appear tired and/or older than you feel, which can lower your confidence and self-esteem. But a hydrafacial can rejuvenate your skin. A HydraFacial rejuvenation treatment at Cosmetic Laser Dermatology in San Diego with our medical aesthetician can safely, quickly, and completely improve your skin and refresh your appearance. This treatment is so effective, our own Dr. Goldman loves it.
HydraFacial is ideal for smoothing and softening your skin, regardless of your age or skin type, by removing impurities like dead skin cells with an innovative multi-step technology that:
Deep-cleans pores
Gently exfoliates and resurfaces skin
Painlessly removes blackheads and whiteheads
Hydrates skin
Improves tone
HydraFacial is intended to be safe and effective for all skin types, and, depending on the extent of treatment or your aesthetic goals, can deliver results after a single session.
Our medical aesthetician at Cosmetic Laser Dermatology in San Diego knows that skin conditions like wrinkles, laxity, and rough texture can make you appear older than you feel. We also understand that you want a simple treatment to help reduce these effects while still maintaining smooth, supple skin.
What Is HydraFacial?
HydraFacial is a super-charged, multi-step facial. It's a type of dermabrasion – but gentler than a microdermabrasion treatment. It's formulated with a variety of skin-brightening serums, peptides, and emollients to soothe and refresh your skin without pain or irritation.
HydraFacial also contains various growth factors that restore your skin's good health by:
Regulating proper skin cell growth
Maintaining strong skin structure
Retaining regular skin function
Brightening the complexion of the skin
Benefits of HydraFacial
This innovative, non-invasive treatment is ideal for restoring skin vibrancy by: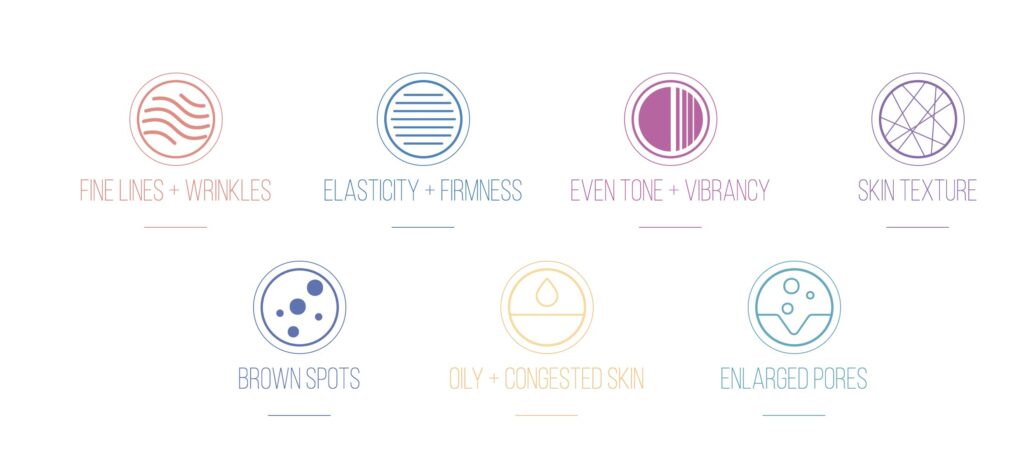 Diminishing fine lines and wrinkles
Improving elasticity and firmness
Repairing sun damage
Balancing uneven skin tone
Reducing brown spots
Cleaning oily skin and clogged pores
Shrinking enlarged pores
Smoothing and hydrating rough, dry skin
A refreshing HydraFacial delivers improvement you can see as soon as your session is completed, which can be maintained with repeat treatments and when combined with other anti-aging treatments like peels and laser resurfacing. HydraFacial.com explains more about how this treatment can refresh your appearance.
What to Expect
The HydraFacial can be customized to suit your needs. Our dedication to your individual goals and needs means our aesthetician will tailor the treatment according to your desired outcome and skin type.
A typical HydraFacial session consists of: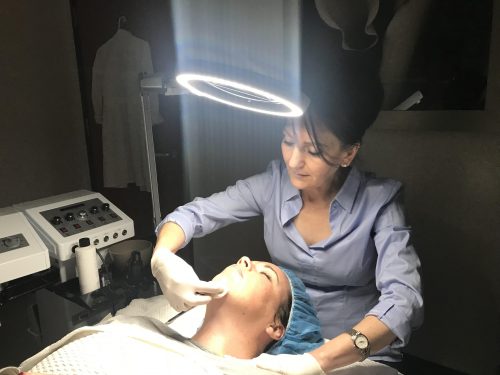 Cleanse and reveal – your skin is carefully, gently, and fully cleansed and exfoliated to reveal a fresh layer of revitalized skin.
Extract and shrink – a light, painless suction is implemented to extract toxins and debris from your pores, including the removal of blackheads and dead skin clogging the pores, shrinking your pores and delivering more vibrant skin.
Hydrate and replenish – powerful serums are applied to the skin to nourish, reinvigorate, and replenish to give your skin restored life and brilliance.
Renew and protect – restorative antioxidants and peptides are infused into your skin to renew and protect your skin.
After your treatment, you'll leave our office with a brighter, healthier-looking complexion that simply radiates.
Side Effects
Because HydraFacial is non-invasive, side effects are minimal and temporary. After a session, you may experience redness, tenderness, itchiness, and slight swelling. However, these should subside within a few hours to a few days depending on the exact treatment given and reveal your glowing complexion, particularly if you carefully follow our after-care instructions.
Professional skincare products you can use at home will extend the health and beauty of your skin after any treatment. We offer top lines and will help you design the skin care program that works the best for you.
Our staff is committed to the health, safety, and beauty of your skin, so to know more about HydraFacial therapy, contact Cosmetic Laser Dermatology in San Diego today to see how this treatment could deliver the skin-renewing results you're looking for.
Videos
FAQs
Q: What is HydraFacial?
A:
It is a non-invasive, soothing, and invigorating facial treatment that removes dead skin cells and extracts skin impurities while also cleansing, hydrating, and moisturizing the skin. It results in skin that immediately looks refreshed and rejuvenated.
Q: Why is HydraFacial so good for skin?
A:
Because HydraFacial incorporates different serums to hydrate and nourish your skin, all without irritation, it provides a foundation of healthy, radiant skin that can restore a more youthful appearance.
Q: Can I fit a HydraFacial treatment into my busy schedule?
A:
Yes. One session with HydraFacial can last as little as 30 minutes. With typically little to no downtime, you can easily go right back to your day.
Q: Am I a good candidate for HydraFacial?
A:
Most people are candidates, but this is best answered with a consultation with one of our physicians for a skin evaluation and discussion about your aesthetic goals and skin condition.
Q: When will I see results from HydraFacial?
A:
Because of the effectiveness of this treatment, you can experience noticeable results immediately.
Q: How long do the results last?
A:
While this can vary, results from treatment typically last for several weeks. However, since HydraFacial is not intended to be a quick, temporary fix but a part of a comprehensive regimen, it's recommended to repeat treatments to maintain results.
Q: What side effects are there?
A:
You may experience slight redness or tenderness after your session, but no painful recovery or downtime. Any redness or tenderness you experience should subside within 48-72 hours.
Other Options
Alternatives to HydraFacial include a regular rejuvenating facial or a refreshing peel. However, you can also combine this therapy with a peel, laser or even an IPL treatment to enhance and prolong the effects. To find out more about HydraFacial and other options, contact Cosmetic Laser Dermatology in San Diego for a consultation.
Promotions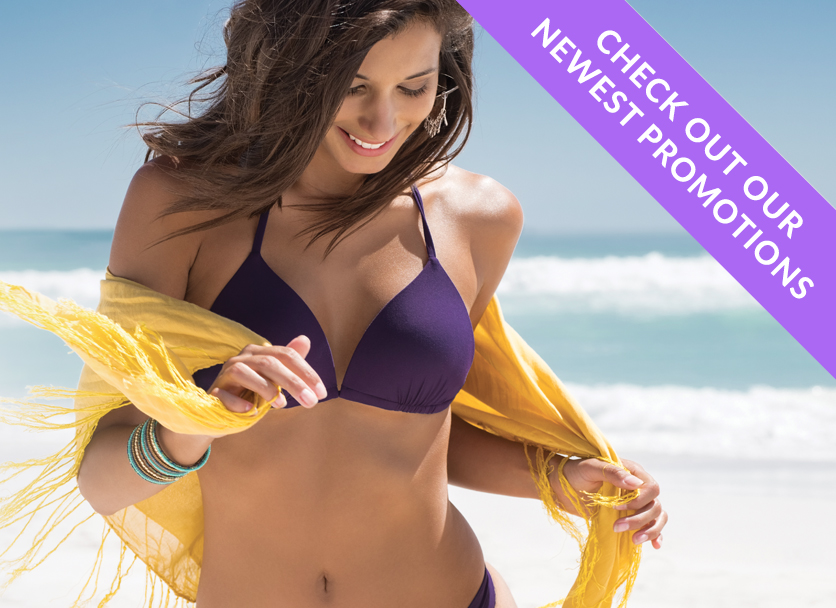 For more information about the monthly specials offered at Cosmetic Laser Dermatology in San Diego, visit our Promotions page.