Thermage Overview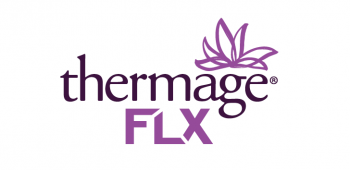 Your skin is made up of three distinct layers: 1) the epidermis—the visible outer surface, 2) the dermis—the collagen-rich layer beneath the surface, and 3) subcutaneous tissue—the "fat layer"; beneath the dermis that also has a web of collagen fibers. The collagen in your dermis and subcutaneous tissue is a protein that keeps your skin youthful and tight. But as you age and get more sun exposure, that collagen simply breaks down faster than your body can rebuild it, and your skin may start to sag or wrinkle.
Enter Thermage. Thermage is an exciting non-invasive skin tightening treatment we offer at our San Diego office that reduces wrinkles and fine lines, providing you with an overall younger looking face. What's more, Cosmetic Laser Dermatology is proud to offer the newest, most advanced version of Thermage, Thermage FLX®, which does not require pain medication and gives great results!
Thermage Treatment Areas
Tightening Facial Skin
Nonsurgical Eye Lift 
Thermage is a safe and effective method of refreshing the area around the eyes without surgery. A single, 30-minute treatment session reduces hooding above the eye while smoothing away fine lines underneath to create a more awake, youthful appearance.
Treating Loose Body Skin
Wrinkled, crepey, or sagging skin on the tummy, knees, arms, legs, hands or buttocks
Dimpling and cellulite formation on the buttocks
Sagging skin or unwanted bulges after pregnancy or weight loss
Visit A San Diego Dermatologist Today
Our board-certified dermatologists are currently accepting new patients and will be happy to meet with you to discuss whether Thermage is the right skin tightening treatment for you.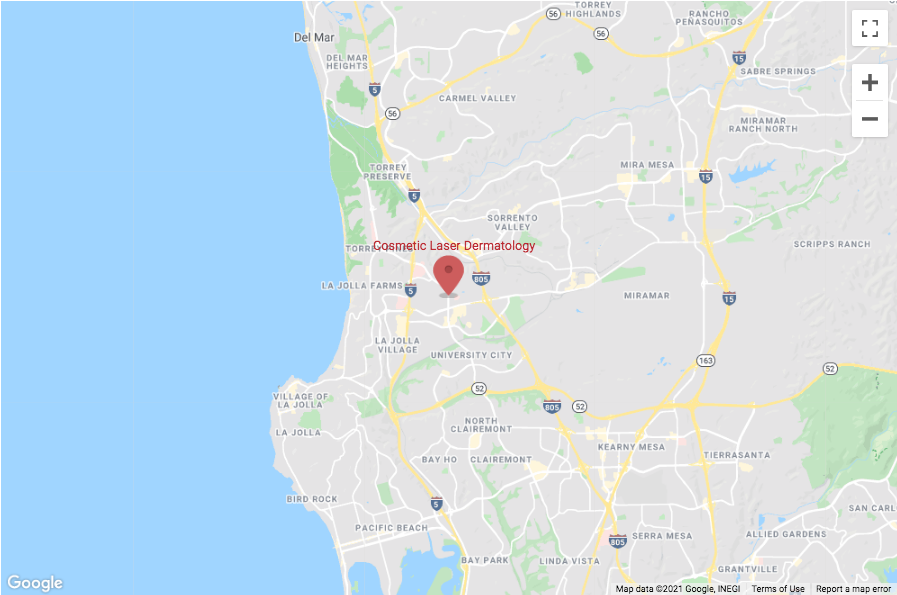 What to Expect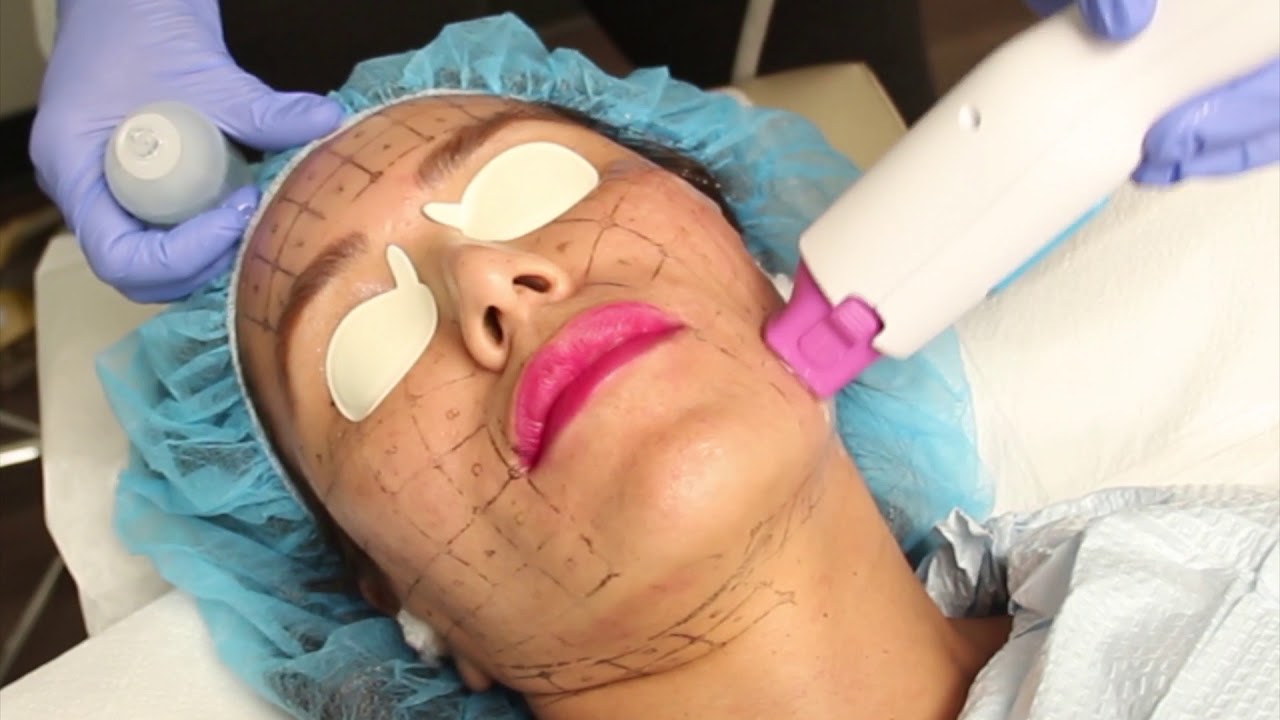 Thermage is a painless skin tightening procedure that requires no anesthesia, and you can drive yourself home following treatment at our San Diego office. Thermage works through a unique combination of deep heating and integrated cooling.
Read our pre/post-treatment guidelines here. 
Deep heating – The deep heating of Thermage treatment helps tighten the collagen in your dermis and subcutaneous tissue, while also stimulating the formation of new collagen. As a result, you'll see tighter, smoother skin and improved tone and texture, starting immediately and continuing in the months following this skin tightening treatment.
Integrated cooling –  At the same time that Thermage treatment heats the deep layers, it also cools the epidermis, keeping the surface of your skin safe during the procedure. As a result, your skin needs no recovery time, so you can quickly resume your daily routine.
Most patients see very good results from a single treatment session. However, Dr. Goldman has discovered that a second treatment, within three months after the first, achieves superior results as it stimulates the contraction of the collagen formed from the first treatment. Because it heats so deeply, Thermage is the only non-invasive procedure that helps contour skin in a skin tightening and wrinkle treatment with little or no downtime.
For more information on treatment for sagging skin, visit nia.nih.gov or one of our San Diego-based team members.
Treatment Guidelines
Before your procedure:
All jewelry will need to be removed.
Please remove artificial eyelashes/eyelash extensions if you are having your eyes treated.
Do not wear contact lenses. Please wear eyeglasses if needed to read consents on the day of
your procedure.
Thermage cannot be performed if you have any metal/electrical implants (such as a pacemaker or
defibrillator)
During your procedure:
If treating the eyes, internal eye shields will be placed. Your vision may be slightly blurry after the
procedure due to the lubricating ointment used to place them in the eyes. Your eyes will be flushed
afterward.
Coupling fluid will be applied to the treatment area throughout your treatment.
During the treatment, you will feel the sensation of heat accompanied by a vibration that lasts for a
few seconds each pulse. Tolerable heat is necessary to achieve an optimal result.
You will be asked for feedback on comfort level throughout the treatment.
ProNox (nitrous oxide) is available for use for your comfort. It wears off within 5-10 minutes after
treatment so you are able to drive yourself home.
After your procedure:
Your skin may appear pink or slightly swollen in select areas and can last up to two hours or
longer.
There may be slight tenderness and tingling in an area for a few hours after treatment.
Driving is not permitted on the day of your procedure if you were medicated.
You may resume your normal skincare regimen after the procedure, and you may shower.
Photos
Videos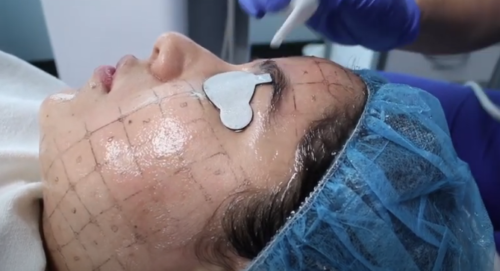 Tighten Your Loose Skin With This One Treatment | Cosmetic Laser Dermatology San Diego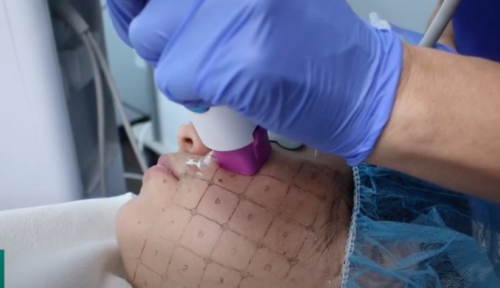 Thermage Skin Tightening Treatment by Leysin Fletcher, PA-C | Cosmetic Laser Dermatology San Diego
FAQs
Q: What does Thermage do?
A:
In response to collagen breakdown, there are many skin tightening treatments that operate by heating the inner layers of skin. But unlike laser treatments and other technologies that heat the superficial skin layers, Thermage uses unique radiofrequency (RF) technology to reach deep into the dermis and subcutaneous tissue to cause tightening in the layers that matter most.
Q: Is Thermage for me?
A:
Thermage treatment is an easy way to turn back the clock on aging skin—on all skin colors, both on the face and the body. Browse the following skin conditions to see what applies to you. Then click on each treatment area to see how Thermage can help you rejoice in a younger looking you.
Other Options

Ultherapy is a great skin tightening alternative to Thermage that we offer at our San Diego office. Similar to Thermage, Ultherapy can help improve loose jowls and sagging skin of the face, neck, and chest. ThermiTight is another skin tightening procedure that works even deeper into the tissue to offer effective tightening on the neck and body. Contact our expert dermatologists today to learn more about your skin tightening treatment options!
CoolTone is a new procedure that can be an addition to fat reduction procedures. This FDA-approved procedure focuses on electromagnetic muscle stimulation to tone, firm, and strengthen the muscles of the abdomen, buttocks, and thighs.
Promotions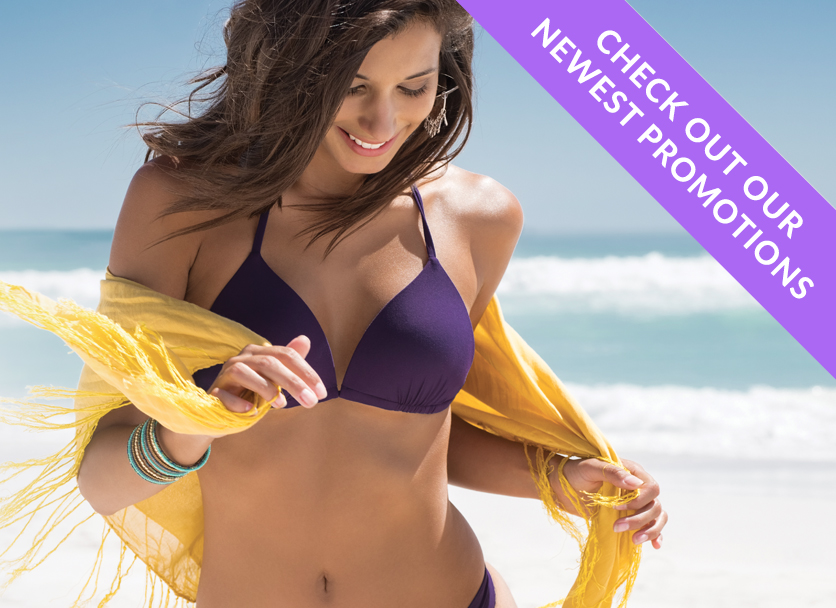 For more information about the monthly specials offered at Cosmetic Laser Dermatology in San Diego, California, visit our Promotions page.