Tune into the Cosmetic Laser Dermatology webinar series!
A Webinar Series To Share The Latest Innovations In Cosmetic Dermatology
To keep up with all future webinars and see recordings from past webinars, please make sure you follow us on Instagram and Facebook!
Each webinar will be accessible via Zoom, have Q&A time at the end of the presentation, and then you'll have the option to have a private virtual video consultation for a 1:1 with one of our experts.
Register For Upcoming Webinars
Join Live Webinar*
*Only available during live broadcast time, otherwise all webinars are recorded and can be viewed here. Note: At Cosmetic Laser Dermatology we have 6 board-certified physicians. Many of them are experts in the topic discussed during this webinar, and each speaker also has expertise in areas not mentioned during this webinar. If you have any questions please feel free to contact our office!
Upcoming Webinars: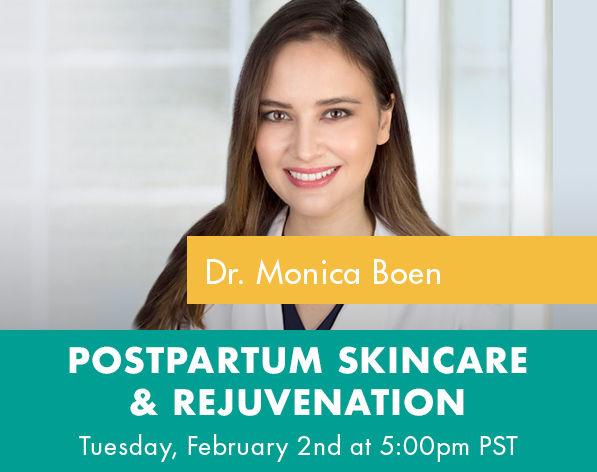 Tuesday, February 2nd at 5:00pm - Postpartum Skincare and Rejuvenation with Monica Boen, MD
Having a baby is one of the most wonderful life experiences, but it can do a number on your skin and body! Learn about the latest aesthetic treatments for postpartum dark spots on the face, stretch marks, and body contouring treatments. Post pregnancy skin rejuvenation techniques will also be discussed.