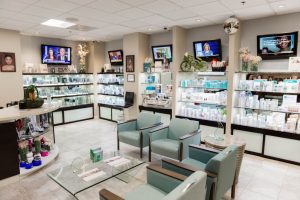 The board-certified doctors at Cosmetic Laser Dermatology are world-renowned for their expertise in the latest advancements in cosmetic procedures and their commitment to the highest level of quality care for every patient.
Please contact Cosmetic Laser Dermatology at (858) 943-2113 with any questions to help complete these forms. We are located in the UTC area of San Diego, just minutes from La Jolla, Del Mar, Rancho Santa Fe, and Downtown San Diego.
Patient Forms
To reduce your time spent in our waiting room during your first office visit or if there have been any changes to your information, we have provided the below forms in electronic format.
Please download the forms in the PDF below, fill them out and bring with you when you visit us!
Out of Town Patients
Our San Diego dermatology practice attracts patients from across the country who want to experience the best treatments available from leaders in the field. For patients who do not reside in Southern California, we offer phone and Skype consultations in order to provide more information about a specific treatment.
Phone and Skype Consultations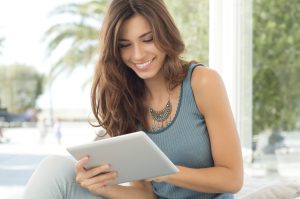 When considering undergoing a cosmetic treatment, a consultation with the doctor is an important first step in determining the treatment that's best for you. At Cosmetic Laser Dermatology, our doctors perform a thorough consultation with each patient in order to develop a customized treatment plan to suit their individualized needs. For out of town patients, scheduling an in-person consultation may take more time and planning than someone who lives locally.
In order to provide additional information about the treatments at Cosmetic Laser Dermatology, our knowledgeable and friendly staff are available to speak with out of town patients over the phone or via Skype consult. There is a consultation fee for the Skype consult which would be applied to your treatment at the time of your visit.
During the phone or Skype consult, prospective patients are given more detailed information about the treatment options that may be best for them. Patients may be asked to submit photos of their problem area or skin condition via email so that the doctor can further assess their situation. Patients are also encouraged to schedule their in-person consultation with their doctor during their phone or Skype consult.
The phone or Skype consult is not meant to replace a one-on-one consultation with the doctor. For out of town patients, the phone or Skype consult gives an opportunity to learn more about which treatments are available to help them with their skin and aging concerns before they schedule their in-person consultation. Seeing the doctor in person before your treatment is a necessary component of any successful treatment plan.
Accommodations
For out of town patients travelling to San Diego for their treatments, we provide special room rates for accommodations at several local hotels including the Lodge at Torrey Pines (transportation from the Lodge can be arranged), the Embassy Suites San Diego-La Jolla (the Embassy Suites offers a free shuttle service to and from our practice) and the San Diego Marriott in La Jolla. Ask our friendly staff for more details on how we can assist you with booking your accommodations here in San Diego.
Schedule your Consultation Today!
At Cosmetic Laser Dermatology, we strive to accommodate all patients from near and far. If you are an out of town patient interested in receiving a treatment from one of our expert San Diego dermatologists, contact our office to schedule a phone or Skype consultation with a member of our staff. Call today or fill out our contact form!
Next, visit Skinpedia FAQ