When it comes to your skin, trust only the experts. At Cosmetic Laser Dermatology, we are proud to provide the highest standard of care and treatment available for a wide range of skin issues. From administering injectables and non-invasive body contouring to performing cosmetic surgeries and laser treatments, our board-certified dermatologists are among the best in the industry.

In order to achieve optimal results in the most efficient and affordable way possible, while also ensuring the highest level of care, our San Diego dermatology practice offers consultations with our 7 Board Certified Dermatologists. Dr. Mitchel Goldman, Dr. Kimberly Butterwick, Dr. William Groff, Dr. Sabrina Fabi, Dr. Douglas Wu, Dr. Monica Boen, Dr. Jameson Loyal, and Farzaneh Momeni-Salami charge a $250 consultation fee which will be applied toward your treatment during the 6 months from the date of your consultation.
We also offer a variety of financing plans to help you get the dermatologic care you need to meet your goals. When it comes to your skin, we believe that our patients deserve to get the results they want without feeling dissuaded by costs. Please give us a call to schedule your consultation to discuss prices and payment options today! 
Cost of Cosmetic Laser Dermatology Services in San Diego
Every patient's needs and goals are unique, which is why we would rather discuss your skincare concerns and treatment options in person with one of our board-certified dermatologists. During a consultation at our San Diego office, our doctors will evaluate your skincare needs and develop a personalized treatment plan. All pricing for recommended treatments will be outlined for full transparency during your initial consultation so you can make an informed decision about your skin care and decide on the best payment plan for your finances.
Financing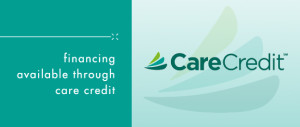 We offer a special financing plan called CareCredit to help our patients cover the cost of their procedures. CareCredit provides simple payment options with no up-front costs, annual fees or prepayment penalties. In addition to our CareCredit payment plan, our patients have other financing opportunities to save on the most advanced cosmetic and medical dermatology treatments.
CareCredit, a GE Money Company, gives you convenient payment options so you can get the procedure you want when you want it. CareCredit makes it easy to apply with a simple one-page application and immediate approval online. There are no up-front costs, no prepayment penalties and no annual fees. Once you have CareCredit, you can use it again and again without reapplying.
You may apply online for a CareCredit payment plan, however, please speak with our financial coordinator about which payment plans we offer.
Promotions
In order to give our loyal customers special discounts and opportunities, Cosmetic Laser Dermatology offers a variety of promotions each month for a percentage off the costs of specific treatments, such as injectables, lasers, or body sculpting, as well as seasonal deals and points toward additional services. Visit our San Diego Specials to learn more about combination treatment deals and other temporary promotions.
Our reward program Brilliant Distinctions allows returning patients to earn points toward their favorite Allergan treatments or products. Brilliant Distinctions helps patients save on some of our most popular injectables, including Botox, Juvéderm, Voluma, Kybella, and Latisse.
Our doctors are also more than happy to provide certain services free of charge or at a significant discount through Aspire Galderma Rewards. These services include injectables such as Dysport, Restylane, and Sculptra. Ask your dermatologist how you can take advantage of our Aspire Galderma Rewards.
Research
The field of cosmetic dermatology is quickly advancing every day and Cosmetic Laser Dermatology is proud to be at the forefront of the research necessary to improve upon the best skin care services in the industry. Returning or potential patients are invited to participate in one of our exciting clinical research studies on specific topical medications, lasers, injectables, and other products, in many cases, for free. Please review our current research studies and contact our team to learn whether you qualify for an investigational study.
Our clinical trials are conducted by board-certified dermatologists under the highest industry standards for safety and positive results. Call (858) 657-1004 for more information about this cost-saving opportunity.
Why Choose Cosmetic Laser Dermatology?
Cosmetic Laser Dermatology offers some of the most competitive prices for comprehensive face and body treatments, however, we pride ourselves in also providing the highest level of service in the San Diego area. As such, our combined experience and expertise, coupled with the latest in laser technology and state-of-the-art body contouring devices, and ongoing research, our practice offers treatment that few others can match. When it comes to your skin and overall health, you deserve the best that cosmetic dermatology has to offer. Trust your face to an expert.
Unqualified practitioners may offer similar services, but ultimately, the final results require a skilled professional with years of experience and training. In many cases, our board-certified dermatologists serve patients who have undergone unqualified skin care treatments, such as injectables or laser procedures, and require revision surgery or care to erase the scars of poor cosmetic treatment. The choice is simple. Whether looking for rejuvenating facials or a liquid facelift or body contouring session, call Cosmetic Laser Dermatology for expert treatment at affordable prices.
Schedule Your Consultation Today!
Please contact Cosmetic Laser Dermatology for more pricing information about any of our payment options and to schedule a consultation. We are happy to discuss costs during a consultation at our office. We are located in the UTC area of San Diego, minutes from La Jolla, Del Mar, and Downtown San Diego.
Next, meet our doctors.