Overview
What makes Redensity unique?
What is it about the Redensity RHA filler that's so different? Redensity is the first RHA filler approved by the FDA for both superficial dermal and dermal injection of dynamic perioral rhytids. That means it's the freshest scientific development when it comes to dermal fillers. Here at CLDerm in San Diego, we're pioneers in the field of dermatology, proud to focus on what's at the forefront of current research and provide the latest leading expertise to help you look your best. Redensity 1 vs. Redensity 2
There are two types of Redensity that focus on different issue areas. Both varieties in the line provide gentle treatments that are perfect for delicate skin but provide better uses for specific areas.
Redensity 1 is used for facial lines, as well as areas of the face, neck, chest, and hands. While offering a gentle filler with amino acids, vitamins, and hydrating properties, sometimes an even softer touch is needed. That's where the 2nd type comes in. Redensity 2 provides treatment for the exceptionally fragile skin underneath the eyes. Dark circles, fine lines, and deep hollows are brightened and plumped with this rejuvenating filler.
Courtesy of Prof. Giuseppe Sito
Benefits of Redensity
Redensity's RHA fillers offer natural-looking results that work with the organic movement of the face. This is due to it being derived from naturally occurring HA, and chemically formatted to last. Redensity can be used on any facial line or wrinkle, and works distinctly well for facial areas that experience movement the most.
RHA Redensity is notoriously used for lines surrounding the mouth because of its unprecedented integration with skin movement. The area around the lips is a heavily mobile area that is known for developing fine lines. With the introduction of Redensity, there's finally an excellent resource to rejuvenate this area, making smiles bright and youthful in the most natural-looking way we've found yet. 
What are RHA fillers?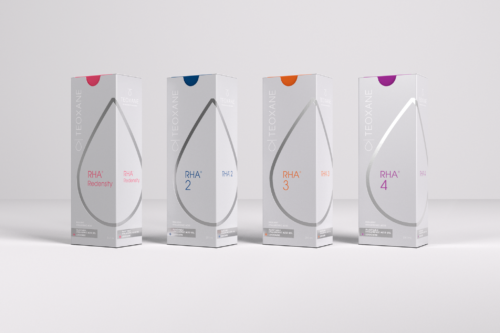 The HA in RHA stands for hyaluronic acid – a substance that your body naturally produces to keep your skin looking plump and vibrant. The R here stands for resilient, because this injectable was crafted to match the dynamic movement of the face. When your natural production of HA slows down, RHA can step in to keep you from experiencing sagging skin, fine lines, and wrinkles.
HA breaks down rapidly on its own and is metabolized in 48 hours. RHA is created to last by crosslinking HA chains with suspended chemical proteins. Our skin's natural longevity, flexibility, and natural rejuvenating properties are closely mirrored by Redensity.
Fillers vs. Neuromodulators
Neuromodulators like Botox, Dysport, Xeomin and Jeuveau are designed with a different intention than fillers produce. They're meant to interrupt the signal between a nerve and a muscle, creating a relaxed effect that's meant for wrinkle prevention. These treatments tend to work best on dynamic wrinkles caused by repeated facial expressions rather than loss of dermal support.
Alternatively, fillers support the skin beneath the surface rather than targeting muscles. These fillers replace collagen that is naturally lost through the aging process, which helps to plump skin and reduce the appearance of wrinkles and fine lines.
What to Expect
What to expect from your Redensity treatment
When you schedule your Redensity treatment, you can expect results to last for a while. A study published in the January 2022 issue of Dermatologic Surgery confirmed that 66% of patients saw their results last up to 52 weeks. This treatment provides clinically meaningful improvement to a significant amount of those who use it. You're more than likely to experience the great benefits of natural-looking rejuvenation that works with the dynamic movement of your face, showcasing the results, not the product.
When will I see results?
You should see results immediately after the treatment. Over the next 2 weeks, the full results will become apparent. Our board-certified dermatologists can help you create a customized treatment plan to maintain your positive results indefinitely.
Redensity RHA Filler FAQs
Q: Am I a good candidate for a Redensity treatment?
A:
The FDA approves Redensity treatments for adults age 22 years and up. Those with fine lines and wrinkles in facial areas with a high volume of movement are encouraged to consider Redensity.
Q: What is Redensity used for?
A:
Redensity is used to alleviate the appearances of fine lines and wrinkles. It's especially crafted to cater to areas where movement is a strong factor, like the area around the mouth or under the eyes.
Q: How long does Redensity take to work?
A:
Redensity works immediately after treatment, with full results present within 2-4 weeks.
Q: How long do Redensity results last?
A:
Redensity results have been shown to last up to 52 weeks.
Q: Is Redensity a filler or a neuromodulator?
A:
Redensity RHA is an injectable dermal filler, not a neuromodulator. This means that instead of relaxing muscle contractions, this product is added into soft tissue to create a plumping effect.
Promotions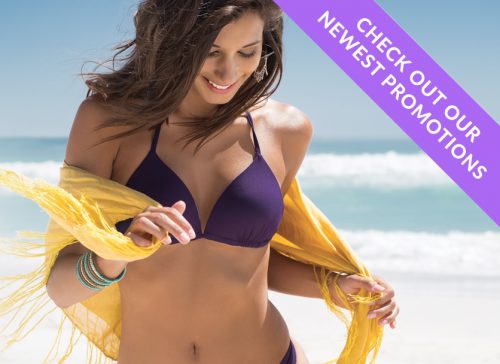 For more information about the monthly specials offered at Cosmetic Laser Dermatology in San Diego, visit our Promotions page.