Laser Treatments for Burns Overview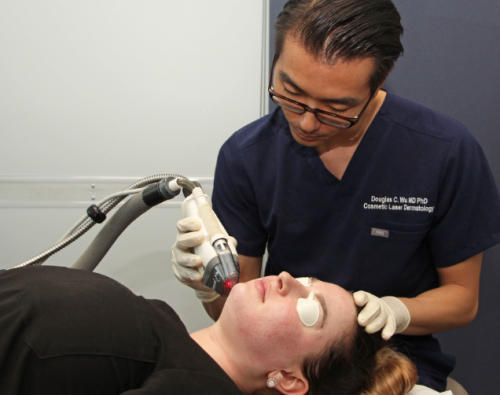 Recent advances in laser treatments have improved our understanding of wound healing, which has evolved protocols surrounding burn scar management. Burn scars are a complex issue that needs the expert hand of a cosmetic dermatologist who can use innovative lasers designed to help to reduce a scar's appearance. To do so, physicians today are using improved protocols in laser treatment and beyond.
Treatment Options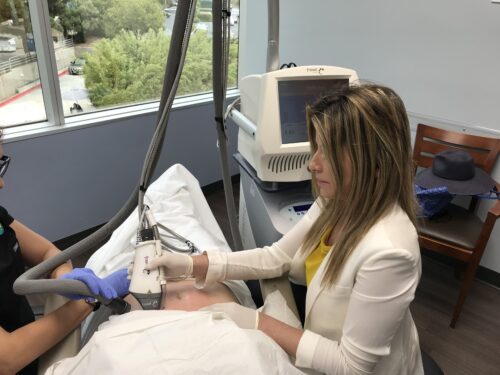 Fractional Laser Resurfacing
Fractional resurfacing laser treatments can be used to improve a variety of skin conditions. To improve burns, the laser creates thousands of tiny microthermal zones deep in the skin. The skin then starts to repair itself by pushing out the old, damaged skin and replacing it with new, fresh skin.
Each treatment stimulates the regeneration of deeper collagen and elastin tissue, while resurfacing about 20% of the skin's surface. Your body's own natural healing process accelerates the production of new collagen and healthy skin cells.
Lumenis Deep FX
Lumenis Deep FX is a fractional resurfacing laser treatment that penetrates deep into the skin in order to reduce the appearance of wrinkles and scars. It also promotes natural collagen growth. The Deep FX laser treatment is often combined with the Lumenis Active FXlaser treatment for a more comprehensive outcome that targets both superficial and deep-set skin imperfections.
Lumenis Active FX
Lumenis Active FX works best with superficial layers of the skin, so it can be utilized to treat minor burns or after other fractional laser treatments that address more complex lesions and deep layers of the skin. Fractional laser resurfacing treatments are unique and effective because they target only a specific portion of the skin and do not damage other surrounding tissue. They are able to focus on the burn without disturbing the rest of the skin. ncbi.nlm.nih.gov has studies on lasers treating the superficial layers of skin.
FAQs
Q: What type of laser treatment in right for my burns?
A:
At Cosmetic Laser Dermatology, our dermatologists create customized treatment plans for each patient. During your initial consultation, you will be able to discuss your desired outcome and one of our expert doctors will explain the best treatment plan for you. Depending on the level and complexity of your burns, your doctor may recommend one type of laser procedure or a combination of procedures.
Q: Will I need a series of treatments?
A:
For optimal results, patients typically require a series of laser treatments. It depends on your individual needs, but our dermatologists will usually recommend 3-5 laser treatments over the course of 3-8 weeks. Age and skin type also affect the exact number of treatments a patient will need, as well as the frequency of the treatments.
Q: How long is the recovery time?
A:
After a fractional resurfacing laser treatment, there is minimal downtime. Immediately following the procedure, your skin will appear red and slightly swollen, but the temporary irritation should fade within 1-3 days. Many patients experience skin peeling within the first week after the treatment. Using a moisturizer will help reduce irritation.
Q: When will I see results?
A:
Burns are so complex that visible results from fractional resurfacing laser treatments will vary depending on the level of severity of the burns. However, there will be immediate and progressive changes that you'll observe on the surface of your skin. Immediately after your first laser treatment, the texture of your skin will feel smoother. Your skin will continue to improve over the next six months as you have more treatments and the deeper layers of skin continue to repair and gain more flexibility.
Promotions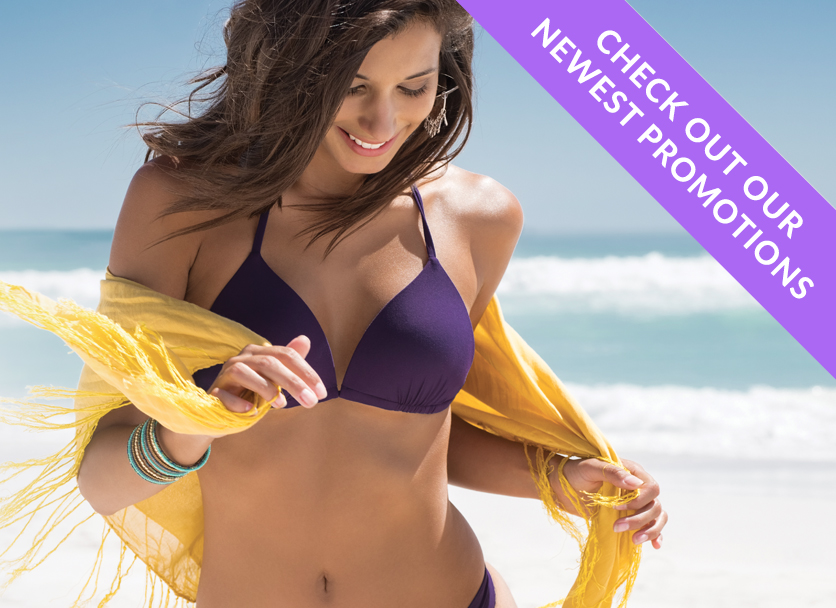 For more information about the monthly specials offered at Cosmetic Laser Dermatology, visit our Promotions page.