Losing stubborn body fat can be a frustrating and difficult experience. Despite our efforts in dieting and regular exercise, there can be fatty deposits that do not respond to traditional weight-loss methods. At Cosmetic Laser Dermatology, our board-certified dermatologists can help patients who are dissatisfied with excess body fat by utilizing the innovative tumescent liposculpture technique in San Diego. Tumescent liposculpture in San Diego improves upon traditional liposuction procedures to give patients their desired results with minimal scarring, pain, and downtime.
What is Tumescent Liposculpture in San Diego?
Tumescent liposculpture in San Diego is a fat removal treatment that allows the board-certified dermatologists at Cosmetic Laser Dermatology to reduce fatty deposits in the body and artfully sculpt the body into a slimmed-down figure. Unlike harsh liposuction treatments of the past, tumescent liposculpture in San Diego uses local anesthetic by inserting numbing cream into the treatment area. This mixture of lidocaine and adrenaline minimizes the patient's discomfort and amount of bleeding. During the tumescent liposculpture treatment session, the patient is fully awake and is not in any pain. Our body contouring experts then use a thin cannula to access the unwanted fat layer through very small incisions and the fat is suctioned out of the body. The doctor then shapes the body to give the patient their desired aesthetic. Patients are able to return to their daily activities after only a few days of recovery. Tumescent liposculpture in San Diego is not intended for extensive weight-loss but is rather a safe and effective way to eliminate stubborn fat for those who have been unsuccessful in reducing excess fat.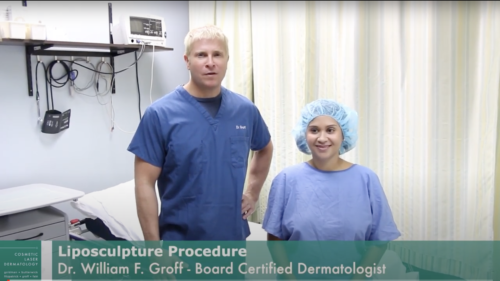 Learn more about liposuction at Medlineplus.gov.
Schedule a Consultation for Tumescent Liposculpture in San Diego Today!
If you have been looking for a way to remove stubborn body fat, look no further than tumescent liposculpture! Our lipo San Diego experts at Cosmetic Laser Dermatology are board-certified dermatologists with years of training and experience delivering high quality results to their patients. To schedule a consultation for tumescent liposculpture in San Diego, call the offices at Cosmetic Laser Dermatology at 858-943-2113 today!