Restylane Contour Overview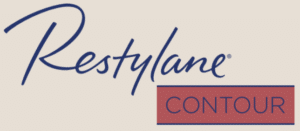 The newest member of Galderma's Restylane family of hyaluronic acid (HA) dermal fillers, Restylane Contour, offers a new injectable treatment option for patients seeking natural-looking cheek augmentation. The filler's smooth, flexible gel seamlessly integrates with the skin and soft tissue to lift and volumize the cheeks in a very natural way.
What Makes Restylane Contour Different?
While previous injectables can sometimes leave the cheek area looking and feeling stiff and immobile, Restylane Contour differs in its use of the brand's unique XpressHAn technology. This is the same hyaluronic acid technology found in Restylane Kysse, used for the lips, and Restylane Refyne and Defyne, used for the lower face. Restylane Contour is the first dermal filler option for the cheeks to utilize this dermal filler innovation.
Restylane's proprietary technology results in a unique blend of flexibility and viscosity that allows the filler to better integrate into the skin. The smooth gel is dynamic, moving with your facial expressions. It not only creates natural-looking cheek contours, whether in motion or at rest, but it may also mean using less filler to achieve your desired results.
Restylane Contour Treatment Areas
Restylane Contour is indicated for use in cheek augmentation and correction of shape or volume differences in the midface region. Other options for this treatment area include Restylane Lyft, RHA4 and Juvderm Voluma.  At our medical spa, our board-certified dermatologists have expertise using all these fillers and will help you determine the best HA filler for your precise needs and goals. 
Candidates for Restylane Contour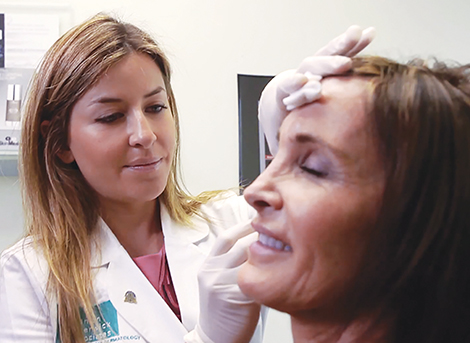 Restylane Contour treatments are ideal for patients age 21 and older who want to correct their deflated, hollow-looking cheeks. Patients who are generally healthy with realistic expectations are encouraged to come to our San Diego, CA medical spa for a consultation to find out if they can benefit from a Restylane Contour treatment.
We recommend Restylane Contour for those who are just beginning to show lines, wrinkles, volume loss, and folds associated with aging.
We are a Center of Excellence in the Art and Science of Rejuvenation. Our anti-aging experts understand the effects of aging and how they can impact your appearance and self-esteem.
We will work with you to achieve your aesthetic goals and customize the ideal treatment plan for you. To learn more about Restylane Contour and our other injectables, schedule a consultation at Cosmetic Laser Dermatology in San Diego today.
What to Expect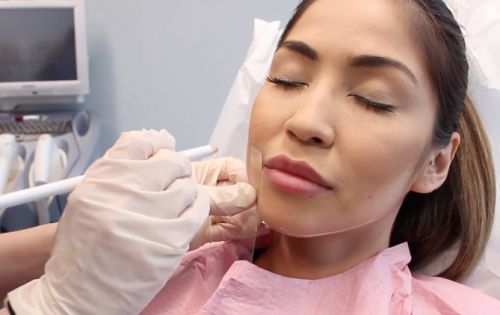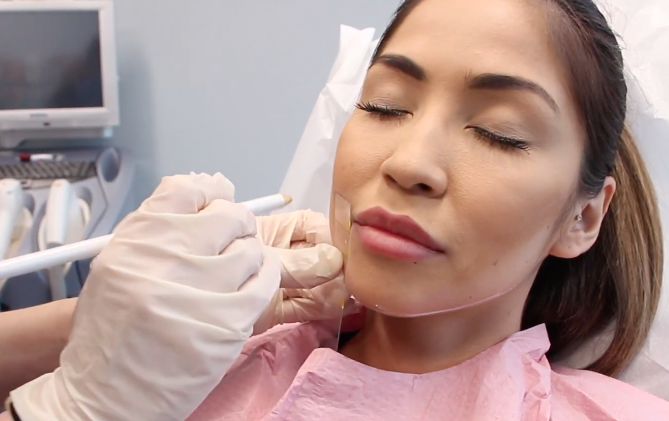 At Cosmetic Laser Dermatology, our physicians are expert Restylane injectors who actually administer Restylane Contour treatments themselves, and are one of the few dermatology practices in San Diego, CA, where board-certified dermatologists do so.
Treatment at our state-of-the-art medical spa is highly refined and usually takes less than an hour, although that depends on the extent of your treatment and the number of injections you receive.
Our doctors perform Restylane Contour procedures with expert technique using ultrafine needles to minimize pain and discomfort. Restylane Contour also has the added benefit of lidocaine which works as a local anesthetic to reduce pain and to ensure a more comfortable experience. 
In some cases, we might recommend combining your Restylane Contour treatment with another type of dermal filler or a neuromodulator like Botox, Daxxify, Dysport, Jeuveau, or Xeomin. Combining injectable treatments allows us to address more concerns at one time without significantly extending your treatment time and without any recovery period afterward. We often call this approach a "liquid facelift," which can shave years off your appearance without the need for surgery.
You will be able to return immediately to your normal routine, whether that means going back to work or school or just going out and enjoying the rest of your day. Side effects with Restylane Contour are mild but may include swelling, bruising, and tenderness. These clear up quickly, usually within a day or two.
Recovery after Restylane Contour Injections from Our Medical Spa
There is little to no downtime involved in Restylane Contour injections, and after your session, you can return immediately to your normal routine. Any side effects are typically mild and limited to the treatment site. These include swelling, bruising, soreness, tenderness, redness, and itching. However, most side effects should dissipate within a matter of hours or up to a day or two. These side effects are so mild that they won't cause you distress or interrupt your normal activities. And, as with all our injectable treatments, any bruise can be safely treated the next day complementary with a pulse dye laser to speed its resolution.
FAQs
Q: How does Restylane Contour work?
A:
Due to aging and skin damage caused by UV rays, pollution, and poor lifestyle habits, the body's natural levels of hyaluronic acid begin to deplete, causing skin that wrinkles and sags. When our board-certified dermatologists inject Restylane Contour into the cheeks or midface area, the soft, smooth gel helps refresh your face by "filling" in lines and hollow areas in the skin while replenishing your natural moisture supply. This reduces the appearance of wrinkles, improves the thickness of the skin, helps the skin become firmer and smoother, and adds desired volume and shapeliness to the cheeks.
Q: Is Restylane Contour safe?
A:
Restylane Contour from Galderma is FDA-approved. In the hands of our board-certified dermatologists, injections are always done safely and effectively.
Q: When will I see results?
A:
You will see improvement in the fullness and definition of your cheeks immediately following your treatment. You may experience mild bruising and swelling around the injection sites, but these should resolve within a day or two.
Q: How long will my results last?
A:
While individual results may vary, clinical trials showed that 98% of Restylane Contour patients were pleased with their results one year after their procedure.
Q: Is there downtime after my treatment?
A:
There is no recovery time needed after your treatment. While mild swelling and other side effects could occur, they should resolve within a day or two and shouldn't interfere with your daily activities.