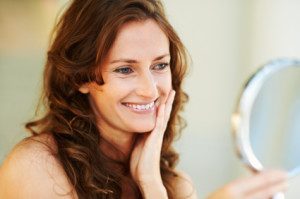 Dermal fillers is an aesthetic treatment that can be utilized as cheek volume restoration treatment and can make you look younger. The dermal filler injection actually works and improves the facial shape and re-tones the skin instantly. All the fine lines, wrinkles, and creases automatically and even you would not imagine what kind of change will display on one's face. When one looks smart and attractive the confidence reflect through the personality and even one's professional career growth. So many other options open when your face becomes the identity of your personality. It's the wonderful medical therapy that makes the older person younger without any allergic reaction even the treatment cost is cheaper in dermal filler San Diego. The original dermal fillers filter the skin spots and refresh the skin tone and it also reduces the acne scars. Whenever you use such therapy avoid the sunbath because ultraviolet rays are the most harmful rays that reduce the natural volume of the skin. The volume of the skin is the most essential thing that makes the face refresh first check the stage of the skin volume then involve in any therapy.
Types of Dermal Fillers in San Diego
There are several different types of fillers, but the most popular in San Diego are made from Hyaluronic acid. This is a naturally occurring substance found in your body. This type of filler is preferable because it is long lasting and can be dissolved for your safety. The loss of facial volume is a normal part of aging. Patients tend to feel that their face is sagging or that they are looking tired. Luckily, dermal fillers can be used to minimize facial volume loss.
Wrinkle Treatments Using Injectables
Dermal fillers in San Diego are very commonly used in the cheeks and tear troughs (under eye area) to help minimize the appearance of dark circles or under eye bags. They can be used in the marionette line to reduce the appearance of jowls. There are even certain types of dermal fillers that can be used to fill in fine lines and wrinkles around the mouth, often called smokers' lines. There are not many clinics that perform this treatment, but your ear lobes can be rejuvenated using dermal fillers as well.
Dermal fillers such as RHA (Resilient Hyaluronic Acid) go a step further when it comes to treating lines, wrinkles, and folds. Because of their gentle manufacturing process, these fillers closely mimic the skin's natural hyaluronic acid, allowing them to adapt to facial movement and create a more natural look. This means that these unique fillers may now also address wrinkles caused by dynamic facial expressions such as squinting, frowning, laughing, and talking.
In San Diego, many people are choosing to do natural face lifts with cheek volume restoration and augment certain facial features. Lip augmentation is also extremely popular amongst the younger generation. Many people also choose to use dermal fillers in their chin to produce a stronger or more effeminate jaw line.
Before having any dermal filler treatment for sunken cheeks in San Diego, it is extremely important to feel comfortable with your injector. Did you know that in Australia, you must either be a nurse or a doctor to perform these treatments? Also, you should ask them lots of questions about any potential side effects and feel comfortable with their answers.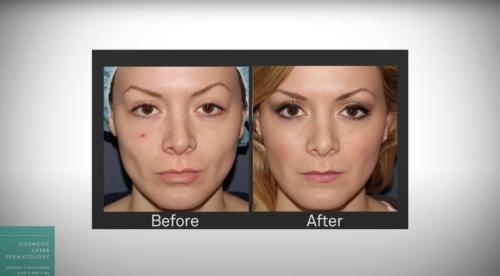 The use of dermal filler treatment is frequently used as a cosmetic solution for specific areas of the face that show signs of early aging. These are lips and its corners, cheeks, chin, nose and the region of the lower eye. Lately, there have been several new research and developments to improve the product. This is now available at cheaper costs comparatively and is more lasting in its beautifying effects. The effects of one administration lasted for not more than 2 months initially, which is now effective for at least about 4 months. There is also a permanent form of this sunken cheek treatment lasting in its effects for about 2 years. However, practitioners owing to several complications that have found to arise with time usually discourage this. Case studies have been conducted to measure the effectiveness of Dermal Fillers and other treatments which have shown positive results.
Other Uses of Injectable Facial Treatments
The use of dermal fillers has also been very helpful for patients of burn accidents and other incidents that have left behind marks and scars on their faces. At other times, there are marks and hollows in the facial skin left behind because of excessive acne. The use of dermal filler can work wonders in two ways – fade away lines and wrinkles and for some help to give fuller looks of their faces and lips. It is a perfect non-surgical method for facial volume restoration and accentuating youthful beauty.
Schedule a Consultation for Younger Skin Today
Please contact Cosmetic Laser Dermatology at  (858) 943-2113 for more information on dermal fillers in San Diego and to see if treatment is right for you. Our board certified dermatologists are experts in cheek filler treatments.
*Last updated on 10/22/2020.*