Restylane Kysse Overview
Restylane Kysse is a new hyaluronic acid (HA) lip filler designed to enhance lip volume and definition, as well as to minimize the appearance of fine lines above the mouth. It utilizes Optimal Balance Technology (OBT) or XpresHAn Technology that allows for more flexibility and advanced tissue integration, helping to seamlessly fill the lips without the heavy feeling that some patients encounter after an injection. More importantly, it will leave you with a natural look and feel.
This new addition to the Restylane portfolio is offered at Cosmetic Laser Dermatology. Our office was proud to be part of the FDA approval study over the past 2 years and study patients were thrilled with the product. We work hard to remain at the forefront of laser and cosmetic surgery research while upholding the highest industry standards.
We are a leading practice with a full research center where our expert physicians innovate lip filler treatments and other cosmetic treatments. We are committed to providing the best skincare services in San Diego, and we do this by offering state-of-the-art, cutting-edge treatments for the ultimate in skin rejuvenation. To learn more about lip filler treatments, visit ncbi.nlm.nih.gov.
What To Expect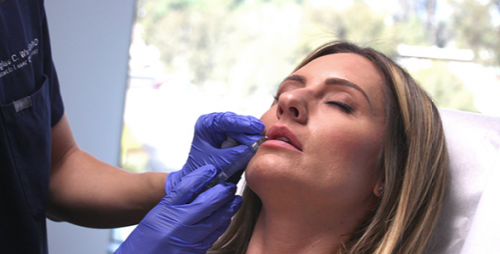 Restylane Kysse can provide volume in the lips and improve the appearance of upper perioral rhytids (lines above the mouth). This new FDA-approved lip filler is designed for those with thin lips that have lost volume due to the aging process, or for those who are simply seeking natural-looking, fuller lips. Restylane Kysse will provide shape and structure to your lips without the need for surgery or a long recovery period. In addition, lip fillers administered by trained dermatologists at Cosmetic Laser Dermatology can plump and fill out your lips to highlight your best features.
Restylane Kysse is a clear gel that is formulated to act as your body's own naturally produced hyaluronic acid (HA), helping create a plumper set of lips without looking overdone. It also has a unique cross-linking technology that not only makes the filler safe for sensitive lips but also creates natural-looking results that last for a long time. Cross-linking allows HA to be chemically structured to hold its shape for a longer period of time. This also means its disintegration process is slowed down. In other words, the higher the number of links, the thicker the gel is along with better longevity.
To get a clearer sense of Restylane Kysse's unique formulation, here's how it differs from other Restylane products:
Restylane Refyne – (6% cross-linked) – great for smoothing fine lines
Restylane Defyne – (8% cross-linked) – formulated to target the deeper layers of the skin to address folds and deeper marionette lines for great correction without feeling stiff or unnatural.
Restylane Kysse – (7% cross-linked) – softer than Defyne but firmer than Refyne. It is great for movement and natural softness. Patients can achieve the same results they would with other lip fillers by using less of the product. It also reduces the swelling that patients commonly experience after lip filler injections.
When injecting Restylane Kysse, our team of board-certified dermatologists uses an extremely fine needle or a blunt tip cannula to minimize any pain and discomfort. Restylane Kysse also has the added benefit of lidocaine which works as a local anesthetic to reduce pain and to ensure a more comfortable experience. Sensitive patients may choose a nerve block so that the lip is completely numb during treatment. The needle or cannula is then used at the appropriate injection sites. A treatment session can last approximately 5-30 minutes.
Read our pre/post-treatment guidelines here.
Photos
FAQS
Q: How does Restylane Kysse work?
A:
Restylane Kysse works by using hyaluronic acid, a natural-occurring substance in the body responsible for smoothness and fullness of the face. It restores volume, resulting in a rejuvenated appearance.
Q: Is Restylane Kysse safe?
A:
Restylane Kysse is approved by the FDA. In the hands of our board-certified dermatologists, injections are always done safely and effectively. We actually were part of the original FDA-approval studies on Kysse.
Q: When will I see results?
A:
You will see improvement in the fullness and definition of your lips immediately following your treatment. You may experience mild bruising and swelling around the injection sites, but these should resolve within a day or two.
Q: How long do results last?
A:
Restylane Kysse is clinically proven to last for 6-9 months, but many patients experience results that last for up to a year or longer.
Q: Is there downtime?
A:
There is no recovery time needed after the treatment. You may resume your normal activities after the procedure.
Other Options
At Cosmetic Laser Dermatology, we offer a wide variety of advanced dermal fillers, including Restylane, Restylane Silk, Volbella, Vollure, Belotero, or Juvéderm Ultra or Ultra Plus that can be used for beautiful lip enhancement results. 
Schedule Your Lip Enhancement Procedure Today
Our expert board-certified dermatologists at Cosmetic Laser Dermatology combine major cosmetic breakthroughs in science and medicine to bring our patients the ultimate in anti-aging treatments including injectables. If you'd like to learn more about injectables or other cosmetic treatments, contact our San Diego office for a consultation.
Promotions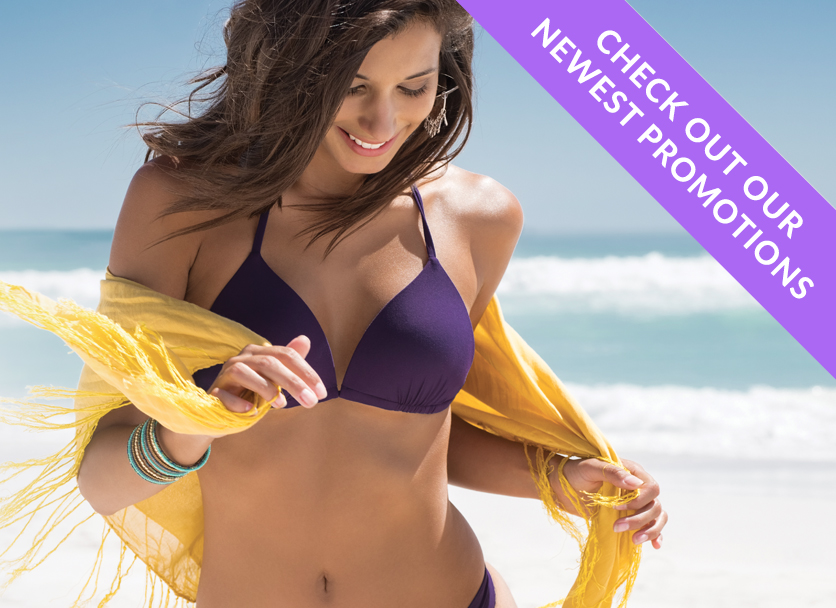 For more information about the monthly specials offered at Cosmetic Laser Dermatology in San Diego, visit our Promotions page.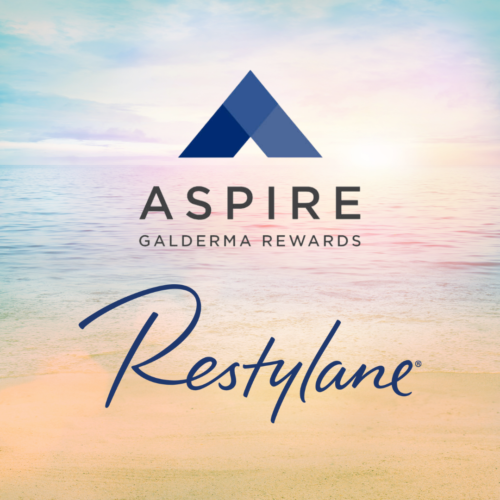 Earn rewards on your Restylane treatments and apply your earned points to your next visit to save big. Visit our Rewards Program page for more information.