Overview

When the skin treatment manufacturer Galderma (maker of the popular wrinkle treatment Restylane) announced that two new hyaluronic acid wrinkle reduction fillers in December 2016, the announcement was met with a lot of excitement by the dermatologic community and patients alike.
The two new injectable treatments, called Restylane Refyne and Restylane Defyne, both address moderate to severe, deep facial wrinkles and can help rejuvenate your appearance. At Cosmetic Laser Dermatology in San Diego, our board-certified dermatologists are among a select group of U.S. doctors chosen to provide the new treatments and have the experience, insight, and skill to determine the best facial wrinkle treatment for you.
If you're looking for an effective filler treatment for your laugh lines in San Diego, these two new Restylane dermal fillers by Galderma could be just what you need.
What to Expect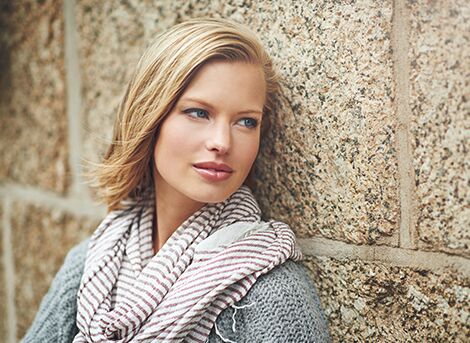 All Restylane facial fillers are all made with a biodegradable gel that contains no animal-based ingredients, which virtually erases any chances of an allergic reaction. The entire line of dermal fillers is manufactured with hyaluronic acid (HA), a naturally hydrating substance that is also found in the human body, making it biocompatible and safe to use as an injectable filler.
Hyaluronic acid synthesizes easily with your skin, binding to your skin's stores of moisture for optimal hydration retention. The HA injectable plumps your skin by filling in empty spaces between the elastin and collagen fibers deep within your skin. With proper levels of hyaluronic acid, your skin is smoother, tighter, and more supple.
HA dermal fillers such as Restylane Lyft and Restylane Silk are more compatible with your body than other non-surgical facial wrinkle treatments because your body absorbs them more readily and safely. Your skin looks and feels smoother and fresher, taking years off your appearance.
Is There a Difference Between These Facial Fillers?
Both Restylane Refyne are Defyne are FDA-approved to specifically address laugh lines, or nasolabial folds, the lines that develop from the corners of the mouth to the nostrils. Furthermore, they both deliver natural-looking results that have been found in clinical trials to last as long as 12 months.
But there is a small difference between these revolutionary fillers.
Restylane Refyne is for the treatment of moderate to severe facial folds, creases, lines, and wrinkles. It is designed to correct nasolabial folds and is the more flexible of the two treatments, hence offering softer, more subtle improvements.
Restylane Defyne also treats moderate to severe, deep facial folds and wrinkles, but it is specifically designed to go deeper. The gel is slightly less flexible, which means that it provides extra support for deeper folds and wrinkles.
Ideal Dermal Fillers For First-Time Patients
One of the reasons that Restylane Refyne and Restylane Defyne are so highly anticipated by both doctors and patients alike is that they were designed, in part, for patients who had previously been hesitant to try dermal fillers. Not only do the two new products offer more versatility to the entire line of facial fillers, but the innovative technology with which they are made provides subtle, flexible results that make both HA fillers ideal if you've been hesitant in the past.
Additionally, there is virtually no downtime necessary for these facial fillers. The potential side effects are typically mild and don't last more than a few days. Some of the possible side effects of Restylane Refyne or Restylane Defyne that could occur, usually around the facial wrinkle treatment site, include the following:
Soreness
Inflammation
Tenderness
Swelling
Bruising
Itching
Learn more about hyaluronic acid fillers at WebMD.com.
Photos
Videos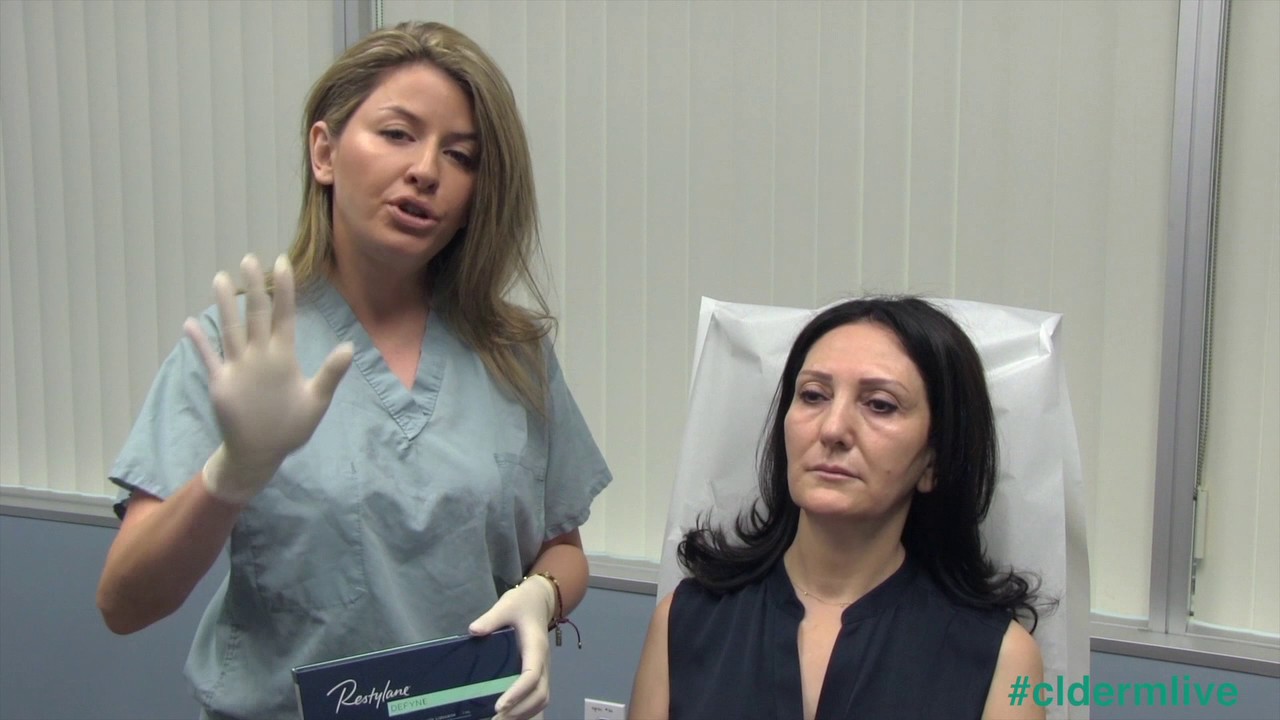 Restylane Refyne & Defyne Volume Treatment (3:15)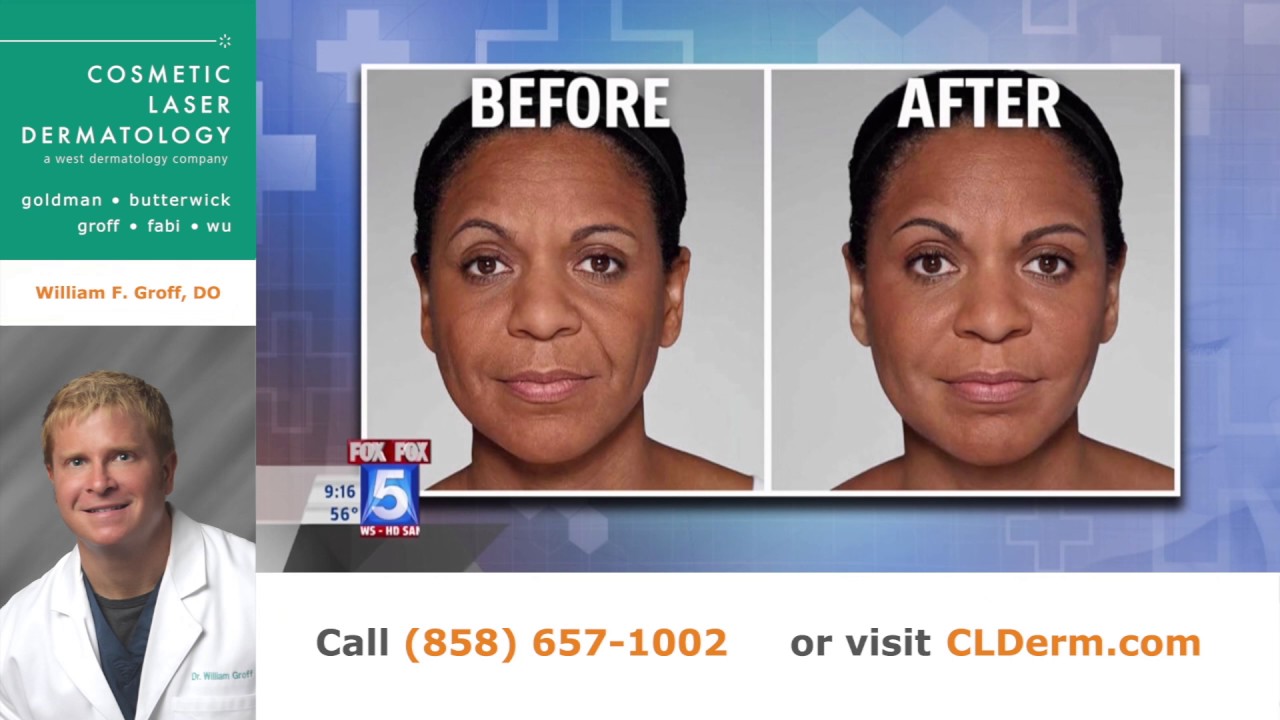 Ask the Derm: New Face Fillers - Restylane Defyne and Refyne (5:11)
FAQs
Q: What Makes Restylane Refyne and Restylane Defyne Unique?
A: The two new Restylane treatments are considered "next-generation" HA dermal fillers because they are manufactured using an innovative new technology called XpresHAn, which gives these gels more flexibility and support than other HA fillers. With the flexibility that Restylane Refyne and Restylane Defyne deliver, the filler gel moves easily with your skin, allowing your facial movements to look and feel natural.
Q: Which is Better for You?
A: This question can only be answered during an appointment at our San Diego practice. During this consultation, our dermatologists can determine whether Restylane Refyne or Restylane Defyne is the better facial wrinkle treatment for you based on the depth of the lines and wrinkles that you want to treat, among other factors. In fact, in some instances, a combination of the two fillers could be the most effective plan as both facial fillers can be administered in the same treatment session.
Other Options

Promotions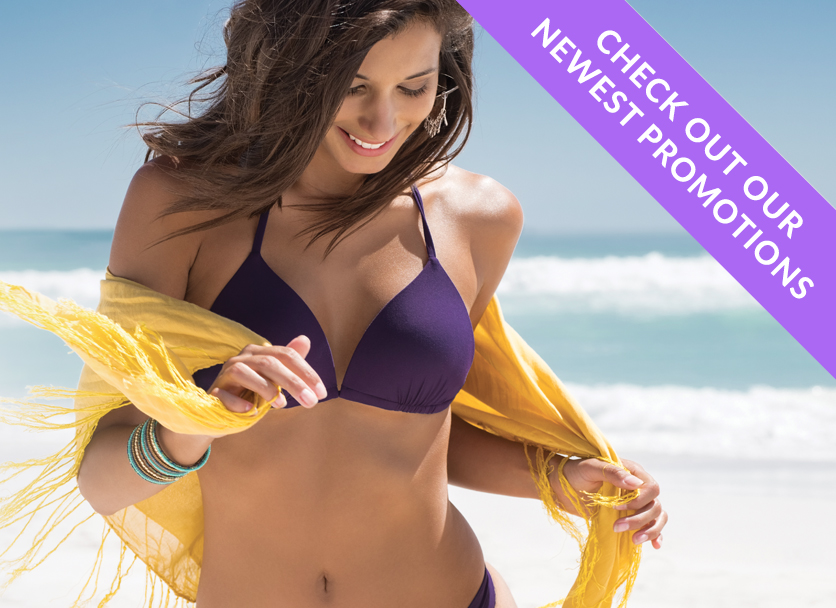 For more information about the monthly specials offered at Cosmetic Laser Dermatology, visit our Promotions page.
5/5 Stars
"If I could give this office 10 stars I would! I've never been to such an incredible office where everyone was so sweet, helpful, and professional!"
- Jessica V.
5/5 Stars
"I had such an awesome experience for my first visit and I am referring everyone I know to this office. From the super friendly staff to the state of the art procedures, they are the cream of the crop."
- Dinah M.
5/5 Stars
"I love and appreciate the professionalism, knowledge, warmth, and extraordinary care from the team at Cosmetic Laser Dermatology."
- Alejandro S.