Restylane Refyne and Defyne Overview

The supple, firm, smooth skin of youth that gives way to laxity, wrinkles, and lost volume as we age happens, in part, due to diminished production of a naturally hydrating substance in the body called hyaluronic acid. The Restylane family of dermal fillers is an effective way to address various effects of aging.
The entire Restylane line is composed of a specially-formulated version of hyaluronic acid to smooth lines wrinkles, volumize hollow areas, and supplement your body's natural stores of moisture to restore a more natural, youthful appearance.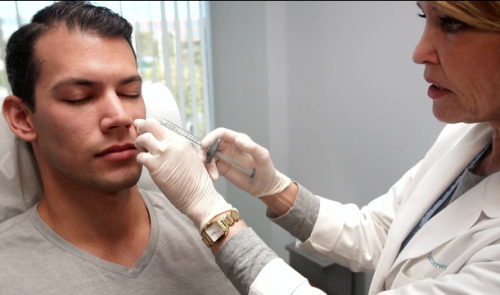 One area that is particularly susceptible to the effects of aging in the form of lines, wrinkles, and laxity is the area around the mouth. In other words, this is especially true for specific emotional expressions: laughing, smiling, even frowning.
Our board-certified, professional dermatologists have over 100 years of combined experience, and our skin experts will work to understand your aesthetic goals and determine the best treatment plan for you. That's why we're happy to provide two members of the Restylane line, Refyne and Defyne, that are designed to correct moderate to severe lines around the mouth while still allowing for freedom of expression and facial movement that's natural and seamless.
In particular, Restylane Refyne and Restylane Defyne are both designed to correct:
Nasolabial lines (from nose to mouth – i.e., laugh lines)

Marionette lines (from mouth to chin)
Wrinkle Relief with Refyne and Defyne
Both Refyne and Defyne are formulated with an innovative technology that has three advantages over other injectable facial fillers:
Reduces the appearance of moderate to severe mouth lines

Enables natural facial movement (i.e., no "frozen" look)

Lasts much longer
The technology behind the effectiveness of Restylane Refyne and Restylane Defyne is called XpresHAn, which gives the hyaluronic acid filler gels a softer, more pliable consistency. This allows the two treatments to deliver more fluid and natural-looking movements when you make facial expressions such as smiles or frowns.
How Are Refyne and Defyne Different?
Despite the fact that both Refyne and Defyne are intended for correction of nasolabial folds and marionette lines, there are slight differences between them.
Refyne has softer properties, making it the more flexible of the two. This means it's suitable for patients seeking gradual improvement of moderate to severe nasolabial folds and diminishment of marionette lines.
Defyne is the firmer solution; designed to improve laugh lines that are deeper and more severe. It penetrates deep below the skin surface to provide strength and support to collagen and elastin fibers responsible for the firmness and pliability of youthful, healthy skin. The result is tighter, stronger, more resilient skin and the perfect choice for deeper laugh lines or folds.
Refyne or Defyne: Which Is the Best Choice?
In general, Refyne is the choice for shallower, less severe laugh lines because of its softer properties, which allow it to deliver subtler effects. If you've never undergone facial filler treatments before, Refyne is a good "starter" treatment. Restylane Refyne has changed the game of facial fillers with the natural improvements it provides.
For deeper, more severe laugh lines and marionette lines, Defyne is the choice because of its firmer properties that offer support from within the skin. Yet, firmer doesn't mean a "frozen" face; Defyne still offers pliability that makes for natural-looking expressions and is ideal for such facial creases and lines that may not have responded to previous other treatments.
A combination treatment with Refyne and Defyne utilized together in the same session is another option. This facial rejuvenating procedure will enhance the effects of treatment by addressing moderate wrinkles in one place while correcting more severe lines and creases elsewhere.
Is a combination treatment right for you? Only a consultation with our friendly, warm experts can determine this, so join over 150,000 of your San Diego neighbors and schedule a consultation today at Cosmetic Laser Dermatology.
What to Expect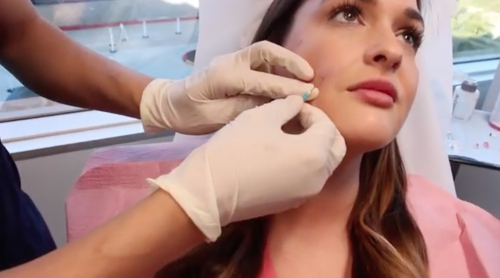 Restylane Refyne and Defyne are different from other dermal fillers because of the special formulation of hyaluronic acid that reduces the appearance of moderate to severe facial lines and creases while still allowing for natural-looking expressions and facial movement.
At Cosmetic Laser Dermatology, our physicians are expert Restylane injectors who actually administer Restylane Refyne and Defyne treatments themselves and are one of the few dermatology practices in San Diego where board-certified dermatologists do so.
Read our pre/post-treatment guidelines for Restylane Refyne and Defyne.

Treatment at our state-of-the-art offices is highly refined and usually takes less than an hour, although that depends on the extent of your treatment and the number of injections you receive. Our doctors perform the procedures with Refyne or Defyne with expert technique using ultrafine needles to minimize pain and discomfort, although, if you prefer, you can have a topical numbing cream applied to further enhance your comfort.
There is little to no downtime, and after your session, you can go back to your daily schedule. Within days, if not sooner, you'll start to notice a healthier, more youthful appearance:
Smoother, softer skin

Fewer facial lines and creases

Added volume

Skin flexibility and firmness for natural-looking facial movements
The effects of both Refyne and Defyne last longer than those of other facial fillers, as they are clinically proven to give you great results for up to 12 months, often longer, which is double the time than most other dermal fillers provide.
Side Effects
Because both Refyne and Defyne are formulated using "next-generation" technology, the two treatments result in little to no downtime. There are also few side effects, which are typically mild, limited to the treatment site and including swelling, bruising, soreness, tenderness, redness, and itching; occasionally, bumps arise around the area, too. However, most side effects should dissipate within a week.
To know more about Restylane Refyne and Restylane Defyne, contact Cosmetic Laser Dermatology today to see how either treatment – or a combination procedure – could give the results you're looking for. Our staff is dedicated to the health, safety, and beauty of your skin.
Treatment Guidelines
During your procedure:
An assessment will be made by your physician to determine the type of product and
appropriate amount needed.
Multiple injections will be administered to treated areas.
The filler contains lidocaine, however, some physicians may decide to use a topical
numbing agent or local anesthesia injections prior to filler injections.
You may have a very small amount of pinpoint bleeding where the needle was
inserted. This usually subsides in a few minutes.
After your procedure:
You may use your regular skincare products and make-up.
You can apply ice packs to ease tenderness and swelling.
Do NOT manipulate, rub, massage, apply pressure, etc. to treated areas or lay face
down after treatment.
Immediately after the treatment you will experience swelling which can last 1 – 3 days. The
above-mentioned fillers are made from hyaluronic acid (which is a substance your body
normally produces) and it attracts water to it which causes the swelling.
You may feel lumps where the filler was injected. This is also swelling and they will
subside in about 3 – 5 days and are usually not visible.
You may get a bruise from the injections. If so, you are welcome to come into the office
the following day and have the bruise(s) treated with a laser at no charge.
You may also take Arnica pills before and/or after the treatment to decrease the risk of
bruising and to help any bruises you have to subside faster. We have Arnica available
for purchase.
Results are immediate but due to the swelling, the expected end result can be seen
between 7 – 10 days.
Follow any additional specific post-treatment instructions from your physician.
It is always a possibility that you may not get the desired result after one treatment.
Additional treatments may be necessary to achieve optimal desired results.
Follow up with your physician in ______ days/weeks, or as needed.
Please contact our office if you have any questions or concerns at (858) 657-1002.
Photos
Videos
Safely Treat Signs of Aging With Restylane Dermal Fillers in San Diego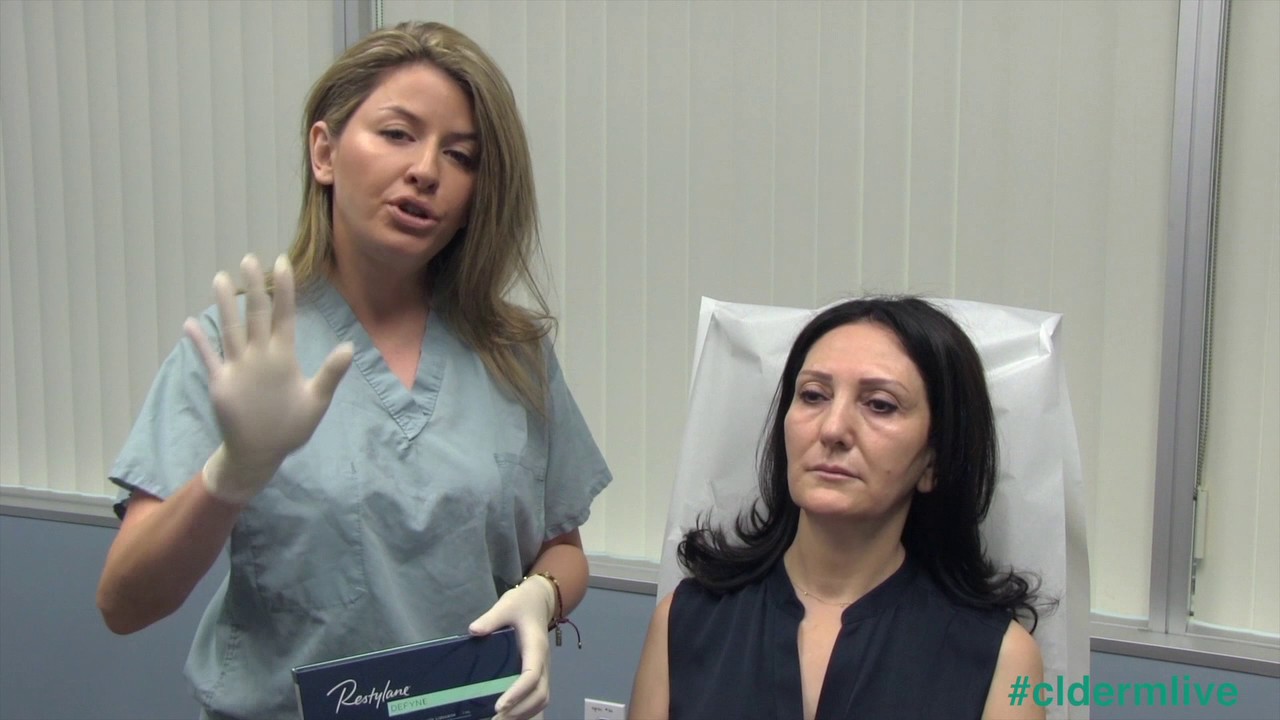 Restylane Refyne & Defyne Volume Treatment (3:15)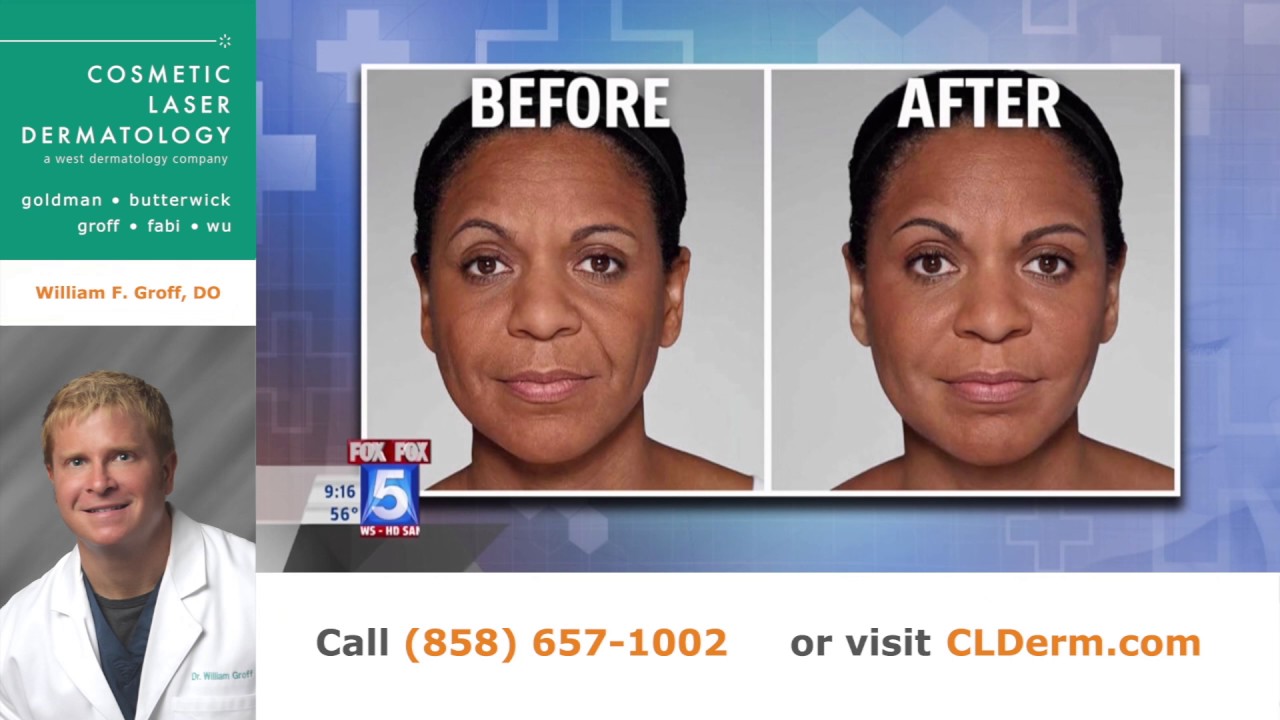 Ask the Derm: New Face Fillers - Restylane Defyne and Refyne (5:11)
FAQs
Q: How are Restylane Refyne and Restylane Defyne different from other Restylane treatments?
A:
The difference between Restylane Refyne and Defyne and other Restylane treatments is the specific areas they target. Both Refyne and Defyne target and help smooth lines around the mouth (nasolabial folds and marionette lines). Traditional Restylane helps add fullness and volume to various types of facial wrinkles as well as to the lips. Restylane Lyft is designed to volumize the midface area, cheeks, and back of the hands, while Restylane Silk is formulated to address fine lines and wrinkles, particularly around the lips and mouth.
Q: If both Restylane Refyne and Restylane Defyne are intended to address nasolabial folds and marionette lines, how are they different?
A:
Refyne addresses less severe lines and creases by integrating with your skin to give subtle support for natural-looking movement and expressions, while Defyne targets more severe folds and creases while still allowing you to seamlessly express yourself through a wide range of natural-looking facial movements.
Q: What is hyaluronic acid (HA)?
A:
HA is a natural hydrating substance in your body that is responsible for helping your skin be soft, pliable, youthful looking. Aging can cause us to produce less and less HA, causing our skin to sag and wrinkle. Both Refyne and Defyne infuse the skin with hyaluronic acid to restore your skin's soft, youthful look.
Q: Does treatment with Refyne or Defyne hurt?
A:
Typically, there is little to no pain or discomfort because we use ultrafine needles to administer treatment, and we do it with techniques and skill born of experience and training. Often, the injections are described as feeling like small pinpricks that don't cause much discomfort. However, to enhance comfort, a topical numbing cream can be applied prior to treatment.
Q: How long does one session of treatment take?
A:
Typically, a single session lasts no more than an hour, although it depends on the severity of the lines and folds, the number of injections you receive, and your aesthetic goals. With typically little to no downtime, you can easily go right back to your day.
Q: When will I see results with Refyne and Defyne?
A:
Although full results may not be in full effect for up to 2 weeks, typically, subtle results begin to show within days.
Q: How long do the results from Restylane Refyne and Defyne last?
A:
Although results vary, both treatments provide improvement that typically last as long as 12 months. You may choose to return to Cosmetic Laser Dermatology as you see fit for follow-up sessions to maintain the effects.
Q: What side effects are there?
A:
Side effects from Restylane Refyne and Defyne are typically mild and temporary, and could include swelling, tenderness, bruising, itching, redness, and/or lump formation around the injection site(s). However, they should subside within 1-2 days.
Q: Is there much recovery or downtime?
A:
Not at all, if any. While mild swelling and other side effects could occur, it shouldn't interfere with your daily activities.
Other Options

Alternatives to Refyne and Defyne include the Juvederm family; also, a combination treatment with Juvederm is often chosen for even more enhanced results. Sculptra is a collagen-boosting treatment which can improve facial volume. To find out more about Restylane Refyne and Defyne, as well as other options, contact Cosmetic Laser Dermatology for a consultation.
Promotions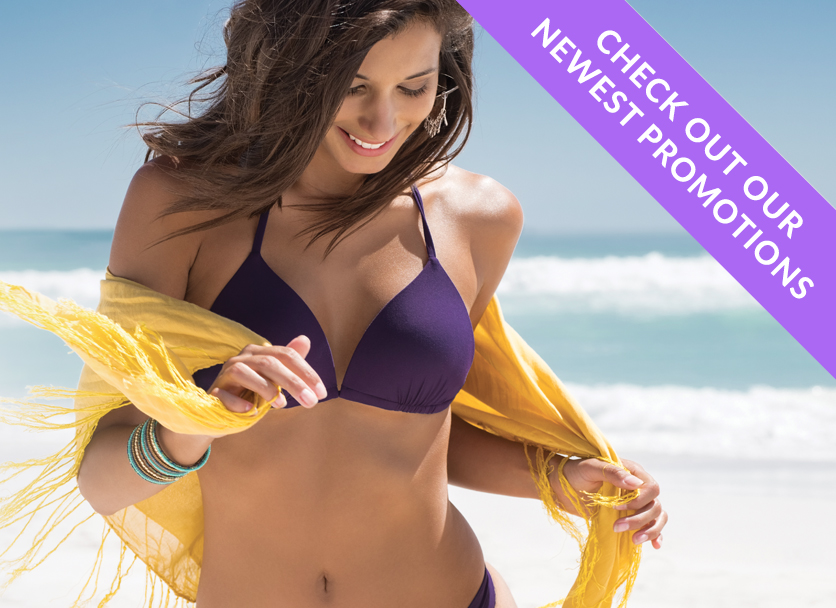 For more information about the monthly specials offered at Cosmetic Laser Dermatology, visit our Promotions page.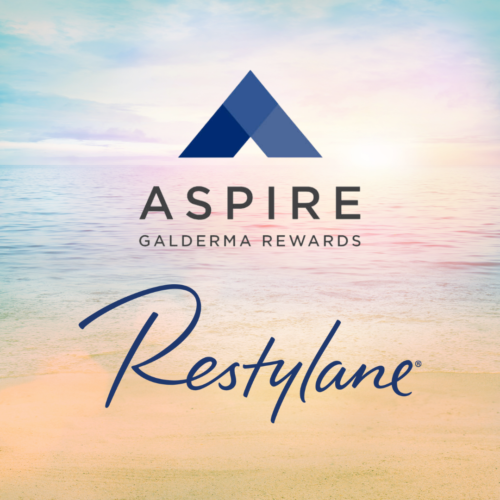 Earn rewards on your Restylane treatments and apply your earned points to your next visit to save big. Visit our Rewards Program page for more information.