Restylane Silk Overview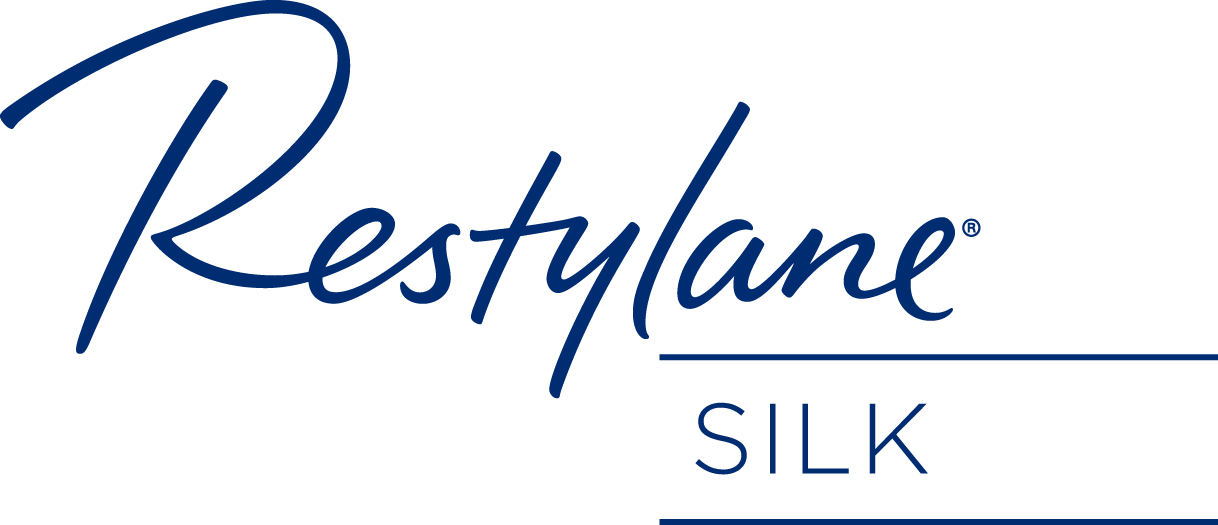 Restylane Silk is a dermal filler designed to add volume and smoothness to the lips and mouth. This injectable works with the body's own hyaluronic acid, a substance that occurs naturally in the body, providing a natural-looking and younger appearance.
Our cosmetic dermatologists actually perform all Restylane Silk treatments themselves – they don't delegate injectable treatments to nurse practitioners and assistants like many doctors do, which means that you're in good hands with a Restylane Silk treatment at Cosmetic Laser Dermatology!
What to Expect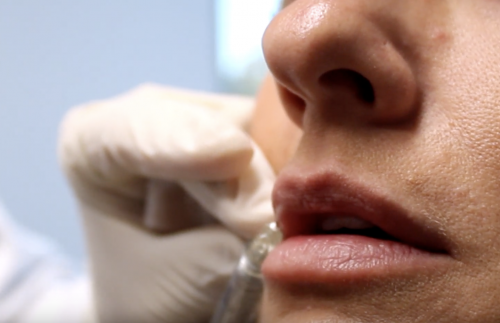 When injecting Restylane Silk, our team of expert dermatologists uses an extremely fine needle or a blunt tip cannula, which was recently approved by the FDA, to minimize pain and discomfort while providing fullness to the lips. Restylane Silk also has the added benefit of 0.3% lidocaine. This lidocaine works as a local anesthetic to reduce pain and discomfort even further.
Restylane Silk is injected directly into whichever part of the face you wish to be treated. Once injected, it creates a smoother, younger look by filling in fine lines and wrinkles, or by plumping the lips. Restylane Silk works immediately by providing volume in the injected area.
What's The Difference Between Restylane And Restylane Silk?
The main difference between Restylane and Restylane Silk is that the latter contains 0.3% lidocaine. The addition of lidocaine to the proven Restylane formula provides the benefit of reducing any discomfort or pain associated with the procedure. Restylane Silk is the most comfortable, pain-free dermal filler on the market.
Treatment Guidelines
During your procedure:
An assessment will be made by your physician to determine the type of product and
appropriate amount needed.
Multiple injections will be administered to treated areas.
The filler contains lidocaine, however, some physicians may decide to use a topical
numbing agent or local anesthesia injections prior to filler injections.
You may have a very small amount of pinpoint bleeding where the needle was
inserted. This usually subsides in a few minutes.
After your procedure:
You may use your regular skincare products and make-up.
You can apply ice packs to ease tenderness and swelling.
Do NOT manipulate, rub, massage, apply pressure, etc. to treated areas or lay face
down after treatment.
Immediately after the treatment you will experience swelling which can last 1 – 3 days. The
above-mentioned fillers are made from hyaluronic acid (which is a substance your body
normally produces) and it attracts water to it which causes the swelling.
You may feel lumps where the filler was injected. This is also swelling and they will
subside in about 3 – 5 days and are usually not visible.
You may get a bruise from the injections. If so, you are welcome to come into the office
the following day and have the bruise(s) treated with a laser at no charge.
You may also take Arnica pills before and/or after the treatment to decrease the risk of
bruising and to help any bruises you have to subside faster. We have Arnica available
for purchase.
Results are immediate but due to the swelling, the expected end result can be seen
between 7 – 10 days.
Follow any additional specific post-treatment instructions from your physician.
It is always a possibility that you may not get the desired result after one treatment.
Additional treatments may be necessary to achieve optimal desired results.
Follow up with your physician in ______ days/weeks, or as needed.
Please contact our office if you have any questions or concerns at (858) 657-1002.
Photos
FAQs
Q: How does it work?
A:
Restylane Silk works by using hyaluronic acid, a naturally-occurring substance in the human body responsible for smoothness and fullness of the face, to restore lost volume. Wrinkles and fine lines can be filled using Restylane Silk, and lips can be plumped as well.
Q: How long does it take?
A:
Restylane Silk is a very quick procedure. Depending on the treatment area, it can take anywhere from 5 to 30 minutes. This is the perfect procedure for someone who doesn't have much time but wants a refreshed and rejuvenated youthful appearance.
Q: When will I see results?
A:
Results from a Restylane Silk procedure can be seen immediately following the treatment. It may take a few days to see full results.
Q: How much downtime is required?
A:
There is minimal downtime associated with Restylane Silk. You may experience some swelling, numbness, or redness around the injection site, but this typically fades after just a few hours.
Q: Is it painful?
A:
Restylane Silk contains lidocaine, a local anesthetic. Due to this addition, pain and discomfort are minimal. Our team of expert dermatologists use an extremely fine needle and have years of expertise, so you can feel assured that any pain or discomfort will be absolutely minimal.
Q: How long does it last?
A:
Restylane Silk commonly lasts for six months to a year, depending on the type of treatment done.
Q: What are the side effects?
A:
There are minimal side effects from using Restylane Silk. The most common side effects are some minor swelling or redness around the injection site, which usually disappears within a few hours.
Q: How much does it cost?
A:
Each San Diego Restylane Silk treatment is customized for the individual patient. The price will be determined based on how much Restylane Silk is used and how many areas are being treated. Schedule a consultation with one of our expert San Diego dermatologists to customize a treatment plan.
Q: Can it be used with other injectable treatments?
A:
Yes, it can! Using Restylane Silk together with Botox or Dysport can have even better results. The Botox works to prevent new wrinkles while the Restylane Silk fills in existing ones.
Other Options

At Cosmetic Laser Dermatology, we offer a wide-variety of advanced dermal fillers, including Volbella or Juvéderm, that can be used for gorgeous lip enhancement results. Contact us today to learn which injectable is right for you!
Promotions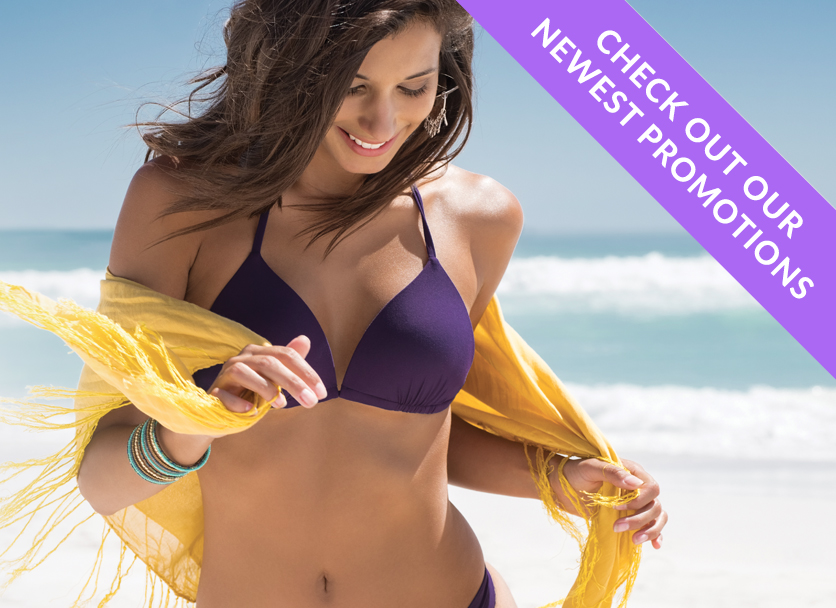 For more information about the monthly specials offered at Cosmetic Laser Dermatology, visit our Promotions page.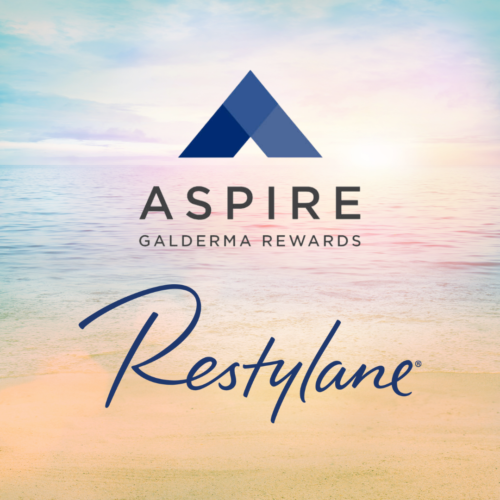 Earn rewards on your Restylane treatments and apply your earned points to your next visit to save big. Visit our Rewards Program page for more information.