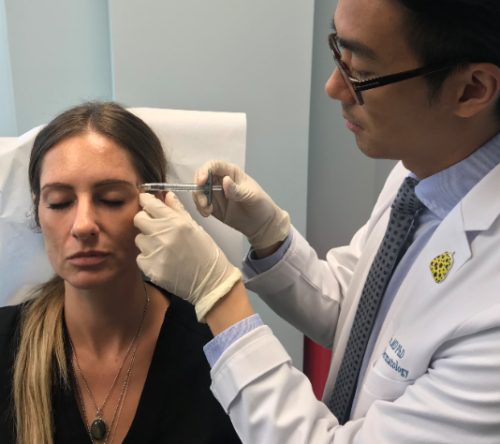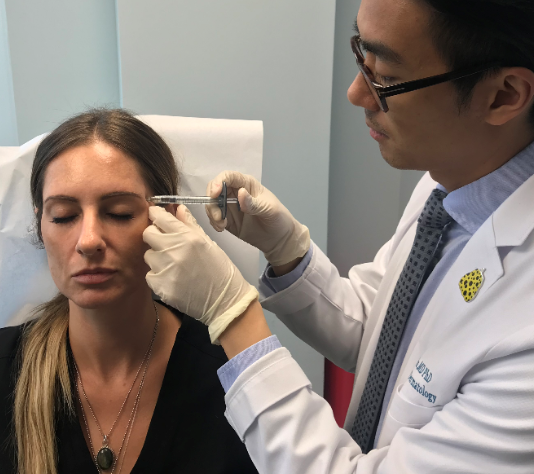 As the science of cosmetic dermatology advances, more dermatologists are turning to combination treatments to provide the absolute best results possible for their patients. We know that different types of wrinkle treatments are better for different skin issues, so by combining them, we can create beautiful, comprehensive results that a single treatment alone could not achieve. By using the principles of "relax, restore, and resurface," we can best help patients on their skincare journeys.
Three Steps to Beautiful Skin
Relax
Neuromodulators such as Botox®, Dysport®, and Xeomin® are perfect wrinkle treatments for relaxing target muscles to reduce dynamic wrinkles, such as crow's feet, forehead lines, and frown lines. These neuromodulators can also be used in other ways; for instance, to lift the eyebrows for a non-invasive brow lift and to slim the jawline for a sleeker, more feminine V-shaped jaw. Learn more about cosmetic Botox visit medlineplus.gov
Restore
After relaxing the appropriate areas of the face, we'll move on to restoring volume where it's been lost. As we age, we lose volume in our cheeks, temples, and lips, which can lead to a gaunt, aged appearance. Fillers, such as Juvederm Volbella® or Voluma® and Restylane® Silk or Lyft, are perfect for plumping lips, augmenting the cheeks, and filling in sunken temples.
Resurface
Finally, we can resurface the skin using laser technologies to reduce the appearance of dark spots, even out skin texture, smooth over deep lines and wrinkles, and eliminate unwanted spider veins around the nose, eyes, or temples. Skin resurfacing is the finishing touch to create a smooth, beautiful canvas over all of the structural adjustments from the "relax" and "restore" steps.
By addressing all of the layers of tissue that are aging, we can create the most comprehensive rejuvenation plans possible for our patients in a completely non-surgical manner. Ring in the New Year refreshed and rejuvenated with the three "R"s!
Enjoy the Benefits of the Three "R"s at Cosmetic Laser Dermatology
Don't let the New Year begin without taking advantage of the rejuvenating skincare procedures at our San Diego dermatology practice. Contact us today to schedule an appointment.
Next, learn how to refresh your skin after years of damage.