Undergoing a cosmetic treatment is intended to be a rejuvenating experience. It improves the skin and revitalizes your appearance so that you look and feel more youthful and vibrant.
The number of cosmetic spa centers around the country has mushroomed in recent years. This proliferation has supposedly made getting cosmetic treatments easier, more convenient, and, in some cases, less expensive. However, a large majority of these types of places do not employ licensed, fully-trained medical doctors and physician assistants. Thus, the risks of consequences like infections and scarring are greatly increased.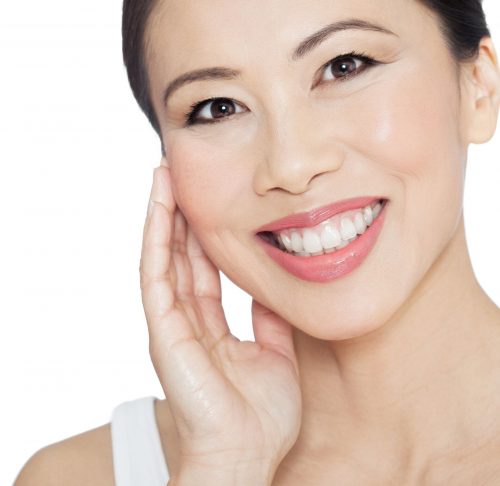 If you're considering any cosmetic treatment, from popular ones like Botox and dermal fillers to less well-known ones like the vampire facial, you should always trust your experience to a board-certified staff consisting of dermatologists and physician assistants.
At Cosmetic Laser Dermatology, where our staff of world-renowned dermatologists has over 100 years of combined experience, we do cosmetic treatments right. Our staff is fully board-certified, medically trained, and highly skilled. We implement the safest, most effective, and best practices available so you can count on achieving your aesthetic goals safely.
Consequences of Getting Treatment at a Spa
Even going to a spa center for common procedures like Botox or facial filler injections can be problematic. To deliver the convenience and low-cost treatments they tout, it's very tempting for them to skirt medical guidelines and use unsafe practices. And it's even more so for procedures that are complicated.
For example, earlier this year, a spa in New Mexico was found to be using unsafe practices when performing a vampire facial that resulted in serious complications for a client.
When performed correctly, a vampire facial may help stimulate collagen growth that leads to newer, fresher-looking skin. The treatment which is not standardized or medically proven to be effective involves drawing a patient's blood to be specially processed so that plasma is drawn from it to extract nutrients, protein, and other growth factors necessary for improving the skin. Once the plasma is extracted, it's injected back into or applied onto the targeted area with a micro-needling pen that creates tiny skin punctures to promote self-healing.
As with any injectable procedure, this complex treatment should be administered by a medical expert who is extensively trained and highly skilled. If done by someone who isn't medically trained, this and other injection procedures can increase the risks of complications like exposure to HIV or other bacterial and/or viral diseases.
Exposure to HIV happened at the spa in New Mexico and its state Department of Health recommended that all clients of the aforementioned facility visit their local Public Health Office for HIV testing and counseling after the incident.
Advantages of Treatment at a Doctor's Office like Cosmetic Laser Dermatology
Cosmetic procedures are designed to improve skin aesthetically. Yet, they still require medical training, expert knowledge, and proper certification or licensing to be effective and safe. To ensure that you receive the safest and most effective treatment possible, always trust your cosmetic procedure only to medical professionals.
The advantages of enlisting the services of a medical practice far outweigh all other considerations:
Cleanliness and sterility

Safe practices

Education

Extensive training

Expert knowledge

Adherence to proper protocols

Experience
What to Look For When Considering a Cosmetic Treatment
Many procedures, such as the skin-revitalizing vampire facial, require specific training that entails detailed, thorough, and expert knowledge of procedures, techniques, and methods. After all, these procedures involve complicated work on the human body, so scant or insufficient knowledge is a risk to you.
When a vampire facial or any other cosmetic procedure is done safely and properly by a medical professional, there should not be exposure to any such blood-borne infections like the incident in New Mexico. A dermatologist and staff will follow the proper protocols to ensure that such consequences will not occur.
When considering a cosmetic procedure, make sure:
The staff are board-certified

Everything is done in front you

The practitioners are using new equipment

They are changing the needles and tips

A board-certified dermatologist is in the office
Furthermore, also make sure that the providers are certified to perform the services being offered, as specific training is required to be certified for procedures such as the vampire facial; in fact, there are certain requirements to ensure certification is maintained.
Cosmetic Treatments Done Right at Cosmetic Laser Dermatology
If you're interested in any type of cosmetic procedure, the staff at Cosmetic Laser Dermatology has the education, training and expertise, which is why over 150,000 of your San Diego neighbors have trusted their aesthetic rejuvenation to us. We're always up to speed on the latest techniques, technologies, and methods that ensure your safety, and we customize treatments based on what you want.
When you schedule a consultation with our medical professionals, your aesthetic concerns and goals will be heard and we'll work with you to design a customized treatment plan for you.
Next, read about our 5 keys to perfect skin.