Patients can enjoy many benefits from a body sculpting procedure. If you've been struggling to lose a few final inches after weight loss or if you have pockets of fat that don't respond to diet and exercise, then a body sculpting procedure could give your body the boost it needs to finally reduce excess fat and allow your body to reflect your healthy lifestyle. One example of a safe and effective way to contour your body is through tumescent liposuction, and a new study from doctors at Cosmetic Laser Dermatology found that this technique is a safe procedure with long-lasting results and high patient satisfaction.
At Cosmetic Laser Dermatology, our board-certified dermatologists not only offer the latest technologies in minimally-invasive body sculpting procedures in San Diego, CA, but they are also liposuction and fat removal experts. We have authored more than a dozen articles for peer-reviewed medical journals, spoken at national and international medical conferences, and contributed chapters to best-selling medical textbooks on liposculpture treatments in  performing liposculpture over the past 25+ years. It is our goal to help all our patients achieve the body contour they want in the safest and most effective manner possible.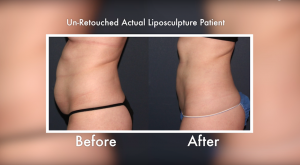 What is Tumescent Liposculpture?
Tumescent liposculpture, also known as "Awake Lipo," is the most advanced liposuction technique available for permanently removing excess fat deposits in areas resistant to diet and exercise.
Liposuction can effectively contour areas prone to fatty deposits, including:
Abdomen 

Hips

Thighs – inner thighs, outer thighs (saddlebags), anterior thighs (front of thigh)

Buttocks

Neck and jowls

Upper arms

Back (mid and lower)

Calves

Ankles

Breasts

Above the knees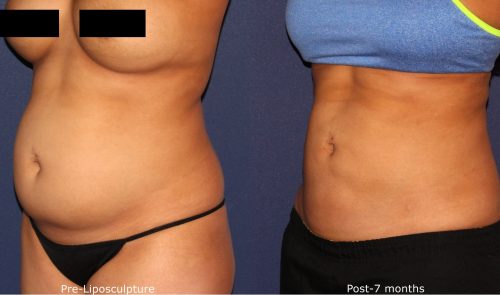 Tumescent liposculpture is not intended for extensive weight-loss, but it is rather a safe and effective way to eliminate fat for those who have been unsuccessful in reducing it through diet and exercise. The procedure is a supplement to your already healthy lifestyle. In our San Diego, CA office, our board-certified dermatologists reduce fatty deposits from targeted areas while artfully sculpting the body into a slimmed-down figure with this liposculpture treatment that boasts many benefits, such as:
Ability to reach all depths of fat

May remove a larger quantity of fat (up to 4L is safe)

Can use the removed fat for fat grafting in other areas

More precise sculpting

Enhanced results

Fewer incisions

Less scarring

Faster healing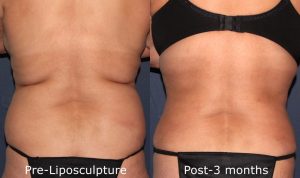 Unlike the more invasive liposuction treatments of the past, tumescent liposculpture uses local anesthetic. Specifically, the fat removal procedure is called tumescent, which means "swollen," because it involves the surgeon filling and swelling the targeted fatty areas with a special anesthetic solution. The solution completely numbs the treatment area, stops bleeding, and thins the fat, allowing patients to undergo the procedure with tiny suction cannulas that will only require small incisions that do not need any closing. Patients are able to return to their daily activities after only a few days of recovery, and the result is smooth and natural-looking contours without any telltale signs of a liposuction treatment.
Results From a New Tumescent Liposuction Study
The new study that focuses on tumescent liposuction and its long-term outcome is authored by Michael B. Lipp, DO, Kimberly Butterwick, MD, Kunal Angra, MD, Chatchadapon Chunhara, MD, and Mitchel P. Goldman, MD. The study evaluates the long-term results and patient satisfaction of liposuction in a single-center institution. Patients (n=600) who underwent tumescent liposuction at our practice between 2002-2014, completed questionnaires and visited our office for follow-ups regarding their past liposuction procedures.
Thirty-two patients completed the patient questionnaire survey and followed up in the office. Surgeons and blinded evaluators saw significant differences in the patients' shape or volume, skin laxity, and firmness. The mean follow-up period was 8.9 years overall and 9.9 years for the neck. Overall, 85.7% of the patients would recommend liposuction to their friends and family members. The study concludes that tumescent liposuction is a safe procedure with long-lasting results and high patient satisfaction. To learn more about tumescent liposuction, visit journals.lww.com
Schedule A Tumescent Liposculpture Procedure in San Diego, CA
If you feel frustrated about your stubborn pockets of fat, you might benefit from a liposculpture procedure. Our body sculpting experts at Cosmetic Laser Dermatology are board-certified dermatologists with years of training and experience in delivering high-quality results for patients. We also understand how this procedure can give you the self-confidence you need. To learn more or to schedule a consultation, contact our San Diego, CA office today.