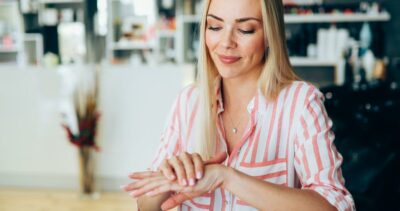 At Cosmetic Laser Dermatology in San Diego, your skin is important to us. Our world-renowned expert dermatologists not only use authentic, research-supported, and dermatologist-tested skin care products but we have also participated in numerous clinical trials to research the efficacy of various skin care products. In fact, several of our board-certified dermatologists have created skin care products that have become the gold standard in the treatment of various skin conditions.
Although it seems that the sole difference between a drugstore dermatology product and a medical grade one is price, don't be fooled. Medical grade serums, lotions, creams, and cleansers all contain clinically-proven active ingredients that maintain the health of your skin and keep your appearance radiant and youthful-looking.
If you've been considering a new skin care product because the one you've been using is doing little to address your concerns, read on to learn more about the medical grade dermatology products that will actually correct your skin issues.
Additionally, it may be tempting to purchase skincare treatments online at a discount but, in many cases, these cheaper products are actually knock-offs and do not contain the same effective ingredients. These cheaper options may also contain expired or inactive ingredients that have simply been repackaged as a high-end, medical-grade skin care item. Don't be fooled by deals that seem too good to be true, they probably are!
Top Dermatologist-Tested Skincare Products at CLDerm
SkinMedica
One of the most advanced lines of sk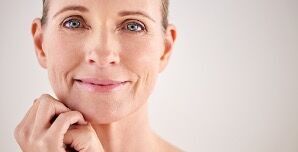 in care products on the market, SkinMedica was developed by two of CLDerm's own world-class dermatologists, the late Dr. Richard Fitzpatrick and Dr. Mitchel Goldman.
The SkinMedica line uses rigorously-researched and carefully-selected ingredients that are uniquely crafted to do the following:
Cleans clogged pores
Tone lax skin
Repair damaged skin
Moisturize dry, itchy skin
Brighten dull, lifeless skin
Rejuvenate every type of skin
Lighten and erase irregular skin pigmentation
Minimize fine lines and wrinkles
Our best-selling anti-aging serum is the TNS Essential Serum, which is designed to improve the texture of your skin and tighten skin laxity. It also reduces the appearance of fine lines and wrinkles.
Other effective dermatology products from SkinMedica include HA-5, Total Defense + Repair Sunscreen, TNS Eye Repair Cream, Vitamin C & E Complex, Tri-Retinol Complex .25/0.5/1.0, and Lytera 2.0 Skin Brightening Complex.
SkinCeuticals
SkinCeuticals skincare products are well known for being based on years of meticulous skin cancer research. Skin protecting and nourishing antioxidant-rich formulas are the hallmarks of each SkinCeuticals product.
The scientifically-proven, clinical-strength skin treatments safely, gently, and effectively hydrate your skin and reduce the signs of aging. They also protect your face and body from daily wear and tear for a healthier, more youthful-looking appearance.
Best-selling SkinCeuticals products at our San Diego practice include Phloretin CF Gel, Advanced Pigment Corrector, and Triple Lipid Restore 2:4:2.
Neocutis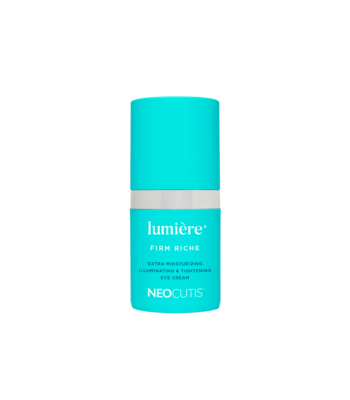 Neocutis has seen great success in clinical studies and in the real world with results published in several highly-acclaimed dermatological journals. Neocutis products are formulated with innovative skin nourishing technology that demonstrably addresses the effects of aging so effectively that only dermatologists are allowed to provide them.
One crucial secret to the effectiveness of the Neocutis line is the Processed Skin Cell Proteins, an incredible healing agent unique to Neocutis products. The revitalizing effect must be seen to be believed.
Among the best-selling products in the Neocutis line at our skin care center in San Diego include Bio Cream, Bio-Cream Riche, Journee SPF 30, Lumiere, and Lumiere Riche Eye Cream.
Clarisonic
A variety of skin care products at CLDerm are designed to complement certain cosmetic and dermatologic procedures that we perform. The Clarisonic brush is a skin cleansing dermatology system that perfectly complements a laser wrinkle treatment.
Two of the best sellers from the Clarisonic line at our medical center include Alpha Fit and Mia 2.
EltaMD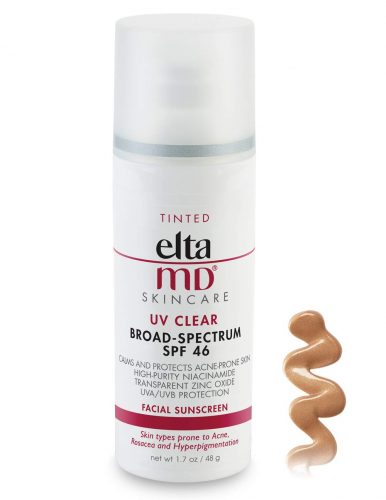 CLDerm is proud to carry EltaMD, a line of broad-spectrum sunscreens that is formulated to protect and nourish all types of skin against sunburns, skin cancer, and aging.
EltaMD sunscreens contain top-grade zinc oxide and anti-aging vitamin B3; they're also fragrance- and paraben-free as well as non-comedogenic – the ultimate in safe sun protection!
From EltaMD, we carry the best-selling UV Physical SPF 41, UV Clear Tinted SPF 46, and UV Sport SPF 50 sunscreen products.
Learn more about how to find the best SPF at WebMD.com.
ISDIN
Launched by Spain's top dermatologic company, ISDIN skincare products are specially formulated to treat specific skin conditions and concerns using the latest in medical and scientific discoveries. For more than 40 years, ISDIN has worked closely with doctors and pharmacists to create innovative products that achieve maximum efficiency, using only the best scientifically-proven ingredients.
Stratamed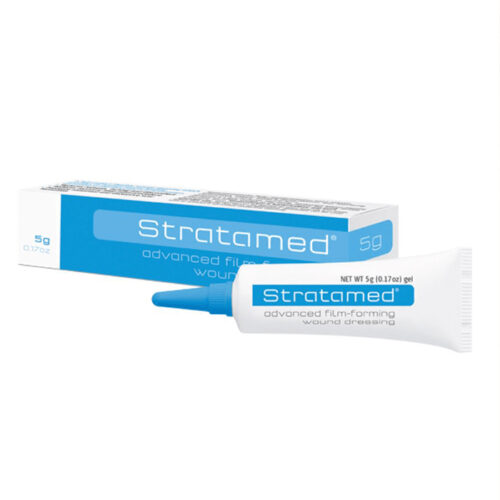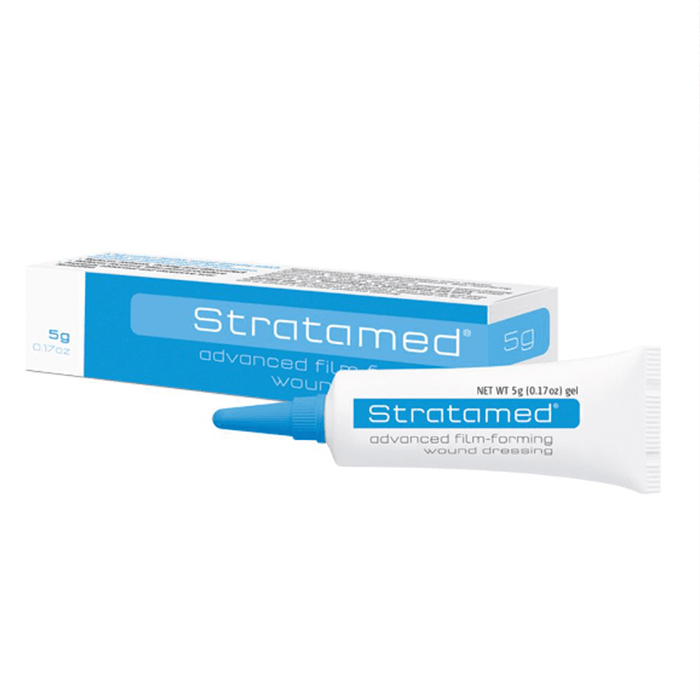 Stratamed is a revolutionary treatment designed to improve wound healing and scar management following a surgical procedure or cosmetic treatment, such as laser therapy, chemical peels, tattoo removal, and dermal resurfacing. The gel-based dressing forms a flexible film over the treated or damaged skin, ensuring faster healing, reduced inflammation, protection against infection, and significantly improved outcomes.
The gel-based dressing forms a flexible film over the treated or damaged skin, ensuring faster healing, reduced inflammation, protection against infection, and significantly improved outcomes.
Colorescience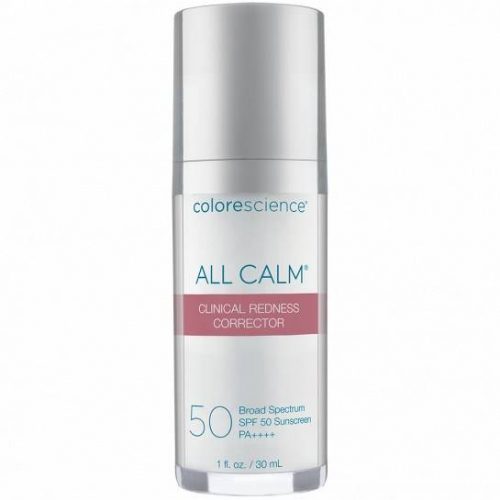 For unbeatable makeup and sunscreen products, Colorescience makes a strong claim. Its makeup products deliver a smooth, radiant complexion while its sunscreens protect your skin from the harsh sun.
Effective for all skin types, Colorescience products are formulated using ingredients of the highest quality to keep your skin healthy and amazing.
We offer several of the line's best selling products, including Sunforgettable Lip Shine, Sunforgettable Mineral Sunscreen Brush, Mineral Corrector Palette, and Loose Mineral Foundation Brush.
Pomega5
We're proud to be among the skin care centers in La Jolla that provide Pomega5, a line of products that are all natural and organic. As such, they provide all types of skin with the nourishment you need to revitalize your skin and take years off your appearance.
The best-selling Pomega5 products available to you at CLDerm include Daily Purifying Face Mist, Daily Revitalizing Concentrate, Healing Cream, and Intensive Nightly Repair Serum.
To Learn More about Keeping Your Skin Healthy, Contact Cosmetic Laser Dermatology
To learn which of these effective dermatologist-tested skin care products are best suited to your needs, contact Cosmetic Laser Dermatology to schedule a custom consultation. Contact us online or call (858) 943-2113 today.
Next, read about a new way to start off the new year by CoolSculpting.