SkinCeuticals Custom D.O.S.E. Overview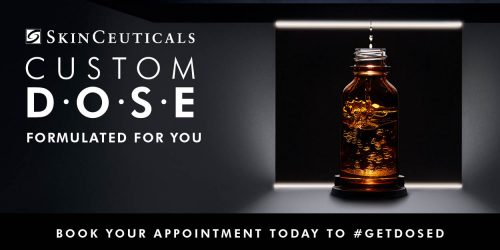 Topical skin solutions are only as good as their ability to address the precise needs of each user. SkinCeuticals Custom D.O.S.E. serums take customization to the next level by combining potent, active ingredients in exact amounts, in order to produce healthier, vibrant skin. The skincare experts at Cosmetic Laser Dermatology are excited to offer our patients the highest level of skin care available today, which includes the Custom D.O.S.E. 
What is Custom D.O.S.E.?
Custom D.O.S.E., or "Custom Diagnosis Optimization Serum Expertise", is a service now available at CLDerm, facilitated by our experienced skin specialists. With the help of a patented algorithm, the compounding DOSE machine creates a unique formula of ingredients tailored to your specific skin care needs. When combined, the highly-concentrated active ingredients produce a potent serum designed to rejuvenate the skin, reduce pigmentation irregularities, and ward off early signs of aging.
 This system was designed — using a prototype of 250 different skin types — to ensure precision in the customization process, which is not the case for other personalized skin care lines today. 14 clinical studies were performed with more than 500 test subjects in total, showing an 18 percent average improvement in skin tone and texture with regular use.
Ingredient Options for Customized Skin Care
14 different ingredients make up the formulation in the Custom D.O.S.E. system: 
     

AHA (

a

lpha

h

ydroxy

a

cids, including glycolic, lactic and phytic acid)

     

H + H (hepes and hydrovance)

     

K + B3 (kojic acid and niacinamide)

     

LI + M (licorice root and mulberry extract)

     

SYM (SYMwhite)

     

PXN (proxylane)

     

RET (retinol)
In addition to the ingredients listed above, patients choose between two different bases for their serums. The first option is a hydroalcoholic base that is absorbed quickly by the skin and is recommended for individuals with oily skin. The second base has a milky texture and conditioning agents that tends to work well for dry skin types.
How it Works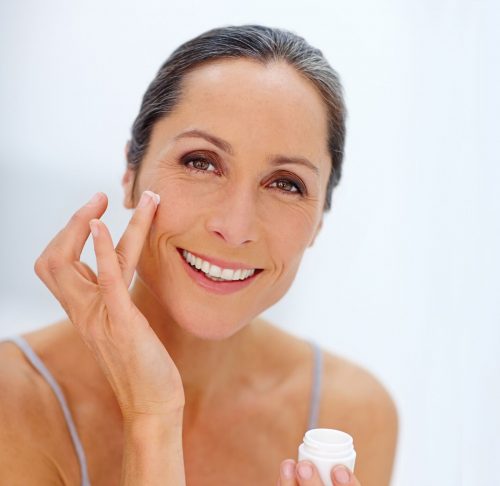 Our team of skin specialists will walk you through the initial algorithm as you answer a list of questions regarding your specific skin type. The data is then entered into the Custom D.O.S.E. machine to formulate the precise combination of ingredients. The device adjusts the concentration of the ingredients to produce the ideal formula for your skin.
Once the serum is fully processed, you will receive a vial to use at home. Use the serum as it is prescribed, to ensure the best possible results. Most patients start to see noticeable improvements in their skin within four weeks of daily use. We will meet with you every three months to assess your skin and adjust your formulation, as needed, to maintain your positive results.
Customized Skin Care Designed for Results
The SkinCeuticals Custom D.O.S.E. system is revolutionizing customized skin care today. SkinCeuticals is known for medical-grade skin care formulations that feature top active ingredients designed to produce the greatest effect. The products feature multiple advantages over drugstore brands, including more potent ingredients, higher concentrations and fewer fillers. Now, the ability to customize treatments with unprecedented precision is taking skin care to a whole new level. 
Cosmetic Laser Dermatology is one of only two centers in the U.S. to offer this service at this time. To learn more about this patented system or to schedule a consultation to create your personalized serum, contact Cosmetic Laser Dermatology in San Diego today.
Promotions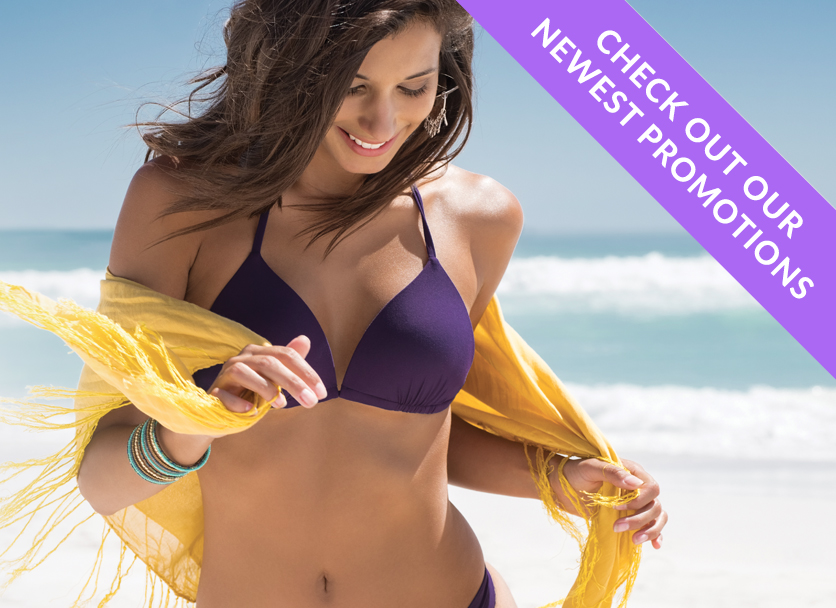 Purchase a Custom D.O.S.E and get a FREE Skinceuticals sunscreen.
For more information about the monthly specials offered at Cosmetic Laser Dermatology, visit our Promotions page.
5/5 Stars
"I had such an awesome experience for my first visit and I am referring everyone I know to this office. From the super friendly staff to the state of the art procedures, they are the cream of the crop."
- Dinah M.
5/5 Stars
"I love and appreciate the professionalism, knowledge, warmth, and extraordinary care from the team at Cosmetic Laser Dermatology."
- Alejandro S.
5/5 Stars
"If I could give this office 10 stars I would! I've never been to such an incredible office where everyone was so sweet, helpful, and professional!"
- Jessica V.