Cosmetic Laser Dermatology is closely monitoring the COVID-19 situation and we are taking every precaution that we can to ensure the safety of our staff, patients, and community. Although many beaches are still closed in Southern California, as we look ahead, we hope to provide our patients with treatment options that make them feel more comfortable and confident in their bodies while enjoying beautiful summertime weather.
The San Diego beaches are ready for beach-bodies, but is your body ready for the beach? If not, don't despair. La Jolla summers last … well, almost all year long, so you have plenty of time to re-shape, re-sculpt, and fine-tune your greatest masterpiece: You.
At Cosmetic Laser Dermatology, we have some of the top body-sculpting experts in the country. Or, dare we say it, the world. 
Our expert dermatologists have literally written the book(s) on liposuction, non-invasive body-contouring treatments, and skin-tightening techniques. We've also conducted research and clinical trials for the top companies in the figure-trimming business, including CoolTone®, Ulthera®, and Cellfina®. Contact us if you'd like to enroll in any of our ongoing clinical trials, and you may qualify for free treatments. 
So now you know who we are. What can we do for your figure? Here are just a few examples:
Strengthen and tone your muscles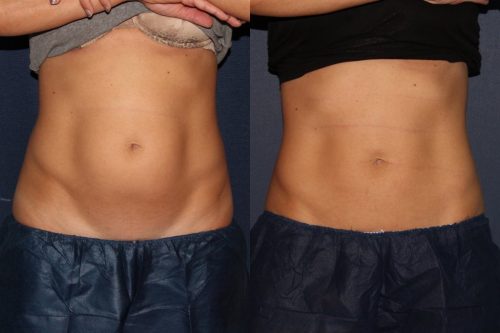 Yes, you read that right. One of the most exciting developments in body sculpting, a treatment in which Cosmetic Laser Dermatology was involved in the clinical trials for, is the advent of CoolTone by CoolSculpting. This FDA-cleared treatment uses electromagnetic muscle stimulation to tone, firm, and strengthen muscles in your:
You may also be able to use CoolTone to strengthen other muscles, too (we'll be testing that out). You still have to eat well and exercise to stay healthy, but CoolTone makes getting a body that not only looks great but is stronger too, easier than ever.
Say goodbye to body fat flab
If you've been frustrated by diets that don't work and exercises that make you stronger but still leave you with inches of fat that don't budge, body-contouring is your answer. Our dermatologists use their skill and aesthetic expertise to sculpt more beautiful:
That means you can finally get rid of:
Muffin tops

Love handles

Saddlebags

Arm flab

Thunder thighs

Knee fat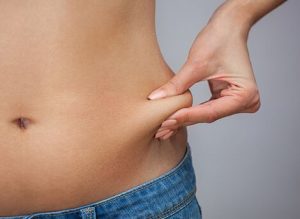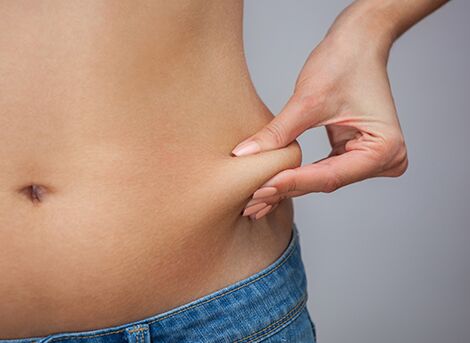 You can choose one-and-done tumescent liposuction, in which our dermatologic surgeons permanently remove excess fat in a single liposculpture session.
Another minimally invasive option is Thermi MicroLipo. This treatment mimics the effects of a full neck lift, but without the surgery —  perfect if you have small, stubborn fat deposits that are not responding to diet or exercise. 
You can also opt for a non-invasive or minimally invasive body-contouring technique, including CoolSculpting and CoolLipo®. Both CoolSculpting and CoolLipo freeze off up to 3 inches of fat in just three treatments using a process called cryolipolysis. Cosmetic Laser Dermatology's Leysin Fletcher, PA-C, is one of only two "Master CoolSculpting®" specialists in San Diego, so you'll be in the best hands possible for your body-contouring treatment. To learn more about CoolSculpting, visit ncbi.nlm.nih.gov
Reshape, lift, and tighten
The same soothing ultrasound treatment that tightens and firms sagging skin on your face and neck can also be used to tone and firm your body. Ultherapy® lifts and tones your:
You can even use Ultherapy in combination with dermal fillers such as Sculptra® to create a non-surgical Brazilian Butt Lift (BBL).
Thermage is another exciting non-invasive skin tightening treatment that can treat loose skin, providing you with an overall younger-looking body. The integrated heating and cooling can treat wrinkled, creepy, or sagging skin on the tummy, knees, arms, legs, hands, or buttocks, as well as sagging skin or an unwanted bulge after pregnancy or weight loss, just in time for summer! This non-invasive procedure targets deep layers of tissue to stimulate collagen production, leaving you with a firmer, natural-looking appearance.
Banish cellulite for good
Did you know that cellulite isn't fat, but a skin condition? If you have cellulite, your skin is tethered to your underlying muscle with thick fibrous bands that pull the fat into characteristic cellulite tufts.
FDA-approved Cellfina® is the only cellulite treatment that severs the fibrous bands, releasing your skin so that it lies flat and smooth again. Directly after your treatment, your cellulite is gone. Your results can last for years at a time.
Clear away ugly veins
Blue twisted varicose veins can steal focus from your beautiful new curves. Be sure your legs get the star treatment, too, before heading for the surf. Our Medical Director, Mitchel Goldman MD, is the Godfather of Sclerotherapy and has written countless articles, journal entries, and quite literally the book on sclerotherapy. Because of this, our doctors are experts in all forms of non-surgical vein removal, including sclerotherapy and laser vein clearance.  
Schedule Your Beach-Body Consultation Today in San Diego, CA
Contact our friendly and helpful San Diego team today to schedule a beach-body consultation. Or just reach out with our convenient online message form.