As the largest organ of your body, doesn't the skin deserve an extra dose of pampering to ensure it looks and feels its absolute best? That's what medical aesthetic treatments are designed to do—pamper the skin while addressing specific needs to ensure optimal health and beauty through every season of life. 
Our medical aesthetician at Cosmetic Laser Dermatology in San Diego, Farzaneh Momeni-Salami, brings decades of experience to the treatment room, ensuring all her patients receive the highest level of care and the best possible results. She hosted a webinar to explain the various aesthetic treatments available and how she uses her expertise to customize procedures to achieve the most dramatic improvements, no matter what your skin concerns might be. 
The Personalized Approach 
Aesthetic treatments offer numerous benefits—when they are used correctly. Farzaneh stresses that customized treatments are the way to ensure patients see the best results. In many cases, this means a combination approach, with each procedure tailored precisely to the unique needs and goals of each patient. By taking the time to create an individualized treatment plan, Farzaneh achieves impressive results that improve the appearance and the confidence of all her patients.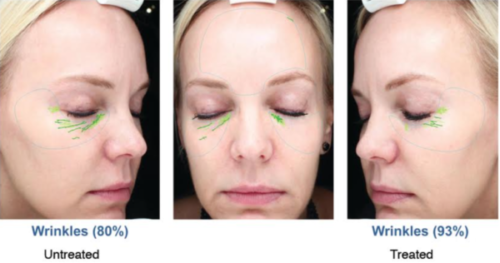 UltraPeel Microdermabrasion
Microdermabrasion is a treatment used to enhance skin tone and texture. This treatment can be used alone or in conjunction with other procedures for a greater effect. The minimally-abrasive UltraPeel device removes the outermost layers of dermal tissue, revealing smoother skin and stimulating the body's natural healing process to produce a radiant glow. To learn more about microdermabrasion, please visit pubmed.gov. 
Farzaneh uses the UltraPeel microdermabrasion device on the following areas:
Face 

Neck

Chest

Hands 

Arms
In addition to overall skin rejuvenation, microdermabrasion is helpful in treating sun damage, wrinkles, fine lines, age spots, acne scarring, and melasma.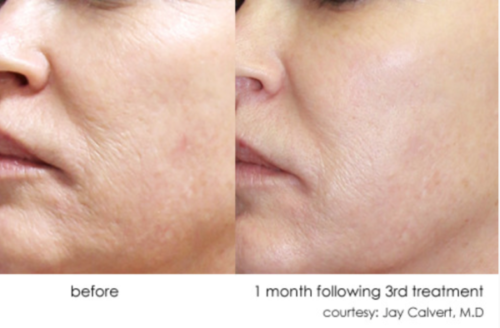 DermaSweep
DermaSweep is another exfoliating treatment that uses a bristle-powered, gentle technique for maximum effect. The device smooths the surface of the skin and promotes circulation. The exfoliation step is followed by a SkinFusion treatment, which delivers essential nutrients and other substances into the dermal layers to treat conditions and promote a healthy, radiant complexion. 
DermaSweep with SkinFusions can treat the following concerns: 
Dull, dry skin

Fine lines and wrinkles

Hyperpigmentation
The treatment is well tolerated by patients, and there is no required downtime afterward. A series of treatments will usually produce the best results. 
Hydrafacial 
The HydraFacial is a customizable, five-step treatment designed to exfoliate and nourish the skin. This treatment is helpful in addressing: 
Fine lines and wrinkles

Elasticity and firmness

Skin tone evenness and vibrancy 

Skin texture 

Brown spots

Oily, congested skin

Enlarged pores

Advanced signs of aging 
The five steps of the HydraFacial are completed in a single, 30-minute session and include: 
Cleansing and exfoliating the skin

Light chemical peel to prepare for the nutrients

Extraction of pore-clogging debris

Hydration, using an infusion of hyaluronic acid

Protection, infusing antioxidants and other nutrients into the skin
The HydraFacial produces immediate results after a single session. You will leave our San Diego office with softer, more radiant skin. 
Collagen P.I.N.
This device is a microneedling treatment that uses tiny needles to create a pattern of microscopic injuries in the skin. The injuries stimulate the skin to repair itself, triggering collagen and elastin production to create smoother, firmer skin from the inside out. 
The benefits of a Collagen P.I.N. treatment include: 
Immediate results

A relaxing experience

Minimal downtime after treatment 
Microneedling is less invasive than a fractional laser treatment, but it can produce similar results over time with a regular treatment schedule. The procedure can address specific concerns like sun damage, stretch marks, fine lines, and shallow acne scarring. 
Chemical Peels 
Chemical peels exfoliate the skin using chemical solutions rather than a manual device. There are different chemicals to choose from, as well as a variety of peel strengths. This allows Farzaneh to select peels to address a patient's specific concerns. Patients get just the right amount of exfoliation needed to achieve an optimal result.
Farzaneh highlighted trichloric acid (TCA) in her webinar, as this is a popular choice for peel treatments. TCA is the strongest peeling agent, which can produce a deep, superficial peel. It is available in a variety of strengths. A TCA peel can: 
Increase the production of collagen and elastin

Improve

skin texture

 

Smooth fine lines and wrinkles

Significantly improve hyperpigmentation
Some peels are designed to be used regularly, while others produce more long-lasting results. Farzaneh helps patients select the best peel based on their needs and goals. 
Schedule a Consultation in San Diego Today
Having a medical aesthetician in your court can raise the bar substantially in your skincare regimen. Medical aestheticians differ from general aestheticians who are often found in spas and salons. These professionals have the training and experience to address specific skin issues and conditions while ensuring your skin remains healthy and beautiful. If you would like to schedule a consultation with Farzaneh to learn more about your aesthetician options, contact our office today.