Although both ablative and non-ablative laser treatments are effective tools for skin rejuvenation, they work differently to address skin concerns. You must know how each treatment works before making a commitment to one laser to achieve the results you desire.

Here's a quick guide showcasing ablative vs. non-ablative laser treatments:
Understanding Ablative and Non-Ablative Laser Resurfacing: Benefits and Mechanism of Treatment
Often referred to as wounding lasers, ablative lasers use an intense wavelength of light to remove the outer layer of skin (epidermis) as well as the underlying skin (dermis) to stimulate new collagen and elastin fiber production. As the skin heals and renews itself, the treated area appears noticeably smoother, clearer, and tighter.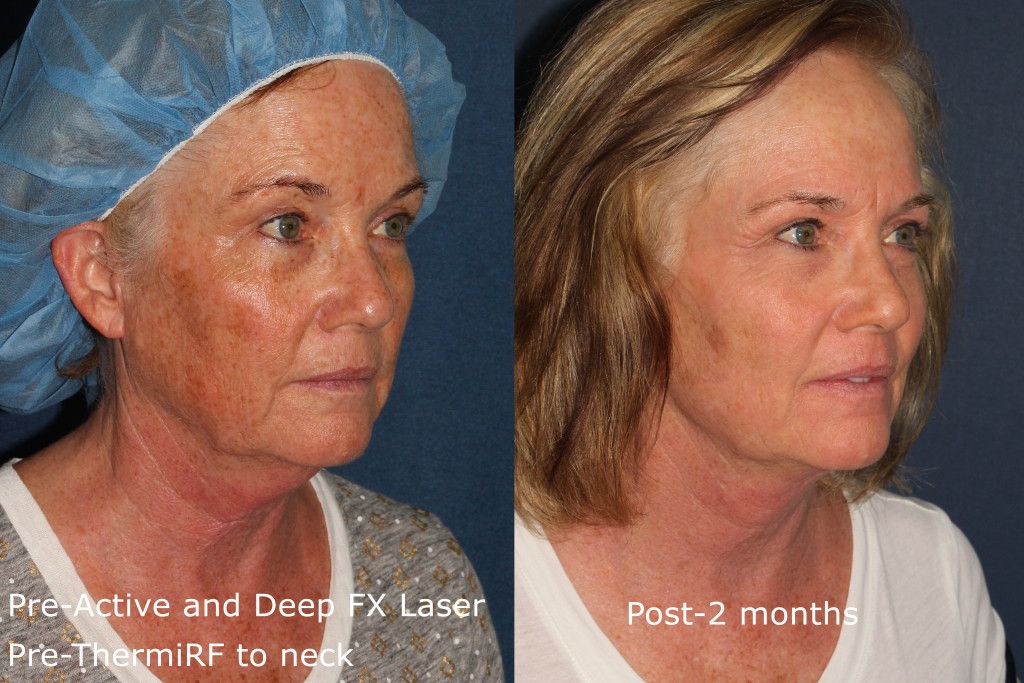 Types of ablative treatments include Active/Deep FX, UltraPulse Encore, Sciton Profile, and UltraClear (cold ablative). Benefits of ablative lasers:
Significantly improves the appearance of deep and surface lines and wrinkles
Significantly improves skin tone, texture, and discoloration
Helps treat sun damage on the face
Produces dramatic results in just one session
Has long-lasting results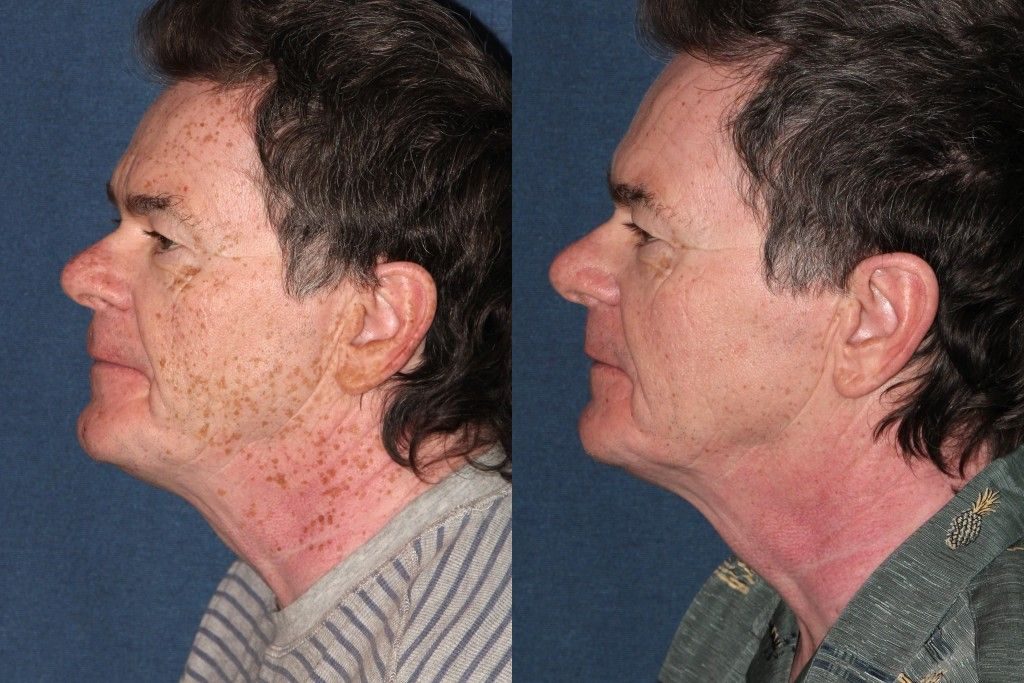 In contrast, non-ablative lasers are non-wounding lasers. They deliver a precise wavelength of light below the skin's surface to heat the targeted tissue and stimulate new collagen and elastin fiber growth while keeping the skin's outer layer undamaged. The body's natural healing response creates new, healthy tissue, resulting in younger-looking skin.
Examples of non-ablative laser treatments are Fraxel Restore/Dual, Lumenis ResurFX, and Clear + Brilliant. Benefits of non-ablative lasers: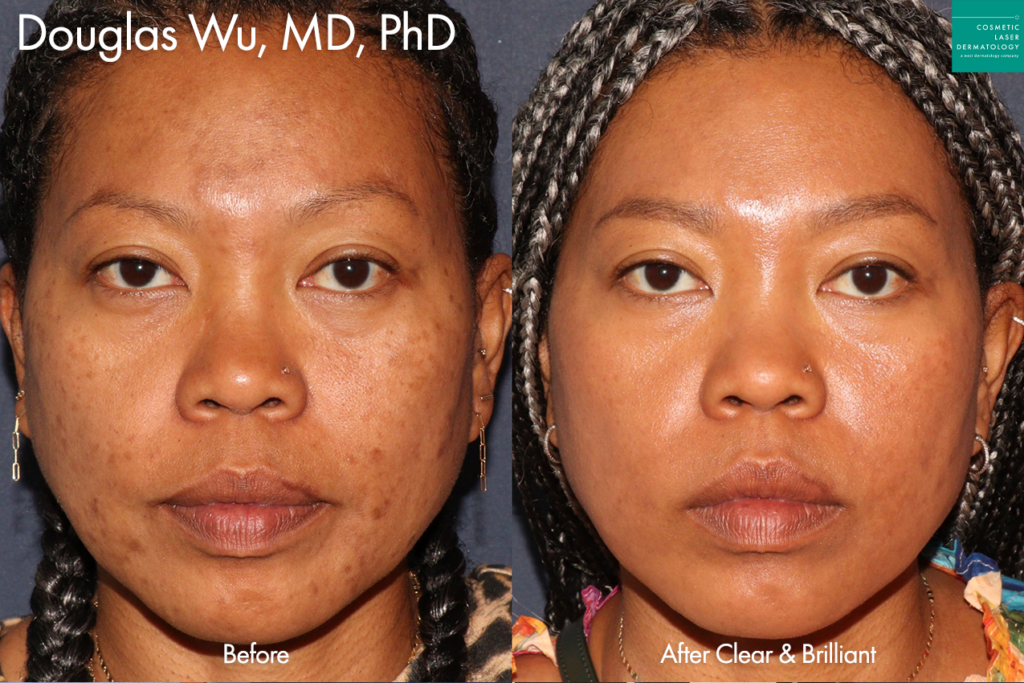 Less invasive
Reduces the appearance of fine lines and wrinkles in multiple sessions
Lightens sun spots and photodamage
Reduces redness associated with broken capillaries and rosacea
Improves skin tone and texture
Increases collagen and elastin fiber production
Minimal to no downtime
Factors to Consider when Choosing Between Ablative and Non-Ablative Laser Treatments
Consider these factors when deciding on ablative laser vs. non-ablative laser for your skincare needs:

Invasiveness of the procedure
Ablative lasers are more invasive than non-ablative lasers since they remove the outer skin layers. Ablative lasers require local anesthesia to minimize patient discomfort.
Non-ablative lasers provide gentler treatments. They work by heating the targeted tissue without damaging the skin's surface. Typically, simple topical numbing cream is all that is needed before the treatment.
Skin issues treated
Since ablative lasers are more invasive, they work better for treating more severe signs of aging, such as deeper lines and wrinkles, acne scars, and discoloration.
Non-ablative lasers are most effective in addressing early signs of aging like fine lines and wrinkles, newly acquired pigmentation, and improving the skin's overall tone and texture.
Downtime
The invasive nature of ablative lasers requires a longer recovery period, sometimes up to two weeks, depending on the laser's intensity. Patients often experience skin sensitivity, swelling, oozing, and skin crusting during the healing process. To help the skin recover, your dermatologist will prescribe ointments to moisturize and protect the skin. Studies show that a topical anti-inflammatory regimen that includes linolenic acid can benefit the skin after an ablative laser treatment.
Non-ablative lasers can produce significant results without extended downtime. The skin may appear pinkish or swollen for a few days after the treatment, but most patients resume their normal activities immediately.
Number of treatment sessions
Ablative lasers can often produce dramatic results in a single session, while the gentler nature of non-ablative lasers requires multiple treatment sessions (typically 4-6 treatments) to achieve significant results.
Tailoring Ablative and Non-Ablative Laser Treatments for Your Skin
The right type of laser depends on your unique skin needs and goals. It is best to consult with a board-certified dermatologist who can evaluate your skin and customize the best treatment plan for you. You may benefit from a combination of cosmetic procedures as recommended by your dermatologist.
Expected Results and Longevity for Both Treatments
Non-ablative vs. ablative lasers – which one provides better results? Despite their difference in design and function, both ablative and non-ablative lasers are effective in producing significant anti-aging results that are long-lasting.
Ablative Laser Resurfacing
You can expect visible results after a few weeks which continue to improve over years as new collagen and elastic fibers rejuvenate the skin.
Results from ablative laser resurfacing last for 5-10 years.
Non-Ablative Laser Resurfacing
Results of non-ablative laser resurfacing tend to be more gradual and progressive. In most cases, a series of treatments is recommended to achieve significant results that take several months to take full effect. You will see improvements in the skin's overall texture and tone.
Similar to ablative lasers, results from non-ablative laser resurfacing last for 1-5 years with good skin care. You may benefit from maintenance treatments to keep your skin looking as healthy and youthful as possible.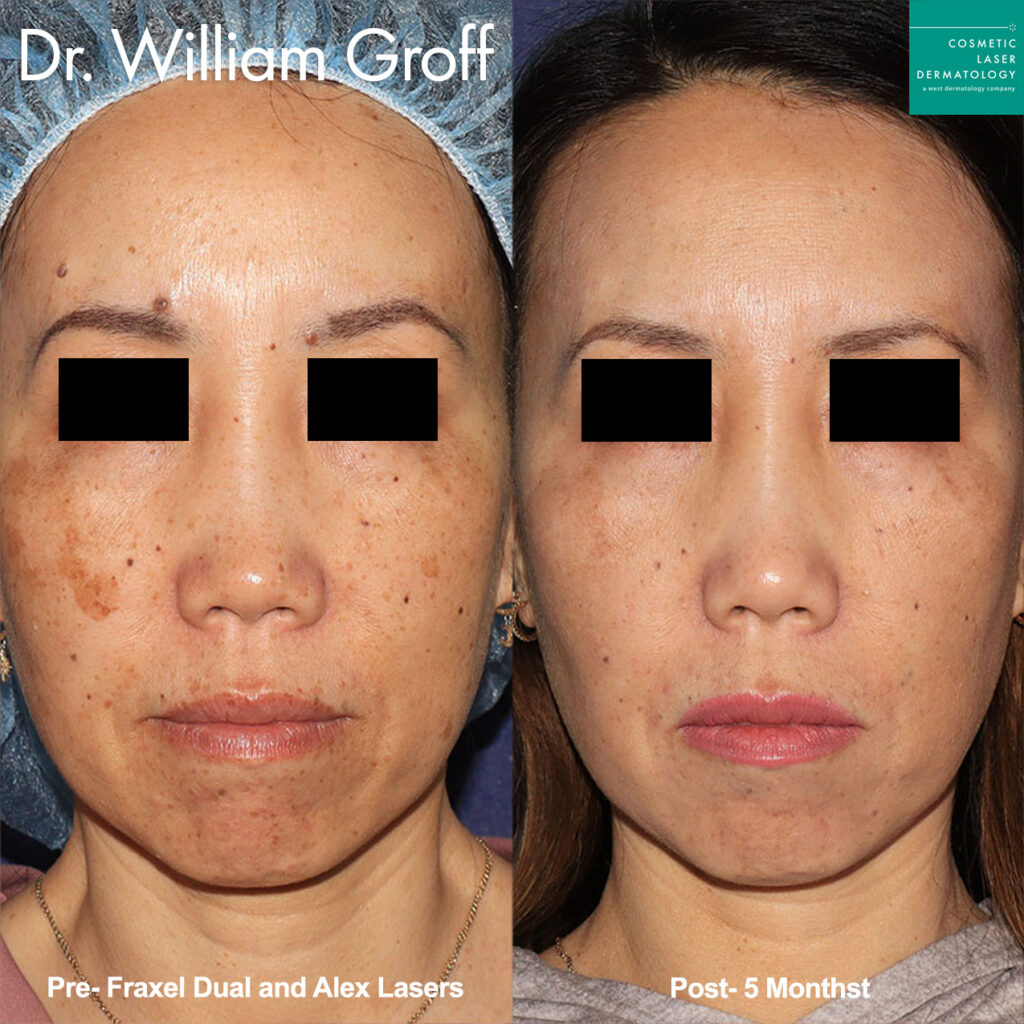 Questions about our Laser Resurfacing Treatments? Contact our office in San Diego today!
Cosmetic Laser Dermatology is a prestigious cosmetic dermatology practice in San Diego with an in-house research center, seven board-certified dermatologists, and 60+ lasers featuring the most advanced technology.
Our dedicated dermatologists work closely with patients to understand their needs and desires to customize the best treatment plan that produces stunning and natural-looking results.
To learn more about non-ablative laser vs. ablative lasers and which one is the right treatment for you, contact Cosmetic Laser Dermatology today.