UltraClear Overview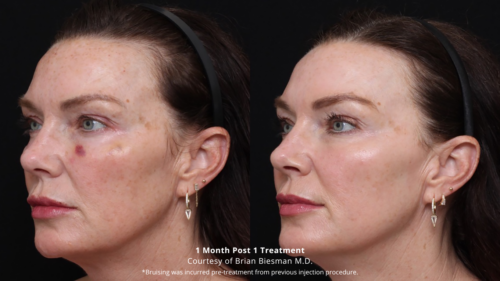 UltraClear's revolutionary technology can reverse signs of aging and treat multiple skin conditions with optimal results, helping patients of all skin types rejuvenate their skin safely, efficiently, and comfortably in one treatment.
Combination of Cooling and Thermal Energy for Safe and Effective Treatment
UltraClear simultaneously removes the outer layers of damaged skin and heats the underlying layers with precisely controlled thermal energy while minimizing unwanted damage.
The cold fiber technology used in this treatment doesn't make you feel cold; it simply avoids heat. The laser's energy is absorbed by the water in your skin rather than turning into heat. This results in a safer and more comfortable treatment, with faster recovery time and better outcomes.
Most patients don't need a numbing cream to stay comfortable during the procedure, and the chances of post-inflammatory hyperpigmentation (PIH) and post-inflammatory erythema (PIE) are significantly reduced with this laser treatment compared to others.
Customizable Treatment with Four Modalities to Meet Individual Patient Needs
UltraClear offers versatile and highly customizable treatments tailored to a patient's skin type, needs, and goals. It delivers individualized treatments with the following four modalities:
1 – Clear Mode
It treats the outermost layer of the epidermis and addresses sun damage, skin texture, and blemishes with the lowest pain level, minimal downtime, and quick results.
2 – Clear+ Mode
It treats up to 80% of the epidermal layer, dramatically improving fine lines and wrinkles, age spots, sun damage, and acne scars.
3 – Ultra Mode
UltraClear's proprietary 3DIntelliPulse™ technology provides deep rejuvenation in the mid-dermis to promote new collagen and elastin growth. It produces significant improvement in deep lines, wrinkles, and scars.
4 – UltraClear Mode
This mode combines Clear+ Mode and Ultra Mode for immediate and long-lasting results for younger-looking skin.
Schedule Your UltraClear Consultation in San Diego Today
In addition to offering 60+ laser, light, and energy devices, including UltraClear, Cosmetic Laser Dermatology has an in-house research center that continues to participate in clinical studies. We can ensure our treatments are backed up by science and that patients can safely undergo treatments with optimal results.
Contact us in San Diego today to learn more about the UltraClear laser and our other aesthetic treatments.
What to Expect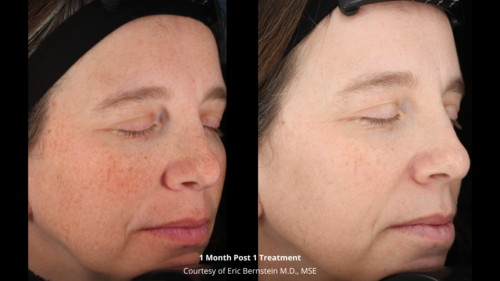 Clear Mode: The Lunchtime Treatment for Early Signs of Aging and Prejuvenation
Clear Mode can be performed in 15 minutes or less for a full-face treatment. It is also a gentle and refreshing light peel with minimal to no downtime, making it an ideal lunchtime treatment.
Powered by the MIRACL™ laser, Clear Mode triggers natural exfoliation and gently vaporizes the topmost layer of dull and damaged skin, treating early signs of aging, such as fine lines, wrinkles, and sun damage.
The laser promotes new collagen production to reveal softer and smoother skin. Its rejuvenating benefits help slow down the aging process, making it an effective "prejuvenation" treatment that prevents the need for more invasive procedures in the future.
Addressing Significant Aging Symptoms with Advanced Treatment Options
Advanced modalities offer a more comprehensive approach to skin rejuvenation. UltraClear's 3DIntelliPulse smart technology precisely delivers a combination of ablative laser resurfacing and thermal pulses in a single pass. This unique blend provides maximum laser skin rejuvenation results without damaging the health of surrounding tissues.
These processes trigger the body's natural healing response to boost cell turnover and collagen production. Collagen is a protein that gives the skin structure, elasticity, and firmness. With deep collagen remodeling, UltraClear can effectively treat more advanced aging symptoms like deeper lines, wrinkles, scars, and sagging skin.
FAQs
Q: Is UltraClear painful?
A:
Because of its "cold" laser technology, the pain is minimal. Most of our patients stay comfortable during their treatment without topical numbing cream.
Q: Who is a candidate for UltraClear treatments?
A:
Those concerned about fine lines, uneven skin tone, hyperpigmentation, sun damage, and other signs of aging may benefit from an UltraClear treatment. It is suitable for all skin types, including Asian and darker skin tones.
Q: Is there downtime?
A:
For a lunchtime treatment, you may experience some redness and mild swelling right after your procedure. These should subside within a few hours and should not restrict you from resuming your normal activities. For deep wrinkles or acne scars treatments, downtime is three days.
Q: How many UltraClear sessions are needed?
A:
Your treatment plan will depend on your skin condition and goals. For prejuvenation, we recommend 3-6 treatments spaced 4-6 weeks apart every year.
Promotions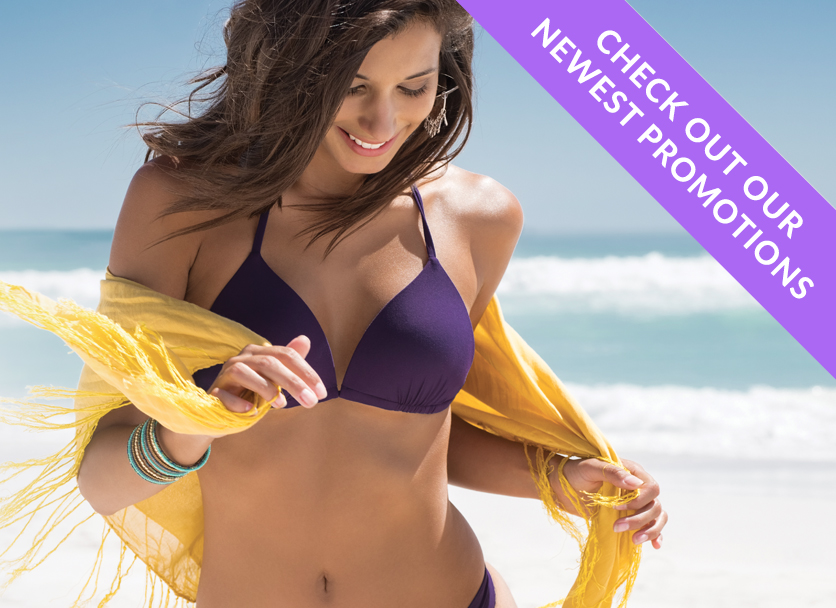 For more information about the monthly specials offered at Cosmetic Laser Dermatology, visit our Promotions page.