Hello, Jeuveau! A perfect greeting, not just because they rhyme (Jeuveau is pronounced as jū-vō), but it's also a timely welcome to this "#NewTox On the Block." That's right. We now have a new weapon to add to our arsenal against wrinkles.
So, what is this fancy-sounding new product? Aptly inspired by the French word "nouveau" meaning "new," Jeuveau is the brainchild of Evolus and is the latest addition to the anti-wrinkle injectable treatments available today. It just received its FDA seal of approval in February this year, making it the fourth Botox-like product to enter the market. Referred to as #NewTox –since it is the "baby Botox" after all, Jeuveau is the first toxin that is designed purely for aesthetic use.
It is also the first new brand of neurotoxin to come to the U.S. market in almost 10 years. We know Botox is already a veteran when it comes to battling wrinkles –so can this newbie measure up?
Based on the largest aesthetic head-to-head trial comparing Jeuveau and Botox performed in part at Cosmetic Laser Dermatology in San Diego, results showed almost identical responder rates of 87% for Jeuveau and 82% for Botox. Remarkable, don't you think?
But what everyone really wants to know is: can Jeuveau rival Botox? Let's take a closer look at this newest entrant onto the non-surgical, wrinkle-fighting scene.
Containing the same active ingredient as Botox, Xeomin and Dysport, Jeuveau is designed to be a micro-treatment to smooth fine lines and wrinkles, as well as minimize movement in the desired treatment area. Jeuveau was found to soften the appearance of frown lines, similar to Botox.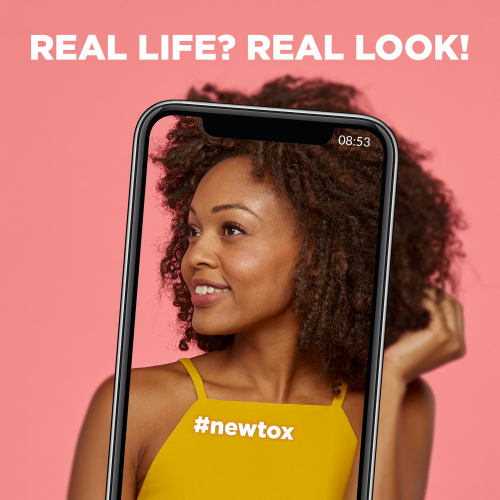 While both have shown efficacy in fighting wrinkles, Jeuveau's main distinction is its different purification and drying process with the implication that Jeuveau may have slightly better potency compared to other anti-wrinkle injectables. Patients see a visible reduction of brow furrows, crow's feet and forehead lines within the first 2 days, with full effect within 4-7 days following the procedure. This may be a bit faster than the other neuromodulators which may be important especially for consumers like us who don't just want results, but results that are fast.
Dispelling Jeuveau Myths
And just like any other cosmetic procedure, Jeuveau has also had its share of controversy. Some rumors that have already been addressed include:
Jeuveau Is The Same As The First-Generation Korean Toxin (Nobata) And Just Re-Packaged for the U.S. Market
This is not true. Jeuveau is owned and designed by Evolus, a Newport Beach, California-based U.S. company. Its manufacturing, however, is done at Daewoong Pharmaceutical in South Korea –the same state-of-the-art manufacturing facility where the original Korean product was produced. What makes Jeuveau unique is its modern manufacturing process called "Hi-Pure" technology. It is also vacuum-dried instead of being freeze-dried.
There Are "Black Particles" in Jeuveau Bottles
There is no contamination with black particles in Jeuveau bottles. Evolus maintains strict quality standards and conducts quality assurance on 100% of its vials during its manufacturing process. Products go through light reflectance testing and any bottle that fails the inspection will be removed from the manufacturing line. The dark particles collected from the rejected bottles are from the glass vials themselves, and not from the contents of the vial. These black substances may have come from the etching found on the external side of the vials during its initial transport to Korea. They could also be glass bubbles or imperfections from the glass vials, therefore, the neurotoxin itself is not contaminated.
Dedicated exclusively to aesthetics and nothing else, Jeuveau aims to create a seamless, more harmonious relationship between cosmetic procedures and the beauty industry –making it an easy stepping stone from the beauty counter to in-office treatments. And we believe that's highly achievable. Records show that the number of aesthetic patients among those in the under-30 age bracket seems to be increasing and Botox remains in the top 3 cosmetic treatments in the United States.  
There is even a common trend now where a growing number of millennials are receiving Botox treatments to prevent wrinkle formation, as opposed to waiting to correct them once they appear.
So now that we have all these contenders vying for a coveted spot in our anti-aging regimens, how do we pick the right injectable? Anyone who is considering Botox or Jeuveau should first consult with a board-certified dermatologist who can explain what each product is in greater detail, as well as recommend the best cosmetic treatment.
Schedule a Jeuveau Appointment Today
At Cosmetic Laser Dermatology in San Diego, our board-certified dermatologists and wrinkle removal experts have over 100 years of combined experience to help bring you natural-looking results. We offer same day appointments, making our treatments very accessible. For more information about Jeuveau or to schedule a consultation, contact us today.
More like this: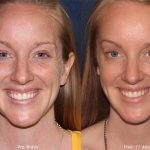 The Uses of Botox for Anti-Aging
Next, here are 9 important questions to ask if you're considering a facelift.