Microdermabrasion Overview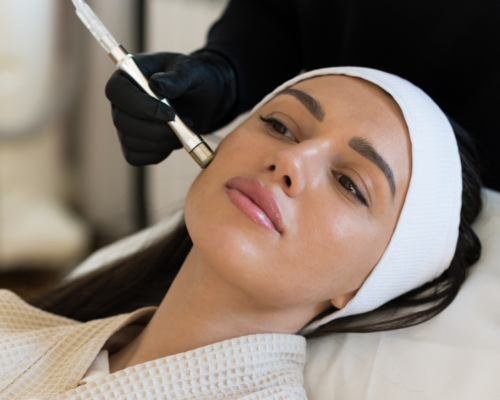 Microdermabrasion is a minimally-invasive cosmetic procedure that rejuvenates the skin for a more youthful appearance. Microdermabrasion treatments carefully remove the outer layer of skin to improve imperfections and achieve a smoother texture. 
What is a Microdermabrasion Facial?
A microdermabrasion facial is a minimally-invasive procedure that removes the skin's outer layer to improve skin tone and texture. The handheld facial device exfoliates the skin and removes dead or damaged cells to eliminate skin impurities like scars, wrinkles, and uneven pigmentation.
Microdermabrasion Treatments Offered
At Cosmetic Laser Dermatology in San Diego, microdermabrasion is a versatile and safe treatment that rejuvenates the skin by removing dead and damaged skin cells. We use an FDA-approved crystal-emitting device for all of our microdermabrasion treatments. This technique sprays tiny crystal particles on the skin to gently remove the outer layers and leave the skin smooth and glowing. 
Who is an Ideal Candidate for Microdermabrasion Treatments?
Microdermabrasion is a safe and effective treatment for patients with various skin tones and skin types. The procedure is ideal for patients with skin concerns, including:
Hyperpigmentation

Scars

Acne

Dull or uneven complexion

Sun damage

Enlarged pores
Benefits of a Microdermabrasion Treatment
This simple treatment offers a myriad of benefits for the right patient. Some of the advantages of this procedure include: 
Smoother skin surface that makes it easier to apply makeup

Brightens dull skin for a radiant glow

Unclogs pores by removing the dead skin cells that often lead to breakouts

Non-invasive treatment that does not require anesthesia or downtime

Comfortable procedure you can schedule on your lunch break
Microdermabrasion with Farzaneh
Farzaneh Momeni-Salami is a professional medical aesthetician with over 30 years of experience treating the skin with the most innovative and effective techniques in both Germany and the United States, including microdermabrasion. Farzaneh has worked with the team at Cosmetic Laser Dermatology in San Diego, CA, for the last 19 years, contributing her expertise in customized skin treatment and post-operative therapy. 
In addition to microdermabrasion, Farzaneh offers a full menu of aesthetic treatments that she can customize to the precise needs of each patient. Popular treatments include: 
Farzaneh also offers her proprietary Skincare Trifecta, a proprietary treatment that combines dermaplaning, a chemical peel, and a Hydrafacial in a single treatment session.
What to Expect
What Should I Expect From My Microdermabrasion Treatment?
A microdermabrasion treatment is a comfortable process that takes less than one hour to complete. Farzaneh begins the procedure by spraying fine crystals onto the skin's surface, which exfoliates and removes the outermost layer of dead skin cells. Integrated suction removes the crystals and cells, leaving the skin smoother, softer, and more radiant. 
Microdermabrasion Recovery and Results
You may apply makeup and return to regular activities immediately following your session. You may experience skin redness or mild swelling for a day or two after the procedure, but it should not be overly uncomfortable or noticeable. You will likely leave our office with a refreshed, more radiant appearance.
Results of microdermabrasion can be seen right away and may continue to improve in the days following treatment. Most patients require a series of treatment sessions to achieve optimal results. Sessions can be scheduled weekly, every two weeks, or monthly, depending on the severity of your concerns and the results you hope to achieve. 
Refresh Your Skin with Microdermabrasion in San Diego
Cosmetic Laser Dermatology is proud to be San Diego's #1 destination for beautiful skin for over 35 years.
With 80+ treatment options, 60+ laser and light devices, and 5+ proprietary procedures, our board-certified dermatologists, physician assistant, and medical aesthetician can provide natural-looking results for every skin type and concern using treatments backed by science. 
If you are looking for a way to restore your glow without anesthesia or downtime, microdermabrasion might be the right choice for you. Contact our San Diego office today to learn more or book your appointment online.
Videos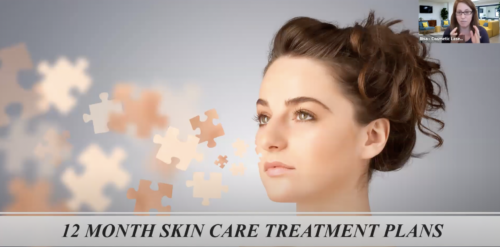 The 12 Month Beauty Plan Recommended by Skincare Professionals | Cosmetic Laser Dermatology Webinar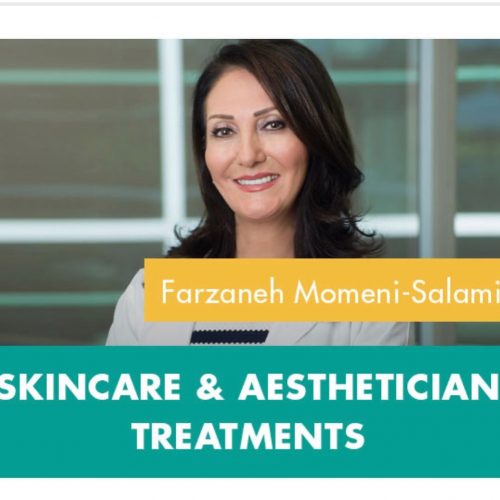 Easy Ways to Rejuvenate Your Skin With A Medical Aesthetician | Cosmetic Laser Dermatology Webinars
Microdermabrasion FAQ
Q: When will I see results with Microdermabrasion?
A:
You can expect to see results immediately following a microdermabrasion treatment. Patients may see improved skin tone and texture after one microdermabrasion treatment, but patients using microdermabrasion to improve a skin condition may require multiple sessions for significant results.
Q: Are Microdermabrasion treatments customizable?
A:
Microdermabrasion treatments are customizable to help patients achieve their unique beauty goals and combat a wide range of skin concerns. Farzaneh will review your medical and cosmetic history to understand your goals and create a custom plan for natural and youthful results. Microdermabrasion can also be paired with other treatments like Botox and dermal fillers performed by one of our board-certified dermatologists.
Q: How long will my Microdermabrasion procedure take?
A:
A microdermabrasion treatment takes approximately 30-45 minutes and varies based on individual treatment plans.
Q: What is the recovery time for Microdermabrasion treatments?
A:
Microdermabrasion is a non-surgical facial treatment that requires minimal downtime, and patients can immediately return to daily activities. The treatment works on the skin's surface and has minimal side effects that dissipate within 1-2 days.
Q: Are Microdermabrasion treatments painful?
A:
Microdermabrasion treatments are not considered painful treatments. Some patients describe the feeling as a gritty facial massage or a mild skin tugging.
Q: How many Microdermabrasion treatments will I need for maximum results?
A:
To effectively reduce signs of aging or other cosmetic skin concerns, patients typically need between 5-10 treatment sessions. Farzaneh will monitor your results and schedule appropriate follow-up sessions to achieve optimal results. Follow-up sessions are generally scheduled 2-3 weeks apart, depending on your skin type and healing process.
Promotions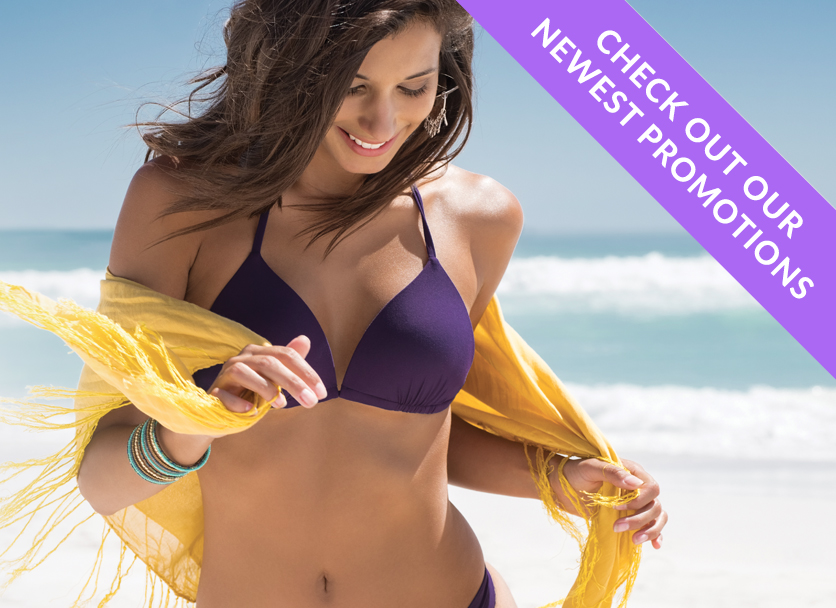 For more information about the monthly specials offered at Cosmetic Laser Dermatology in San Diego, visit our Promotions page.