Tatiana Tamayo
Tatiana Tamayo is a portrait and event photographer. She photographs everything from family sessions, maternity, engagements, fashion, and weddings. She recently (March 2017) graduated the Art Institute of California – San Diego with a bachelor's degree in Digital Photography. Her love for photography started back in freshman year of high school where she would set up themed shoots and photograph other classmates. In her portraits, she loves the use of outdoor locations, bright colors, and flowers.  The bond between photographer and model is what keeps Tatiana inspired.
Monday through Friday you can find her photographing pre- and post-procedures at CLDerm while on the weekends she gets to be creative and freelance.
Find more of Tatiana's freelance photography on her website at www.portraitsbytatiana.com.
Justin Calcagni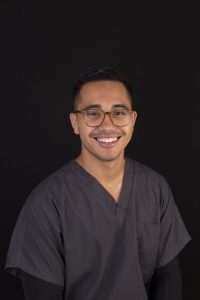 Justin Calcagni is the professional medical photographer and videographer at Cosmetic Laser Dermatology. Justin has taken thousands of "before and after" photos for the doctors. His stunning side by side photos can be seen at Cosmetic Laser Dermatology's website, social media, and marketing promotions.
His "before and after" photos have been shown by the doctors at lectures, conferences, and events all over the world. As of today, Cosmetic Laser Dermatology's patient photo gallery is one of the top most viewed medical galleries in the United States.
In addition, Justin also films medical procedures for the doctors, which are shown globally on social media and at local news stations. His photos and films are influential in many clinical research studies at the practice as well.
Next, learn about our IMQ Certification.