Permanent makeup was originally an alternative to eyeliner for women with physical restrictions. Now, it is cosmetically used to accentuate facial features, such as eyes, lips, cheeks, and eyebrows for anyone who doesn't want to have to apply makeup everyday. Even locally, in San Diego, people turn to permanent makeup for their cosmetic needs. Unfortunately, the misapplication of permanent makeup can sometimes fall into the "tattoo regret" category. 
Everyone has heard the classic tattoo regret story: someone's name you don't want on your body forever, an outdated joke, a spelling mistake. You may have also heard or experienced a daily makeup mishap. Whether it is a slip of eyeliner, mascara, or lip liner, it can be cause for a full-face do-over. But when makeup and tattoos merge, when mishaps happen a do-over takes a bit more than a simple makeup wipe. 
Common permanent makeup mishaps include:
Pigment fanning — looks like running makeup

Misplacement — too high or low on the natural lash, eyebrow, or lip lines

Over-tattooed — adding flesh tones on top of mistakes to try to conceal colored pigment
What makes these mishaps even worse is that they are permanent. While a small regretful tattoo on your body can be covered by clothing, a permanent makeup malfunction on your face is harder to conceal. And what is even worse is when the tattoo artist tries to cover the "mistake" up with a flesh-colored tattoo. That NEVER works well and the flesh color is the hardest color to remove with lasers.
Removing Permanent Makeup with Lasers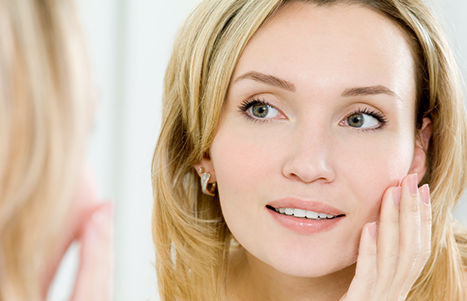 Tattoo regret can be resolved with laser tattoo removal, but removing pigment close to the eyes or between hair follicles, without scarring, is more complicated than bigger areas on the body. A line of pigment, like eyeliner, is especially difficult to remove unless you have a physician who is an expert in this area. Fortunately, (or unfortunately) we have been safely and effectively removing eyeliner tattoo since the late 1980's. 
When my colleagues and I evaluated how effective various lasers worked to remove permanent makeup, we found that different lasers could remove different pigments. Here are some of our initial findings: 
Black tattoo pigment — Ultrapulsed CO2 laser, Er:YAG laser, q-switched or pico 1064 nm Nd:YAG laser or Q-switched or pico alexandrite laser

Red tattoo pigment — 532 nm Nd:YAG picolaser

Multicolored and/or flesh colored tattoo pigment — a combination of CO2, Er:YAG, Nd:YAG and Alexandrite laser
What is VERY important is to provide an effective treatment that does not leave visible scarring and preserves hair follicles.  That is what our technique does.

These techniques and findings are still used in our office with great results for our patients who suffer from permanent makeup regret. 
Find Permanent Makeup Removal at CLDerm
When lasers are combined, they can work with one another to provide optimal results. At Cosmetic Laser Dermatology, we have over 50 lasers, including the following tattoo removal lasers:
Q-switched Alexandrite

Q-switched Ruby

Q-switched Nd: YAG
We are also one of the 1st offices in the country to use CO2 and Er:YAG lasers to remove tattoos:
Sciton Er:YAG

Ultrapulse CO2

Accupluse
Schedule a Consultation for Cosmetic Makeup Removal Today
A woman checking the mirror for skin tags at cosmetic laser dermatology in san diego, ca you are ready to stop living with tattoo regret, contact Cosmetic Laser Dermatology's San Diego office or call us at (858) 943-2113 to schedule a consultation.
More like this,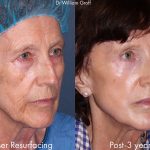 How Gems Power Dermatology Lasers