Living in quarantine due to the COVID-19 pandemic has put a pause on all your beauty rejuvenation plans and most likely, has also put you close to hitting the baseline when it comes to your routine injectables. But perhaps, you could use this beauty break to not only thoroughly plan your appointments for your go-to treatments but to also explore new dermatology trends and exciting procedures such as Take10 or a liquid facelift that could do wonders in turning back the clock on aging. 
Cosmetic Laser Dermatology offers the best skin care services in San Diego. We combine multiple dermatology treatments and advanced technologies, helping you reset your skin post-quarantine with beautiful and natural-looking results without the need for surgery.
Liquid Facelift
If you want to rejuvenate your appearance without going under the knife, a liquid facelift is an effective treatment that can dramatically improve your skin. Our injection experts use a combination of injectables, particularly dermal fillers like Restylane and Juvéderm, biostimulators like Sculptra and wrinkle relaxers such as Botox, Dysport, Xeomin, and Jeuveau, to transform your skin and your facial features. This combination treatment can address signs of aging such as expression lines, deep lines and wrinkles, loss of volume, hollow features, under-eye circles, lip borders, and vertical lip lines. You can come out of quarantine looking and feeling your best with very little downtime. 
Our board-certified dermatologists have been actively involved in research studies involving dermal fillers and other anti-wrinkle treatments in San Diego for over 35 years. We have more experience with injectables than any other practice in the country. This means that you'll be guaranteed precise placement and optimal results with every treatment. To learn more about the liquid facelift, visit ncbi.nlm.nih.gov
Skin Tightening Treatments
Genetics, gravity, and the natural aging process can contribute to skin laxity as well as slow collagen production. Skin loses elasticity and begins to thin and sag, which is one of the biggest signs of aging as it allows wrinkles to become deeper.
With 50+ lasers and devices, our San Diego office offers the most effective, FDA-cleared non-invasive skin tightening treatments available, helping you achieve your desired results without the need for a full surgical facelift. We are able to do this with a minimum of pain using the Pronox nitrous oxide system. Examples of skin tightening treatments include:
Ultherapy

– uses ultrasound technology to penetrate the skin and gently heat and tighten deep underlying tissue, creating a subtle lifting effect on facial and neck skin. It also stimulates collagen production which helps gradually tighten the skin, producing a firmer appearance that looks natural.

ThermiTight

– sends targeted radiofrequency energy deep into your skin through a probe. This heats and contracts your skin to stimulate collagen production deep beneath your skin. In effect, your skin's underlying support system is strengthened, resulting in the tightening of sagging, loose skin.

Thermage

– uses radiofrequency along with a built-in cooling system to heat deep tissues in the skin, tightening the collagen in your dermis and subcutaneous tissue, while also stimulating new collagen production. It will replace a sagging and wrinkled appearance with smoother skin, along with improved tone and texture.
Clear + Brilliant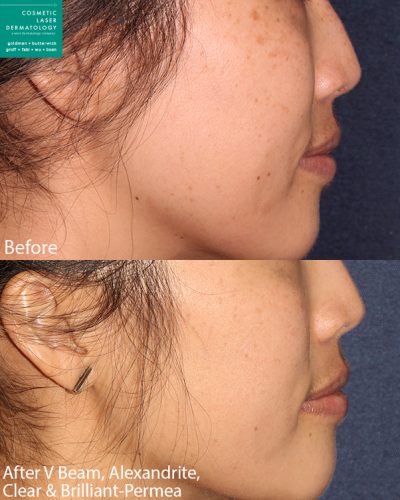 Seen as a gentler, less invasive alternative to chemical peels and traditional fractional laser resurfacing, the Clear + Brilliant system is an innovative procedure that gives you noticeable results without damaging the skin. It uses focused and precise energy to help minimize and refine the pores, as well as to reduce the appearance of fine lines and wrinkles. This treatment system can be part of a comprehensive plan to maintain skin that is smooth, blemish-free, and youthful.
IPL Photofacial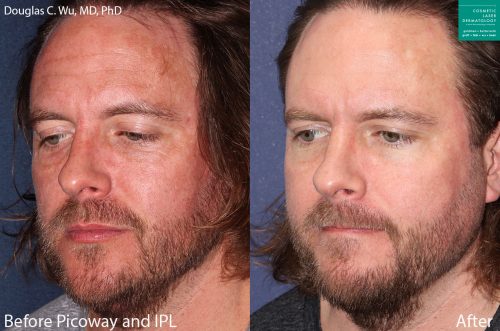 IPL (Intense Pulsed Light) therapy, developed over 25 years ago by our Medical Director, can be used to help rejuvenate your skin and restore your youthful appearance by shooting pulses of intense, broad-spectrum light to the treatment area, triggering your natural healing process and producing benefits such as reduced broken facial capillaries, faded fine lines and wrinkles, minimized redness, improved skin discoloration, and smoother skin. There are many different IPL machines on the market but we have the most advanced system, the M22 Stellar. This skin rejuvenating treatment only takes about 15 minutes, making it the perfect post-quarantine procedure with no downtime needed.
Chemical Peels
Cosmetic Laser Dermatology offers various custom chemical peels to treat a wide range of skin issues. Ranging from superficial to deep chemical peels, these skin treatments involve the application of a solution to the skin that will cause dead skin cells to slough off. This process will reveal a new, healthier layer of skin, resulting in radiant and tightened skin with reduced wrinkles. 
HydraFacial
A HydraFacial rejuvenation treatment can safely, quickly, and completely improve your skin and refresh your appearance. It consists of a multi-step technology that cleanses and exfoliates the skin, extracts toxins from the pores, painlessly removes blackheads and whiteheads, as well as nourishes, hydrates, and reinvigorates the skin with the application of powerful serums. The HydraFacial is ideal for softening and smoothing your skin while improving its tone, regardless of your age and skin type. If you have been slacking on your skincare regimen during quarantine, this will be sure to freshen up your face in no time!
Take10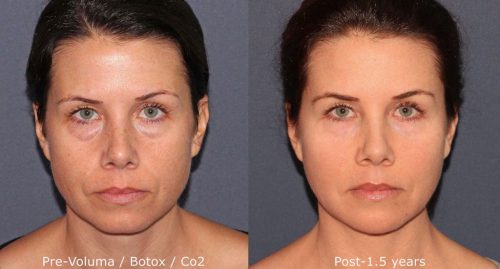 Exclusively offered at Cosmetic Laser Dermatology, the Take10 treatment was developed as a non-surgical alternative to a facelift, as well as a more semi-permanent option to injectables. By combining multiple lasers like the Ultrapulse CO2 laser Active FX, Deep FX, Sciton, pulsed dye laser and Alexandrite lasers with advanced injectable fillers and wrinkle relaxers, our board-certified dermatologists are able to create a unique treatment plan based on your specific needs. The procedure can be used to treat facial veins, loose and sagging skin, fine lines and wrinkles, as well as repair sun damage, restore volume in the nasolabial folds and marionette lines, and improve skin tone and texture – effectively taking 10+ years off your appearance with just one treatment and no surgery. This treatment will have you coming out of quarantine looking better than ever!
Schedule A Consultation Today
Quarantine life is no excuse to lag on your beauty regimen, especially when our skin experts are here to keep your skin in tip-top shape. To learn more about our available beauty treatments, contact our San Diego office today, and shop our skincare store.