Growing old –whether measured in lines and wrinkles, the number of gray hairs on your head, or by the severity of any disease you may have –is a natural part of life, correct? Not quite. A growing number of researchers are questioning our basic concept of aging. Some experts believe that aging should not be viewed as a natural occurrence but as a condition. Specifically, that science should label aging as a disease.
And while we wait for more definitive studies that could lead to successfully stopping the clock on aging, we can slow down its tick through a healthy lifestyle, good skincare, and a variety of cosmetic procedures available today. The world-acclaimed board-certified cosmetic dermatologists of Cosmetic Laser Dermatology in San Diego are passionate about finding ways to reverse the effects of aging. With their dedication and unmatched expertise in anti-aging treatments, coupled with a unique in-house research center, they can help you regain your youthful appearance.
 Should Aging Be Considered A Treatable Disease?
A report published on the Harvard Medical School website explains how a new framework for the classification of aging as a disease will pave the way for building a cohesive method of thinking about age-related diseases, and forming preventative strategies and new therapies for it. George Church, Professor of Genetics at Harvard adds:
"Scientists are rapidly gaining novel insights into the molecular origins of age-related diseases, and we are seeing these insights lead to small molecules, proteins, and cell and gene therapies to stem the tide of age-related disease and enhance humankind's general wellness and longevity."
Professor Church also participated in what could be a game-changer in the study of aging. He co-founded Rejuvenate Bio, which aims to reverse aging with gene therapy. Along with his co-founders, they have collected compelling evidence in mice proving that with technology, they can reverse multiple age-related diseases at once. This research points to a likely breakthrough in our ability to effectively treat the many conditions associated with aging, which could eventually lead to a means of finally solving the problem of aging itself.
There are many benefits to re-classifying aging as a disease. Associate research director at Cosmetic Laser Dermatology, author, and medical correspondent for Fox5 News San Diego, Sabrina Guillen Fabi, M.D., points out the following advantages:
 

Some researchers believe that classifying aging as a treatable disease would make more funding for additional research into drug therapies more readily available.

 

FDA guidelines can ensure what conditions a drug can be licensed to act on, and what conditions a drug can be prescribed and sold for.

 

The classification of aging as a disease will also help reduce the proliferation of untested anti-aging products. This step protects older people from being exploited and prevents any development of any unsupported claims.
Even if classified as a disease, we are still a long way from declaring aging as "curable." In the meantime, we can trust the hands of experts to help us hold on to our youth. 
Age-Defying Treatments In San Diego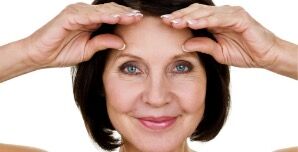 Cosmetic Laser Dermatology and its team of board-certified dermatologists combine major cosmetic breakthroughs with the latest technologies to bring patients the ultimate in rejuvenation. We offer patients customized care, including the most innovative aesthetic treatments available to help make the aging process beautiful and graceful.
Skincare

– As experts in dermatology, our skincare specialists know how a proper skin care regimen can prolong results of dermatologic treatments, maintain and improve your skin's health, enhance your appearance, and boost your confidence. Cosmetic Laser Dermatology recommends SkinMedica –an advanced line of skincare products made with unique formulas and technologies to cleanse, tone, repair, moisturize, brighten, and rejuvenate every type of skin.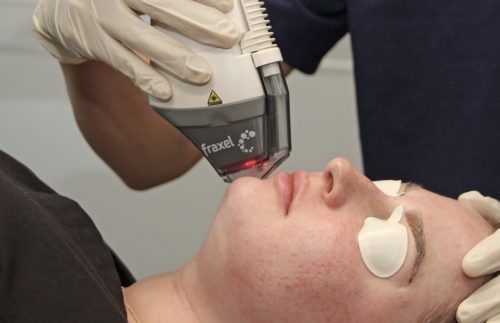 Laser Treatments

–

Cosmetic Laser Dermatology is proud to offer over 50 laser, light, and energy devices to treat aging-related conditions such as fine lines and wrinkles,

sun damage and brown spots

, and sagging skin. An example would be the

Fraxel Re:store Dual

which is a non-ablative fractionated laser that uses two different wavelengths for providing a wide range of treatment options. It helps stimulate collagen growth, effectively addressing the many signs of aging such as fine lines and wrinkles, dark spots and pigmentation, acne and surgical scars, enlarged pores, and stretch marks.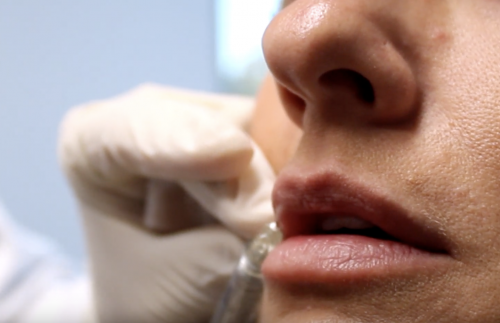 Injectables – Combining wrinkle smoothers such as botox

 with

dermal fillers

can create a non-surgical or

liquid facelift

that solves common aging concerns such as wrinkles, loss of volume, hollow features, under-eye circles, thinning lip border, and vertical lip lines.

Combination of Treatments – Developed exclusively at Cosmetic Laser Dermatology as a non-surgical alternative to a facelift, the

Take10

treatment combines multiple laser treatments with injectable fillers and Botox to optimally reduce the signs of aging. Specifically, the customized treatment plan can reduce the appearance of wrinkles, age spots, sun damage, and other skin imperfections on your face, neck, and chest. Why is it called Take10? The treatment produces dramatic yet natural-looking results that take 10+ years off your appearance.
Schedule An Anti-Aging Treatment in San Diego, CA Today
At Cosmetic Laser Dermatology, our board-certified dermatologists can provide you with the best anti-aging treatment plan to help give you your youthfulness and vitality back. Rejuvenate your look by scheduling a consultation in our San Diego office today.