The word "laser" can conjure up all sorts of unnerving, albeit untrue, sci-fi images. When it's combined with "hair removal", the myths get even more exaggerated. However, our lasers are actually a thing of beauty. If you've been thinking about laser hair removal treatment, the board-certified dermatologists and laser hair removal expert, Leysin Fletcher, PA-C, at Cosmetic Laser Dermatology in San Diego want you to feel at ease by exposing several common myths and untruths. Our doctors have been instrumental in developing many of the laser hair removal technologies and have conducted multiple studies on a wide variety of laser hair removal devices published in medical Journals.
Myth #1 – Treatment Actually Makes More Grow Back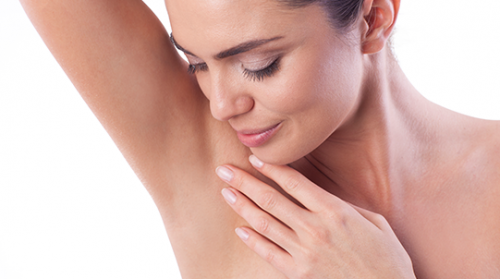 Fact:
Since many people are still seeking a cure for baldness, this is ample evidence that it's simply not true. We're all different – our patterns of hair growth are unique to us. Our bodies are constantly in flux, so body hair can be lost in some places as the years pass, while other places may grow hair.
The fact is that, with proper treatment, lasers destroy most targeted hair follicles.
Myth #2 – Laser Works Only on Light Skin
Fact:
Modern laser technology has corrected this to include different lasers appropriate for diverse skin types. Current laser technology makes it an ideal treatment for most patients provided your practitioner has access to multiple devices to treat a range of skin types. We have 4 different laser technologies to provide the maximal treatment possible for the widest variety of hair and skin types.
Myth #3 – Laser Hair Removal Treatment Is Time-Consuming
Fact:
Treatment with older lasers used to take several hours, but that's no longer the case.
Depending on the area of body, a laser hair removal session can be quick. For example, underarm treatment may take 5-10 minutes, perfect if you're busy and have only a lunch break available. Other quick-to-treat areas include the bikini area and the face. However, for treatment on your legs or back, expect 30 minutes or more.
A four-to-six week waiting period is required between sessions to give your body a chance to rest and recover. Schedule a consultation Cosmetic Laser Dermatology with Leysin at our San Diego office to discuss a treatment plan tailored to suit your unique goals and needs.
Myth #4 – You Only Need One Treatment Session
Fact:
To achieve the long term results you want, a series of treatments is required. Although a single session may give some improvement, you'll require repeated sessions to ensure that every hair root has been removed. Most people require additional yearly treatments to maintain results.
Myth # 5 – Laser Hair Removal Causes Painful Side Effects Like Burns and Scars
Fact:
According to the American Academy of Dermatology, laser hair removal is a safe and effective treatment for unwanted hair.  At Cosmetic Laser Dermatology, our laser specialists customize each treatment plan to your skin type, so you can feel safe knowing you'll get glowing results without scars or other long-term side effects. Plus, we have several post-procedure cooling agents, to help limit discomfort during and after treatment. Combined with a proper skincare regimen and our various treatments offered, your newly-smooth skin will glow for years to come.
With over 100 years of combined experience and more than 50 lasers at our disposal, the board-certified dermatologists at Cosmetic Laser Dermatology have the training and expertise to give you the smooth, supple skin you're looking for. After all, it's in our name.
Contact Cosmetic Laser Dermatology for More about Laser Hair Removal
If you're tired of shaving, plucking or waxing, laser hair removal may be a great option. To learn more about laser hair removal, contact the San Diego laser experts at Cosmetic Laser Dermatology by calling (858) 365-3620.