As the body's largest organ and the first line of defense against the outside world, the skin is constantly exposed to a number of environmental irritants and stressors, from overexposure to the sun right down to how much sleep we get and food and drinks that we consume. Throw in genetic and hereditary factors, and the skin can take quite a beating over the course of a lifetime. Fortunately, there are numerous dermatologic treatments available to ease the signs of aging available in San Diego.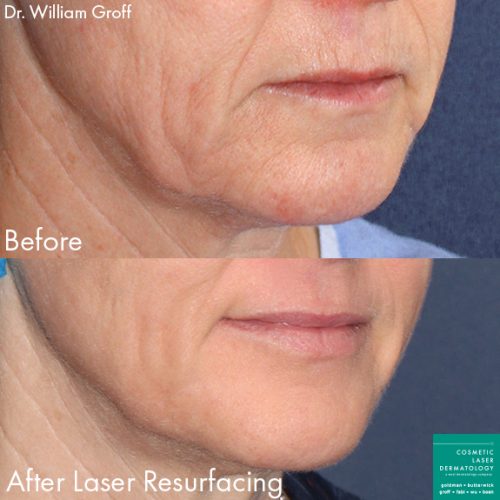 Thankfully, the skin can also be incredibly resilient. With healthy lifestyle habits and sweeping technological developments in cosmetic dermatology, it has never been easier for men and women of all ages to improve and in some cases even reverse years of damage to their skin. At Cosmetic Laser Dermatology in San Diego, experienced skin texture treatments can get you the appearance that you have always wanted. To learn more, schedule a dermatology appointment and find the skincare you deserve.
The Most Common Skincare Problems
For most people, the most pressing dermatology concerns are sun damage and the effects of aging on the face, neck, and body. According to the American Cancer Society, skin cancer is the most common form of cancer in the United States, and skin cancer diagnoses have been growing exponentially in recent years.
In addition to the broader cosmetic and health concerns associated with prolonged exposure to the sun's harmful UV rays, everything from fine lines and wrinkles to cellulite, unwanted hair, and varicose veins can have a negative impact on self-esteem and general quality of life.
Cosmetic Laser Dermatology in San Diego offers advanced laser treatments for complexion problems, body shaping and contouring, and all skin related problem areas and conditions. Schedule a consultation with a board-certified dermatologist in San Diego if you are suffering from any of the following conditions: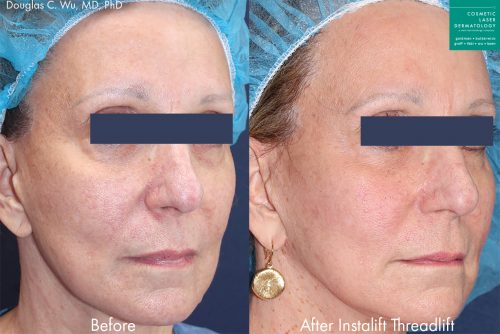 Crow's feet
Volume loss
Bulging fat
Broken blood vessels
Double chin
Stretch marks
Visit our Before & After Gallery to see our patients' results after our expert treatment for common dermatologic conditions.
Skin Texture and Anti-Aging Treatments in San Diego
Cosmetic solutions for correcting skin problems and managing the effects of aging have made significant progress in the last few years. A skin care and anti-aging specialist at Cosmetic Laser Dermatology can replace volume loss, eliminate skin imperfections, and tighten and smooth loose skin with a range of minimally invasive laser treatments.
Correcting problems and enhancing the texture and appearance of the skin on the face or body can have a profound effect on overall quality of life. Skin issues can lead to confidence issues, causing many people to refrain from participating in everyday social activities like going to the beach, going out on dates, or attending dinner and parties with friends and colleagues. Feeling self-conscious about a skin problem on the face or body can hold people back from pursuing professional opportunities and living a fulfilling life.
Cosmetic Laser Dermatology offers minimally invasive and highly effective cosmetic skin texture and shaping treatments for men and women who are looking for clearer, smoother, younger, and healthier looking skin.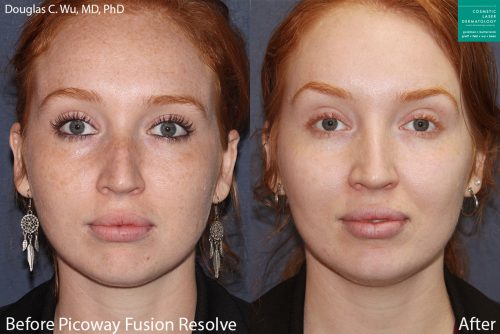 Not sure which skin texture treatment option is right for you?
The board-certified dermatologists at Cosmetic Laser Dermatology can customize a skin texture/shaping treatment plan after a comprehensive consultation and evaluation. With recent developments and improvements in laser technology, many skin problems that may have been resistant to treatment or yielded limited results in the past can now be treated with several options at Cosmetic Laser Dermatology in San Diego.
Are you new to cosmetic treatment and worried about complicated or invasive skin texture treatment?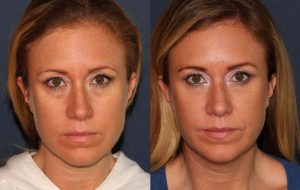 Many of the most common dermatological problems and skin conditions can now be treated with minimally and noninvasive procedures. Cosmetic Laser Dermatology offers the most advanced, state of the art treatments available. Anti-aging treatments, in particular, have significantly evolved in recent years. Dermal fillers, which can be used in combination to create a "liquid facelift," can tighten and replenish the skin of the face and neck without making a single cut.
Visit our Specials to take advantage of our latest promotions on skin texture treatments.
Aesthetic Laser Skin Treatments at Cosmetic Laser Dermatology
Improving and refining skin texture and shape is different for every person, depending on his or her age, skin conditions, external factors, ethnicity, and much more. However, there are countless aesthetic dermatology treatments available today for a wide range of skin conditions. By offering these at Cosmetic Laser Dermatology, our dermatology team can provide effective skin texture treatment tailored to each person's individual needs. These treatment options include:
Laser and Light acne treatment
Cellulite treatments
Lumenis Active and Deep FX
Eximer laser treatment for Vitiligo and Psoriasis
Through the in-depth expertise of a San Diego dermatologist, you can determine which of these treatment options is best to achieve great skin texture that lasts.
Learn more about laser skin resurfacing at WebMD.com.
Laser Skin Rejuvenation and Resurfacing Treatments in San Diego
The award-winning, board-certified dermatologists at Cosmetic Laser Dermatology in San Diego offer a wide range of state-of-the-art laser skin care treatments for every type of skin. For more information and to discuss the skin texture treatment option that is right for you, request a consultation today.
Next, read about the knock-off skincare products you should stay away from to stay healthy.