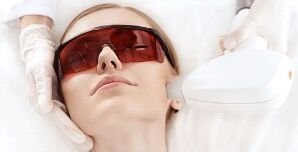 Gemstones are typically thought of as no more than decorative stones used in jewelry and other luxury items, but did you know that these brilliantly colored crystals and gems are used in everything from watches and radios to industrial drills and lasers?
Lasers were first used in medical procedures more than four decades ago for vascular vein conditions using gases, like argon, Bromium, or carbon dioxide, as a medium through which the laser passed. A major side effect of using gas laser treatments with long pulse durations was too much scarring.
Although gases are still used to conduct the laser light, the technology has been revolutionized with the carbon dioxide laser that now has more accurate pulse durations to limit unwanted thermal damage and by switching out gases for gemstones. In fact, some of today's most effective laser treatments are powered by gemstones because of their precision and versatility, making laser technology effective in a much broader range of industries, including dermatology.
The laser experts at Cosmetic Laser Dermatology in San Diego have more than 50 different types of laser, light, and energy-based machines powered by different gemstones, including rubies, garnets, and alexandrites. Each has special properties that deliver skin resurfacing and smoother, healthier-looking skin.
Which one could work for you? Schedule a complimentary consultation* to learn more about the best laser treatments for your skincare concerns.
Producing Laser Light
The goal of laser dermatology is to destroy damaged cells without affecting the surrounding healthy tissue. Accordingly, lasers shoot short bursts of energy to reduce the amount of heat zapping the targeted cells. The shorter the duration, the lower the chances of the type of burn that lead to scarring.
The laser light is beamed through one of three media:
Gas (e.g., argon or carbon dioxide)
Liquid (e.g., a dye)
Solid (gemstones)
Laser light can also be generated by a diode. When each medium is energized, it releases a photon of light at a unique, specific wavelength that may be seen—as part of the visible spectrum, from violet at 400 nanometers to red at 700nm—or unseen, where it is part of the infrared spectrum above 700 nm.
Older laser dermatology procedures shoot light in a continuous beam at a longer duration of exposure. Recent technology shoots the light in quasi-continuous waves—i.e., shorter segments with short stoppages in the emission, which reduces the chances of burning and scarring. The duration of the laser light is now measured in trillionths of a second.
This further decreases the chances of burning and scarring.
Gem-Powered Laser Dermatology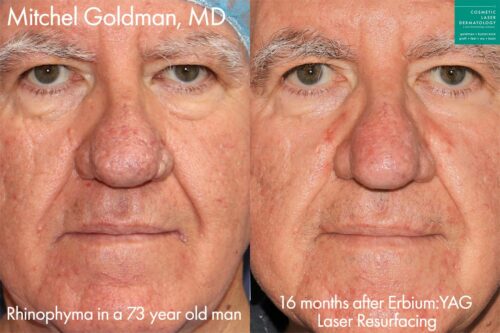 At Cosmetic Laser Dermatology, we offer a variety of gem-powered lasers:
Erbium:YAG (Er:YAG – 2490 nm)
QS neodymium:yttrium-aluminum-garnet (Nd:YAG – 1064 nm)
QS ruby (694 nm peak)
QS alexandrite (755 nm)
Led by esteemed medical director Dr. Mitchel Goldman, Cosmetic Laser Dermatology is at the forefront of the latest cosmetic laser research and technology. Dr. Goldman has conducted extensive research with laser and light therapy treatments and holds patents on multiple laser and laser techniques for skin rejuvenation and vein therapy. Dr. Goldman is considered not just an authority on cosmetic lasers but also a pioneer, as he was among the first doctors in the world to first use lasers in dermatology and helped develop the intense pulsed light, long-pulsed Nd:YAG and Alexandrite laser. Furthermore, he has written multiple textbooks and lectured extensively on laser skin treatments.
Visit our Before and After Gallery to see the amazing results that laser treatments can achieve.
Garnet Lasers
ER:YAG Laser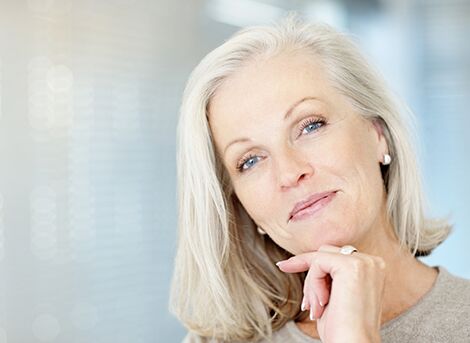 The Er:YAG laser is a solid-state laser with an erbium medium, to which fractions of yttrium, aluminum, and garnet are added. Garnet gemstones can be found in a variety of colors but the most common is a deep, dark red.
The garnet-powered ER:YAG laser's output is strongly absorbed by water, so it is effective for patients looking for less invasive laser skin resurfacing without the type of significant downtime that a chemical peel involves.
The Er:YAG laser is FDA-approved to address the following:
Brown spots and other pigment abnormalities
In addition to dermatology, the Er:YAG laser is also effective in dentistry and oral surgery, where it is effective for treating gums and other soft tissue in the mouth.
Nd:YAG Lasers
The Nd:YAG is also a solid-state laser that uses garnet. However, the minute amounts of yttrium, aluminum, and garnet are added to neodymium instead of to erbium. This results in emissions of infrared light at 1064 nm, which is significant because it penetrates more deeply than other lasers.
The Nd:YAG laser has a quality-switching mode (QS Nd:YAG) that offers both a 1064 nm beam and a much shorter 532 nm one for superficial skin conditions. Combine the dual modes with the fact that the Nd:YAG laser is not absorbed well by water and the result is a laser that is quite versatile. In addition, we helped develop a longer pulsed Nd:YAG laser specifically designed to treat hair as well as unwanted surface blood vessels. We have found this laser to be especially useful for unwanted blue veins around the eyes.
At Cosmetic Laser Dermatology, our dermatologists are considered leading authorities on Nd:YAG laser treatments. A customized facial rejuvenation plan featuring the laser is designed to give you the best possible results for a range of skin disorders, including the following:
Vascular lesions
Vascular birthmarks
Sun damage
Brown spots and other discoloration
Nail fungus
The Nd:YAG laser is one of the most common lasers in use today, with applications in fields as diverse as material processing, forestry, 3-D modeling, and sports. It is particularly effective in measuring distances and making calculations.
Ruby Lasers
Rubies range in color from pink to dark red and can be found in some of the world's finest and most expensive pieces of jewelry. Rubies were also used to power the first kind of visible light laser and they remain effective in laser dermatology. The Q-switched ruby laser shoots light in very short pulses (millionth of a second) at 694 nm, which is highly absorbable. Yet, because the duration of the pulse is so short, the surrounding skin is not harmed even as the targeted cells are destroyed.
Ruby lasers are FDA-approved for a range of cosmetic concerns, including the following:
Unwanted pigmentation (e.g., age spots, sun spots, freckles, etc.)
Hair removal
Tattoo removal
Other applications of a ruby-powered laser include holography (the science of making holograms).
Don't miss out on our promotional offers on our Promotions page!
Alexandrite Lasers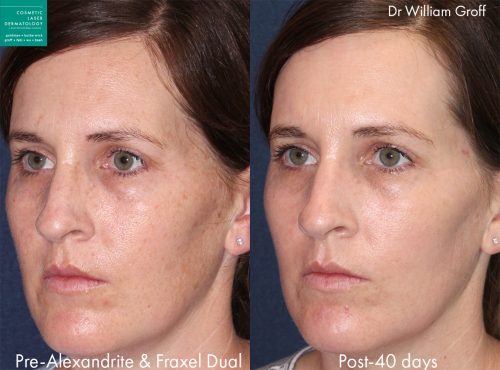 Alexandrite is a remarkable mineral that appears to have color-changing properties. In certain lights, such as natural daylight, alexandrite will appear green, while in incandescent light, the gem will appear to be a brownish, purplish red. This chameleon-like property has made alexandrite highly coveted for its appearances alone but when used in cosmetic lasers, the effect is extraordinary as well.
The alexandrite laser, which also comes in a Q-switched nanosecond mode and now a picosecond mode, shoots red laser light in short pulses at a highly absorbable 755 nm. The short duration of the light pulses can completely destroy the targeted cells without damaging the surrounding skin.
Alexandrite lasers are FDA-approved for a range of skin issues, including the following:
Vascular lesions
Vascular birthmarks
Skin discolorations, such as age spots, sun spots, and freckles
Tattoo removal
Hair removal
Sun damage
For tattoo removal, the alexandrite laser is considered the gold standard due to its consistent erasure of black, blue, and green ink. It is the last resort for tattoos that have not fully responded to previous methods, including other lasers.
The alexandrite laser has other applications outside of dermatology. Its precision in surveying and measuring distances between targets or objects is ideal for creating high-resolution maps, making it an effective tool in geology, geography, forestry, and seismology.
Learn more about laser technology at Wikipedia.org.
To Find Out Which Gem-Powered Laser is Right for You, Contact Cosmetic Laser Dermatology
Laser dermatology treatments are rejuvenating and can give a refreshed appearance. With its various applications, laser technology provides an effective solution to a variety of skincare issues. To learn more, contact the laser experts at Cosmetic Laser Dermatology in San Diego. Contact us online today.
Next, read our blog, 
At Last, A Flexible Filler that Moves With You
.